Josh Levi released his DISC TWO EP nearly a year ago as a sequel to his 2020 project, DISC ONE.
DISC TWO was preceded by the singles "NASA," "Vices" and "Don't They (Remix)" featuring Normani. While the project has amassed over 16 million streams on Spotify alone, Levi aims to expand its reach to new audiences.
On May 12, Levi released a deluxe version of the project, DISC TWO (SCRATCHED UP). The expanded edition included all the original songs plus four bonus tracks: "See Low," "Ego," "Birthday Dance" and a sped-up version of "All Over Again."
Levi says he was inspired to reissue DISC TWO after noticing the project was gaining popularity among new listeners. "I felt like so many people were still discovering and being brought into the world that I created with DISC TWO," Levi explains to Rated R&B about releasing SCRATCHED UP.
He continues, "Leading up to the release of the deluxe, I was seeing so much love, and I just wanted to give another life to the [project] and add some new songs. I was releasing new music anyways, so I felt it was a good idea to repackage it and continue that world."
In Rated R&B's interview with Josh Levi, he talks more about DISC TWO (SCRATCHED UP) and breaks down each new track on the project.
This interview has been edited for length and clarity.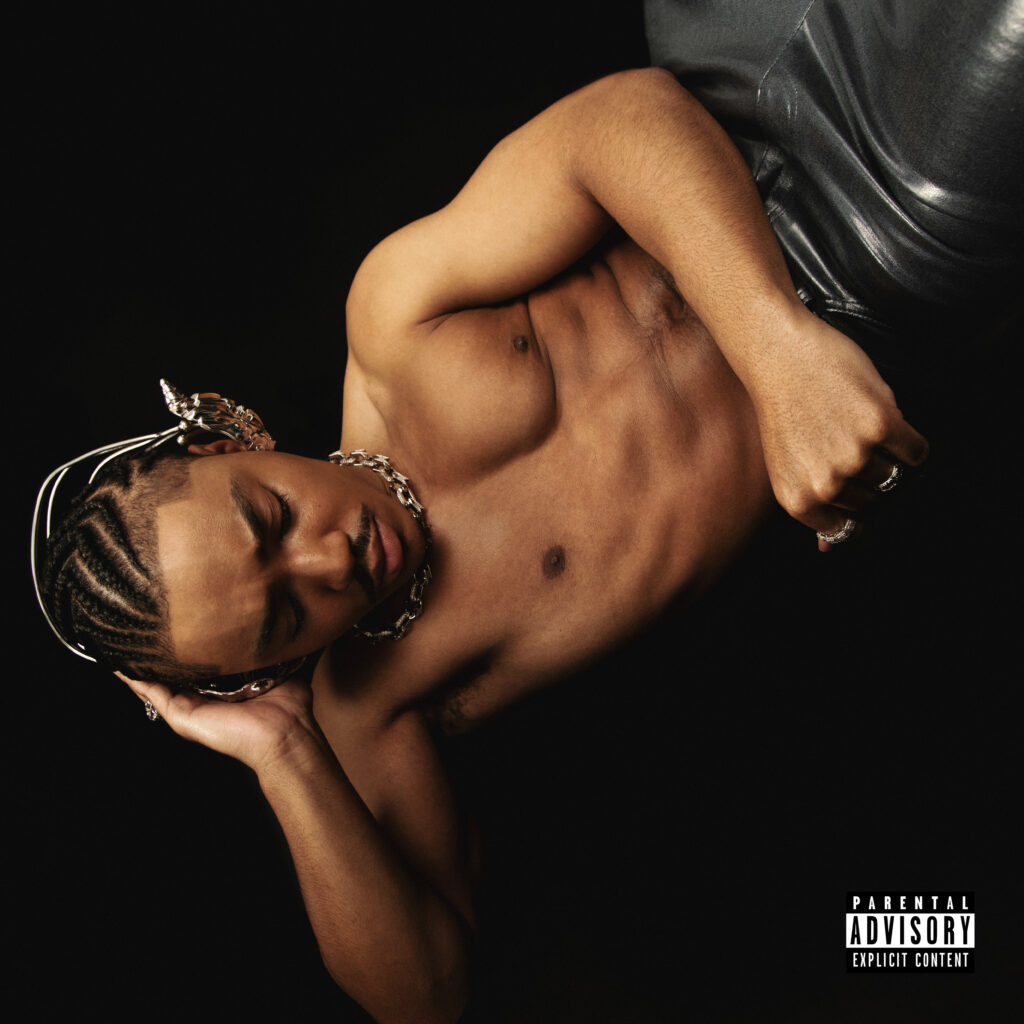 What prompted you to release a deluxe edition DISC TWO nearly a year after its release?
That was intentional. I'm so appreciative and happy to anyone who likes anything from DISC TWO because I put so much of myself into that EP. I did as much content and live performances for it as I could. These new songs were a continuation of that. I wasn't going to let it breathe without giving something new. I was already going to release new music, but I figured it was an opportunity to extend that world I was already in with people.
Were these songs created when you made DISC TWO?
I'm always creating. "Ego," for example, was in the DISC TWO era of creating music. I've had that song in my pocket for some time now. It's produced by [TONE], the same producer as "All Over Again." I also wrote "Ego" and "Birthday Dance" around the same time. "See Low" was a recent song that I did in my studio in my house.
Now let's get into these new songs. What's the inspiration behind "See Low"?
"See Low" is the middle finger song. It is the ultimate 'F You' to someone. I wrote on TikTok, "I rather you say the worst things to me than act like a person I don't know anymore." "See Low" is saying, "Tell me the worst things, [but don't] act weird or be unrecognizable." That happened in a relationship where I knew someone for so long, and she became a stranger over time. It was this unsaid thing. I would've rathered her say the ugly words to me than for the energy to have changed without an explanation. It was the first song I've written in my home studio.
What was that studio session like?
I remember having Popeye's that day. I had a chicken sandwich and sweet tea. I hit up my guitarist JHAWK, who went on my Vices Tour. I was like, "Yo bro, I just want to do a bunch of ideas to guitar." I write differently all the time. It depends on what I'm in the mood for. I was really inspired by a bunch of guitar-based songs from the '90s and '80s. So he laid down those chords and that riff, and we started doing some melodies. The story just came about. I was like, "This is how I feel. Let's just commit to it all the way."
What inspired "Birthday Dance"?
"Birthday Dance" is an excuse to feel good without having a reason. It's something you don't have to think hard about and forces you to smile and move. It's the gratitude of having another day of life and a good time with people you enjoy.
What's the meaning behind "Ego"?
"Ego" is about confidence. It's about knowing your power and not chasing anything, which are things that I am about as a person. I'm a Libra, and I'm really big on knowing who you are. "Ego" is that sexy vibe [and] letting your energy speak for itself. It's really important to me when people listen to my music to feel good, seen and understood.
You released a sped-up version of the previously shared "All Over Again." Why that song in particular?
I just feel like it knocks, and the beat feels good. Sometimes I'll sit on my couch and watch reactions to my videos on YouTube. One night, I found myself listening to my entire discography of fan-made sped-up and slowed [versions]. It's so interesting how the music sounds at different speeds or pitches.
When you're on YouTube, do you ever find yourself critiquing your work in the process?
I'm my biggest critic. I always think I can do something better, but I'm at the point where gratitude is a theme and part of my life now. I'm appreciating things for what they were and not picking things apart as much.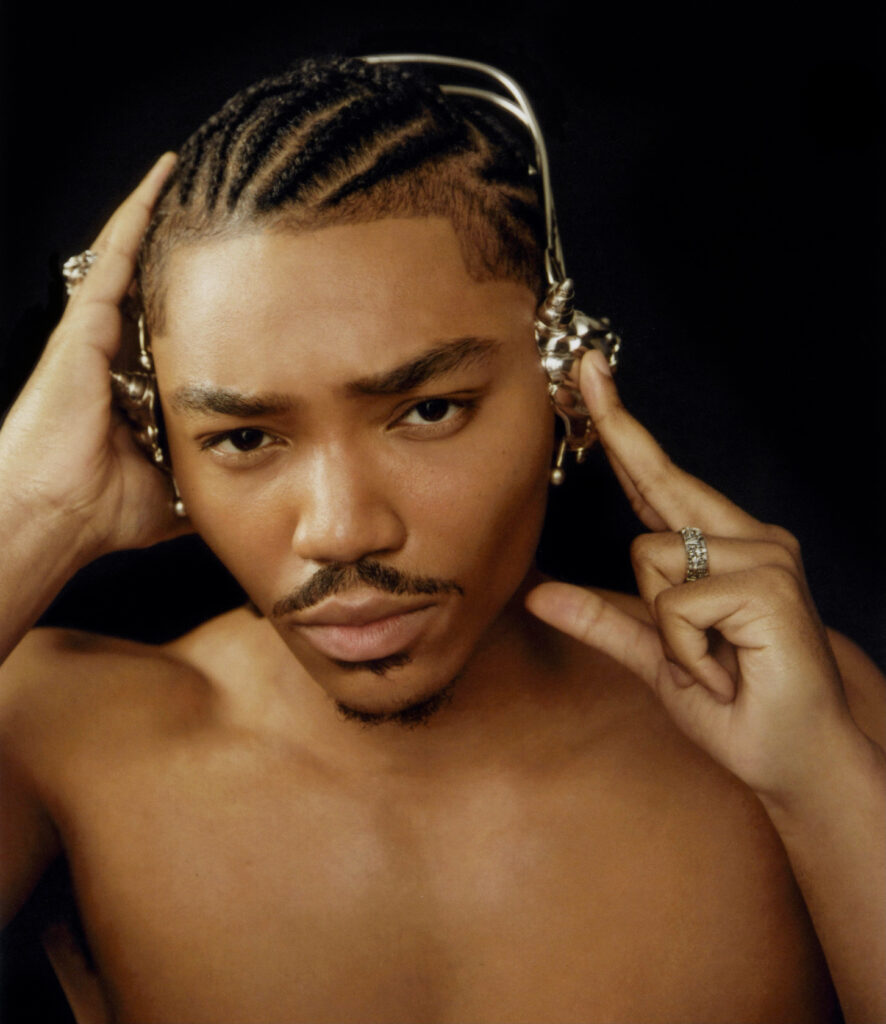 Random question: What makes you happy?
That is a jump scare of a question (laughs). I just forgot where I was — in my interview or my therapy session. I have actually been talking about that this week and how I need to write down a list. I was just talking to my mom about that. The happiness of others makes me happy; I don't know if that's healthy or not. Watching TV shows make me really happy. I'm a huge TV show slut. I love TV shows. When it comes to music, seeing people feel something from what I create makes me very happy. I still have imposter syndrome when it comes to that. I don't know if it'll ever go away, but it's still mind-blowing that people can appreciate something I put my limb into. That means the world to me.
What shows are you watching?
Everything. Queen Charlotte. Now, I'm rewatching Bridgerton. I'm obsessed with Succession [and] Euphoria. I just watched Beef on Netflix. I'm a TV show guy — and that's just in the last like two weeks. I could give you a long list (laughs).
You mentioned earlier that you're always creating. What's next for you?
I'm working on my album. Someone told me you spend your whole life making your first album. I'm always thinking about that. I'm very intentional and detailed-oriented about things. Building and putting together the first Josh Levi album is something that I'm thinking about and working on daily. Another major focus of mine next is touring. I love nothing more about being an artist than performing. That is always at the forefront of my plans and goals.
Stream Josh Levi's DISC TWO (SCRATCHED UP) EP below.