Last updated: Sept. 6, 2023
Nominees for the 2023 MTV Video Music Awards have been revealed. Among R&B artists, SZA has eight nods, putting her in the lead.
The Grammy winner receives nominations for Video of the Year and Song of the Year for "Kill Bill." This marks SZA's second nomination for Video of the Year, having been nominated in 2021 for "Kiss Me More," featuring Doja Cat.
"Kill Bill" is lifted from SZA's latest album, SOS, released in December 2022. The track reached No. 1 on the Billboard Hot 100, marking her first chart-topper on the popular singles chart. It also claimed the top position on urban radio.
Sean "Diddy" Combs comes in with four nods for "Gotta Move On (Queens Remix)" featuring Ashanti, Yung Miami and Bryson Tiller. It snags Best Collaboration and Best R&B. The track's original version, which features only Tiller, topped R&B radio and Billboard's Adult R&B Airplay chart in late 2022.
Speaking of Ashanti, these pair of nominations mark her first in 20 years. She was last on the ballot in 2003 when "Rock wit U (Awww Baby)" was up for Best R&B Video.
The Weeknd and Alicia Keys secure two nominations each, including Best R&B. Chlöe, Chris Brown, Steve Lacy, and Janelle Monáe, among others, each a nomination.
Beyoncé surprises with Artist of the Year nom despite no videos from her latest album, Renaissance. She's currently touring to promote the album. Rated R&B covered the show in Charlotte, North Carolina.
Polls are now open for fan-voted categories except for Group Of The Year and Song Of The Summer, which have yet to be announced. Fans are not permitted to cast their votes for professional categories, such as Best Cinematography and Best Art Direction. Get more voting information at mtv.com.
The 2023 MTV Video Music Awards will air live from the Prudential Center in New Jersey on Sept. 12 at 8 PM ET.
See the partial list of nominations below.
Album Of The Year
Beyoncé – Renaissance – Parkwood Entertainment / Columbia Records
Drake & 21 Savage – Her Loss – OVO / Republic Records
Metro Boomin – Heroes & Villains – Boominati / Republic Records
Miley Cyrus – Endless Summer Vacation – Columbia Records
SZA – SOS – Top Dawg Entertainment / RCA Records
Taylor Swift – Midnights – Republic Records
Video Of The Year
Doja Cat – "Attention" – Kemosabe Records / RCA Records
Miley Cyrus – "Flowers" – Columbia Records
Nicki Minaj – "Super Freaky Girl" – Republic Records
Olivia Rodrigo – "vampire" – Geffen Records
Sam Smith, Kim Petras – "Unholy" – Capitol Records
SZA – "Kill Bill" – Top Dawg Entertainment / RCA Records
Taylor Swift – "Anti-Hero" – Republic Records
Artist Of The Year
Beyoncé – Parkwood Entertainment / Columbia Records
Doja Cat – Kemosabe Records / RCA Records
Karol G – Interscope Records
Nicki Minaj – Republic Records
Shakira – Sony Music US Latin
Taylor Swift – Republic Records
Song Of The Year
Miley Cyrus – "Flowers" – Columbia Records
Olivia Rodrigo – "vampire" – Geffen Records
Rema & Selena Gomez – "Calm Down" – Mavin Global Holdings Ltd / Jonzing World Entertainment / SMG Music / Interscope Records
Sam Smith, Kim Petras – "Unholy" – Capitol Records
Steve Lacy – "Bad Habit" – L-M Records / RCA Records
SZA – "Kill Bill" – Top Dawg Entertainment / RCA Records Records
Taylor Swift – "Anti-Hero" – Republic Records
Best Collaboration
David Guetta & Bebe Rexha – "I'm Good (Blue)" – Warner Records
Post Malone, Doja Cat – "I Like You (aHappier Song)" – Mercury Records / Republic Records
Diddy ft. Bryson Tiller, Ashanti, Yung Miami – "Gotta Move On (Queens Remix)" – Motown Records
Karol G, Shakira – "TQG" – Universal Music Latino
Metro Boomin with The Weeknd, 21 Savage, and Diddy – "Creepin' (Remix)" – Boominati / Republic Records
Rema & Selena Gomez – "Calm Down" – Mavin Global Holdings Ltd / Jonzing World Entertainment / SMG Music / Interscope Records
Best Hip-Hop
Diddy ft. Bryson Tiller, Ashanti, Yung Miami – "Gotta Move On (Queens Remix)" – Motown Records
DJ Khaled ft. Drake & Lil Baby – "Staying Alive" – We the Best / Epic Records
GloRilla & Cardi B – "Tomorrow 2" – CMG / Interscope Records
Lil Uzi Vert – "Just Wanna Rock" – Atlantic Records / Generation Now
Lil Wayne ft. Swizz Beatz & DMX – "Kant Nobody" – Young Money Records
Metro Boomin ft Future – "Superhero (Heroes and Villains)" – Boominati / Republic Records
Nicki Minaj – "Super Freaky Girl" – Republic Records
Best R&B
Alicia Keys ft. Lucky Daye – "Stay" – RCA Records
Chlöe ft. Chris Brown – "How Does It Feel" – Parkwood Entertainment / Columbia
Metro Boomin with The Weeknd, 21 Savage, and Diddy – "Creepin' (Remix)" – Boominati / Republic Records
SZA – "Shirt" – Top Dawg Entertainment / RCA Records
Toosii – "Favorite Song" – South Coast Music Group / Capitol Records
Yung Bleu & Nicki Minaj – "Love in the Way" – Empire Distribution
Best Alternative
blink-182 – "Edging" – Columbia Records
boygenius – "the film" – Interscope Records
Fall Out Boy – "Hold Me Like a Grudge" – Fueled By Ramen
Lana Del Rey ft. Jon Batiste – "Candy Necklace" – Interscope Records
Paramore – "This Is Why" – Atlantic Records
Thirty Seconds to Mars – "Stuck" – Concord Records
Video For Good
Alicia Keys – "If I Ain't Got You (Orchestral)" – Netflix
Bad Bunny – "El Apagón – Aquí Vive Gente" – Rimas Entertainment
Demi Lovato – "Swine" – Island Records
Dove Cameron – "Breakfast" – Columbia Records
Imagine Dragons – "Crushed" – KIDinaKORNER / Interscope Records
Maluma – "La Reina" – Sony Music US Latin
Push Performance of the Year
August 2022: Saucy Santana – "Booty" – Arena Records / RCA Records
September 2022: Stephen Sanchez – "Until I Found You" – Mercury Records / Republic Records
October 2022: JVKE – "golden hour" – AWAL
November 2022: Flo Milli – "Conceited" – '94 Sounds / RCA Records
December 2022: Reneé Rapp – "Colorado" – Interscope Records
January 2023: Sam Ryder – "All the Way Over" – Elektra Entertainment
February 2023: Armani White – "Goated" – Def Jam
March 2023: Fletcher – "Becky's So Hot" – Capitol Records
April 2023: TOMORROW X TOGETHER – "Sugar Rush Ride" – BIGHIT MUSIC / Republic Records
May 2023: Ice Spice – "Princess Diana" – Heavy on It / 10K Projects / Capitol Records
June 2023: FLO – "Losing You" – Uptown/Republic Records
July 2023: Lauren Spencer Smith – "That Part" – Island Records
Best Direction
Doja Cat – "Attention" – Kemosabe Records / RCA Records – Directed by Tanu Muiño
Drake – "Falling Back" – OVO/Republic Records – Director X (Julien Christian Lutz)
Kendrick Lamar – "Count Me Out" – pgLang / Top Dawg Entertainment / Aftermath / Interscope Records – Directed by Dave Free & Kendrick Lamar
Megan Thee Stallion – "Her" – 300 Entertainment – Directed by Colin Tilley
Sam Smith, Kim Petras – "Unholy" – Capitol Records – Directed by Floria Sigismondi
SZA – "Kill Bill" – Top Dawg Entertainment / RCA Records – Directed by Christian Breslauer
Taylor Swift – "Anti-Hero" – Republic Records – Directed by Taylor Swift
Best Cinematography
Adele – "I Drink Wine" – Columbia Records – Cinematography by Adam Newport-Berra
Ed Sheeran – "Eyes Closed" – Atlantic Records – Cinematography by Natasha Baier
Janelle Monáe – "Lipstick Lover" – Atlantic Records – Cinematography by Allison Anderson
Kendrick Lamar – "Count Me Out" – pgLang / Top Dawg Entertainment / Aftermath / Interscope Records 0 Cinematography by Adam Newport-Berra
Miley Cyrus – "Flowers" – Columbia Records – Cinematography by Marcell Rev
Olivia Rodrigo – "vampire" – Geffen Records – Cinematography by Russ Fraser
Taylor Swift – "Anti-Hero" – Republic Records – Cinematography by Rina Ya
Best Art Direction
boygenius – "the film" – Interscope Records – Art Direction by Jen Dunlap
BLACKPINK – "Pink Venom" – YG Entertainment / Interscope Records – Art Direction by Seo Hyun Seung (GIGANT)
Doja Cat – "Attention" – Kemosabe Records / RCA Records – Art Direction by Spencer Graves
Lana Del Rey ft. Jon Batiste – "Candy Necklace" – Interscope Records – Art Direction by Brandon Mendez
Megan Thee Stallion – "Her" – 300 Entertainment – Art Direction by Niko Philipides
Best Editing
SZA – "Shirt" – Top Dawg Entertainment / RCA Records – Art Direction by Kate Bunch
BLACKPINK – "Pink Venom" – YG Entertainment / Interscope Records – Editing by Seo Hyun Seung (GIGANT)
Kendrick Lamar – "Rich Spirit" – pgLang / Top Dawg Entertainment / Aftermath / Interscope Records – Edited by Grason Caldwell
Miley Cyrus – "River" – Columbia Records – Edited by Brandan Walter
Olivia Rodrigo – "vampire" – Geffen Records – Edited by Sofia Kerpan and David Checel
SZA – "Kill Bill" – Top Dawg Entertainment / RCA Records – Edited by Luis Caraza Peimbert
Taylor Swift – "Anti-Hero" – Republic Records – Edited by Chancler Haynes
Show Of The Summer
Beyoncé – Parkwood Entertainment / Columbia Records
BLACKPINK – YG Entertainment / Interscope Records
Drake – OVO / Republic Records
Ed Sheeran – Atlantic Records
Karol G – Interscope Records
Taylor Swift – Republic Records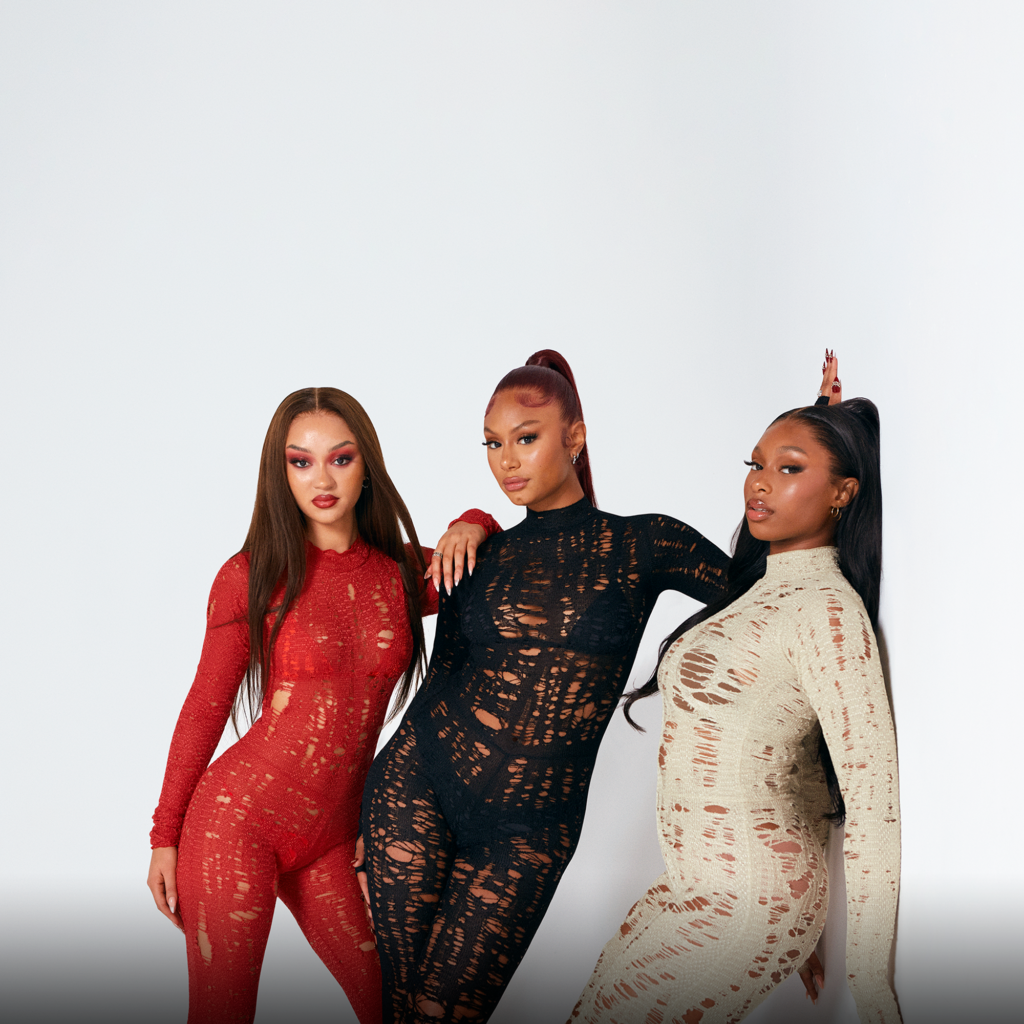 Group of the Year
BLACKPINK – YG Entertainment / Interscope Records
FIFTY FIFTY – ATTRAKT / Warner Records
FLO – Uptown Records/Republic Records
Jonas Brothers – Republic Records
Måneskin – Arista Records
NewJeans – ADOR/Geffen Records
SEVENTEEN – HYBE / Geffen Records
TOMORROW x TOGETHER – BIGHIT MUSIC / Republic Records
Song of Summer
Beyoncé – "Cuff It" – Parkwood Entertainment / Columbia Records
Billie Eilish – "What Was I Made For? (From The Motion Picture 'Barbie')" – Darkroom / Interscope Records
Doja Cat – "Paint the Town Red" – Kemosabe Records / RCA Records
Doechii ft. Kodak Black – "What It Is (Block Boy)" – Top Dawg Entertainment / Capitol Records
Dua Lipa – "Dance the Night (From the Barbie Album)" – Atlantic Records / Warner Records
FIFTY FIFTY – "Cupid" – ATTRAKT / Warner Records
Gunna – "fukumean" – Young Stoner Life Records / 300 Entertainment
Jung Kook ft. Latto – "Seven" – BIGHIT MUSIC / Geffen Records
Nicki Minaj & Ice Spice– "Barbie World (with Aqua) [From Barbie The Album]" – 10k Projects / Capitol Records / Dolo Entertainment / Atlantic Records
Olivia Rodrigo – "vampire" – Geffen Records
SZA – "Kill Bill" – Top Dawg Entertainment / RCA Records
Taylor Swift ft. Ice Spice – "Karma" – Republic Records
TOMORROW X TOGETHER and Jonas Brothers – "Do It Like That" – BIGHIT MUSIC / IMPERIAL / Republic Records
Luke Combs – "Fast Car" – Columbia Nashville
Troye Sivan – "Rush" – Capitol Records
Yng Lvcas & Peso Pluma – "La Bebe (Remix)" – Warner Music Latina