Rising R&B artist Durand Bernarr has announced the second leg of his Wanderlust Tour.
The first show of the My Bad for Taking So Long: The Wanderlust Tour Continues will be held Sept. 6 at The Abbey in Orlando, Florida.
Bernarr will hit other U.S. cities, including Memphis, Nashville, Detroit, and Kansas City. The U.S. tour will conclude Sept. 23 in Kansas City, Missouri, at Encore at Uptown Theater.
In November, Bernarr will visit several will head to Europe to play a few shows in multiple cities such as Paris and London.
JeRonelle will support Bernarr's My Bad for Taking So Long: The Wanderlust Tour Continues in the U.S.
Gene Noble has been announced as a special guest for international tour dates.
"'My bad I took so long' is my peace offering to the cities I haven't hit yet because they think I don't rock with them. Oh… but I do! So, that's the plan starting in September," Bernarr tells Rated R&B.
Tickets go on sale Friday, June 16, at 10 a.m. on Bernarr's official website.
Bernarr kicked off the first leg of his Wanderlust Tour earlier this year. Both tour legs are in support of his latest album, Wanderlust, which drew inspiration from Kelis' second album, Wanderland.
"To this day [it] is still one of my favorite albums and played such a major part in my artistry," wrote Bernarr on Instagram. "This album is a homage to her and the way she paved the way for my eye and my ear. Thank you, Kelis. You've always been that girl."
Wanderlust included the lead single "Lil Bit" and the current single "Leveled."
Discussing the latter track, Bernarr said, "We're moving through the world and we're moving fast. Then, we have these moments where we slow down and just kind of even everything out for a second. That's where 'Leveled' came from."
He continued, "When I think of leveling, I think of a balance and I think there are many moments in life where we need to be balanced out. And it's not a humbling. I don't like that word. It's like oh, I never knew how high I was. Like, I was really up here. And then I just needed to come down. I am sturdy down here."
In December 2022, Wanderlust placed No. 14 on Rated R&B's 30 Best R&B Albums of 2022 list.
Bernarr has been busy since the release of his album Wanderlust.
He has already performed on NPR's Tiny Desk and joined Candiace on her Deep Space Tour.
He has more upcoming events scheduled, such as Sol Blume and AFROPUNK Brooklyn, before his headlining tour.
See Durand Bernarr's tour dates below.
Durand Bernarr My Bad for Taking So Long: The Wanderlust Tour Continues Dates
Sep 6 – Orlando, FL @ The Abbey*
Sep 7 – West Palm Beach, FL @ Lake Pavilion*
Sep 9 – Athens, GA @ Georgia Theatre*
Sep 10 – Memphis, TN @ 1864 Lounge*
Sep 13 – Nashville, TN @ The Basement East*
Sep 15 – Charlotte, NC @ The Underground*
Sep 16 – Raleigh, NC @ Lincoln Theatre*
Sep 18 – Columbus, OH @ Skully's*
Sep 19 – Milwaukee, WI @ The Rave Bar *
Sep 20 – Detroit, MI @ The Magic Stick *
Sep 22 – Minneapolis, MN @ Fine Line *
Sep 23 – Kansas City, MO @ Encore at Uptown Theater *
Nov 10 – Paris, FR @ Le Hasard Ludique **
Nov 15 – London, UK @ Jazz Cafe **
Nov 17 – Amsterdam, NL @ Super-Sonic Jazz Festival **
Nov 20 – Berlin, DE @ Marie-Antoinette **
* JeRonelle
** Gene Noble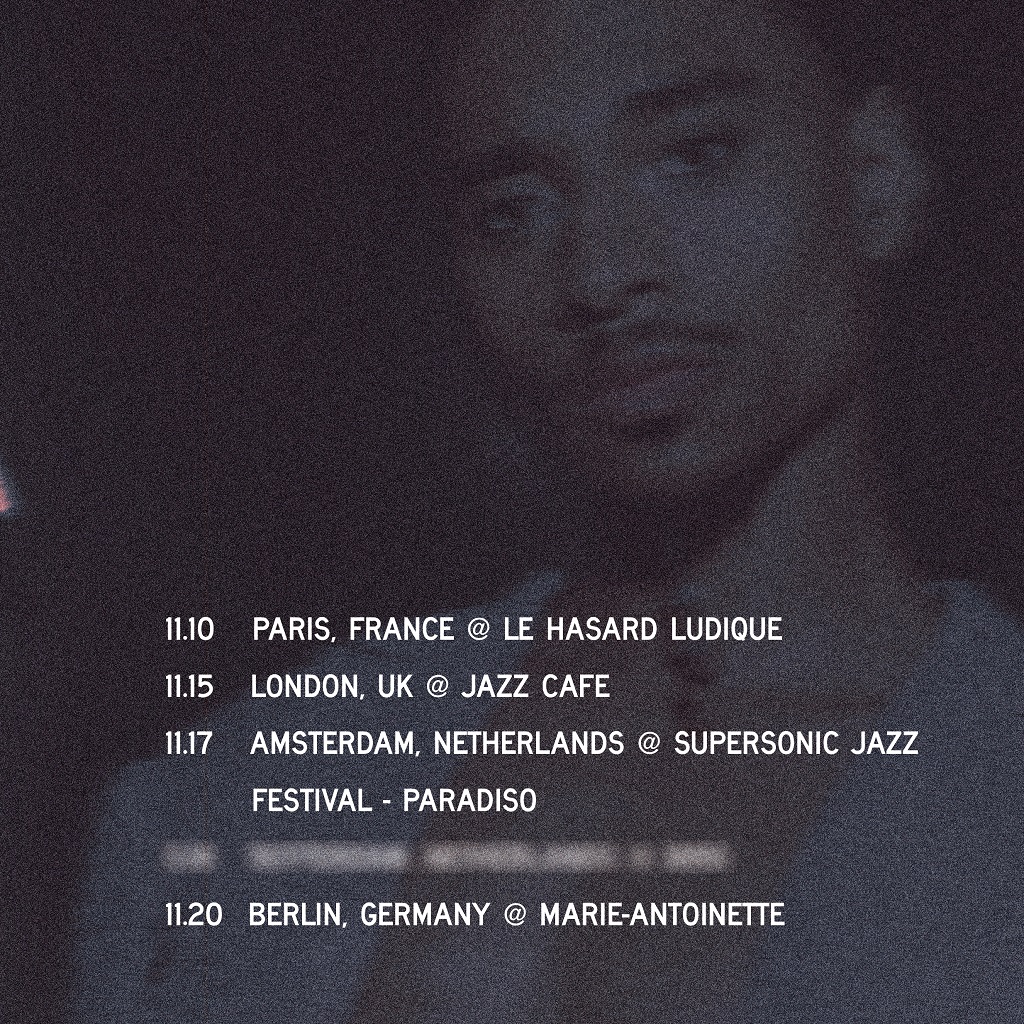 For more information, visit durandbernarr.com.