Jazmine Sullivan has a new award from the Recording Industry Association of America (RIAA).
Her single "Girl Like Me" featuring H.E.R. is now certified platinum. The acoustic-driven track, produced by Bongo ByTheWay, has sold more than one million equivalent units. It previously went gold in February 2022 after selling 500,000 units.
"Girl Like Me," which has over 44 million streams on Spotify, is the final track on Sullivan's critically-acclaimed album, Heaux Tales, released in January 2021.
Heaux Tales Best R&B Album at the 64th Grammy Awards, where Sullivan also won Best R&B Performance for "Pick Up Your Feelings," which tied with Silk Sonic's "Leave The Door Open."
"Girl Like Me" is Sullivan's sixth platinum award from the RIAA. Last year, she gained platinum certifications for her album Fearless, as well as "Pick Up Your Feelings," "Insecure" with Bryson Tiller, "Need U Bad" and "Bust Your Windows."
The latter two songs are lifted from Fearless, Sullivan's 2008 debut album.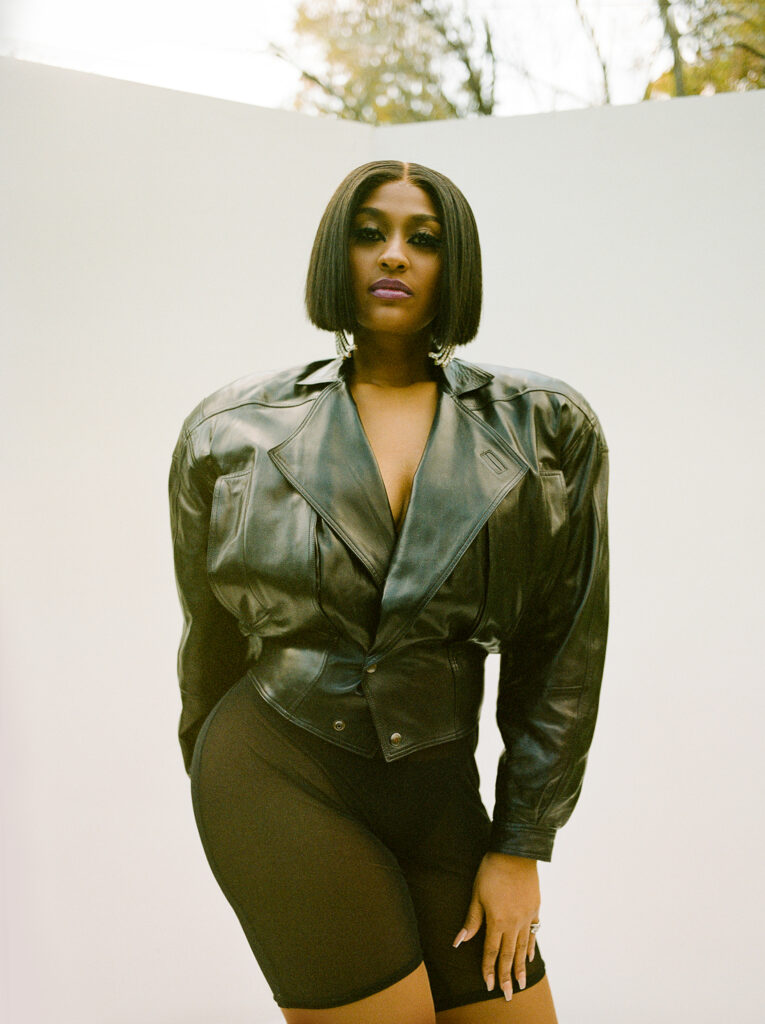 In an interview with Rated R&B, Bongo ByTheWay shared the story behind creating "Girl Like Me," as well as its inspiration.
"It's literally just a guitar, bass guitar and a couple of my little signature sound effects. The lesson in that is don't let anything get in the way of a great song. I think the fact that it didn't even have drums on it made it stand out more," Bongo ByTheWay told Rated R&B.
He continued, "This is an amazing song that people needed to hear, the same way people needed to hear [Cardi B. and Megan Thee Stallion's] 'WAP.' I say people needed to hear that because we need to hear things that push the envelope. 'Girl Like Me' is the antithesis of 'WAP.' It's the other side of the coin and those girls needed to be heard, too. That was definitely one of my favorites and probably the best learning example."
In other news, Sullivan is set to headline a few festivals this summer, including Broccoli City (July 15-July 16), Atlanta Funk Fest (Aug. 18), AFROPUNK Brooklyn (Aug. 26) and H.E.R.'s Lights On Festival (Sept. 16).
Speaking on the latter event, H.E.R. shared, "I'm so excited 'Lights On Fest' will be making its return. It's my favorite way to wind down the summer by having two days filled with great R&B music. I am so proud to reveal the extraordinary talent we have on the bill this year and can't wait for everyone to see what's to come!"
Stream Jazmine Sullivan's "Girl Like Me" featuring H.E.R. below.