The Shindellas have revealed their sophomore album, Shindo, will release Oct. 20 via Weirdo Workshop/Thirty Tigers.
Shindo will include the lead single, "Last Night Was Good for My Soul," and the freshly released "Juicy."
Produced by Louis York, "Juicy" is as delightful as its title. It has an irresistible bounce and groove to can fill up a dancefloor, yet carries an undeniably flirty and sensual charm that makes it enjoyable with a special someone.
"Would you mind if I / Give you something gushy and sweet / I'll show you how to make it juicy," they sing on the thirst-quenching chorus.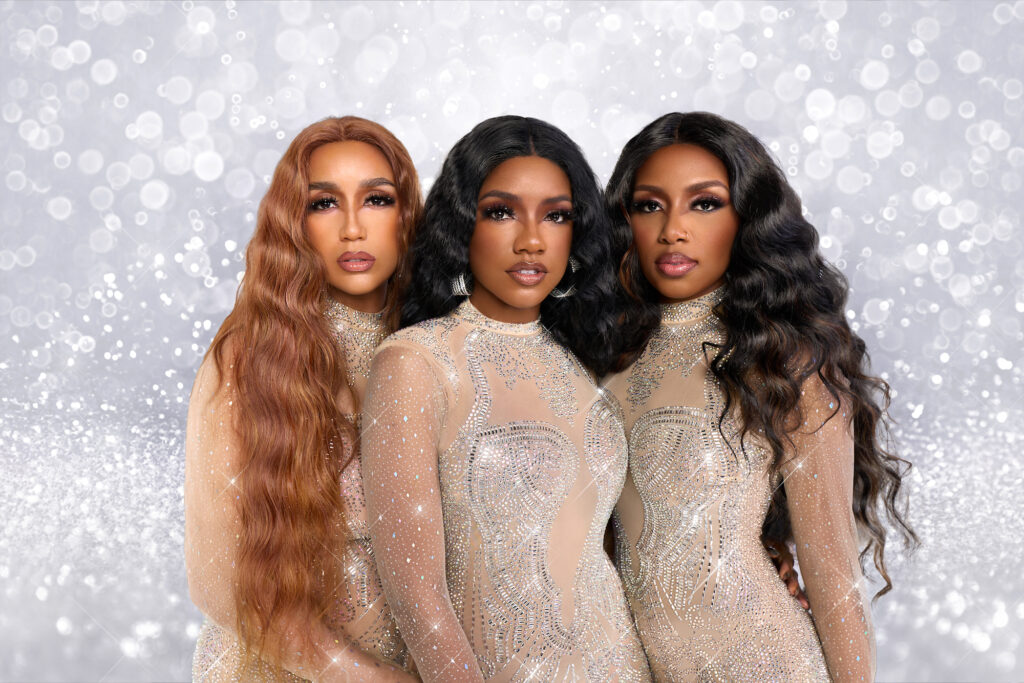 As noted above, "Juicy" is the latest single from The Nashville-based trio's upcoming album, Shindo. The 10-track album is co-written and co-produced by Louis York, the musical duo composed of Chuck Harmony and Claude Kelly.
Shindo will follow The Shindellas' debut album, Hits That Stick Like Grits. The album landed at No. 2 on Rated R&B's 30 Best R&B Albums of 2021 list.
"If you're looking for a no-fillers album loaded with powerhouse vocals, impeccable production and meaningful lyrics, then press play on Hits That Stick Like Grits," wrote Rated R&B's Keithan Samuels.
Circling back to "Last Night Was Good for My Soul," the party-ready jam is The Shindellas' first Billboard-charting single. At the time of publication, it's in its peak position at No. 17 on the Adult R&B Airplay chart.
Throughout the rest of the summer, The Shindellas will play in multiple U.S. cities, including Memphis, New Orleans and Seattle. Their upcoming tour dates are provided at the end of this article.
Listen to The Shindellas' new song "Juicy" below.
The Shindellas Tour Dates
Aug 6 — Memphis, TN @ Crown Me Royal Film Fest
Aug 10 — New Orleans, LA @ Toulouse Theatre
Aug 11 — Baton Rouge, LA @ Mid City Ballroom
Aug 13 — Raleigh, NC @ The Pour House Music Hall
Sep 7 — Bellingham, WA @ The Shakedown
Sep 10 — Seattle, WA @ High Dive
Sep 12 — Portland, OR @ Mano Oculta
Sep 14 — Sacramento, CA @ Harlow's
Sep 23 — Nashville, TN @ AmericanaFest
Oct 20 — 5th Anniversary for The Kenny Smoov Morning Show