This year sets the precedent for a new decade. In turn, it also raises the expectation for great music from some of your favorite R&B artists. 
Singers like Syleena Johnson, Jade Novah and Brent Faiyaz, lead the first quarter with their respective projects, giving the year a shining potential for stellar releases to come. 
When the world was struck with the coronavirus pandemic in mid-March, it shifted the way artists would release new music, including albums. Music titans like Alicia Keys were forced to delay their highly-anticipated new projects. 
Still, many artists pressed on over the next few months and released their projects, including PARTYNEXTDOOR and The Weeknd, as well as Kiana Ledé and Jessie Reyez who both released their debut albums in these trying times. 
As if the state of the world could not get any tenser, the deaths of George Floyd and Breonna Taylor shook the table, even more, causing artists like Chloe x Halle to move their album back to support the civil unrest surrounding the Black Lives Matter movement.
Despite everything that has happened in 2020, many artists still pushed to give some of the best work of their careers. Here are the best R&B albums of 2020 so far, as chosen by our editorial team: Anders, Antwane, Danielle, and Keithan.
Editor's note: Albums released from January 1-July 1, were considered. Any album released after the cut-off date will be considered for our second installment later in the year.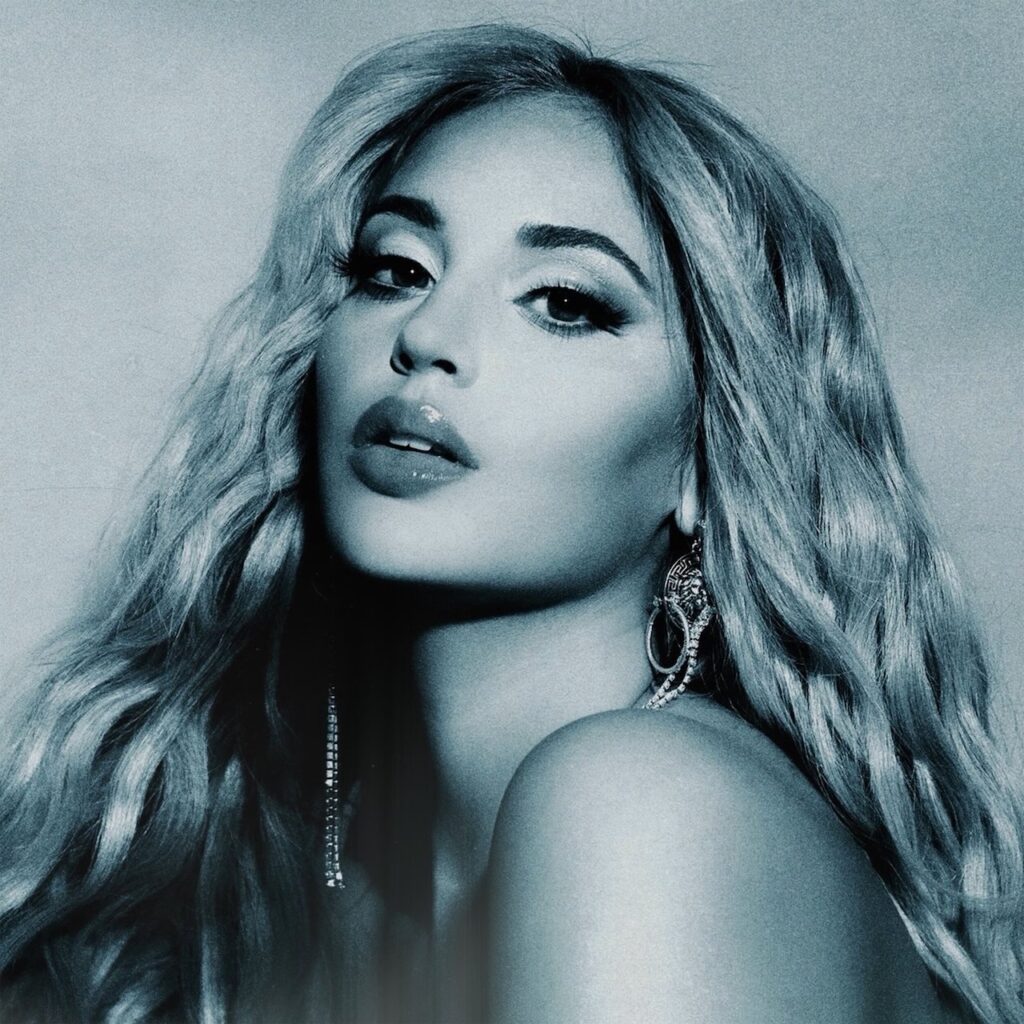 Alina Baraz, It Was Divine
With an ambient sound and soul-warming vocal delivery, Alina Baraz proved to be one of R&B's key voices in shaping the future of the genre with her critically-acclaimed EPs Urban Flora and The Color of You. On her debut album, It Was Divine, however, Baraz offers the first glimpse into her life and her journey to self-love in the most divine way she knows how.
With the help of a few legendary and up-and-coming players, the supernova calls on the soothing sounds that made her famous on the irresistible, Khalid-assisted "Off The Grid." At the same time, Baraz rediscovers the joy within herself on tracks like the enlightening "Who Got Me" and the truthfully introspective "To Me." With a recognizable soprano and a powerfully introspective message backing her, Baraz proves to be a voice worth revisiting time and time again. — Anders
Listen: Spotify | Apple Music
CeeLo Green, CeeLo Green Is Thomas Callaway
CeeLo Green is a man who enjoys bright lights in a big city. He is usually seen wearing elaborate garments, stylish shades and other fine accessories. As for his music, he has built a diverse fanbase who appreciates his versatility as a solo artist and member of two groups: Goodie Mob and Gnarls Barkley. On his fifth studio album, CeeLo Green Is Thomas Callaway, the 45-year-old singer takes a stripped-down approach to introduce the man behind the persona. Working exclusively with Dan Auerbach (The Black Keys) in Nashville, Green composed an easy-listening experience that is rooted in retro-soul. More specifically, the album is an amalgamation of musical stylings that reflect Green's southern upbringing — classic R&B with undertones of gospel and country.
From a lyrical standpoint, Green navigates the love lane throughout the 40-minute LP. As a hopeless romantic, he wants his love to be reciprocated ("For You") from a partner who is ready to be committed for the long-term ("Doing It All Together"). On the standout track "You Gotta Do It All," Green unashamedly outlines his expectations from a potential lover. On another front, there are moments when Green deviates from romance to sing about storgē love ("Little Mama," "Don't Lie") and even observing idiosyncrasies on "People Watching." At last, Thomas Callaway is a testament to Green's maturation as a musical chameleon, who still has a lot to offer fans for years to come. — Keithan
Listen: Spotify | Apple Music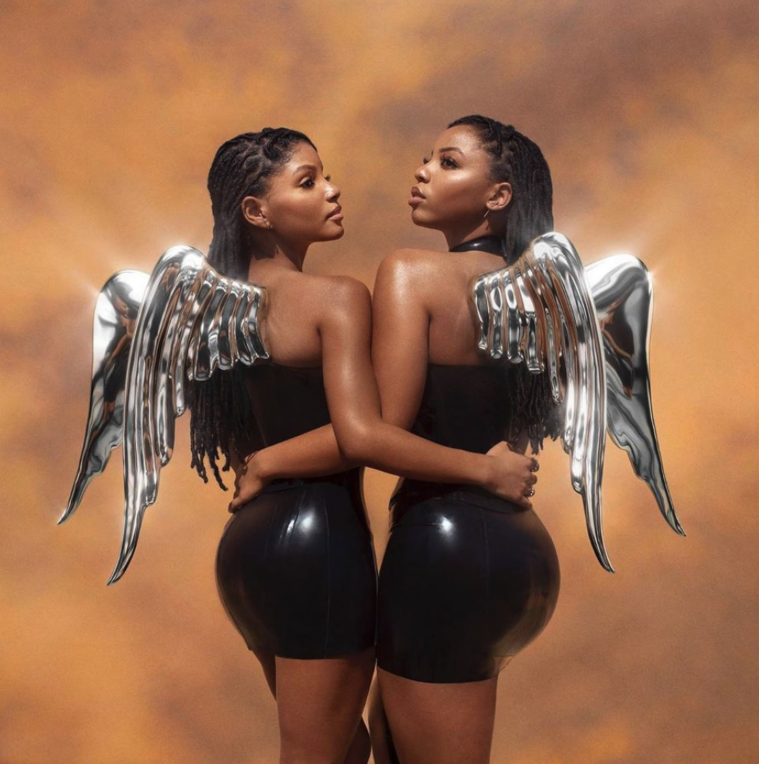 Chloe X Halle, Ungodly Hour
Sister duo Chloe x Halle stopped the world in its tracks in 2018 with their debut album The Kids Are Alright; a fulfilling helping of crisp harmonies, soulful songwriting, and the melisma of seasoned vocalists twice their age. With their sophomore album Ungodly Hour, the phenomenal pair take devout fans and many other music enthusiasts on a voyage of growth and maturation, while keeping their eclectic songwriting style. Ungodly Hour revealed a sexier and sassier side of the Bailey sisters, with co-penned songs like the girls-night-out jam "Do It" and the Swae Lee and Mike WiLL Made-It-assisted "Catch Up," prepping the duo for the radio-friendly superstar status they deserve.
Aside from catchy tunes are heartfelt and emotional ballads found at the beginning and end of the project. Songs like the kiss-off anthem "Forgive Me" and the emotionally vulnerable "Don't Make It Harder On Me" that tie the entire project together, making for one of the most talked-about albums of 2020 thus far. — Anders 
Listen: Spotify | Apple Music 
dvsn, A Muse in Her Feelings 
If there's one thing dvsn knows how to do well, it's immersing their fans in their feelings. With such an album title (A Muse in Her Feelings), we already know what to expect; unrequited emotions and abstracted thoughts of pseudo-relationships to a murky bass-heavy background. Dvsn delivers their specialized sound without fail, providing listeners with the consistency they've anticipated. True fans will appreciate tracks like the slow-burning "A Muse" and the brooding "No Good" to bring them to the early days of the OVO affiliates.
The duo takes a slight detour from their mellow ponderings for an upbeat club vibe ("Keep It Goin"), while tracks midway give in to their West Indian culture on the dancehall tip. Those bypasses are brief, as the abundance of sensual, risky behavior inspired numbers to make the bulk of A Muse In Her Feelings. — Danielle
Listen: Spotify | Apple Music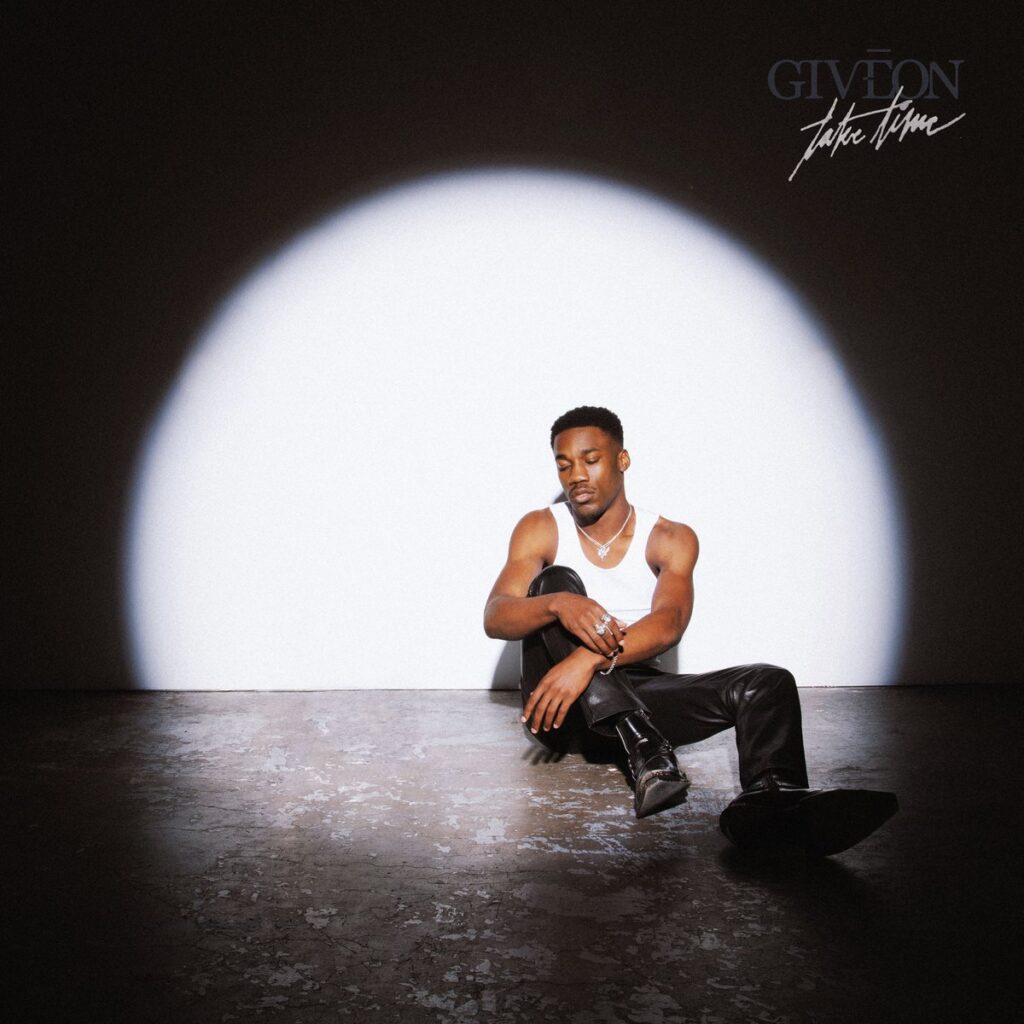 Giveon, Take Time (EP)
Giveon's growing energy began budding shortly before the major co-sign from Drake; it only amplified the crooner's talents. Opening his introductory project with "The Beach," the track pulls listeners in with its lush harmonic currents. The manner in which love is described from the male perspective is a revivifying take. His tenderly vintage baritone gives in to a perennial pocket for "Heartbreak Anniversary," while catching up to the times with "This Ain't Love." Take Time is the product of unguarded sentiments from a gentleman who isn't afraid to express his feelings with clear intentions. — Danielle 
Listen: Spotify | Apple Music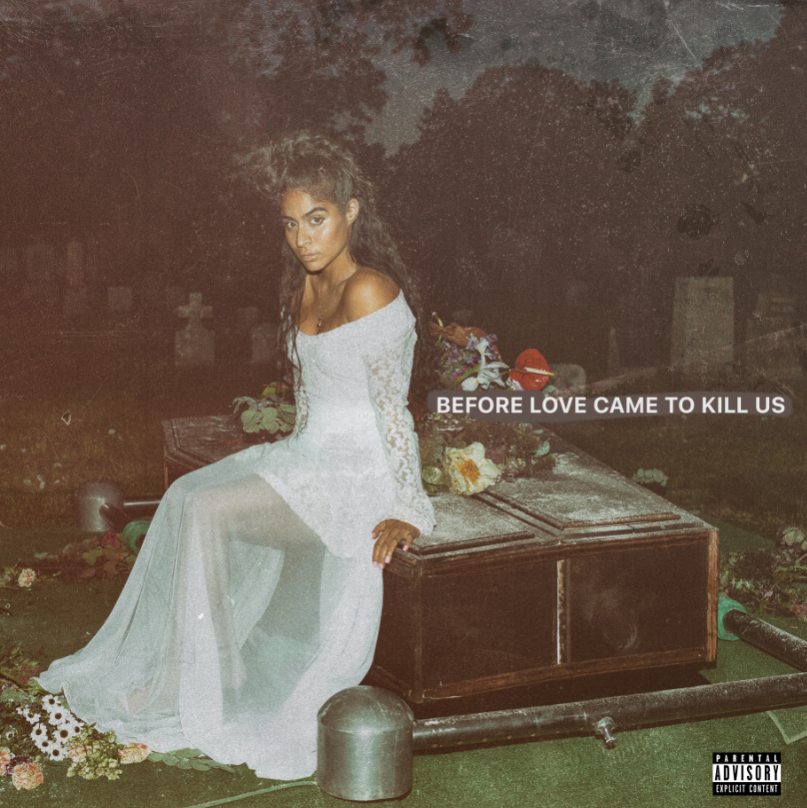 Jessie Reyez, Before Love Came To Kill Us
Jessie Reyez contemplated delaying the release of her debut album, Before Love Came to Kill Us, due to the coronavirus outbreak. With her headlining tour canceled, due to the stay-at-home orders and uncertainty of the pandemic, the idea of pausing a music release wasn't farfetched. Ultimately, she decided to move forward with her first full-length LP. "If we drop now and the world ends tomorrow, at least my art was authentic," Reyez wrote in a caption on Instagram. She was right about being authentic. On Before Love Came to Kill Us, Reyez takes her devotees six feet under, as she digs through her complex emotions. "I should've fucked your friends," she sings on the revengeful opener "Do You Love Her." The Toronto native sets the tone for more relationship drama to ensue.
The Eminem-assisted "Coffin" has Reyez's feeling insecure about a seemingly dwindling love. On the introspective "Same Side," a desperate Reyez wants to be toxic like her lover to keep their entanglement going. "So I wish I was a bad guy / So we could just be fighting on the same side," she croons over light guitar strums. To be fair, the album isn't completely sorrowful. Reyez gives listeners a boost of confidence on the braggadocious tunes "Ankles" and "Roof," while toying with a 'hot boy' on the EDM-tinged "Dope." Largely, Before Love Came to Kill Us feels like a 47-minute funeral service for Reyez's broken heart. Each song seems to be a granular glimpse of all the pain she has endured while trying to find love. — Keithan
Listen: Spotify | Apple Music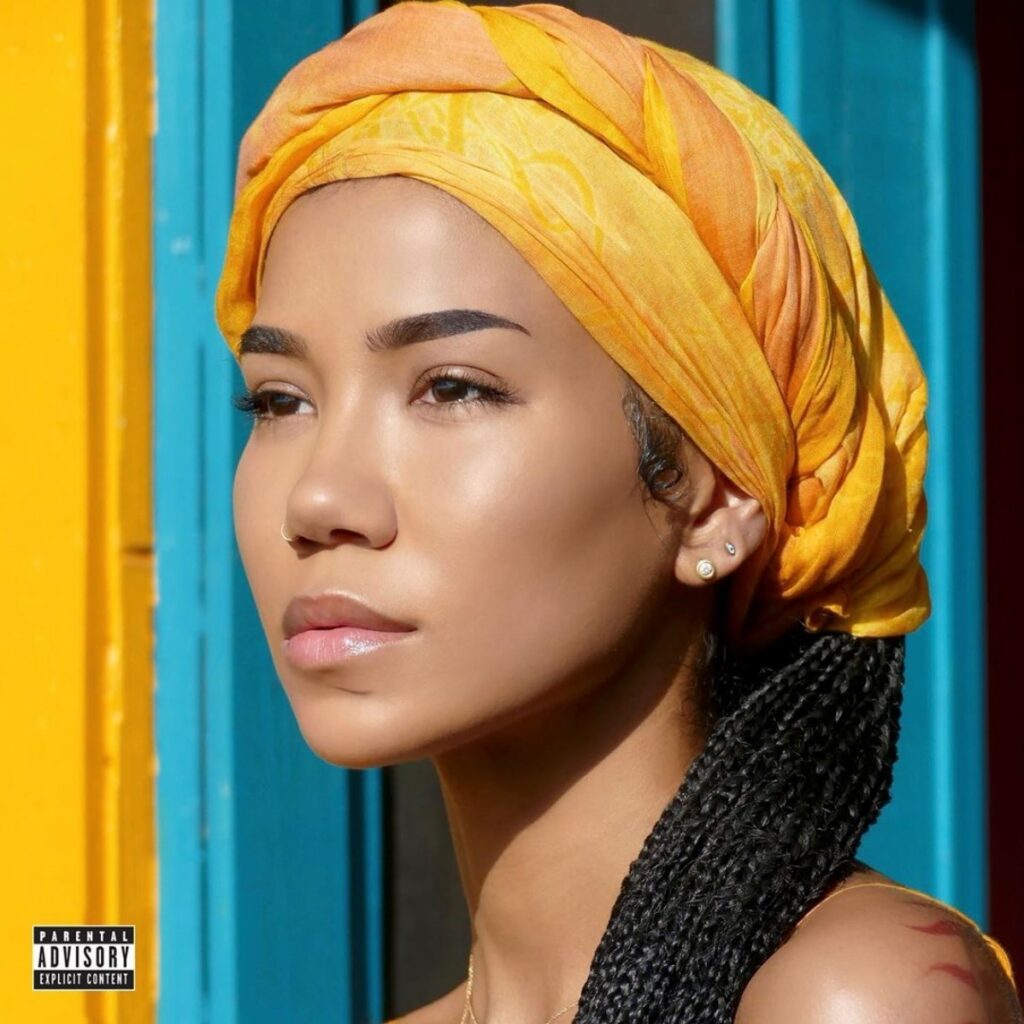 Jhené Aiko, Chilombo
Albums with personal journeys are all the rage these days. That said, Jhené Aiko wears her feelings on her sleeve with her third solo album Chilombo. The album's title, named after Aiko's birth name, is Ethiopian for "wild beast," and with 20 tracks, the singer-songwriter embarks on a voyage into a world of lost love and melancholy, battling negative emotions in order to get to the most sought-after thing in the universe: peace. Her quest to serenity is most evident on the therapeutic "Born Tired" and the H.E.R.-assisted "B.S.," where Aiko channels her frustrations with her shortcomings into energy that benefits her and her only.
Aside from anger, Aiko expresses grief for her brother and closes the door on the past on the tear-jerking "10k Hours" with hip-hop heavyweight Nas. Even months after its release, this hour-long odyssey to nirvana moves her fans, proving to be a key stop along the way this year. — Anders 
Listen: Spotify | Apple Music 
John Legend, Bigger Love
With divine timing, John Legend's Bigger Love arrived right when the world needed it most. The 16-song LP is filled with joyous tunes that are bound to lift anyone's spirit during a challenging time. Merging doo-wop vocals with trap-like instrumentation, Legend lures listeners with the intoxicating opener "Ooh-La," where he spends three minutes thinking about making love as soon as he gets home. "I'll wear my best tuxedo / And you can undress me and we go," he sings on the Warren "Oak" Felder-produced cut. On songs like "I Do," "One Life" and "Wild," the married crooner sings about a love that lasts a lifetime. His beautiful duet with Jhene Aiko "U Move, I Move" paints a narrative of two lovebirds who have grown to fly in sync with each other.
Luckily, Legend does not sell a false dream about love that feels cliché. By no means is love perfect, no matter how much a couple may portray it in the age of social media — and Legend knows that. "Don't Walk Away" featuring emerging reggae artist Koffee hears him fighting to save a dwindling relationship. "I'm Ready" featuring Camper and "Always," has him reminiscing about his former lover, while patiently waiting for her to come back in his life. At its core, Bigger Love is feel-good music that is dipped in romance with a couple of socially-conscious records for an extra razzle-dazzle. — Keithan
Listen: Spotify | Apple Music 
JoJo, good to know
Don't call it a comeback per se, since JoJo returned to the music industry in 2016 with her first album (Mad Love) in ten years, but good to know seems to ring truer to her authentic self. Living and learning is the constant theme of her fourth LP. The former teen star steps fully into adult form as she journeys back to herself after an impactful breakup.
On this conceptual body of work, JoJo provides an ample balance of duality, showcasing her seductive side on "Comeback" and confidently vulnerable side on the relatable and sincere "Don't Talk Me Down." As with each of her previous projects, JoJo's powerful and passionate vocals transform and make each listen a treat. good to know is no exception. — Danielle 
Listen: Spotify | Apple Music 
K. Michelle, All Monsters Are Human
All Monsters Are Human may not be K. Michelle's country album that she has been promising, but more than anything, it's her best album since 2014's Anybody Wanna Buy a Heart?. Where the last album from the Memphis-bred songster seemed hard to characterize as one exact genre, her gratifying comeback LP finds a delicate balance between fresh and nostalgic frameworks. Inspired to produce material with a lighter feel, K. Michelle's awakens in an '80s time warp, resulting in soft-rock gems like "All the Lovers" and the divinely envious "Ciara's Prayer."
Against making music for chart moves, All Monsters Are Human still has its radio-friendly moments like the thunderous hit "The Rain" and the fluidly leaden "Can't Let (You Get Away)." But whether K. Michelle is honoring the synthesized rock sounds of the '80s or pushing the R&B envelope forward, she is still very much her own artist. — Antwane
Listen: Spotify | Apple Music 
Leven Kali, HIGHTIDE
Nearly a year after blowing us away with his debut album LOWTIDE, which earned a spot on Rated R&B's Best R&B Albums of 2019, Leven Kali ushered in his follow-up, HIGHTIDE. Sonically, it doesn't drift too far from the vibe set on the preceding project, which makes it feel like it's part of a bigger effort. Running at 33-minutes, HIGHTIDE takes Kali's audience on a smooth cruise that is sparked by attraction ("Fire In Ur Eyes") and fueled by tender love ("Made 4 U"). On the last-mentioned track, which features guest vocals from Syd, Kali believes he has met his soulmate.
The bedroom-ready "Perfect is Boring" featuring Ty Dolla $ign hears Kali wanting a partner who can be a freak in the sheets, just like him. "Would you misbehave if I put you in chains? / And tied you to the bedpost and broke down that thang," he asks.
Kali doesn't believe in giving up on love. Even after a relationship has ended, he still has hope that real lovers will eventually reunite, as heard on "Forever." Kali wraps up the album with relatable topics untied to love: the struggle to make ends meet ("Get By") and the notion that music is the universal language ("LaLaLa"). If there's anything to appreciate about Kali, it's his determination to create a cohesive body of work. Hopefully, he decides to release a deluxe edition. After all, he did record about 50 songs for the project. — Keithan
Listen: Spotify | Apple Music 
Luke James, To Be Love/d
Luke James made his official return back to music with the sophomore album To Be Love/d. The New Orleans native channels a true level of depth and intimacy in execution that is reverently appreciated. The essence of the Isley Brothers on "All of Your Love" breeds a familiar recollection of R&B music from the "good ol' days." Taking that fleeting feeling of true love, he dulcetly injects that into the album on tracks like "Who You Are" and "Shine On" featuring Samoht.
Thirty-two minutes will never be enough time to experience James' gold-coated voice. But after a six-year break, we will take every opportunity to savor his innately electrifying vocal agility. — Danielle 
Listen: Spotify | Apple Music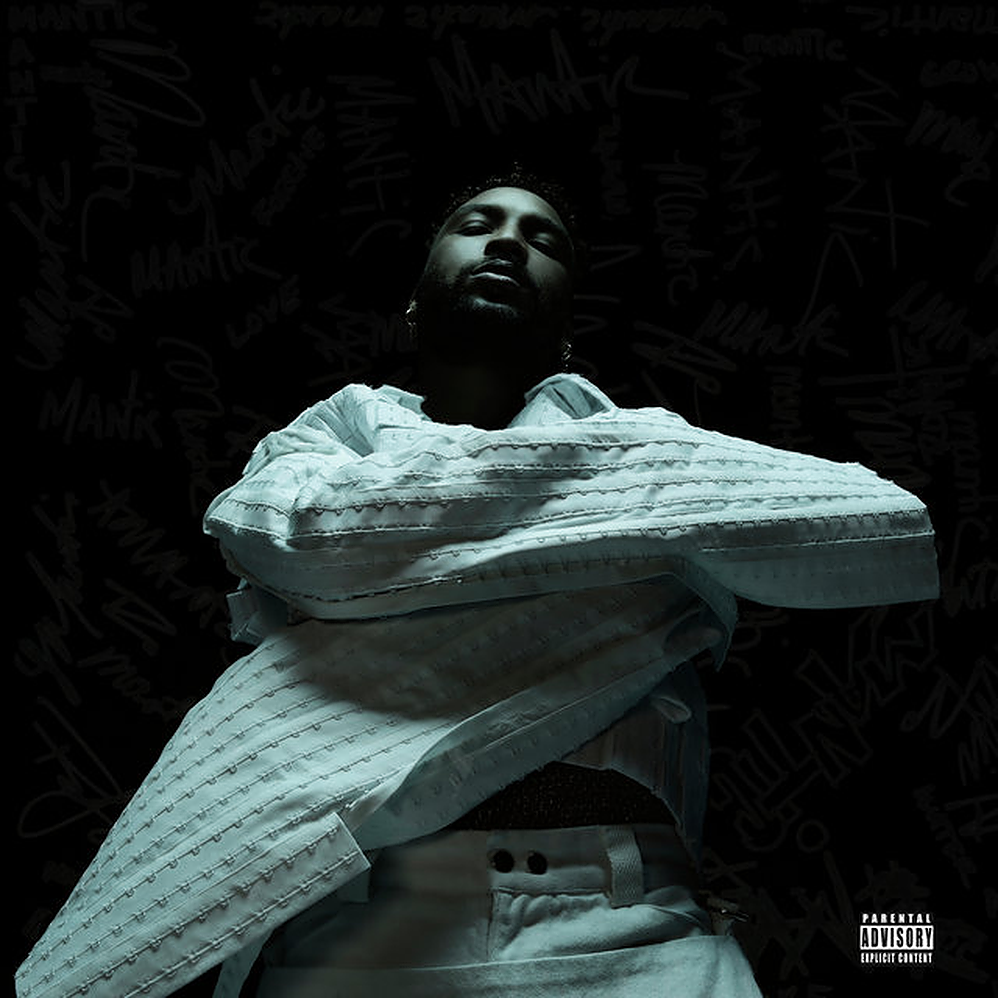 Ro James, MANTIC 
How do you produce new music after a well-received debut album with the dreaded sophomore jinx looming over your studio sessions? If you're a sensualist like Ro James, you do it by playing to your thematic strengths like eroticism and romanticism and put out an album called MANTIC. This LP shows a man expanding on his definition of love and relationships in exclusive ways that make sense to him. It also responds to the idealization that the art of love can exist in and out of the bedroom.
For example, James' desire to please pours like a bottle of expensive wine, especially on sultry R&B cuts like "Last Time" and the dripping "Rain." Pledges to pure and everlasting love on earnest compositions like "Rose" and "You" prove that he's still a student of Prince. And like every rose, love has its thorns and James gets pricked a few times on tracks like his top 10 R&B hit "Excuse Me" and the masterful "Too Much" featuring Miguel. Even the fleeting appearance of Brandy ("Plan B") makes for one of the best moments on an album that James might arguably find difficult to top. — Antwane 
Listen: Spotify | Apple Music 
Tank, While You Wait (EP)
In a pandemic, music is salve against the uncertainty that lies ahead. As a keen player of the piano, Tank artfully utilized a talent that helped launch his career and assembled an EP to temporarily eclipse the darkness of today's circumstances. While You Wait, Tank's first of two projects released this year, turns six romantic corners of piano balladry.
Largely composed of sincere records aimed at a loved one that's seemingly near or far, the EP finds melodic pockets to boost fragile confidence on "Self Esteem." A track later, Tank finds his imperfectly "Perfect" angel. "My Lovers" stands out for the Grammy-nominated musician's welcoming trip down the memory lane of music's golden era, and fight for necessary change on mainstream radio formats that disproportionately affects R&B artists. So, no disrespect to Tank's Worth the Wait but While You Wait is the bee's knees — through and through. — Antwane 
Listen: Spotify | Apple Music 
Teyana Taylor, The Album
A testament to her love for R&B, Teyana Taylor's The Album drifts in a lane of diverse synergy between five studios (A, L, B, U, M) of original and sampled soundscapes. Taylor heightens her reign as a modern-day sex symbol on tracks like the sultry "Morning" with Kehlani, giving her audience a taste of classic quiet storm sounds. Going past the depths of her VII and K.T.S.E. albums, Taylor's third album delves into her life as a mother and wife as she tackles her strengths and insecurities head-on.
Thrilling highlights like the trap-soul "Bare Wit Me" and soul-flowing "Still" see the multifaceted artist's discovery of love by analyzing the issues she faces with herself before dealing with someone else. On the intimate "Wake Up Love," Taylor and husband Iman Shumpert take a more direct approach to survey their relationship and maximize the love they have for each other. With The Album widely considered to be Taylor's best work to date, the project arrives mid-year as a heavy hitter. — Anders 
Listen: Spotify | Apple Music 
Thundercat, It Is What Is
Nearly two years after the sudden death of rapper Mac Miller, his close friend and frequent collaborator Stephen "Thundercat" Bruner respectively honors his influential legacy on his fourth album, It Is What It Is. Bringing together a cast of songwriters and musicians (Flying Lotus, Kamasi Washington, Mono/Poly, Taylor Graves) who are his artistic equals, Thundercat alternates seamlessly between the sonic textures of psychedelic funk, jazz, hip-hop, and alt-R&B to heal himself from love and loss.
Many of the lyrics have tongue-in-cheek approaches, most notably on the provocatively aboard ditty "Overseas" featuring comedian Zack Fox. His soft voice flickers like a low-wattage light bulb on album fixtures like the obnoxiously jazzy "Dragonball Durag."
Thundercat doesn't spend the entire album being a cornball. There's talk on It Is What It Is of asymmetrical social dynamics related to Black people on the inner-city funk jam "Black Qualls" featuring Steve Lacy, Steve Arrington and Childish Gambino. The title track and album closer is the most humane moment of the 37-minute LP, bidding a heartbreaking farewell to Miller.  — Antwane 
Listen: Spotify | Apple Music 
Tweet us some of your favorite R&B albums of 2020 thus far @RatedRnB.