After much anticipation, Ari Lennox has released her sophomore album, age/sex/location. It's the follow-up to her 2019 debut LP, Shea Butter Baby.
The 12-track album includes the previously shared songs "Pressure," "Hoodie" and "Queen Space" featuring Summer Walker.
According to Lennox, the album represents "the transitional space before my current eat pray love journey." It includes additional appearances from Lucky Daye and Chlöe.
On the Daye-assisted "Boy Bye," the two engage in a playful argument where they throw shots at each other in a flirtatious way.
Lennox tries her best to turn away from a guy trying to spit game at her but she slightly enjoys it, even though part of her is skeptical. Their chemistry spills all over the five-minute track. It almost sounds like they are really flirting on the song.
"Thank you @iamluckydaye, you are my music industry husband lol," Lennox tweeted to Daye ahead of the album release.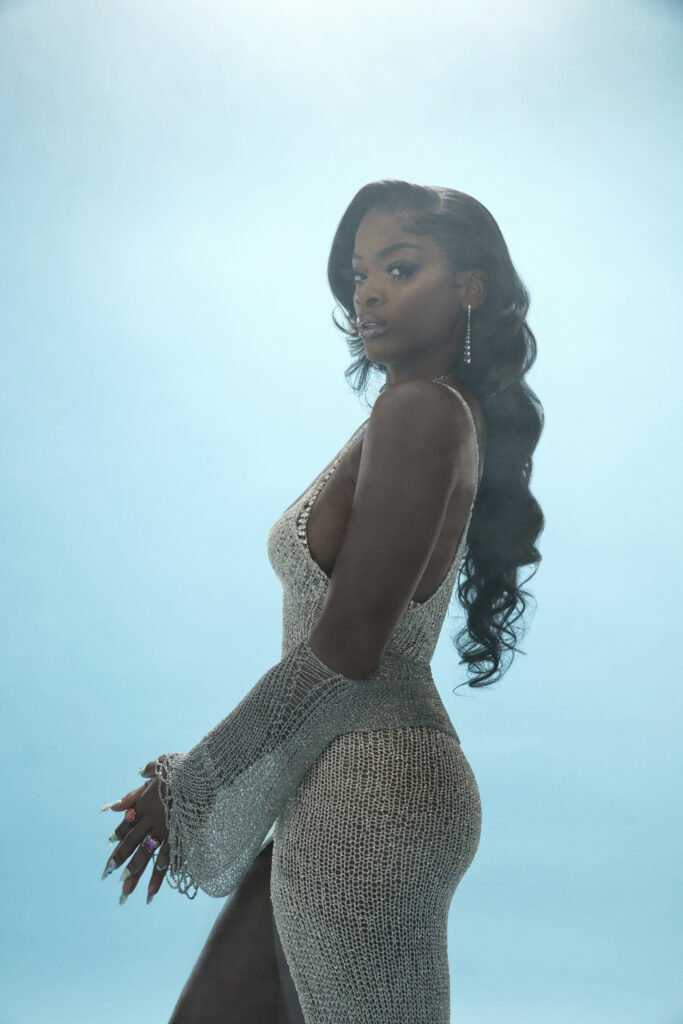 "Leak It," which features Chlöe, is a pillowy tune about waterworks in the bedroom. Here, the two vocalists harmonize over a steamy production guided by a funky bass.
"@ChloeBailey you are the realest angel," Lennox told Chlöe on Twitter. "A super legend ready to take over the world that's rightfully yours. Don't know anyone who works as hard as you other than cole and lil baby."
Lennox protects her peace while recognizing her worth on the Walker-assisted "Queen Space." Lennox chants on the catchy hook, "Don't waste my queen space / True elevation when I let you taste / Let it rearrange the way you think."
Age/sex/location comes on the heels of Lennox's surprise EP, Away Message. The album features production by Elite, J. Cole, Jermaine Dupri, Bryan-Michael Cox, Organized Noize, J. White, Cardiak, Slim Wav, Ron Gilmore, and more.
As mentioned above, age/sex/location follows the Washington, D.C., native's debut album, Shea Butter Baby, which dropped in 2019. It ranked at No.1 on Rated R&B's Best R&B Albums of 2019 list.
The album also scored Lennox her first platinum-selling single ("Shea Butter Baby" featuring J. Cole). It also produced other hits such as "BMO" and "Whipped Cream," which both are certified gold by the RIAA for selling more than 500,000 equivalent units each.
Stream Ari Lennox's new album age/sex/location below.