Warner Bros. Pictures has unveiled the anticipated first trailer for The Color Purple musical film, set to premiere in theaters nationwide on Christmas Day (Dec. 25) and globally beginning Jan. 18, 2024.
In the two-minute trailer, we get a first look at Fantasia as Celie, Halle Bailey as a young Nettie, H.E.R. as Squeak and Taraji P. Henson as Shug Avery, among others.
Other notables in the updated version of The Color Purple include Corey Hawkins (Harpo), Danielle Brooks (Sofia), Colman Domingo (Mister), and Aunjanue Ellis-Taylor (Mama).
The Color Purple is a musical adaptation partly based on Alice Walker's Pulitzer Prize-winning 1982 novel of the same name, and the 2005 book-turned-stage production by Marsha Norman, with music and lyrics by Brenda Russell, Allee Willis and Stephen Bray.
Marcus Gardley wrote the screenplay, and Blitz Bazawule directed the film. Oprah Winfrey, who portrayed Sofia in the Oscar-nominated 1985 film, produced the 2023 reimagination alongside Quincy Jones, Scott Sanders and Steven Spielberg. The latter directed and produced the 1985 movie based on Menno Meyjes' screenplay.
The Color Purple marks H.E.R.'s feature film debut. H.E.R. previously starred as the first Black Filipina Belle in the live-action adaptation of Beauty and the Beast.
Last week, H.E.R. shared the motivating new anthem "The Journey." Written by Diane Warren, the song is part of ESPN's storytelling for the 2023 NBA Playoffs Presented by Google Pixel. It's her first proper new music since 2021's Back of My Mind.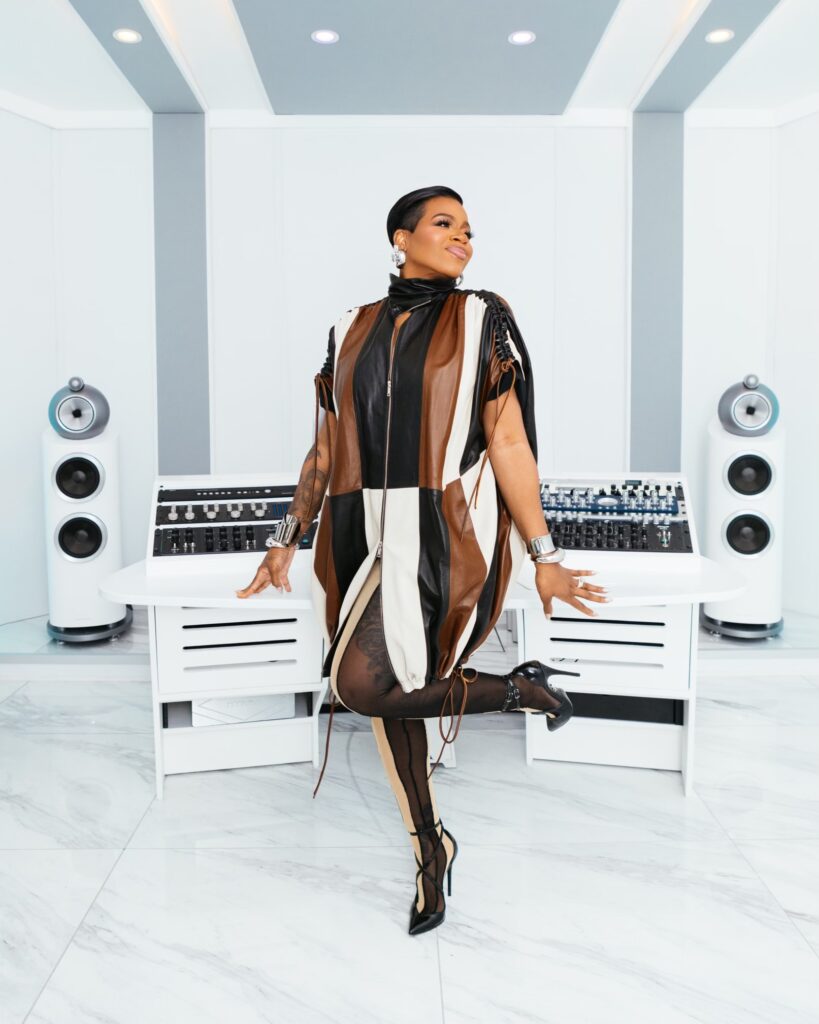 Primed for the next award season, Fantasia is also taking the major feature film spotlight for the first time. She first appeared on the small screen in 2006 when she played herself in Lifetime's Life Is Not a Fairytale: The Fantasia Barrino Story.
While Fantasia readies new music, both for gospel and R&B audiences, she is gearing up for series of forthcoming concerts leading up to The Color Purple.
Bailey is a step ahead of Fantasia and H.E.R. as she gets the silver screen debut as Ariel in The Little Mermaid, out in theaters this Friday, May 26.
Before its release, Bailey is hot on the promotional trail for the film, most notably performing the film's focus track "Part of Your World" on American Idol.
Receiving a new RIAA award, joining Big Freedia's and Jackson Wang's new songs, and touting her singles ("Da Girls," "Better Thangs") have occupied Ciara over the last year. She is readying her next album, which she confirmed was done last spring.
Watch The Color Purple trailer, starring Fantasia, Halle Bailey, H.E.R. and more below.