Brent Faiyaz has enlisted Coco Jones for his new single "Moment Of Your Life," produced by Mannyvelli, Sparkheem and Dpat.
Faiyaz opens the sensual track, eyeing his lady from head to toe and admiring her beauty. He wants her permission to get touchy-feely to give her a thrill that lasts. "That shit tastes fresher than a peppermint / If you want me to kiss it, I'm not hesitant," he sings.
In her verse, Jones compliments her partner, eager to give him a memorable night. "I don't wanna hide, always been a good girl, but I got a bad side / Can I show you, baby," she sings.
"Moment Of Your Life" is Faiyaz's debut release under his newly founded creative agency ISO Supremacy, which was launched in partnership with Steve Stoute's UnitedMasters. Faiyaz also serves as the CEO of the network.
As mentioned above, Faiyaz inked a recording partnership with UnitedMasters in the spring.
As part of the deal, Faiyaz would start a creative agency to house his independent affairs. He would also have the staff and resources of UnitedMasters at his disposal.
Recently, Faiyaz dropped a video for "Jackie Brown." The gold-certified song is lifted from his 2022 album, Wasteland, released on his Lost Kids imprint. It was among Rated R&B's 30 Best R&B Albums of 2022 list.
"All Mine," the self-produced single from Wasteland, was certified platinum for pushing over one million equivalent units in June. It gave Faiyaz his first solo No. 1 and second overall on urban radio.
Currently, Faiyaz is touring Wasteland globally his headlining world tour. The trek concludes in November with dates in the U.K. and Europe.
Prior to that, he will perform at the ONE Musicfest, powered by Live Nation. Janet Jackson and Kendrick Lamar headline the latter two-day festival.
Jones performed at the 2023 BET Awards in June, where she won Best New Artist. She sang her hit single "ICU," produced by Camper.
The gold-selling track has gone No. 1 across Billboard and radio, including, most recently, the R&B Digital Song Sales chart and urban radio.
An official remix for "ICU" that featured Justin Timberlake was released.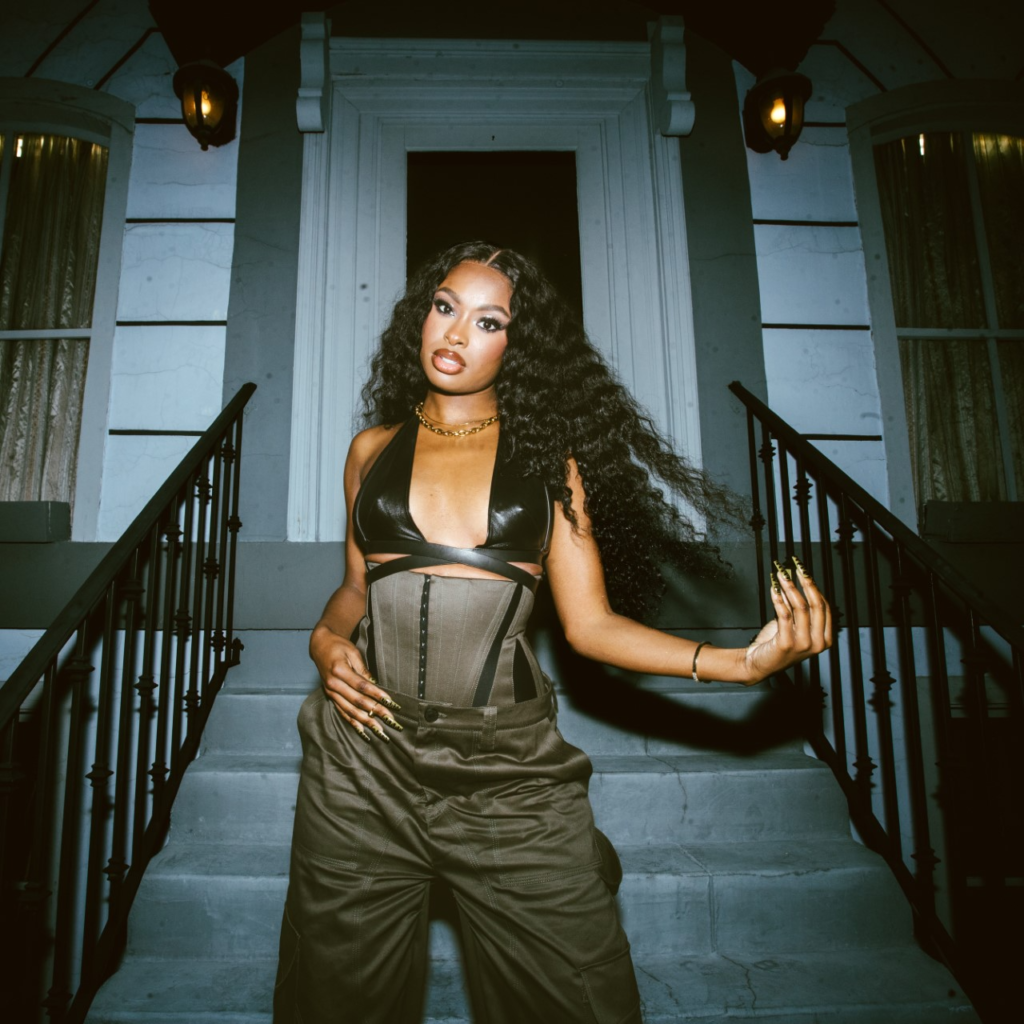 In May, Jones released the official video for "Double Back," the latest single from her project What I Didn't Tell You (Deluxe).
Jones is presently performing nationwide on her headlining What I Didn't Tell You Tour. Afterward, she is set to perform at the inaugural Honeyland Festival in November.
The two-day event will be held on Saturday, Nov. 11 and Sunday, Nov. 12, at Crown Festival Park in Sugar Land, Texas. For more information, click here.
Listen to Brent Faiyaz's new song "Moment of Your Life" featuring Coco Jones below.