Grammy-winning singer SZA makes it clear that she has enough to share in the video for "Snooze," directed by Bradley J. Calder.
From the onset of the video, SZA is shown on bizarre and random dates with famous suitors like Justin Bieber and Woody McClain (Power Book II: Ghost, The Bobby Brown Story). She even lies on the lawn while Benny Blanco eats french fries off her backside.
A dance scene, oozing with seduction, is a staple in any SZA video. She brings a stimulating energy to this video, causing a half-built AI robot to beckon her for a closer look.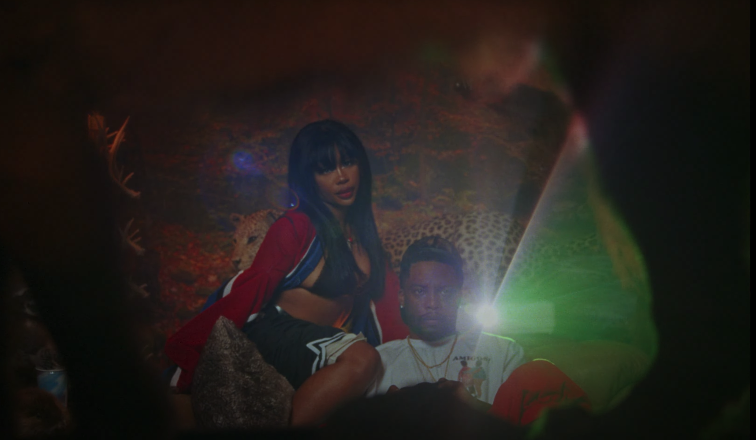 "Snooze" is SZA's latest focus track from her hit album, SOS, released in December 2022. The languorous tune recently entered the Billboard Hot 100 chart at No. 10, marking SZA's eighth top 10 hit. It's No. 12 at the time of publication.
Elsewhere, "Snooze" scooted to No. 6 on the Pop Airplay chart this week. It spent nine weeks atop the R&B/Hip-Hop chart and previously ranked high on other Billboard airplay charts, such as Rhythmic Airplay.
Urban radio had "Snooze" in heavy rotation, crowning it the No. 1 song in June. It marked her fourth leader on that radio format.
View this post on Instagram
The accolades don't stop there. Early this month, "Snooze" was upped to 2x multi-platinum by the RIAA for more than two million equivalent units sold.
In a December 2022 interview with Rated R&B, Leon Thomas, who recently released his debut album (Electric Dusk), shared how he got involved with "Snooze."
"Me and my production partner Khris [Riddick-Tynes] were super nervous. SZA popped through, and she was so nice. I had met her before, but this was a great reintroduction to her new world of music," Thomas stated.
"I'm glad that I was able to collaborate with such strong creators. We also worked with this kid name BLK out of Scotland. He sent some parts in. The whole thing came together really fast. She wrote ["Snooze"] in an hour. We weren't sure if she was going to use it, so it's a super blessing."
Thomas recently caught up with Rated R&B to discuss how he's processing the success of "Snooze."
"I'm big on gratitude. I try to wake up grateful regardless of if there's a No. 1 hit or not. But to be completely frank, I've been really happy about it. It's something that makes me smile every time I see new goals that that song has reached," Thomas shared.
He continued, "SZA is an amazing person and a phenomenal artist. She's always been somebody on my bucket list to work with. To have a song with her, period, was an amazing thing. To see it get flowers and a successful response was like a dream come true."
Another successful hit from SOS, "Kill Bill," received six nods at the 2023 edition of the MTV Video Music Awards. It reached the top of the Billboard Hot 100, marking her first chart-topper on the popular singles chart. It also led urban radio in the spring.
SZA will begin her SOS Tour's second U.S. leg on Sept. 20 in Miami, Florida, and end on Oct 29 in Phoenix. Tickets are available now. For more information, visit her official website.
Watch SZA's video for "Snooze" below.