Tamela Mann has the warmth and sweetness of a golden-crusted apple pie and a decorated career worth crowning her a living gospel legend. "I'm going to try and live up to every bit of it," says a humble and appreciative Mann at the close of a phone conversation with Rated R&B. She is most deserving of this title, having spread potent gospel messages of love and encouragement as early as the '90s under the Kirk Franklin & the Family stage name before branching out into solo territory.
Mann's distinctively powerful voice, which has spun off seven hit gospel singles, won her a Grammy, and kept her as a mainstay in countless Tyler Perry projects, isn't the only anointed quality that keeps her at the fore these days. Another is her gorgeous new outlook on health and wellness, which shines through her recent internet-shattering photos. But, most surprisingly, with the outpouring of fully deserved online praise, it's hard to believe that she isn't a fan of the camera. "I hate taking pictures," Mann says with a laugh behind it.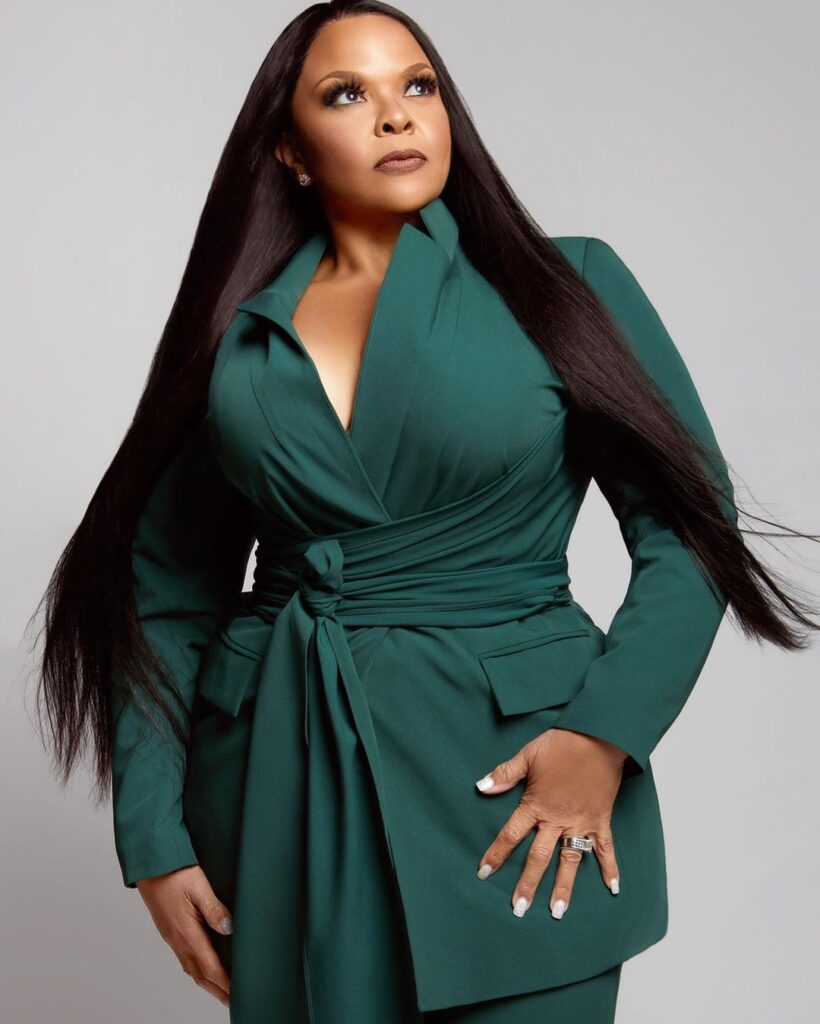 She credits the stunning outcome of the portraits to celebrity stylist J. Bolin and her Tillymann team, describing it as the first time she had fun on a photo shoot. It was a moment to step out of her own way, and seek help from others, ultimately contributing to her social media domination.
"Usually, my hands are in it so much. I'm doing it all on my own," she says. "I had some say, so I just didn't let them totally do it. I did have a hand in choosing what I was going to wear, helping pull the fabrics and stuff. [But] this time, I had a lot of help, and it made a difference. It made it funnier and more relaxing for me. I thank everybody for the love."
Mann doesn't choose to brood over the photo spread any longer. Not because she isn't honored by the genuine support of her fans. "It makes me feel good," she says. It's because she has a different calling for this call and for her life. "I'm out here to bring hope and inspiration to somebody else. It's not about me," she adds.
As of right now, it's all about her new album Overcomer, which is out now. Executive produced by Tamela and her husband David Mann, the 12-track LP chronicles the last five years of hurdles the self-termed universal artist had to get past, from double knee replacement to weight loss to menopause. "To me, it's a blessing, and it really makes me cry when I just think about all those things. It took me for a loop, but I know with my faith, I can overcome. With God, I can overcome and conquer these things," she testifies.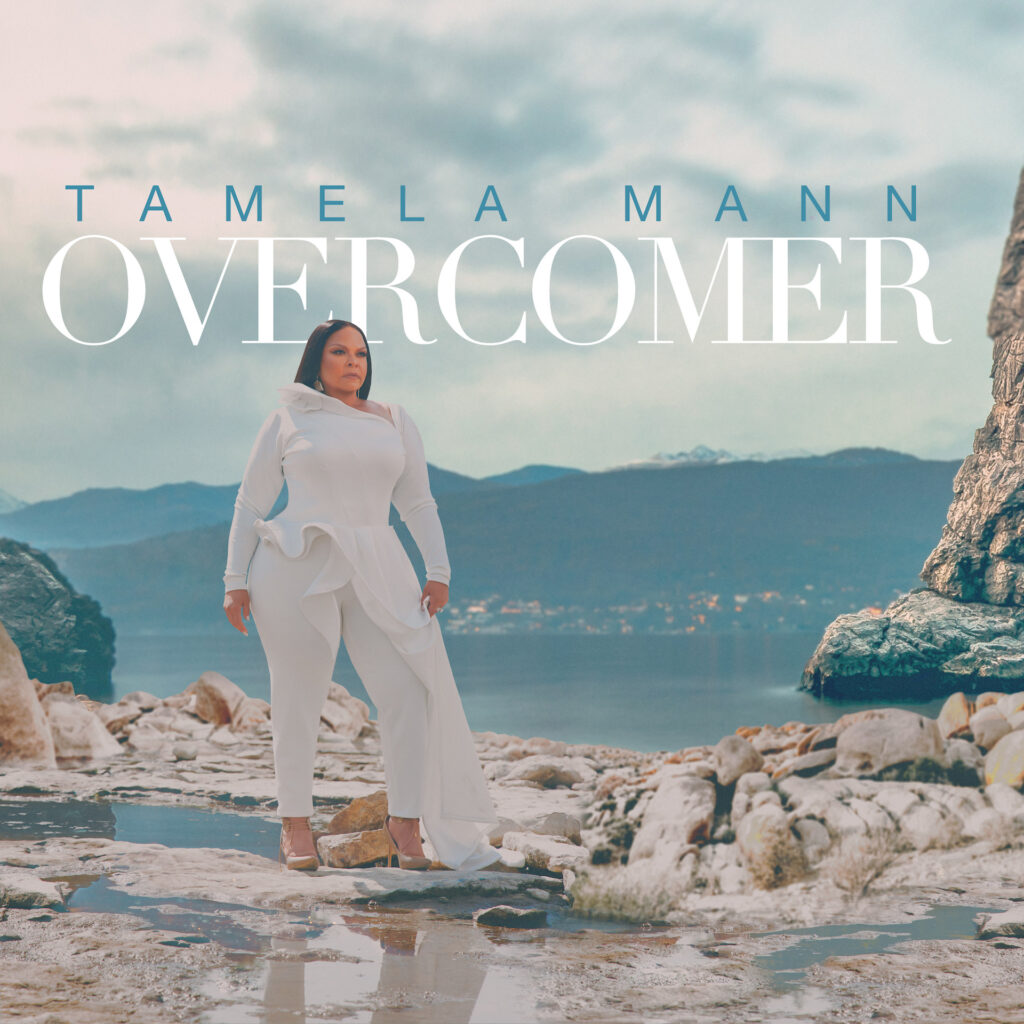 Mann started work on Overcomer in late 2019, and had close to five songs completed before the recording process was halted due to the pandemic. "We had to pump the brakes because I had looked to release the album between April and May of 2020, and all that changed," she says. This change was beneficial in the long term, citing, "It gave me a little bit more time to just dig inside of myself." She continues, "I co-wrote the majority of the songs on the album. I'm proud of it because it makes me feel connected. I'm more connected to this project than I ever have before."
Several former studio associates, including Kirk Franklin, Travis Greene, Shaune Martin, and Stanley Green, are on board for Overcomer. Wyclef Jean, The Fellas, Todd Dulaney, Phillip Bryant, and many more place their unique touch on the terrifically balanced album. One of those standouts is "Help Me," a spiritual outcry where Mann seeks for God to hearten her in all aspects of her life.
Asked about the inspiration of the lyrics, Mann says, "I was talking to Phil Bryant, and I told him, 'I realized I really need some help with this weight issue. I can't do this on my own. I need some people around me walking this thing with me and doing it with me.' Sometimes when you work in a group, in a team, you can inspire each other and hold each other accountable."
In our interview with Mann, the Grammy winner talks more about her new album, why she considers herself a universal artist, trusting Kirk Franklin and more.
How did you map out what guiding themes you wanted to cover in making Overcomer, considering you took a more prominent position as a songwriter?
The word that I took for my weight journey was completion. I looked up completion, and it had finished in it. Then I went to church and heard a message preached at the end of 2019 [about] focused on finish. I just kept dwelling on those things. I started this album out with "Finish Work," and I ended the album with "Finished" because a lot of times we begin things [and] we don't complete — especially with weight. A lot of us start a diet, and we are on it for a month or two [and] we dropped it. I'm constantly saying to myself every day, looking in the mirror, "Tamela, you gotta stay focused. You gotta finish. You gotta complete, you gotta conquer." Another song we wrote on the album is called "Source." [It's] like, "Lord, you're my source. I need you to help me make better decisions, do the right thing." It helped lead me into what to write about on this album and what to share and be very transparent.
Speaking of songwriting on this album, what was the greatest challenge in stepping more into this role?
What I took from this album this time and this time period is that my words make sense. I have been so afraid to step out, come out of fear and remember that I'm singing about my faith and the great I am. I'm singing that He is the superhero for us. It helped me overcome a lot of fear because I didn't think my words could make sense. I've learned not to walk in fear, and it's okay to be transparent. It's okay to let people know that you need some help. I know where my help comes from. It comes from God, [but] I know that sometimes it's okay to ask for some earthly help. I want to encourage people that grace, mercy and love are still in the world. If we come together and stand together as one, we can overcome, and we can conquer.
It's one thing to overcome hurdles in your life, but it's another thing not to have setbacks regarding those particular challenges. What do you think is the key to developing resilience?
I'm working through overcoming because it's a day-by-day thing. If you think about your own life to do right, sometimes, it's almost like it's easier to lie or it's easier to give the half part of the story or pick up that wrong and just go ahead and eat that candy bar and say, "Oh, well, I'm going to do it today." I realized I can't do that to myself. I can't keep doing it every day, day after day. Now every day is not a peachy day. It is not the best choice of food or anything, honestly. We just have to decide day by day. I'm striving to do better. I'm striving to overcome. I'm striving to conquer. Through all of that, I go to the source like, "Lord, I need your help today. I need your help. I know you as my healer. I need to be healed. I want to be healed from anything that's going to hinder me from being better."
How would you categorize your music these days: as more inspirational or traditional gospel? Do you see a difference between the two forms of ministry?
There's not a difference in the ministry. I would say I'm a universal artist who can give you a little of everything. I give the sounds of some traditional, then I give the sounds of contemporary. I'm lyric-driven. I try not to put myself in the box because people were putting me in a box for so long that all I could do was be the wailer. You go up there, you hold a note and be with the note, but I have more in me than just that. That's why I feel like the music is more universal, where it can go traditional and it can go contemporary. I've tried a little pop to a degree. My lyrics are not popish, but the sounds are. So, we just try to give different sounds to keep the interest.
"Hello God" featuring Wyclef Jean and Kirk Franklin experiments with a Caribbean and reggae sound. What was your connection to these particular sonics before this song?
We did one years ago when I was singing with Kirk Franklin & The Family. When we would go to the island, the people were so excited to hear their sound of music. I told Kirk [when I] was working on another song, "I really want to do a Caribbean song." He was like, "Really?" It's so funny how I put it in the air. He called me back and said, "Tam, I think I got a Caribbean song for you." I was like, "What?" He said, "I was with Wyclef Jean, and he played me part of this chant of this song. I think it's perfect for you." It was saying, "Hello God." He called us and connected my husband and Wyclef on the phone because it was in the middle of the pandemic when we did this [song]. He did his part at home and we did ours here because me and Kirk are in the same city of Texas. Kirk did a demo for me. At first, I was like, "I don't know if I can do this." It was so different for me, the sound and the cadence. But it's so much fun. It's a feel-good song. I think it's going to bring a lot of joy to a lot of people and just make us a little bit more grateful just for waking up.
In working with Kirk Franklin for so many years, how much does his creative input mean to you?
It means the world to me. I trust him. We've been working together since we were teenagers. We've just grown together, and we've seen each other's careers take off. We're very connected. We [recently] did another song entitled "Superhero's Prayer." I was like, "I don't know Kirk, [but] if that's what God gave you, we're going to do it." We're going to give it to the people because it connects to what we're dealing with in the world right now. I hope and pray that everyone is blessed by it. I'm going to be bold enough to say, I think me and him working together is better than anybody else. I'm going to put it out there.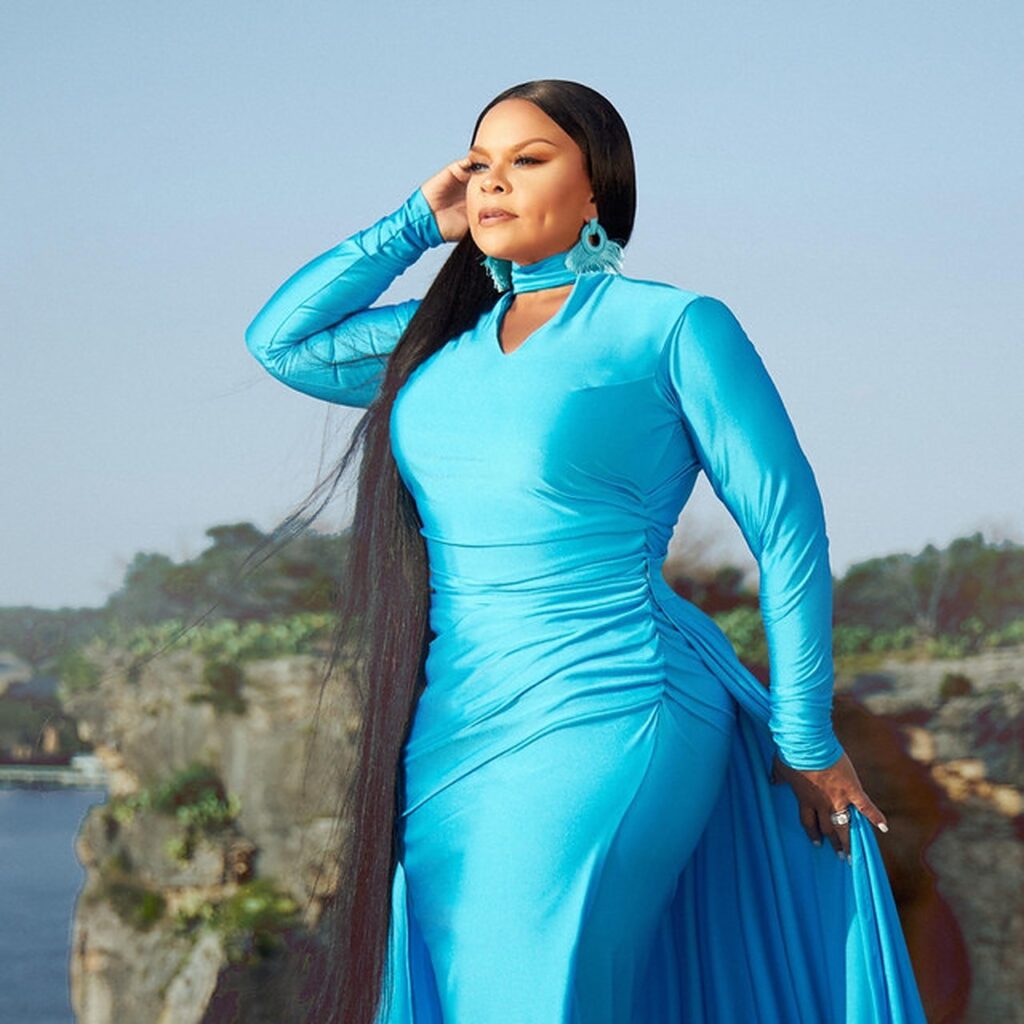 Growing up in a Black religious household, we're often told that repurposing sacred things for secular use is not allowed. With blending contemporary sounds with your form of worship, how do you think you're breaking down barriers between the two?
I want to show versatility. I want the sound to be universal because you have people and things [that] change. I want to become all things to all men so I can win some. That's why, to me, the most important part about songwriting is what [is] the message of the song. I'm more about the message than the sound. I'm not driven by the sound first. I'm driven by what it's saying and what message I can give to somebody to help them along the way, through whatever situation they're in at that time.
You remain a working actress, with much of your credits dedicated to Tyler Perry productions. With all the Madea plays you've starred in, what's been your favorite thus far?
That's a hard one. I think, for me, I Can Do Bad All by Myself, which was the actual very first one. The reason I say that is because it was so raw. That was Madea's first appearance, Brown's first appearance. I really didn't do nothing, so it's not really about me. To see them two together was so funny to me. I know I'm supposed to be in character, and a lot of times, I've messed up a whole bunch of scenes because I laugh. I enjoyed the very first one the most.
Circling back to Overcomer, what do you hope your listeners will take away from it?
I hope that it brings hope and healing to the land. That's my desire. [Also], that love and mercy is still here on the earth, and it's not over if we all come together. We can conquer it all.
Listen to Tamela Mann's new album Overcomer below.