Chris Brown has finally released an official video for his 2019 track "Under the Influence."
Directed by Child., the video finds Brown in a warehouse surrounded by women dancers. Each dancer shows off their slick and proactive moves, which entices Brown to join in. He doesn't perform much choreography, though, as he is too enthralled by the women and prefers to keep the focus on them.
"Under the Influence" is lifted from Brown's 2019 album, Indigo (Extended), a deluxe edition of his gold-selling album, Indigo.
Brown has seen a significant boost in streaming activity for "Under the Influence" in recent months, which was the catalyst behind filming an official visual.
At the time of publication, "Under the Influence" is No. 23 on the Billboard Hot 100 chart. The certified platinum song made its debut on the coveted chart during the week of Sept. 24, 2022, at No. 36.
It marked Brown's 113th career entry on the Hot 100. He joins Drake, Lil Wayne, Taylor Swift, Kanye West, Nicki Minaj and a few others with the most entries on the Hot 100 of all time.
Artists with the most entries on the #Hot100:

278, @Drake
207, @gleeofficial
183, @LilTunechi
168, @taylorswift13
152, @1future
141, @kanyewest
125, @NICKIMINAJ
113, @chrisbrown
111, @lilbaby4PF
109, @ElvisPresley
105, Jay-Z
104, @justinbieber
96, YoungBoy Never Broke Again

— billboard charts (@billboardcharts) October 19, 2022
"Under the Influence" first reached No. 1 on Apple Music's Top 100: Global chart in mid-September. Brown went to Instagram to express his gratitude.
"I REALLY REALLY APPRECIATE and LOVE YALL..❤️❤️❤️❤️❤️🙏🏽. #1 This is crazy to me… imagine the songs that were overlooked.. thank you team breezy. GEMS 🙏🏽❤️. Hope you guys are going back and re-listening to see what y'all may have missed. 🥰 R&B AINT DEAD..just allow it to blossom," he wrote in a caption.
On Spotify, "Under the Influence" has more than 348 million streams.
Circling back to Indigo, the album debuted at No. 1 on the Billboard 200 chart. It was certified gold within two months of its July 2019 release. The album includes Brown's Grammy-nominated hit "No Guidance" featuring Drake.
Indigo (Extended) was released in October 2019 and included ten additional tracks with features from Davido, DaniLeigh, Rich The Kid and Sage The Gemini.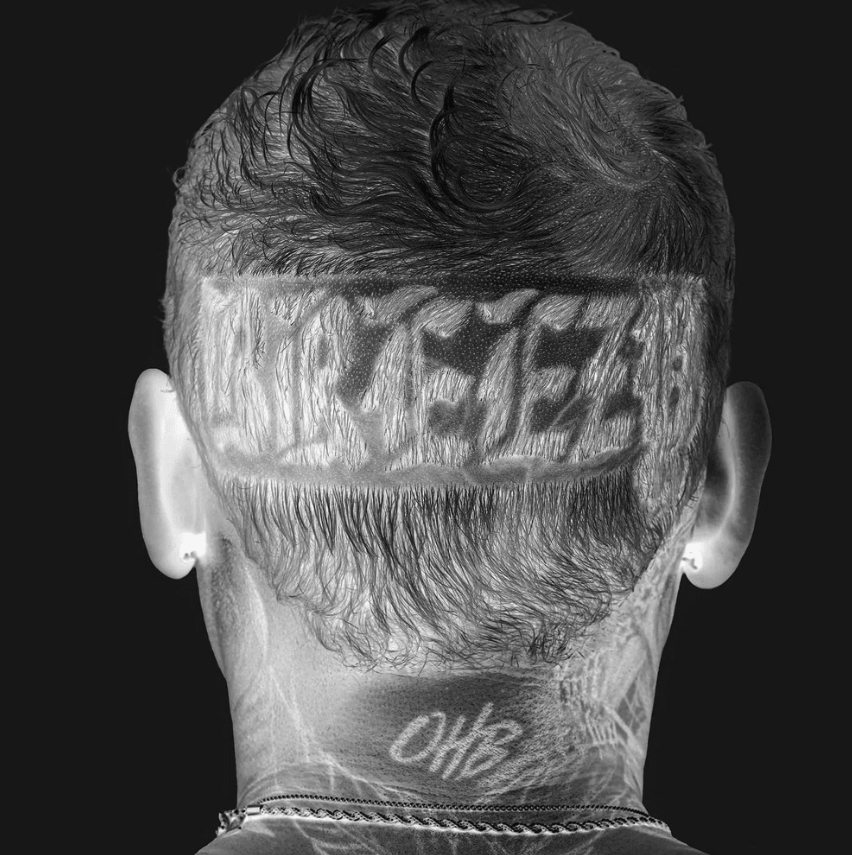 Davido — who co-wrote "Under the Influence" with Brown, Tiffany McKie and Kiddmoninant — appears on "Lower Body." Davido is also featured on the deluxe edition of Brown's latest album, Breezy. The deluxe edition, which arrived in July, includes all 24 tracks from Breezy, plus nine bonus tracks.
Released on June 24, Breezy debuted at No. 4 on the Billboard 200 chart. Five songs from the album debuted on the Hot 100, including:
"Call Me Every Day" feat. Wizkid, No. 76
"Psychic" feat. Jack Harlow, No. 78
"WE (Warm Embrace)," No. 79
"Addicted" feat. Lil Baby, No. 92
"Possessive" feat. Lil Wayne and Bleu, No. 98
Watch Chris Brown's "Under the Influence" video below.