The word 'classic' means something of lasting worth or with a timeless quality.  In the last 20 years, there have been several R&B artists who have created outstanding R&B albums with timeless music. From Donell Jones to Brandy and Mary J. Blige to R.Kelly, these artists have albums that stand in a class of their own and as music lovers, we should have at least one if not all of them in our collection.
Here are 20 R&B albums of the last 20 years music admirers should have near their sound system.
Joe – All That I Am (1997)
Though his debut album received a lukewarm response, Joe's follow-up All That I Am proved his staying power. The crooner took the term grown folks music to new ground, satisfying the lonely hearts of women with the charming "All The Things (Your Man Won't Do)" while schooling men on how to put aside their bachelor ways on "Don't Wanna Be A Player." Joe's storytelling made All That I Am a relationship self-help guide for making a true love last forever.
Stream: Apple Music / Spotify
---
Jill Scott – Who is Jill Scott? Words and Sounds Vol. 1 (2000)
With a dash of jazz, a pinch of hip-hop, and a couple of splashes of R&B and poetry, Jill Scott combined all the perfect ingredients for an incredible debut album. The Philly native's spoken word elevated the meaning behind potent lyrics like "You better back down before you get smacked down, you better chill" on "Gettin' In the Way." The stellar live instrumentation and seamless transition between selections makes Scott's debut outing a solid listen.
Stream: Apple Music / Spotify
---
Alicia Keys – Song in A Minor (2001)
Before she was the Girl on Fire, Alicia Keys was the around-the-way girl, rocking braids with her hands near the keys of a piano. While she was once compared to the likes of Stevie Wonder and Lauryn Hill for her supreme musicianship, Keys quickly created a niche for herself in the pop culture realm. Coupled by a classical piano and charged with the undertones of traditional soul and neo-soul, Song In A Minor will forever be a breath of fresh air needed in the ever-changing field of R&B.
Stream: Apple Music / Spotify
---
Donell Jones – Where I Wanna Be (1999)
Donell Jones' sophomore album is truly a masterpiece that is greatly appreciated by true R&B music enthusiasts. Where I Wanna Be is a perfect blend of crafty melodic tunes like the Left Eye-assisted "U Know What's Up" and the powerful ballad "Think About It (Don't Call My Crib)." "Not to be on myself like that but the Where I Wanna Be album was really one of those albums that you could play from beginning to end," said Jones to Rated R&B. He isn't lying either.
Stream: Apple Music / Spotify
---
Keyshia Cole – Just Like You (2007)
Revisiting the emotion-laden narrative of Mary J. Blige's 1994 classic My Life, Keyshia Cole's sophomore album evokes many of those gut-wrenching feelings. The Oakland diva steers fans through the love stick avenues of heartbreak with her raw vocal prowess on standouts like the dramatic "Fallin Out" and memory-heavy hit "I Remember." Arguably her best work to date, Just Like You remains the road map for those on a longing journey of true love.
Stream: Apple Music / Spotify
---
R.Kelly – 12 Play (1993)
If any artist breaks the rules, it's R. Kelly. The Chicago hitmaker broke down the barrier of explicit lovemaking on his debut offering 12 Play. As the first album in a trilogy, R. Kelly left no surface of the bedroom untouched as he kept horned-up pleasure at the focal point. He reinvented the melodies wheel for slow jams, upping the ante with overtly sexual lyrics like "I don't see nothing wrong with a little bump and grind." Undoubtedly, 12 Play waved the flag for other R&B artists, particular his male counterparts, to be unfiltered and unapologetic in their recordings. 
Stream: Apple Music / Spotify
---
Mary J.Blige – What's the 411? (1992)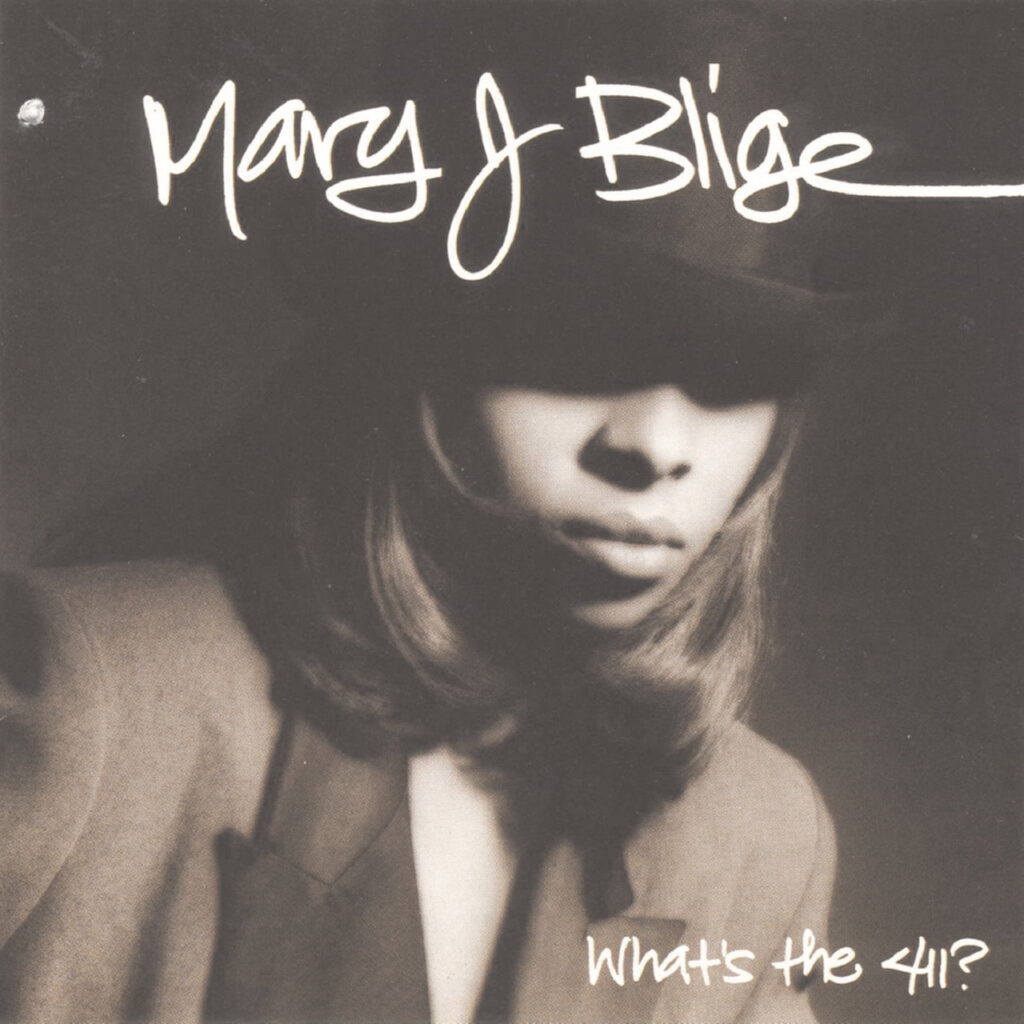 Fresh off the block and ready to sing, Blige ceased her moment to be an unforgettable name in music with her critically acclaimed debut album, What's the 411?. The Puff Daddy-navigated set heard MJB mirroring the sounds of her soul diva idols Anita Baker, Chaka Khan and Aretha Franklin while embedding her fly-girl attitude and hip-hop roots into all 10 heart-heavy songs. Easily, What's the 411? is one of the most important records in pop culture and sourced a genre of music for years to come.
Stream: Apple Music / Spotify
---
Floetry – Floetic (2002)
Floetry, the UK duo comprised of Marsha Ambrosius and Natalie Stewart, caught the attention of the music industry in 2002 with their critically-acclaimed debut album Floetic. Uniting the authentic sounds of D'Angelo and Lauryn Hill, this impressive collection blends calming lines of life and love against the plushy vocals of Ambrosius and hip-hop flows of Stewart. Between the sexually rousing "Say Yes" and the breezy tune "Butterflies," Floetic stands out as one of the must-hear debuts of the '00s.
Stream: Apple Music / Spotify
---
Musiq Soulchild – Luvanmusiq (2007)
After releasing three satisfying albums, Musiq Soulchild remains setting his own agenda on Luvanmusiq. In a more vulnerable state of mind, the soulster steps forward with the neo-soul movement and bears his heart on cuts like "teachme" and "betterman." Soulchild pairs his chilled voice with a retro vibe on "b.u.d.d.y." Overall, Luvanmusiq is an album you want to blast through your speakers.
Stream: Apple Music / Spotify
---
Brandy – Never Say Never (1998)
On her game-changing second album, Brandy continues to impress as a fresh R&B talent who is fearless in her ascension to the 'top of the world.' Setting herself apart from her teen counterparts, Never Say Never is greatly focused on fine-tuning the mature quality in both Brandy's well-layered vocals and lyrical formula. Fueled with tales of promising romance on the Diane Warren-penned "Have You Ever" and the beautifully sung "Almost Doesn't Count" to love drama on the Grammy-winning duet "The Boy is Mine" featuring Monica, this pleasing follow-up is easily recognized as a career high for the young B-Rocka.
Stream: Apple Music / Spotify
---
Usher – Confessions (2004)
After his alleged breakup with TLC's Chilli, Usher did what any great R&B artist does; he unloaded his Confessions in the booth and delivered an award-sweeping masterpiece. Running high off transparency, the superstar surrounded his distinctive voice with trendy and stylistic R&B elements like the crunk mega-hit "Yeah" and the smashing "Bad Girl." Even though this cult-classic opens the closet to Usher's many skeletons, it further cemented his place as one of the leading voices in contemporary R&B.
Stream: Apple Music / Spotify
---
Lauryn Hill – The Miseducation to Lauryn Hill (1998)
From tackling the issues of her life (pregnancy, The Fugees) to the great concerns of the world, Lauryn Hill molded all those elements into what is known as The Miseducation of Lauryn Hill. This groundbreaking album invites listeners on a spiritual journey of life's highs and lows and love while helping them find the inner peace within. Musically, this LP also exhibits Hill's multifaceted talent as a lyricist to a bluesy singer. Lyrically, The Miseducation is an insightful release that one must sit and digest before it's teachings can truly help them overcome their own plights.
Stream: Apple Music / Spotify
---
India.Arie – Acoustic Soul (2001)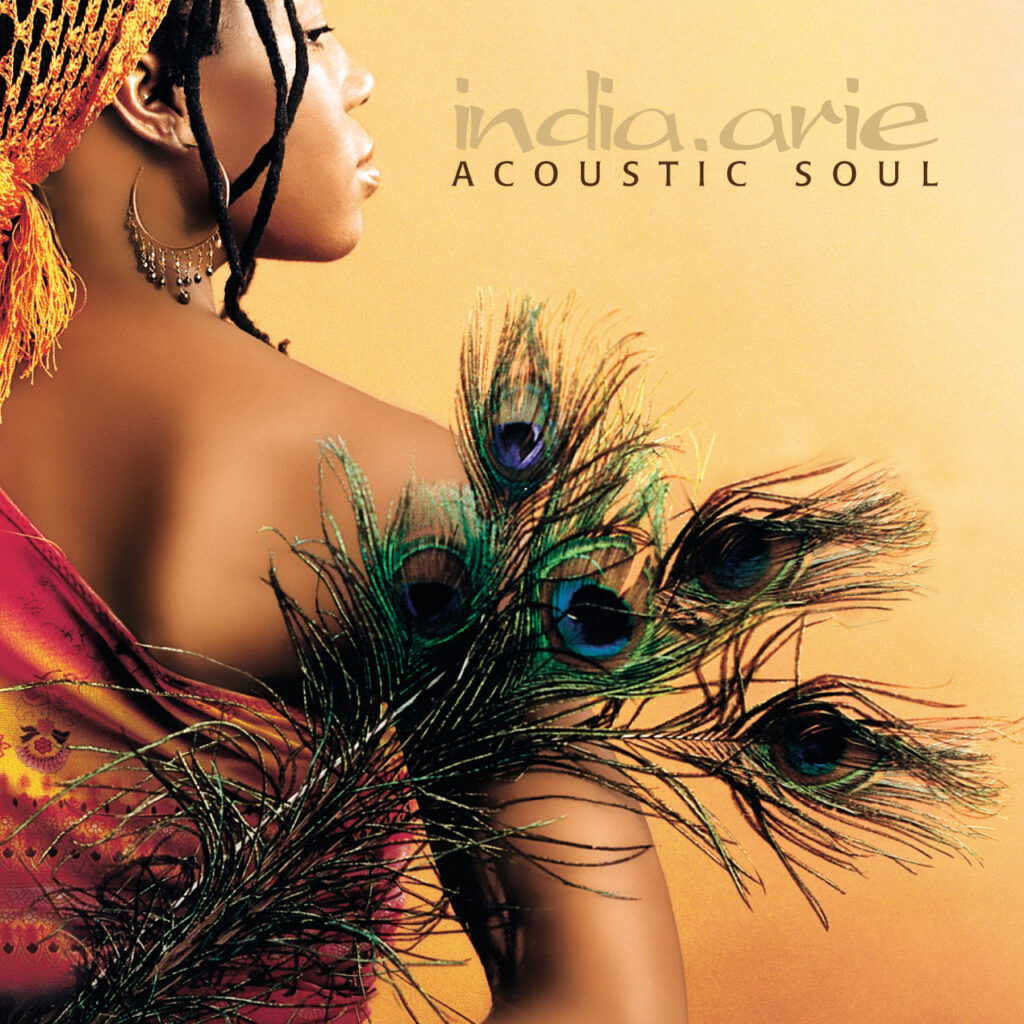 It was only a matter of time before another formidable woman in music would emerge and advance the R&B sub-genre to higher heights. India.Arie's breakout debut Acoustic Soul takes the award, unleashing her raw talent on songs mostly fronted by an acoustic guitar and simplistic arrangements of drum and strings. This essential album boasts uplifting tunes that tributes self-love ("Video"), vulnerability ("Ready For Love"), and supernatural peace ("Beautiful').
Stream: Apple Music / Spotify
---
Toni Braxton – Secrets (1996)
After reaching multi-platinum success with her self-titled debut, Toni Braxton returned with the stellar outing Secrets. Aside from her hit ballad "Un-break My Heart," the smoky-voiced singer's second album included other satisfying cuts like the soothing "Let It Flow" and the hypnotizingly sexy "You're Makin' Me High." With her frequent collaborator Babyface onboard to pen many of the records on Secrets, fans were instantly reminded of the signature sultry sound that they grew to love from Braxton and her previous hits "Breathe Again" and "Another Sad Love Song."
Stream: Apple Music / Spotify
---
D'Angelo – Voodoo (2000)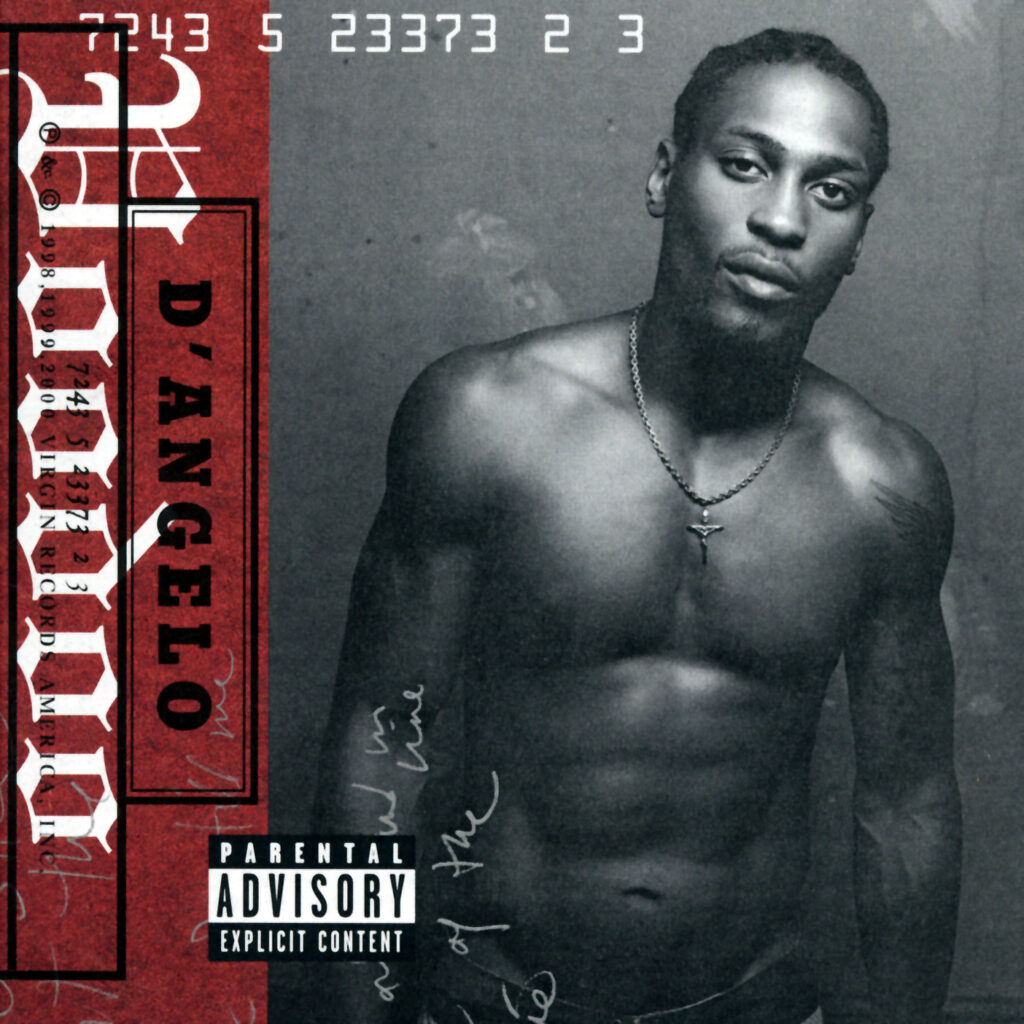 As a new wave of neo-soul artists (Maxwell, Musiq Soulchild) began to emerge, D-Angelo, the frontman of the R&B subgenre, knew he had to come out guns blazing with his sophomore album – and he did. Passionately rejuvenating the contemporary R&B soundscape that he once called a "joke" with rattling topics of spirituality, sexuality, growth, and becoming a father, the soulster struck a chord with fans and critics on Voodoo. 
Stream: Apple Music / Spotify
---
Mariah Carey – The Emancipation of Mimi (2005)
Word of caution: Never count out one of the best-selling female artists of all-time. 
The Emancipation of Mimi set the bar for comeback albums. Mariah Carey's songwriting is tighter than ever. Take the club banger "It's Like That" and the tongue-in-cheek "Get Your Number" for instance. Her signature ballad "We Belong Together" is a league of its own, exhibiting the strength of her five-octave range. This contemporary set is an easy listen, becoming another exceptional addition to her elite music resume.
Stream: Apple Music / Spotify
---
Brian McKnight – Anytime (1997)
Two years after releasing I Remember You, Brian McKnight once again had the R&B world at his mercy with his follow-up Anytime. Exploring the infinite wonders of hip-hop on his third album with selections like "You Should Be Mind" and "Jam Knock," McKnight took a chance to be slightly different without compromising his respected artistry.The title track is undisputedly the LP's standout. Highlights like "Could" and "I Belong to You" make Anytime an enjoyable listen.
Stream: Apple Music / Spotify
---
Maxwell – Urban Hang Suite (1996)
Leave it to a 23-year-old Brooklynite to give R&B a refreshing change of scenery on his classic debut effort. Served as a concept album that explores romanticism in its highest regard, Maxwell flaunts his esteem for his soul forefathers (Marvin Gaye, Al Green) on highlights like the smoothing "Whenever Wherever Whatever" and the groovy "Reunion." This breezy collection of fresh love tunes gives respected nuances of the hallmark '70s soul and funk era without sounding dated. Urban Hang Suite is undoubtedly an album that R&B enthusiasts should have in their record bins.  
Stream: Apple Music / Spotify
---
Erykah Badu – Baduizm (1997)
Standing boldly in a class of its own, Baduizm is the award-winning debut by the frontwoman of neo-soul.  What sets this masterpiece apart from other acclaimed first albums of that time were the fine components of jazz, poetry, and soul. On Baduizm, Badu's unique voice evokes serious depth while the lyric content she renders may go over the head of many on the first listen. But surely, after an unexpected spin, you will capture the beautiful underlying messages weaved throughout each thoughtful record.
Stream: Apple Music / Spotify
---
Carl Thomas – Emotional (2000)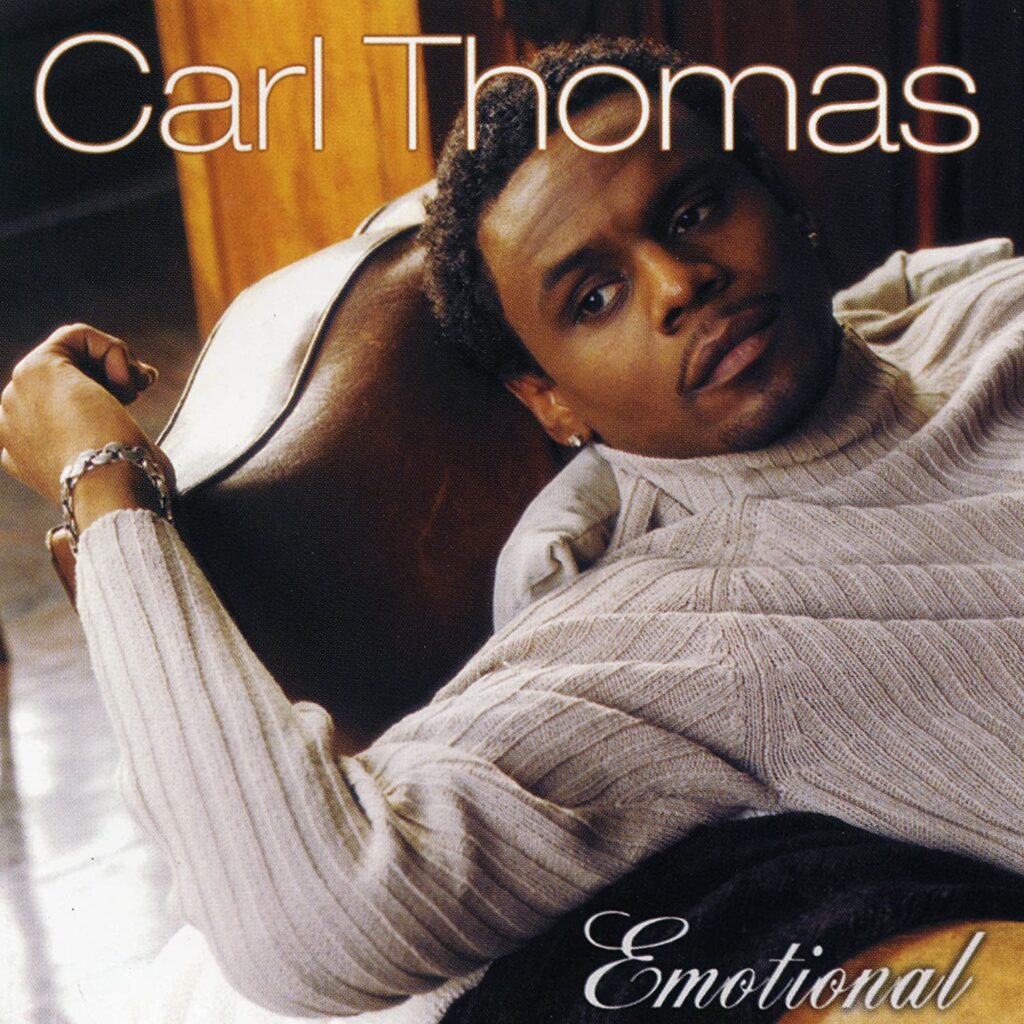 The title says it all. Carl Thomas laid it all on the line on his debut album Emotional. Unafraid to hold back his inner feelings, the crooner evoked vulnerability on every standout such as "I Wish" and "You Ain't Right." Thomas brought back the feeling of true love on his acclaimed debut, evaluating the sound of traditional R&B to a higher degree. Still, there hasn't yet been an R&B album by a male artist to top Thomas' emotional-laden debut effort – and probably never will.
Stream: Apple Music / Spotify
Did we leave out any albums? Tell us in the comment section!