Ari Lennox didn't come to play as the musical guest on Wednesday night's episode of Jimmy Kimmel Live!
Big hair and an even bigger voice, the Washington, D.C., native performed her hit single "Pressure" with an all-female band in a flower garden setting.
Last month helped kick-start an already stellar year for Lennox. "Pressure," produced by Jermaine Dupri, Bryan-Michael Cox, and Elite, earned Lennox first-time number one success on the R&B charts.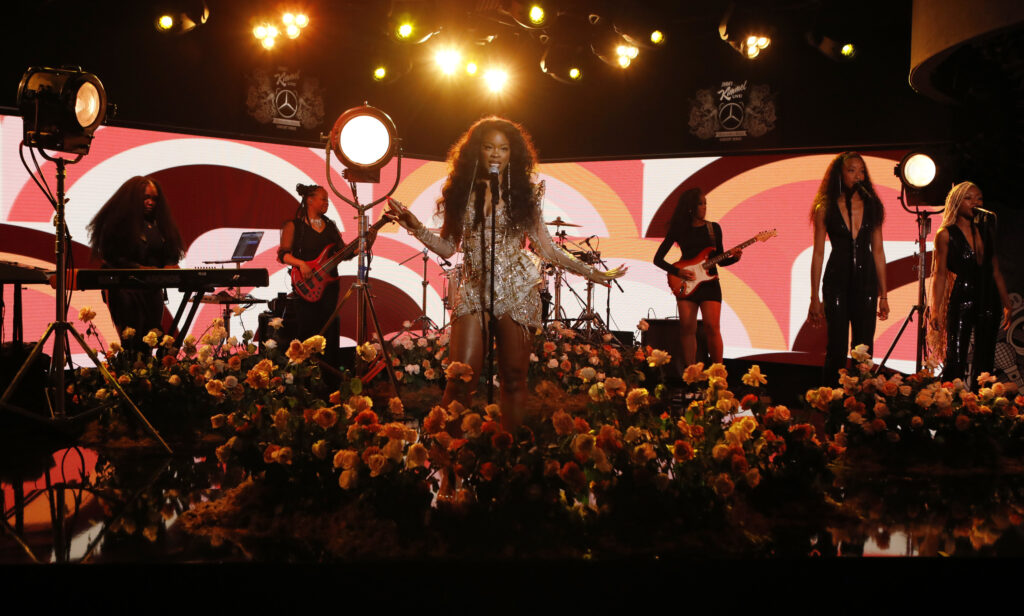 The accompanying album for this hot single, co-written by its producers, Johntá Austin and Jai'Len Josey, has yet to have a publicized title or release.
Lennox has hinted at a potential 10-track follow-up to 2019's critically acclaimed Shea Butter Baby.
Fans were able to hear a taste of the new album with a since-deleted snippet of a song called "Mean Mug."
In addition to her collaborators above, Lennox worked on new music with heavy-hitters such as Babyface and Missy Elliott.
In May, Lennox can be seen performing at the Broccoli City Festival. Summer Walker shares the co-headlining duties with Lennox at this two-day festival in Washington, D.C.
Watch Ari Lennox's performance of "Pressure" below.