The official trailer for Netflix's Lost Ollie, an upcoming four-part limited series, has emerged. Mary J. Blige voices Rosy, a fearless, hand-me-down teddy bear, in a live-action adaptation inspired by Ollie's Odyssey, a book written and illustrated by William Joyce.
Directed by Oscar winner Peter Ramsey, Lost Ollie follows a brave patchwork rabbit (voiced by Jonathan Groff) on an epic quest to reunite with his best friend, Billy (played by Kesler Talbot), a young boy whom he loves deeply. Rosy (voiced by Blige) and Zozo (voiced by Tim Blake Nelson), a wise clown doll, tag along for the great adventure.
Gina Rodriguez and Jake Johnson also co-star as Billy's parents in Lost Ollie. Netflix will release Lost Ollie on Aug. 24.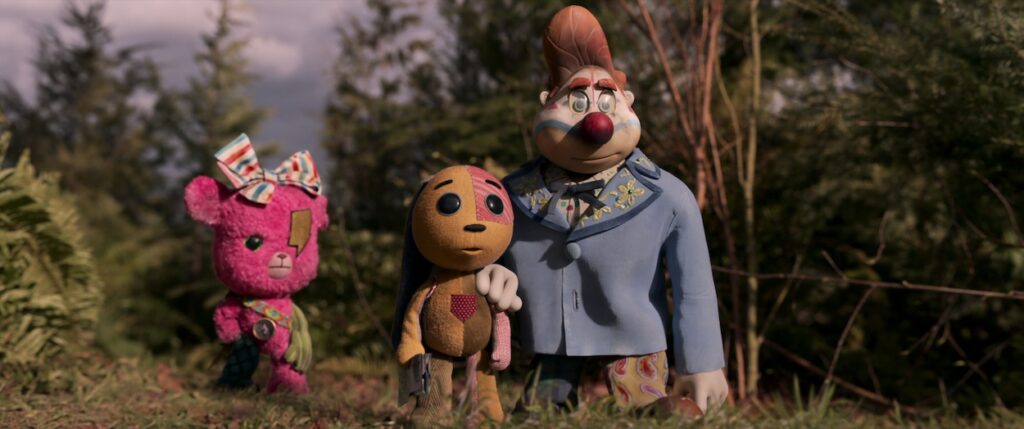 Blige is at home with Netflix, having secured a pair of historic 2018 Oscar nominations for her role in Mudbound. A year later, she returned to the subscription streaming platform to star as a time-traveling assassin in season one of Umbrella Academy.
Since then, Blige has remained in the spotlight, recently singing an hour set for Apple Music Live to celebrate the 30th anniversary of What's the 411? The concert was made into a live album exclusive to the music service. It features timeless songs and new music from her storied career, including material from her 2022 album Good Morning Gorgeous.
Her new album was released on Feb. 11 via her imprint Mary Jane Productions Inc./300 Entertainment. Good Morning Gorgeous features the chart-topping title track and its most recent top ten single, "Here With Me," featuring Anderson .Paak.
In September, Blige will embark on her headlining Good Morning Gorgeous Tour to support both the standard and deluxe versions of the album. Ella Mai and Queen Naija also are set to perform on select dates. Tickets are available.
Additionally, Blige sat down with friend and radio personality Angie Martinez to talk about a number of topics, including therapy, death and new music.
Watch the official trailer of Lost Ollie starring Mary J. Blige below.