Fresh on the heels of her exclusive Apple Music Live concert, Mary J. Blige has released a live album comprised of the setlist. It marks Blige's second live album, following 1998's The Tour, which Rated R&B placed on its list of favorite live albums in 2020.
Over an hour-long, Apple Music Live: Mary J. Blige features classic and new favorites from her legendary catalog, from "I Can Love You" to "Love Without the Heartbreak." Both songs were recently featured on Rated R&B's ranking of her 30 best songs.
Blige also incorporated the samples that have driven music from her elite discography while performing rare gems such as "Searching" (Share My World) and "Message In Our Message" (Love & Life). She also celebrated the 30th anniversary of her timeless debut album What's the 411? by delivering its title track with swag and aggression.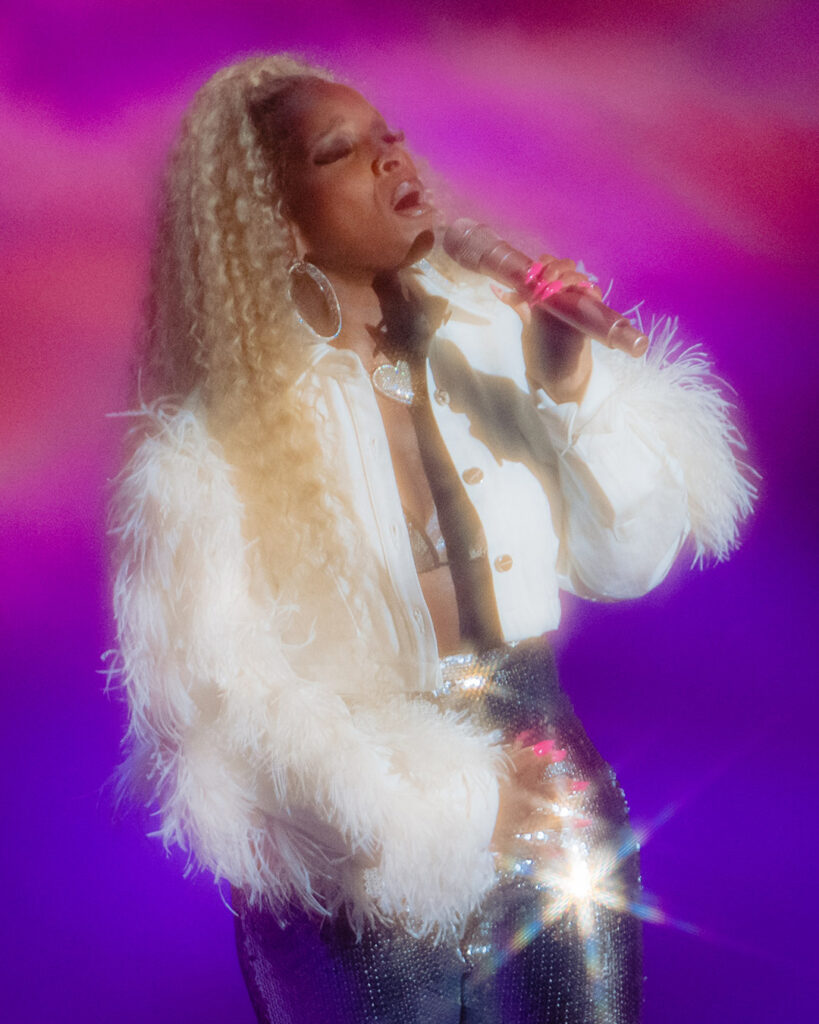 "I've been touring and doing shows for years now so I know what the fans want to hear from each album," Blige told Apple Music's Nadeska about choosing her set list. "So, you know…classics… you can't lose with that and of course, they love 'Good Morning Gorgeous' and they love the album. But if you do not incorporate those classics… it will not be good."
Before taking the United Palace stage in New York, Blige collected her 25th top ten single on Billboard's Adult R&B Airplay chart with "Here With Me" featuring Anderson .Paak. The accomplishment extended her record as the artist with the most top tens on this list.
The Bongo ByTheWay-produced duet also cracked the top ten at R&B radio. Blige previously had those airwaves on lock with the empowering title track of her 14th album Good Morning Gorgeous.
In September, Blige will support the star-studded album, which includes "Come See About Me" and "Rent Money," on her headlining Good Morning Gorgeous Tour. It begins on Sept. 17 in Greensboro, North Carolina. Joining Blige on the U.S. trek are Ella Mai and Queen Naija.
Stream Apple Music Live: Mary J. Blige below.