Robert Glasper Experiment has released a deluxe edition of their album Black Radio to commemorate its 10th anniversary.
The collective was formed by multi-instrumentalist, songwriter and producer Robert Glasper, saxophonist Casey Benjamin, bassist Derrick Hodge and percussionist Chris Dave.
Black Radio: 10th Anniversary Deluxe Edition includes the original album, plus three bonus tracks previously unreleased on vinyl and songs from their remix EP, Black Radio Recovered.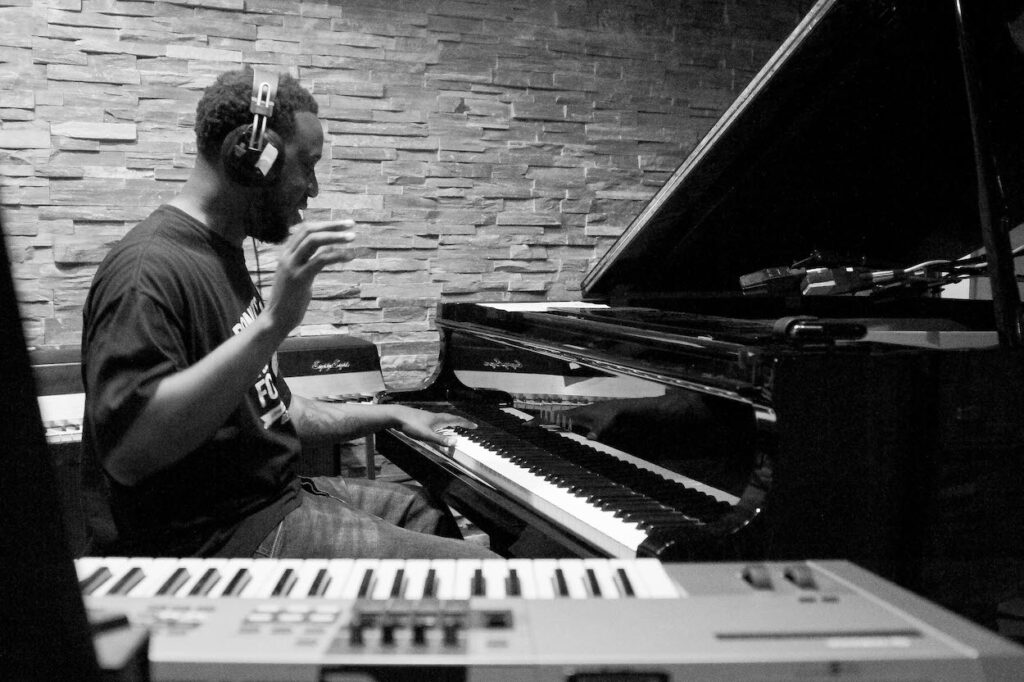 Guest appearances include Questlove and The Roots, Erykah Badu, Bilal, Lupe Fiasco, Solange, Lalah Hathaway, Ledisi, Musiq Soulchild and Meshell Ndegeocello, among others.
Black Radio: 10th Anniversary Deluxe Edition is available on vinyl and CD. Each vinyl and CD reissue has a booklet that consists of new liner notes and rare archival studio photos.
"Making the album grew out of a desire to put my life on wax. A black box of music that just tells the truth, tells the story. That's something you can't destroy: the truth. It's indestructible," said Glasper.
"How Black Radio 1 hit also says something. Like, it was needed. It was missing – and then we made that record and, boom, it was there, and it was a whole thing. And it's still evolving. Black Radio is basically the spinal cord of my work. It's at the center of what I do. It's who I am," Glasper concluded.
Black Radio was released Feb. 28, 2012, on Blue Note Records. It debuted at No. 1 on Billboard's Jazz Albums chart and No. 15 on the Billboard 200 chart. It won Best R&B Album at the 55th Grammy Awards.
Black Radio: 10th Anniversary Deluxe Edition is Glasper's third release this year.
He released Black Radio III in February and Black Radio III: Supreme Edition, an expanded version, in October.
Stream Robert Glasper Experiment's Black Radio: 10th Anniversary Deluxe Edition below.