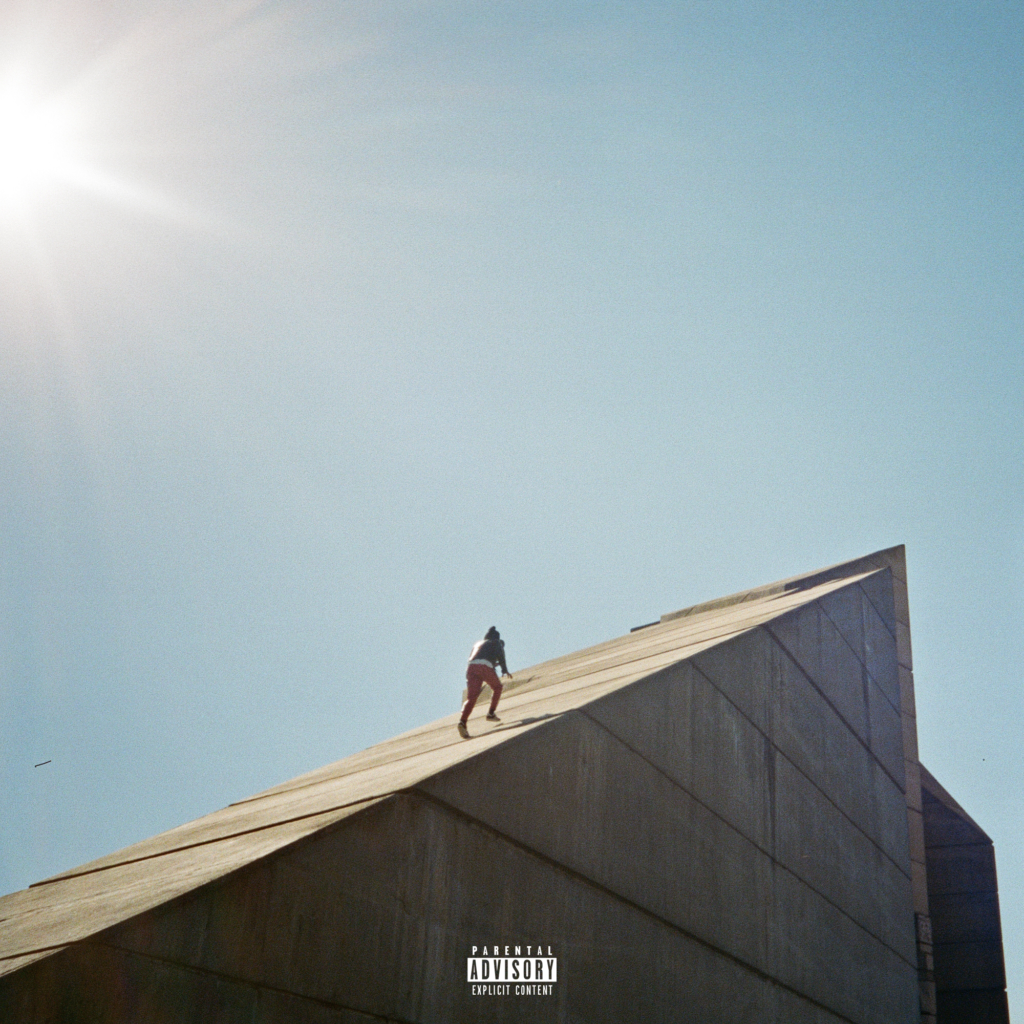 "Train up a child in the way he should go: and when he is old, he will not depart from it," reads Proverbs 22:6. For Daniel Caesar, this couldn't be more true.
A product of the black church, the Toronto-born R&B singer's debut album, Freudian, is very much rooted in gospel influences — from the piano driven sound to solid backing vocals from a full choir. While there is much celebration of love on this album, there are also songs of regret and sorrow, as if  Caesar is grappling with his own personal struggles with religion and theology as it relates to a past love. Perhaps, this is why he chose to name his album Freudian.
Austrian neurologist Sigmund Freud is considered as the father of psychoanalysis, which is a method for treating psychological disorders through intense dialogue between a psychoanalyst and their patient. This is the base model for modern therapy, which is exactly what this album feels like: a therapy session. Caesar pours his heart out over the course of ten tracks, re-living love's best moments in "Get You" and "Best Part," whilst revealing its darker ones on tracks like "Neu Roses (Transgressor's Song)." Caesar comes out stronger on the other side by the album's ten-minute title track finale, saying in a personal note:
"Hey mama/it's your second son, still the same/ain't change, mama/made some change, time has changed/it might feel strange mama, I feel ashamed/…face to face with my faith mama/I lost my faith."
If that was his confession, then this album is his testimony.
Produced by Caesar, Matthew Burnett, and Jordan Evans, the album revels in lush sounds and vocals throughout. Paired with strong messages and themes of love, loss and final redemption, Caesar is able to deliver an impressive debut. Below are our top four picks from Freudian:
The Lead Single – "Get You" featuring Kali Uchis
The song we all know and love is still one of the album's brightest moments with its enveloping sound and intoxicating vocals from both Caesar and Uchis. Caesar expresses his love in a song of gratitude to the woman that's been by his side through thick and thin. In an interview with Billboard, he explains "'Get You' is a song of praise to a love I didn't even feel I deserved at the time […] Being with someone you truly adore and being present enough in the moment that the world literally slows down and you ask yourself how did I stumble into this?"
The Surprise – "Hold Me Down"
"If you love me baby, let me hear you say it/I know I'm your favorite," sings Caesar on this groovy tune. Caesar voice is only heightened by the song's sexy bass line and pulsing kick snare, as Caesar laments about being the undercover lover of another. What makes this cut special is the surprise, must-listen hidden interlude that's a flip on Kirk Franklin's 1998 song "Hold Me Now."
Best Feature – "Best Part" featuring H.E.R.
Lead by a single acoustic guitar, H.E.R. and Daniel Caesar trade verses and sweetly share the chorus on this beautiful ballad. "I just wanna see how beautiful you are/You know that I see it/You know you're a star/Where you go, I'll follow/No matter how far/If life is a movie, oh, you're the best part," they sing. Although always vocally stellar, H.E.R.'s voice is supremely captivating here. Smart choice to have her sing the first verse, as she pulls the listener in with her hypnotic delivery from the son's opening line, easily making this the best feature on the album.
The Sleeper – "Blessed"
On this piano driven and choir-backed track, Caesar explores the "can't live with them, can't live without them" narrative of his latest relationship. "And yes, I'm a mess but I'm blessed to be stuck with you/Sometimes it gets unhealthy/We can't be by ourselves we/We'll always need each other," he sings. "Blessed" is serving as the B-side to Caesar's latest single "We Find Love," but just might be the better of the two, making this the album's sleeper record.
Overall Rating: 4 out of 5 stars
Have you listened to Daniel Caesar's new album? What are some of your favorite tracks? Any criticisms or critiques? Sound off in the comment section below.