Emerging R&B trio FLO surprises fans with a new EP titled 3 of Us.
The three-track offering, which all are co-written and co-produced by MNEK, opens with "Control Freak," where Renée, Stella and Jorja express their disdain for any partner who overstep their boundaries.
"I might let you hold me / But I ain't tryna be with no control freak / How'd you get to thinkin' that you own me? / Bro, please, must've bumped your head," they sing in the chorus.
On the Ne-Yo-influenced "Change," FLO sends a warning to an ex's new lover that he is creeping on the low.
"Girl, I know, I know it gets so hard / Tryna save a love, when it only brings you pain, oh / You need to go / Before he breaks your heart / He's just another player in the game, he will never change," they sing in the bridge.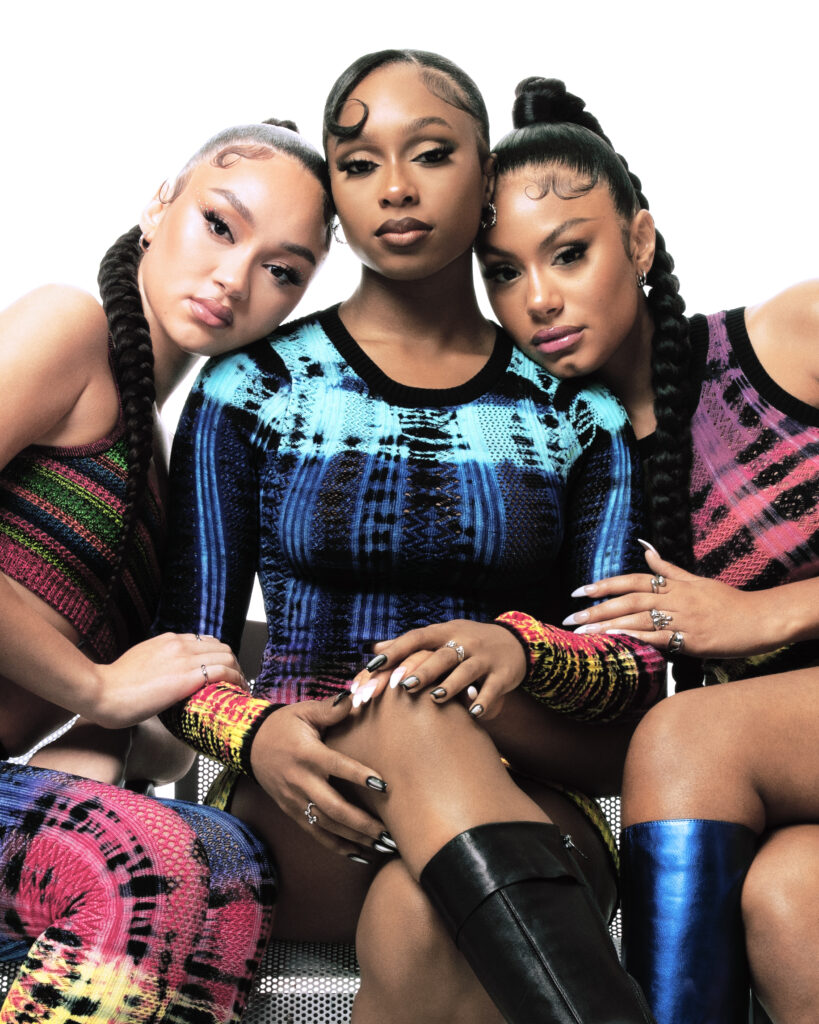 Closing with the title track, FLO sing about a scenario where they're caught in a love triangle. Instead of wanting to go after each other, they make a pact to kick him to the curb altogether.
"Wait, let me understand / If my man's your man and your man / It's feeling like a scam / I think we need an exit plan," they sing.
Regarding their new project, FLO shares, "A gift to the FLO Lifers who have been waiting so patiently for new music, we hope this will keep you fed whilst we finish off the album," they tweeted.
As FLO indicated, the rising group is working on their much-anticipated debut album. It will follow their debut EP, The Lead, released in spring 2022.
Earlier this year, FLO released their single "Fly Girl" featuring music legend Missy Elliott. "'Fly Girl' is all about confidence, good vibes and feeling your best. It's a lively, feel-good song that still incorporates clever lyrics and fire vocals, if we do say so ourselves," FLO explained.
They continued, "It's quite literally a perfect fusion of old-school meets modern-day R&B, with a nod to and feature from the original fly girl Missy Elliott herself. We love it and are so happy to be putting out a song that can hopefully make whoever plays it feel confident and most importantly, FLY."
Elliott added, "I remember a few of their fans sent me clips of their performances, and I immediately felt the authentic '90s vibe. I loved the fact they all sang lead so well—great vocal control—so when I was asked to be a part of the 'Fly Girl' record, it was a no-brainer."
This summer, FLO will play at various music festivals, including TRNSMT in Glasgow (July 7), Wireless Festival (July 8) in London and Flavs Festival (July 29) in Jakarta.
FLO's festival run follows their sold-out first headlining tour that launched in the spring.
Stream FLO's new project 3 of Us below.