Sammie is back. The R&B veteran has returned with his new album, L.A.W. (Love Always Wins), which includes the lead single "Touch Yourself."
Opening with "Sex Interview," Sammie seeks to learn about his partner's sexual desires through conversation. The passionate record underscores the power of communication in enhancing mutual pleasure and connection between the sheets. "Do you like it fast or do you like it slow? / Baby, I gotta ask, otherwise, I won't know," he croons.
In "Out on Me," he paints a scenario of two lovers taking out their frustrations in the bedroom.
The album isn't totally about the sexual side of love. "Time I Spend" finds Sammie losing out on love due to his hectic work schedule. "Sweet Baby," the album's finale, is a tribute to his soon-to-arrive daughter. Sammie explained the song's inspiration when he announced that he and his partner are expecting their first child together.
"After my bday this year I wanted to no longer be here on this Earth. Allowing the devil to take my mind and spirit to a realm beneath Godly heights. When I returned from Vegas I found out we were with child and it gave me purpose to 'Journee' on. I have reason(s) to live for. Wrote this song before I knew the gender of my child," Sammie explained in an Instagram post.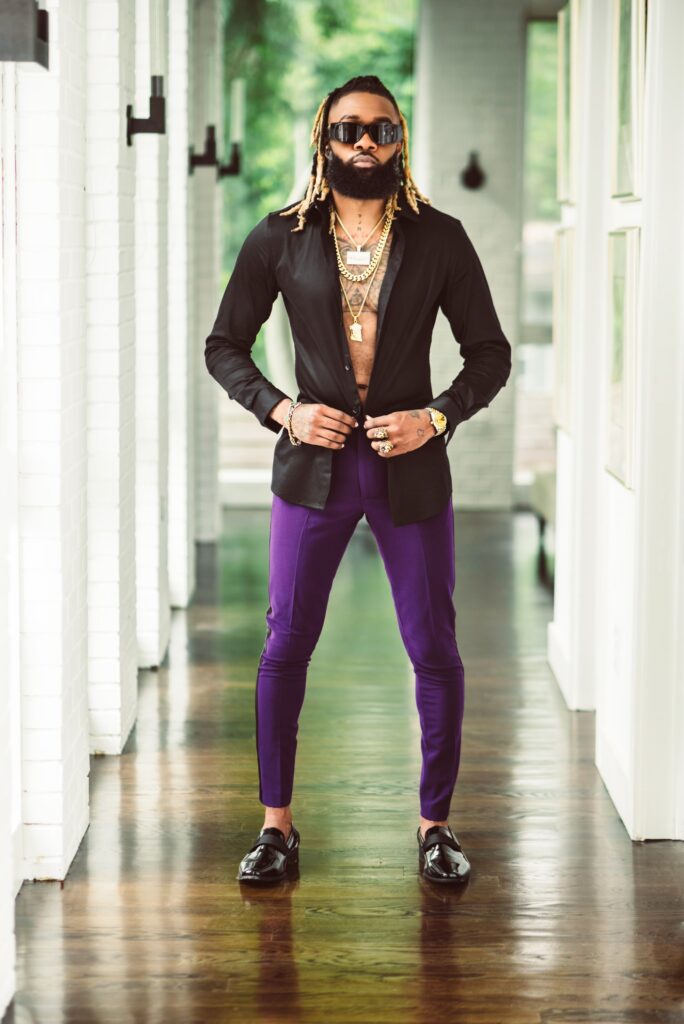 Regarding his new project, Sammie tells Rated R&B, "In creating my album, Love Always Wins, I wanted to challenge myself. At this point in my career when you hear the name Sammie, there's a sound that comes to mind. It was time to push that forward and illustrate growth."
He also notes that he was adamant about making music with substance. "Though this year's been by far the toughest of my life, I still have God, my family, my fans, and love. I didn't want to create low-vibrational music. The world needs love. The world needs compassion, partnership, unity [and] light. So the mission is to simply exude that by being that."
Love Always Wins is the follow-up to Sammie's 2020 album, Such Is Life.
On Sept. 21, Sammie will launch his headlining Love Always Wins Tour in Atlanta, Georgia. From there, he will play in major U.S. cities such as New York, Boston, Detroit, Chicago, Los Angeles and New Orleans.
The tour concludes Nov. 6 in Nashville, Tennessee.
Stream Sammie's new album Love Always Wins below.