Chris Brown is officially in a new era of music. The R&B star is gearing up to release his 11th album via RCA Records.
Brown's forthcoming album will follow his 2022 effort, Breezy. The album debuted at No. 4 on the Billboard 200 chart. Breezy (Deluxe) earned Brown a Grammy nomination for Best R&B Album at the 65th Grammy Awards.
Breezy included Brown's RIAA gold-certified single "Call Me Every Day" featuring Wizkid.
The song scored Brown and Wizkid a win for Outstanding Duo, Group or Collaboration (Contemporary) at the 54th NAACP Image Awards, which aired in February.
As Brown prepares for his next album release, Rated R&B uncovers everything we know so far about the project.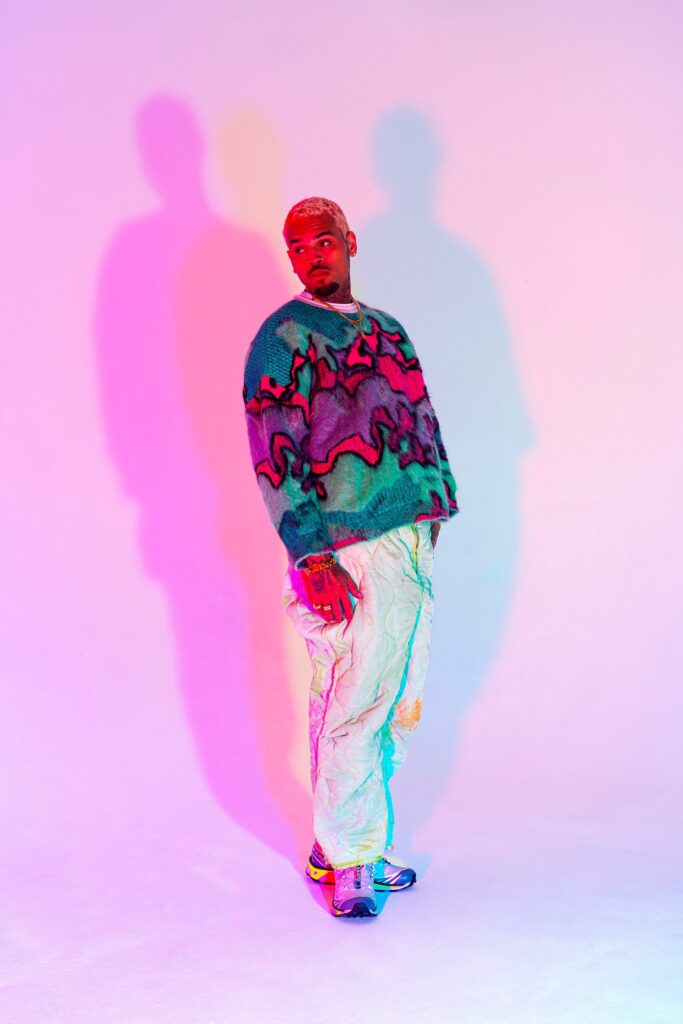 What is Chris Brown's new album called?
Brown confirmed that his new album is titled 11:11. One of the inspirations behind the title is that it's his 11th studio album.
When does Chris Brown's new album come out?
Brown's new album is slated to release on Nov. 11 (another 11:11 reference) via Chris Brown Entertainment/RCA Records. According to Brown, the album will be released in two parts, with part one arriving at 11 a.m. and part two at 11 p.m.
In Brown's initial album announcement post on Instagram, he noted that the "possible album release date" would be Nov. 11. In another post, made on Oct. 2, Brown confirmed that the album would indeed drop Nov. 11.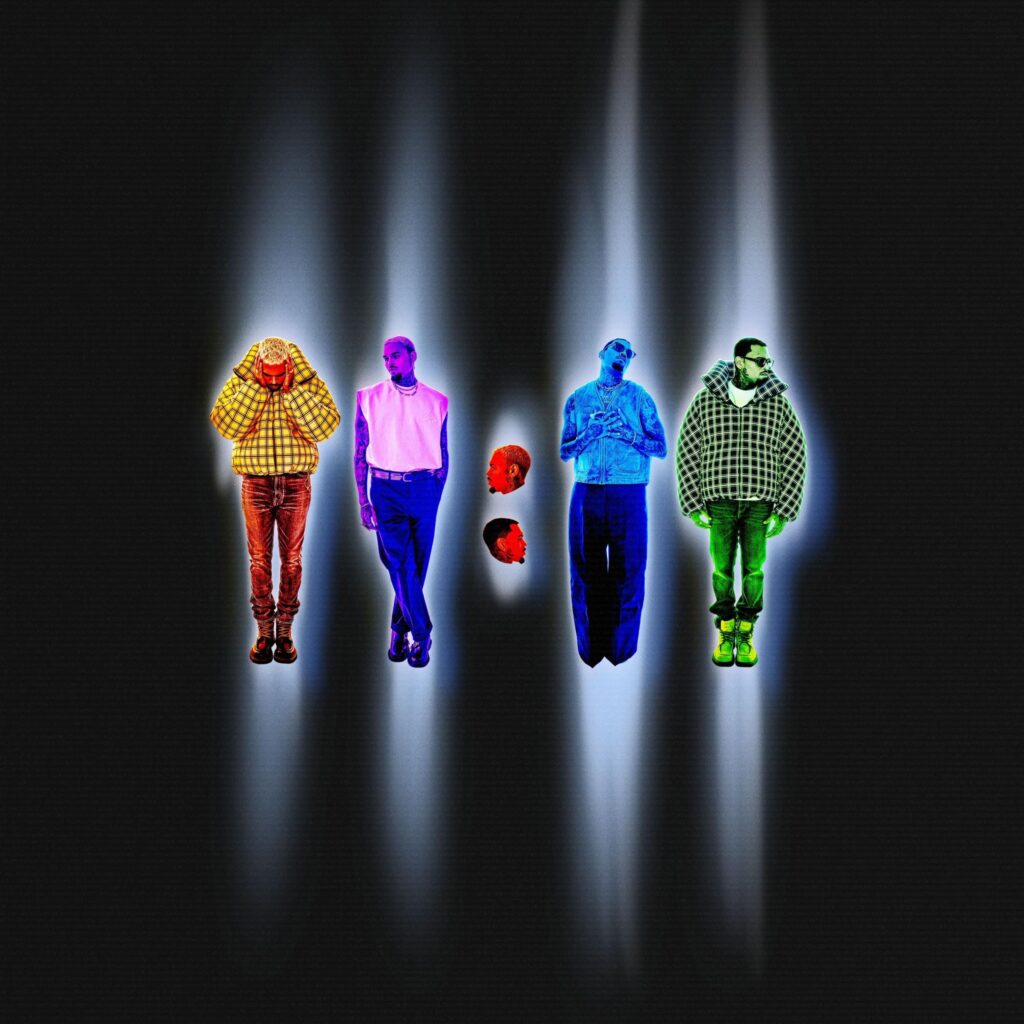 Is 11:11 available for preorder or presave?
At this time, Brown has not announced details regarding preorders or a link to presave.
What songs are on Chris Brown's new album?
11:11 will include Brown's previously shared singles "Summer Too Hot" and "Sensational" featuring Davido and Lojay. "Summer Too Hot" was released June 23, and has 23 million streams and counting on Spotify.
On Aug. 18, Brown premiered the official video for "Summer Too Hot" directed by Christian Breslauer. "Summer Too Hot" reached No. 1 at rhythmic radio in September.
The album's second single, "Sensational," was released Oct. 20, 2023. It was accompanied by a dance-packed music video directed by Child. It debuted at No. 5 on Billboard's R&B Digital Song Sales and No. 2 on World Digital Song Sales charts.
Is there a tracklist for the album?
Yes, Brown officially revealed the album's tracklist on Nov. 6:
1. Angel #'s X 10 Toes
2. Sensational feat. Davido and Lojay
3. Press Me
4. That's On You feat. [TBA]
5. Feel Something
6. Best Ever feat. [TBA]
7. No One Else feat. [TBA]
8. Shooter
9. Nightmares feat. [TBA]
10. Very Special
11. Messed Up
Side B
12. Midnight Freak
13. Moonlight
14. Bouncin XG5
15. Make Up Ya Mind
16. Stutter
17. Need a Friend
18. Summer Too Hot
19. Feelings Don't Lie
20. Red Flags
21. Closer
22. Double Negative feat. [TBA]
How many songs are on 11:11?
11:11 will consist of 22 tracks in total (as of Oct. 21). The album will be released in two parts with 11 tracks each. "11:11. 22 songs A&B SIDES 11am/11pm," Brown wrote in an Instagram post.
View this post on Instagram
Brown initially stated the album would contain 11 tracks, much shorter than his last few albums. For context, the standard edition of Breezy consists of 24 songs, while Breezy (Deluxe) is 33 songs. Meanwhile, 2019's Indigo features 32 songs and Indigo (Extended) has 42 songs, including Brown's sleeper hit "Under The Influence."
Brown went to Instagram to address some of his fans who prefer as many tracks as possible. "I see Some of my die hard fans wanting me to add more songs for the new project and I love y'all for that. But, I just feel I need you all to really miss me and take my art seriously. IM JUST focused on giving y'all the best to digest. 11:11 make a wish," Brown wrote on Instagram.
View this post on Instagram
Are there any features on Chris Brown's 11:11?
11:11 will include features from Davido and Lojay, who appear on the single "Sensational." According to Brown's teased tracklist, it will also feature Byron Messia, Future, Fridayy, Lojay, Davido, and two other unannounced artists.
What songwriters and producers worked on 11:11?
The only confirmed songwriters and producers on 11:11 are those who have contributed to "Summer Too Hot" and "Sensational."
"Summer Too Hot" was produced by Leon "Roccstar" Youngblood and Gabriel Roland. It was co-written by Brown, Keith Ingram, Marcus Berry, Myjah Veira, Nasri Atweh and Toney Martinez.
"Sensational" was produced by Philip "DJ Hardwerk" Constable. It was co-written by Brown, Davido, Lojay, Duwayne "DaDa" Mills, Ikechukwu Clinton Nnaemeka, Kisean Anderson and Steve Morrison Chokpelle. As we get more information, we will continue to make updates.
This article will be updated as we get more information. Stay tuned!