Chris Brown's tenth album, Breezy (Deluxe), earned him a nomination for Best R&B Album at the 65th Grammy Awards.
This isn't Brown's first time in this category. His fourth album, F.A.M.E., was also nominated and won at the 54th Grammy Awards in 2012.
F.A.M.E. scored Brown's first (and only) Grammy win. The album, his first No. 1 on the Billboard 200, featured the smash singles "Look At Me Now," "She Ain't You" and "Wet the Bed."
But F.A.M.E. wouldn't be the first time Brown had one of his albums nominated for a Grammy. Brown's self-titled 2005 debut album and 2009's Graffiti scored him Best Contemporary R&B Album nods.
Subsequent albums, 2012's Fortune and 2014's X, were nominated for Best Urban Contemporary Album, a category that has since been rebranded to Best Progressive R&B Album.
Collectively, Brown has had five of his ten albums nominated for a Grammy in the R&B field. He also gained an Album of the Year nomination for his contribution to H.E.R.'s 2021 debut album, Back of My Mind.
It was his first time getting a nod in that category and his second overall in the general field behind his Best New Artist consideration at the 49th Grammy Awards in 2007.
Shifting back to Brown's last nod, which is his 21st, it puts him in the history books. He is the first male artist to have a deluxe version of a previously released album nominated for Best R&B Album.
He also shares this feat with Mary J. Blige, whose album Good Morning Gorgeous (Deluxe) earned a Best R&B Album nod.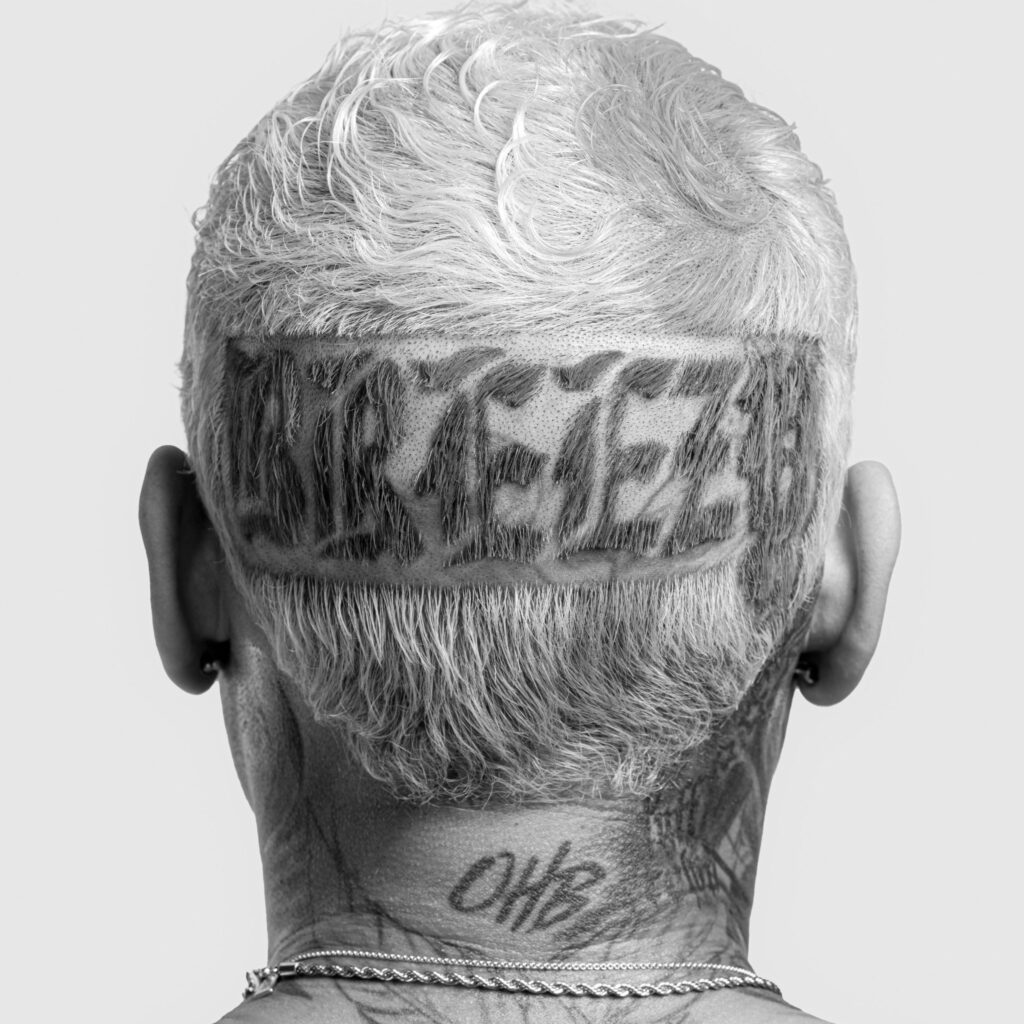 The standard edition of Breezy was released on June 24, 2022, via Brown's imprint Chris Brown Entertainment in partnership with RCA Records. The album was preceded by three singles, "Iffy," "WE (Warm Embrace)," and "Call Me Every Day."
The latter track, which features Wizkid, earned a gold certification from the Recording Industry Association of America (RIAA) to acknowledge sales of more than 500,000 equivalent units.
"Call Me Every Day" is the only song from Breezy to receive an RIAA award at the time of publication.
Breezy debuted at No. 4 on the Billboard 200 and No. 2 on Billboard's Top R&B Albums chart.
Shortly after the original album emerged, Brown reissued Breezy as a deluxe, which included nine additional songs, including two that featured appearances by Anderson .Paak ("Inner Peace") and Davido ("Nobody Has To Know").
Late in 2022, an ever larger edition of Breezy (Deluxe) was released titled Breezy – It's Giving Christmas.
It's also worth noting that Brown's original version of Breezy was featured on Rated R&B's 30 Best R&B Albums of 2022 list.
Find out who wins Best R&B Album at the 65th Grammy Awards, which broadcasts live on Sunday, Feb. 5, on CBS. See the full list of nominations here.
Revisit Chris Brown's Breezy (Deluxe) below.