I just got off the phone with a girlfriend of mine, who has been dealing with a love triangle between her boyfriend and her cousin. Long story short and not to spread her business, I insisted she listen to Kelly Rowland's "Number One," lifted from her recent album, Talk A Good Game.
Her response to me suggesting her the track was quite humorous. "Number One? That wasn't on the track list for her Here I Am album," she said. After chuckling, two thoughts came to mind. One, "Do people not know Kelly had an album out this year?" and two, "Why have fans and even Ms.Rowland, herself forgotten about the new album?"
Her fourth studio album Talk A Good Game (originally titled Year of the Woman) served as the follow-up to her moderately successful 2011 release Here I Am. Now before we can talk about latest release and its absence from the hearts and minds of fans, we must touch a bit on her third studio album. The project marked Rowland's first release since her departure from long-time manager Mathew Knowles and her label Columbia Records.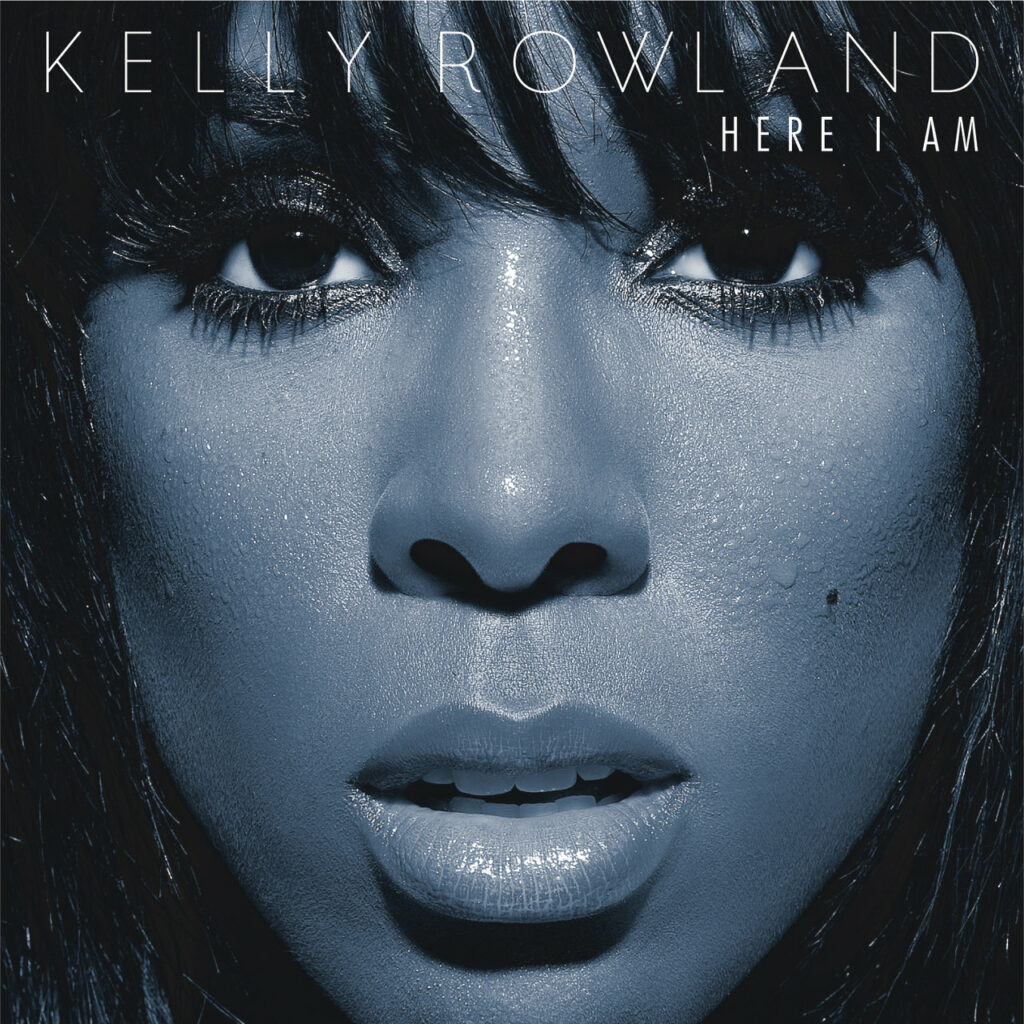 The Simply Deep artist had trouble finding her niche with the album after receiving very little airplay with "Rose Colored Glasses" and "Grown Woman" in the US. However, in April 2011, Rowland showed the world her sexy side with a Rico Love penned track called "Motivation." While the song was catchy, it was by no means stellar. Nonetheless, it helped the Rowland notch a top 20 hit  (No.17) on the Hot 100 and reach No.1 on the R&B chart.
Now play close attention because I'm going to hit the high points on how things crumbled for the Here I Am era. First, Rowland rode the coat-tail of chart-topping single "Motivation" for literally six months.Then after she getting the back-end from promoting it, she finally moved to her next single "Lay It On" me with Big Sean, which underperformed on the Billboard charts. The song peaked No.43 on the Billboard R&B/Hip-Hop Songs chart and didn't see the light of day on the Hot 100.
After reaching some success overseas with her international single "Down for Whatever" the project was swept under the kitchen table of "shoulda, coulda, woulda's" when she returned to UK's X-Factor, where she later resigned in 2012.
In a nutshell, we wouldn't be discussing the mishandling of Kelly Rowland's Talk A Good Game album if Rowland had continued promoting Here I Am. But I digress.
Any who, Rowland returned in July 2012 with "Ice" the original first single to her fourth album. She recruited Lil' Wayne once again but unlike "Motivation," her wet single "Ice" melted on the charts, only peaking No. 24 on the Hot R&B/Hip-Hop Songs chart and No.88 on the Hot 100. The song also failed to appear on the finished album.
It seemed Rowland had a potentially great single on her hands when "Number One" released in December 2012. However, instead of going with the confident track as her lead single for Talk A Good Game, Rowland waited until January 2013 to announce "Kisses Down Low" as the official lead single to her upcoming release.
Produced by Mike WiLL Made It, the seductive yet direct tune was right up Rowland's alley as she started gaining a reputation for being an R&B diva who sung sex driven records.  During the first week of February, "Kisses Down Low" entered the top 50 of Urban radio at No.49 with 236 total radio spins. A month later, the song entered Rhythmic radio at No.49 as well.
Before releasing her lead single's music video in March, Rowland changed the title of her album. During an interview at the 2013 GRAMMYs, she felt the previous title (Year of the Woman) didn't fit her new-found lyrical vocabulary.
"I recorded 50 songs and condensed it down and it tells a different story," she said. "It's way more intimate and a lot of it is some slick stuff that I'm saying out of my mouth, some things I can't even believe I'm saying."
After the video premiered and the single ran its course, the song peaked No.9 on Billboard's R&B Songs, No.25 on Billboard's R&B/Hip-Hop Songs and No.72 on the Hot 100.
To garner attention for her Talk A Good Game album and to take the spotlight off the lukewarm performance of "Kisses Down Low," she announced Beyoncé and Michelle Williams would appear on her new album. "It's not a Destiny's Child track, it's me featuring Beyoncé and Michelle," said Rowland to Billboard.
Now as Rowland plotted her next move, in April 2013, the R&B siren was recruited by Fantasia for her second single "Without Me" lifted from her album Side Effects of You. Later that month, it was confirmed Rowland and The-Dream would hit the road for a joint Lights Out tour to support their forthcoming albums.
Before ending the month of April, Rowland revealed the release date for her forthcoming project, which she felt channeled the early sounds of New Edition, Pebbles and Babyface. "[It] feels like everything I wanted to make as far as music and R&B," said Rowland. "I wanted to make sure my roots were really pronounced on this album."
In early May, Rowland unveiled a laundromat inspired video-teaser for her second single "Dirty Laundry." The emotional song written and produced by The-Dream showcased a more vulnerable artist as she opened up about a stormy relationship with an ex-boyfriend. It also simplified her feelings toward Beyoncé after Destiny's Child was put to an end.
"Dirty Laundry" entered Urban radio later that month (No.49) and peaked No.14 on July 5. While the song caught the attention of many, it wasn't enough to help it chart well. The song became a top 20 hit on Billboard's R&B Songs (No.14), No.47 on Billboard R&B/Hip-Hop Songs chart and didn't register on the Hot 100.
Along with the release of "Dirty Laundry" in May, Rowland dropped her collaboration with Beyoncé and Michelle Williams ("You Changed") and was announced as the new judge of X-Factor's U.S. edition, which caused a chain of unfortunate events.
Even though she became the new judge on X-Factor, she didn't push back her album date from June 18. Talk A Good Game arrived as expected and debuted at No.4 on the Billboard 200, selling  67,886 in its first week sales. It became her lowest opening sales to date.
After five weeks on the Billboard 200, Rowland's fourth studio effort had fallen from 4-11-19-23-45. During this time Rowland announced on her website KellyRowland.com, the next single would be "Gone" ft. Wiz Khalifa, which was unsuccessful in making an impact on radio or album sales. By the album's eighth week on the Billboard 200, it stood at No.82. According to Chart News, as of December 7, Talk A Good Game has sold 176,000 copies since June 18.
US album sales: Talk A Good Game, @KELLYROWLAND 176,000.

— Chart News (@chartnews) December 7, 2013
Following my synopsis of Talk A Good Game era –  I can now share my three reasons on why this album has been forgotten due to poor marketing and strategic planning.
Causes to the mishandling of  Kelly Rowland's Talk A Good Game album:  
– The second single choice – "Dirty Laundry"
– New gig as X-Factor judge
– Lack of devotion to an album
Let's address the single choice of "Dirty Laundry." For starters, The Dream-penned single screamed album filler from day one of  its release. While it was touching to see Rowland express herself in a way we haven't seen her before, it would have been appreciated to hear it once fans purchased the album – not blasting on the local station on a daily basis. She didn't even perform the single on any daytime or late night television but performed tracks like "This Is Love," Street Life and "Gone" though – all not singles at the time.
A suitable follow-up single to "Kisses Down Low" could have been "Gone" featuring Wiz Khalifa. Sampling Joni Mitchell's "Big Yellow Taxi," the Harmony Samuels produced track found the Destiny's Child diva going with her gut and leaving her trifling man for good. The song had the urban appeal along with another crossover factor (Wiz Khalifa) to become a successful second single. Then the remix performance of the track at this year's Black Girls Rock with Sevyn Streeter and Eve would not have been so – random. It would have been welcomed as it would have received spins on radio to help the original song chart higher.
Next, the announcement as a new judge on X-Factor. There's nothing wrong with musical artists moonlighting but when you're planning to release an album and have prior obligations set i.e. joint tours, it's ok to turn down offers. However, Rowland wasn't willing to turn down her X-Factor coins to fully promote her fourth studio effort.
With taking on the new role as X-Factor judge, it came with a high price. It caused many problems not only for herself but The-Dream. She agreed to co-headline a tour with the singer/songwriter but had it cancelled and rescheduled in a matter of days after the announcement to accommodate her. It went from a 22-city trek to dropping like the price of reduced milk to 5-cities.
While The-Dream may have supported his tourmate and her decision, this caused him not to fully promote his "IV Play" album as he planned.  Although, Rowland planned to return with a "bigger and better show" for her "RowlandStones" she has failed to deliver.
In September 2013, the third season of X-Factor premiered on FOX. Throughout the 22 episodes of the singing competition, Rowland hasn't used one opportunity to grab the microphone and perform any songs from Talk A Good Game. But that's where the last and final reason for the demise of the album comes into place.
Rowland has no devotion to a studio album. Her 2002 debut Simply Deep is her only album to receive RIAA certification (gold). Her 2011 release Here I Am had the future to become gold too; however, she failed to capitalize on success of "Motivation" in a timely fashion.
The "Dilemma" artist has seemed to be shell shocked after the immediate success of  the latter tune to where she puts more time into chasing the hottest producer and trying to guarantee herself a hit. While there isn't any wrong with following the latest trend to stay in heavy rotation on radio – there's so much valuable time wasted with an album – by your label, your manager, musicians and producers and songwriters, among others.
These musicians and producers could have given these instrumentals to another artist who was eager to put it on their album and make the song a hit. Same for songwriters, their clever hooks and melodic lyrics shouldn't be left on the back burner of your mistakes because you fail stay committed to a project.
Instead of creating an album – go with an EP or start releasing singles every now and then. Just stop getting your fans and yourself hyped for a moment in time to only let them and yourself down in the long run.
Hopefully Rowland will act like Talk A Good Game didn't happen and take her time with her fifth album which may not be far away as she recently revealed she has a new project in the works.
Follow Antwane on Twitter @9thWonderOfPR .