If there's one genre that has experienced the most sweeping changes in the 2010s, it's R&B.
From the survival of the EDM phenomenon to the decline in music sales to more artists taking the independent route, this decade seemed to prevent more challenges for established and emerging artists.
And let's not forget about the ongoing debates about "the state of R&B" and critics declaring R&B a "dead genre" on more than occasion.
Still, with all the harsh talk about R&B, what remained consistent throughout this decade was the generous amount of extraordinary music from the artists we always adored to the ones we grew to love. 
After many internal debates and sleepless nights, Rated R&B's editorial team has compiled an unranked list of the 50 Best R&B Albums from the 2010s. The albums are listed in alphabetical order.
1. 4 — Beyoncé (2011)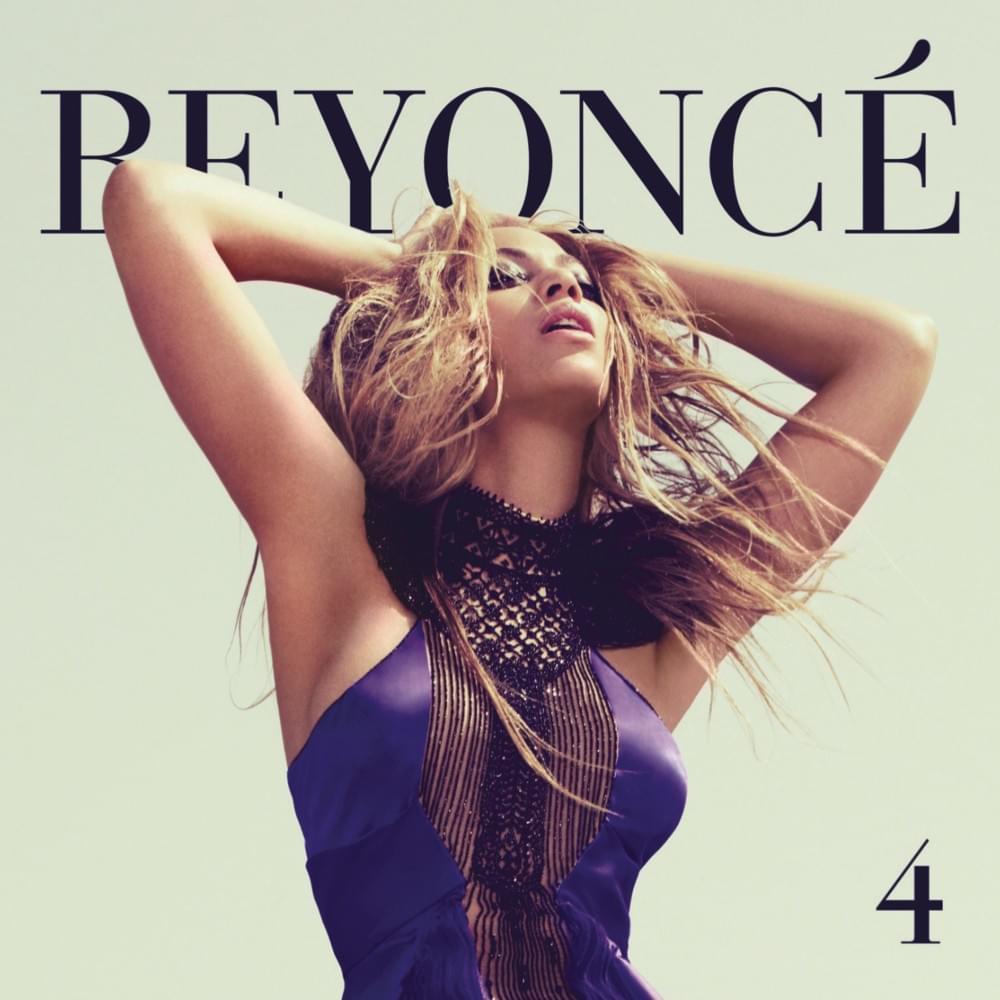 Before the digital drop, before she got in formation, and before she renamed Coachella 'Beychella,' Beyoncé was laying the foundations of legendary status with 4. Riding high on the success of I Am… Sasha Fierce in the previous decade, Beyoncé took a much-needed hiatus from music to rediscover the world and herself. What came out of that year-long break, however, was the need to produce a timeless R&B record. "I really focused on songs being classics, songs that would last, songs that I could sing when I'm 40 and when I'm 60," Beyoncé said in 2011.
With 4, Beyoncé grabbed pieces from all eras of music, from '80s and '90s R&B on tracks like "Party" and "I Care" to '70s funk and Afrobeat on songs like "End of Time" and "Run The World (Girls)", to create a sound that was bolder than anything she had ever done. Released in 2011 with moderate initial success — reaching number one on the Billboard 200 chart and winning the Grammy award for Best Traditional R&B Performance at the 55th annual ceremony for "Love on Top"— 4 set the precedent for what was to come in the 2010s, while slowly being embraced as Beyoncé's bravest, most soulful record to date. — ANDERS HARE (A.H.)
Stream: Apple Music / Spotify
---
2. A Seat at the Table — Solange (2016)
To encapsulate a significant portion of what it means to be Black in America is a difficult task. Not many have been called to it, yet Solange willingly hit the nail with much accuracy on A Seat at the Table. Inviting the general public to her spread, she expressed the pain, anguish, resilience and pride one can feel on a daily basis. Solange covers as many necessary bases as possible including wanting a piece of something to call your own in a covetous space ("F.U.B.U.") to establishing boundaries, while demanding respect ("Don't Touch My Hair"). The glimmer of hope in the beautifully melancholy number arrives towards the end with "Junie," inspired by Ohio Players member Junie Morrison. In a little under an hour, the multidisciplinary artist gives way to an intricate experience in a manner that is complex and poetic. — DANIELLE BRISSETT (D.B.)
Stream: Apple Music / Spotify
---
3. Another Round — Jaheim (2010)
As the title suggests, Jaheim returned for Another Round of passion-fueled belts and beloved street poetry on his fifth album. Serving as the solid follow-up to The Makings of a Man, the 2011 Best R&B Album contender is essentially an album that conveys thoughtful lyrics and tender ballads and midtempos with familiar and fresh sounding instrumentals. For the pre-album single, "Finding Your Way Back," Jaheim works hard to retrace his last steps to rekindle a favorable romance. He expresses excitement to be a first-time dad on "II Pink Lines." On the piano-laced "Bed is Listening," Jaheim asks his talkative lover to keep their relationship troubles and joys only between them. A deserving listen to Another Round is highly recommended. – ANTWANE FOLK (A.F.)
Stream: Apple Music / Spotify
---
4. Anti — Rihanna (2016)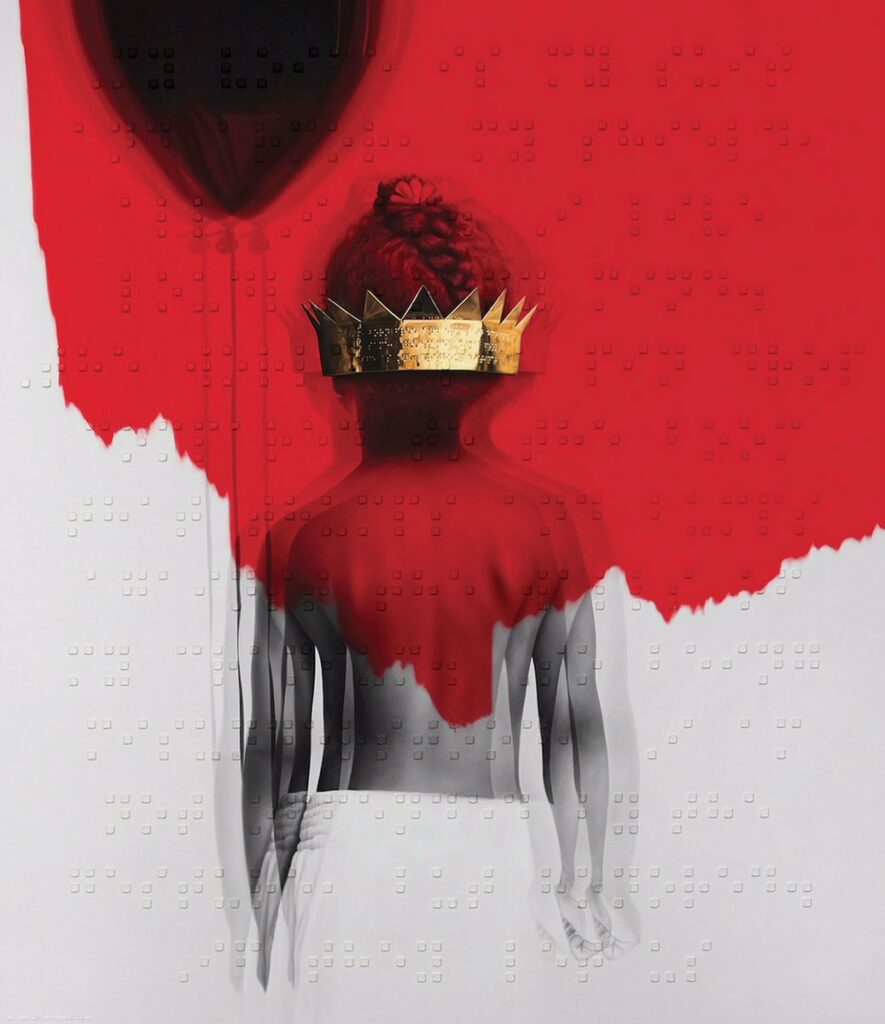 Barbadian-born singer Rihanna has long been described as "anti"— going against the grain in fashion, music and lifestyle choices, and doing everything an icon shouldn't. While her first seven albums detail her narrative of a "good girl gone bad," none of them really tell Rihanna's true story. When in the early stages of her eighth studio album, Rihanna ensured she played a major role in its inception, serving as executive producer. She sought to create a timeless album with replay value she could perform years after its release. The final product was Anti, an album nearly four years in the making that truthfully recounted Rihanna as a human being better than any album she previously released. Sonically, the album is a soulful adventure of self-exploration and a footprint of the culmination of every sound in Rihanna's catalog. Anti earned Rihanna five nominations at the 59th Annual Grammy Awards, however, did not win a single one. This defeat is symbolized as a body of work that is ahead of its time. Still, Anti remains one of the most progressive, personal, and touching albums of the 2010s. — A.H.
Stream: Apple Music / Spotify 
---
5. Anybody Wanna Buy a Heart? — K. Michelle (2014)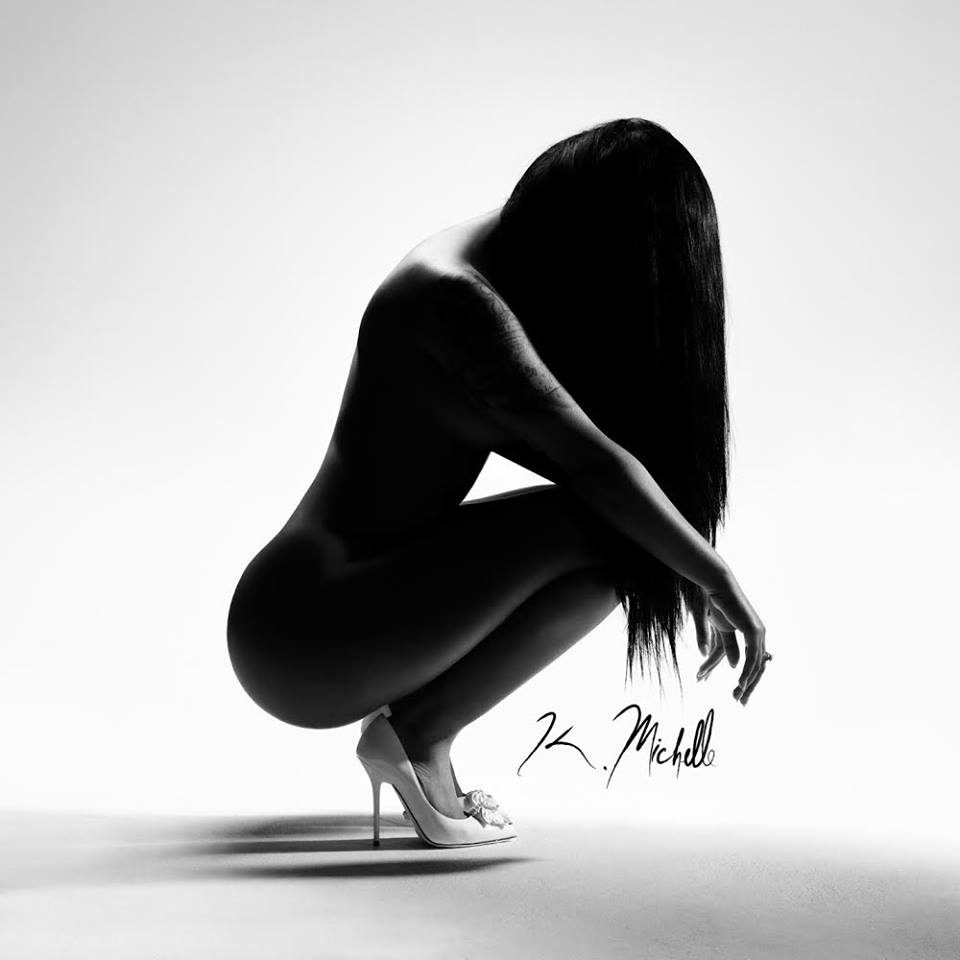 K. Michelle's 2013 debut, Rebellious Soul, officially introduced her as one of the most unfiltered R&B storytellers, but her follow-up LP is the moment her undeniable talent couldn't go unnoticed – even by her Love and Hip-Hop naysayers. That said, Anybody Wanna Buy a Heart has it all for a second album: a strengthen concept, sharper lyrics, and improved quality in production. Throughout AWBAH, K's expressive vocals are equally as emotional as the love drama she belts. At the center of many of the complicated lyrics is acclaimed English actor Idris Elba, who she had an alleged fling with sometime before (or during) this album recording. K isn't modest about the effect he's had on her heart at the least on songs like "How Do You Know?" and "Maybe I Should Cry." But, regardless of the heartache he caused K. Michelle, she mustered up enough strength to put out a body of work that doesn't sound like anyone but herself. – A.F.
Stream: Apple Music / Spotify
---
6. Art Official Age — Prince (2014)
Prince's Art Official Age is a concept album that takes listeners on a futuristic journey. Prince is placed in a suspended animation and awakens 45 years in the future to a whole new world. British singer Lianne La Havas makes a few appearances on the album as she plays the role of a therapist who helps guides him back into consciousness and gives him an overview of what to expect. On Art Official Age, Prince showcases the highly influential funk-pop-rock-soul sound he innovated in the '80s. "Clouds" serves up the kind of bass-heavy, guitar-accented groove diehard Prince fans know and love. A celebration of affection and intimacy, this standout brilliantly decries the impersonal aspects of modern, technology-reliant communication and a lack of sincerity in human interaction in a world of "reality"-show posing.
"Breakfast Can Wait" is an ode to morning sex. Prince is in stellar form on "Breakdown," a heartfelt lament of a relationship gone wrong. He puts his falsetto to great use over a stirring track that transitions multiple times between sparse, vocal-and-keyboard-only verses and a chorus with those elements effectively joined by drums and a gripping bass line. He closes the album with "Affirmation III," where Havas helps spread encouragement with some words of wisdom. "Remember, there is really only one destination, and that place is you. All of it, everything, is you," she says. — KEITHAN SAMUELS (K.S.)
Stream: Apple Music / Spotify 
---
7. Back to Love — Anthony Hamilton (2011)
It's hard to resist the raspy-voice charm of Anthony Hamilton. On Back to Love, the veteran continues to showcase his strong admiration for old-school soul music found on most of his previous albums. This time, rather than wallow in "the sad cat" persona, Hamilton puts his emotional outbursts in check and delivers the shimmering danceable number "Sucka For You" and the reassuring duet "Never Let Go" featuring Keri Hilson. Despite the bright lights, big city production influences, Hamilton isn't out of touch with his Southern roots. On "Pray For Me," the hit single, he gets on bended knees to plead with the Most High for his ex-lover to return to him. And like a home-cooked meal, richly flavored tracks "Best of Me" and "I'm Ready" are like food to the soul. — A.F.
Stream: Apple Music / Spotify 
---
8. Back to Me — Fantasia (2010)
Fantasia's third studio album, Back to Me, was released four years after her self-titled sophomore LP. Taking a more daring direction with the previous project, Fantasia returned to her core elements with an elevated sound. The American Idol winner's growth was evident on this album, from the lyrical material to the vocal performance. She collaborates with accomplished songwriter/producer duo Claude Kelly and Chuck Harmony for the first time on the initial single "Bittersweet" and the opening track, "I'm Doin' Me." Coming out swinging, track one sets the tone for what's to come throughout the rest of the album. While the striking piano is a key piece, it's Fantasia's ad-libs and backgrounds that truly elevate and amplify the song's magic. A few retro-leaning numbers ("Trust Him", "Collard Greens & Cornbread") make an appearance on the tracklist but Fantasia's soulful grit produces a piercing comfort, connecting a seasoned energy to a contemporary feel. — D.B.
Stream: Apple Music / Spotify 
---
9. BEYONCÉ — Beyoncé (2013)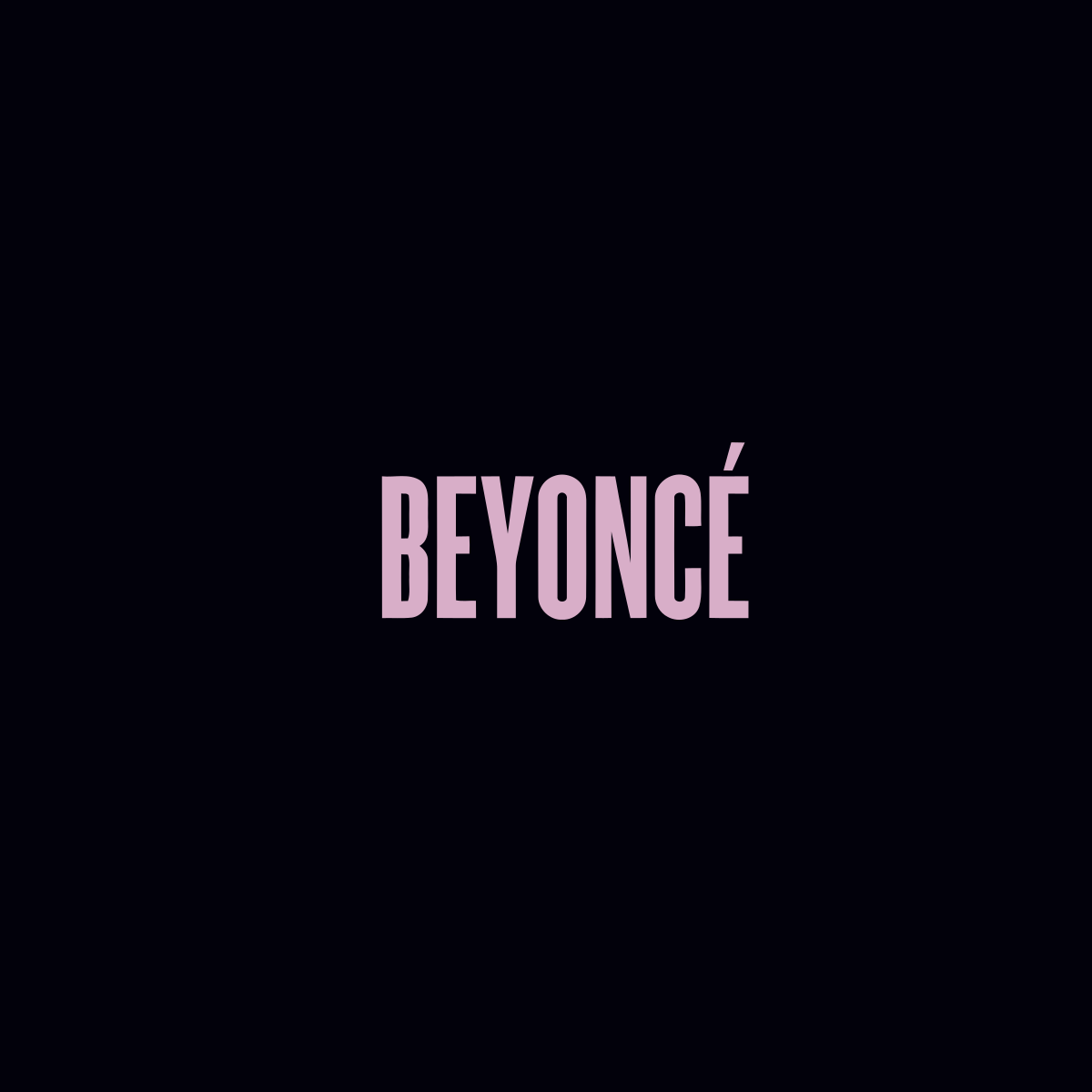 The world stopped momentarily when Beyoncé released her fifth studio album without any warning. Two years after 4, her eponymous album was in a league of its own from the rollout to its musical landscape. Fans got an authentic peek into Beyoncé's personal life through the music for the first time; bringing us into her high profile marriage, motherhood and her views on success. Beyoncé experimented with a variety of different musical elements, including electronic and pop. It leaned towards an alternative R&B feel, straying from the traditional R&B sound that was prevalent in her previous body of work. Even though eccentricity flowed throughout the album, "Rocket" was R&B at its core. Honoring "Untitled (How Does It Feel) by D'Angelo, the soulfully funky slow jam oozes seduction as Beyoncé slides across the yearning electric guitar and thumping bass. The self-titled project contained an assortment of flavors that were unexpectedly satisfying in a way only Beyoncé can serve. — D.B.
Stream: Apple Music / Spotify
---
10. Black Messiah — D'Angelo and The Vanguard (2014)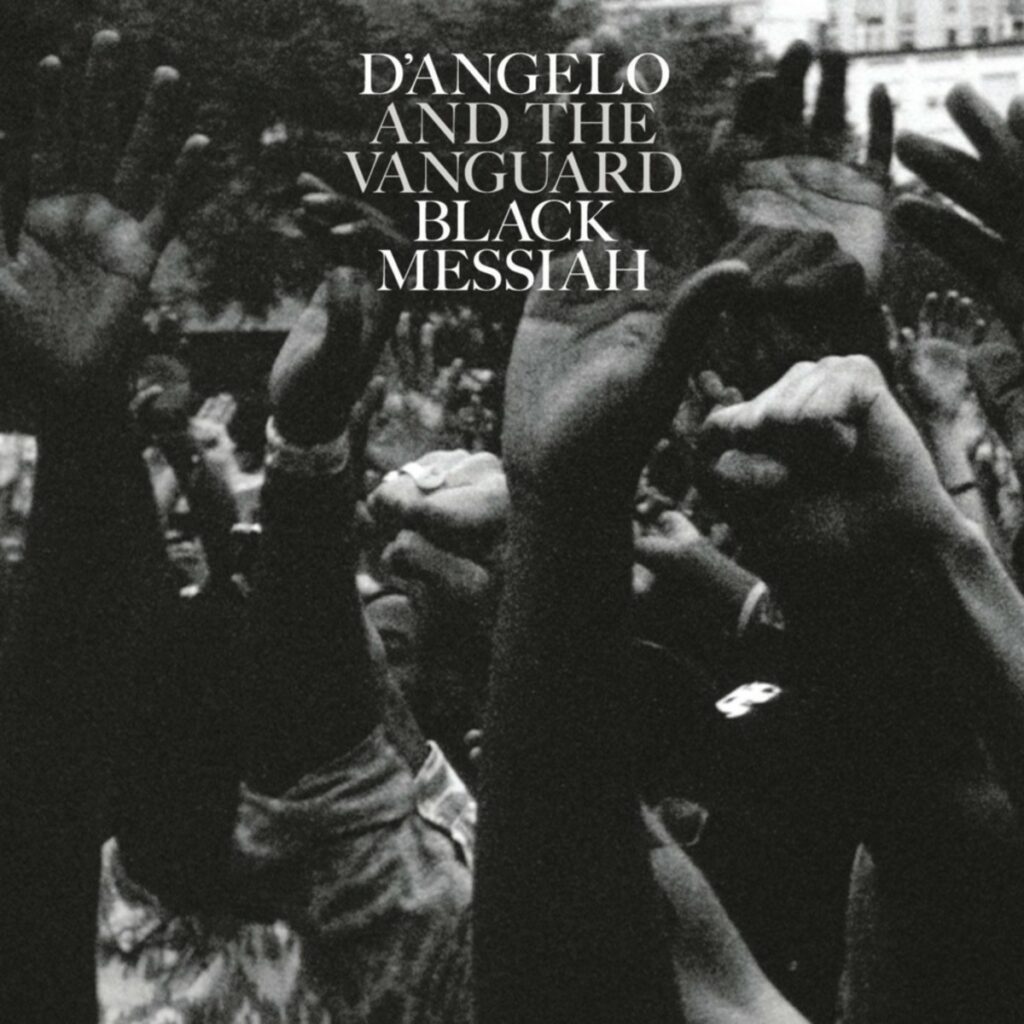 D'Angelo is a legend among men. As one of the pioneers of neo-soul, his weighted contribution to the movement would be inadequate without him. He made his long-awaited return to music 14 years after his sophomore album Voodoo with the politically-charged Black Messiah. It was slated for a 2015 release but he was inspired to push the date up due to the verdicts of the Eric Garner and Ferguson cases. Capturing the Black American experience during a tense time, D'Angelo and The Vanguard responded with an eccentric, yet spiritual album. Musically, Messiah is a rebellion from structural norms, with nearly inaudible lyrics that are intended to be felt and not necessarily understood word for word. Intertwining funk, soul, gospel and blues, there's a wide range from societal issues ("1000 Deaths," "The Charade"), to romance ("Really Love," "Another Life") and all the imaginable feelings in between. The intricately beautiful body of work rightfully earned the award for Best R&B Album at the 58th Grammy Awards. — D.B.
Stream: Apple Music / Spotify
---
11. blackSUMMERS'night — Maxwell (2016)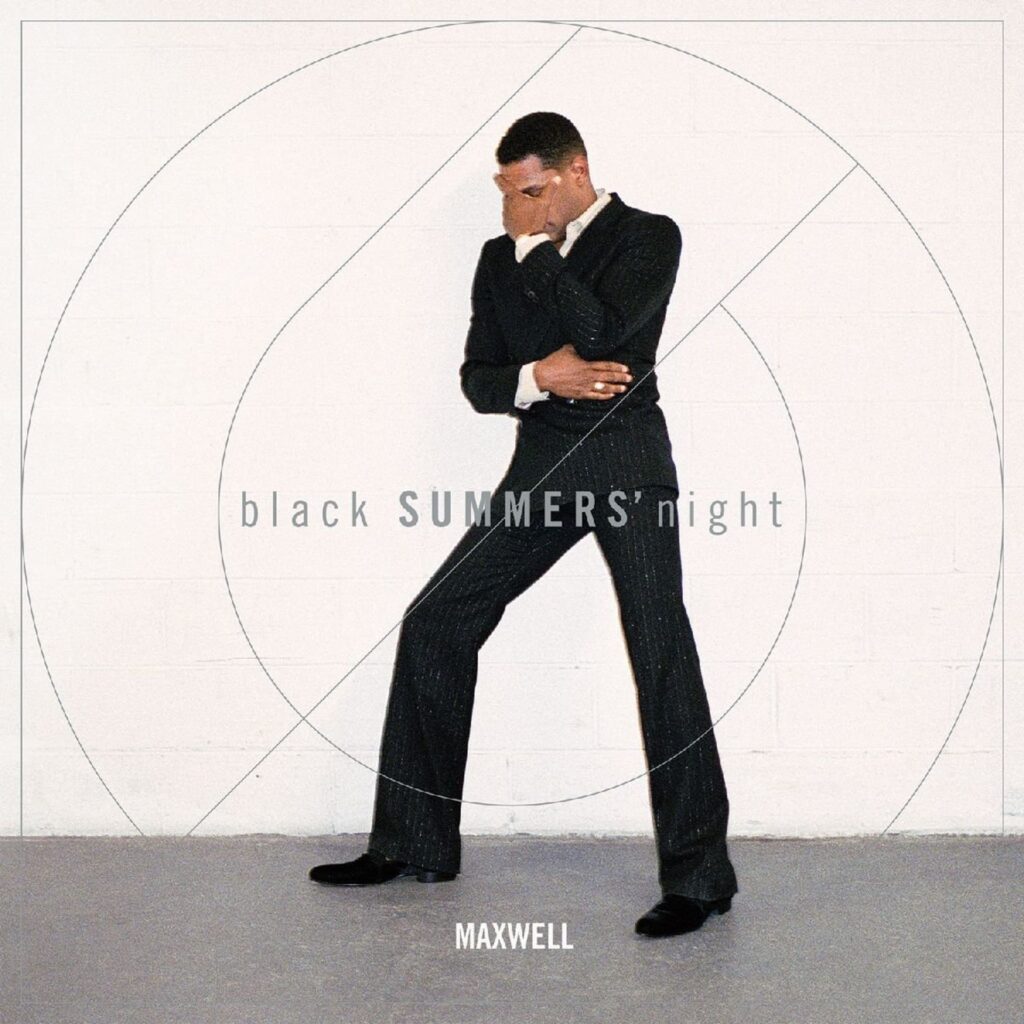 "It's an album about trying to find love," Maxwell told Mic on the overall theme of blackSUMMERS'night. "It's sonically grittier than usual and I'd say that this album is much more poetic." Complied with well-written songs that weren't crafted from any rushed recording sessions, this second album of a romantic trilogy covers a lot of ground on discovering true romance like on the splashing groove "Lake By the Ocean" and captive solo "Hostage." In a vulnerable fashion, Maxwell opens his heart and mind to a hopeful lover on the mood-setting "Listen Hear." His distinctive voice extracts intense pain on "Lost," the darkest and finest moment. Now while blackSUMMERS'night doesn't entirely follow the bluesy formula of BLACKsummers'night, his commercial breakthrough, it's most definitely an R&B collector's item. – A.F.
Stream: Apple Music / Spotify
---
12. Calling All Lovers — Tamar Braxton (2015)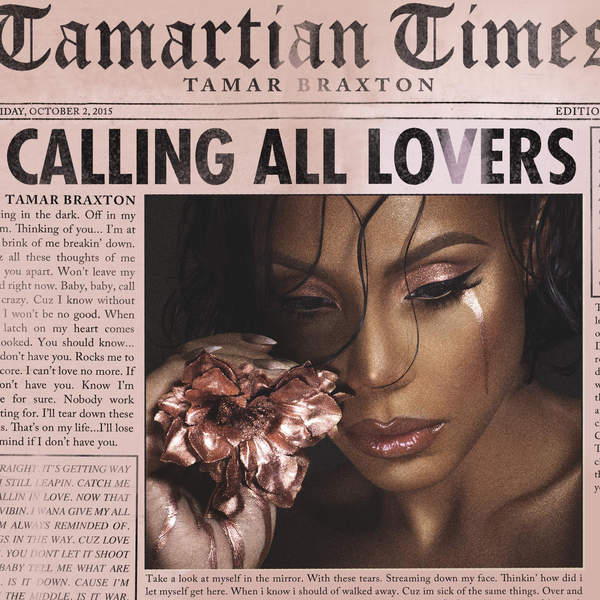 There's something to be said for not trying to reinvent the wheel. Despite a strong sophomore album and a hit single ("Love and War"), Tamar Braxton didn't go after the charts for her third studio LP. Instead, the R&B star upped the ante on Calling All Lovers by delivering fervent vocals to yearn downhearted and joyous love tunes like the vintage-soul ditty "Simple Things" and summery throwback "Must Be Good to You." Braxton is at her best when she sharply focuses on her vocal powers, as she does on the sorrowful "Broken Record" and the eminently romantic "Raise the Bar." So while Calling All Lovers is written off by many as a disappointing follow-up because it didn't receive a proper commercial rollout as its parent album, it is an incomparable gem that's proved a hit after one fair spin. – A.F.
Stream: Apple Music / Spotify
---
13. Caution — Mariah Carey (2018)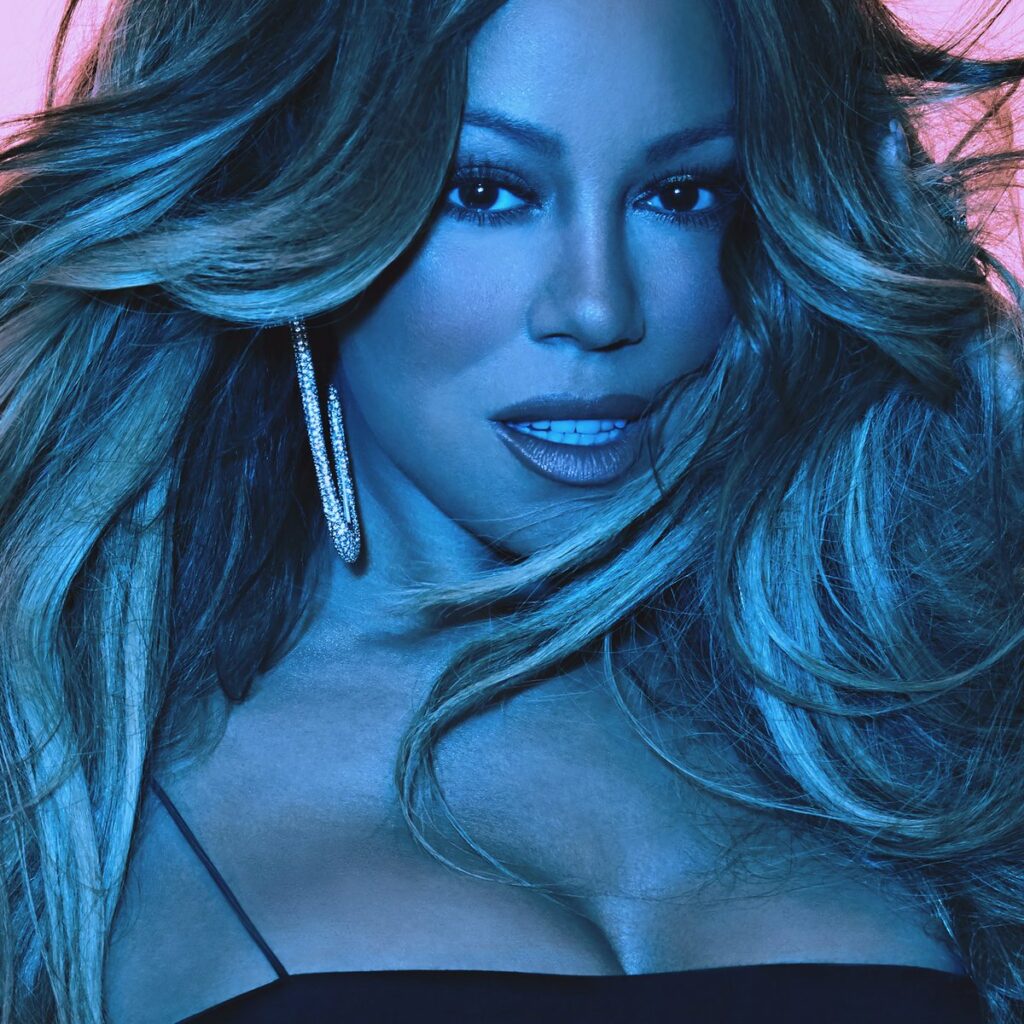 A music legend cannot release an album without high expectations from fans and critics. Throughout her career, Mariah Carey has always set and exceeded the bar of musical excellence with her impeccable vocal range and her mesmerizing lyrics. Caution, Carey's 15th studio album, proved why she has been able to sell over 200 million records throughout her career. Whether she's singing tender ballads like "With You" and "Portrait" or showing off her playful side on "A No No" and "GTFO," Caution pleasantly reminds the world that there are levels to Carey's talent. — K.S.
Stream: Apple Music / Spotify
---
---
14. Ctrl — SZA (2017)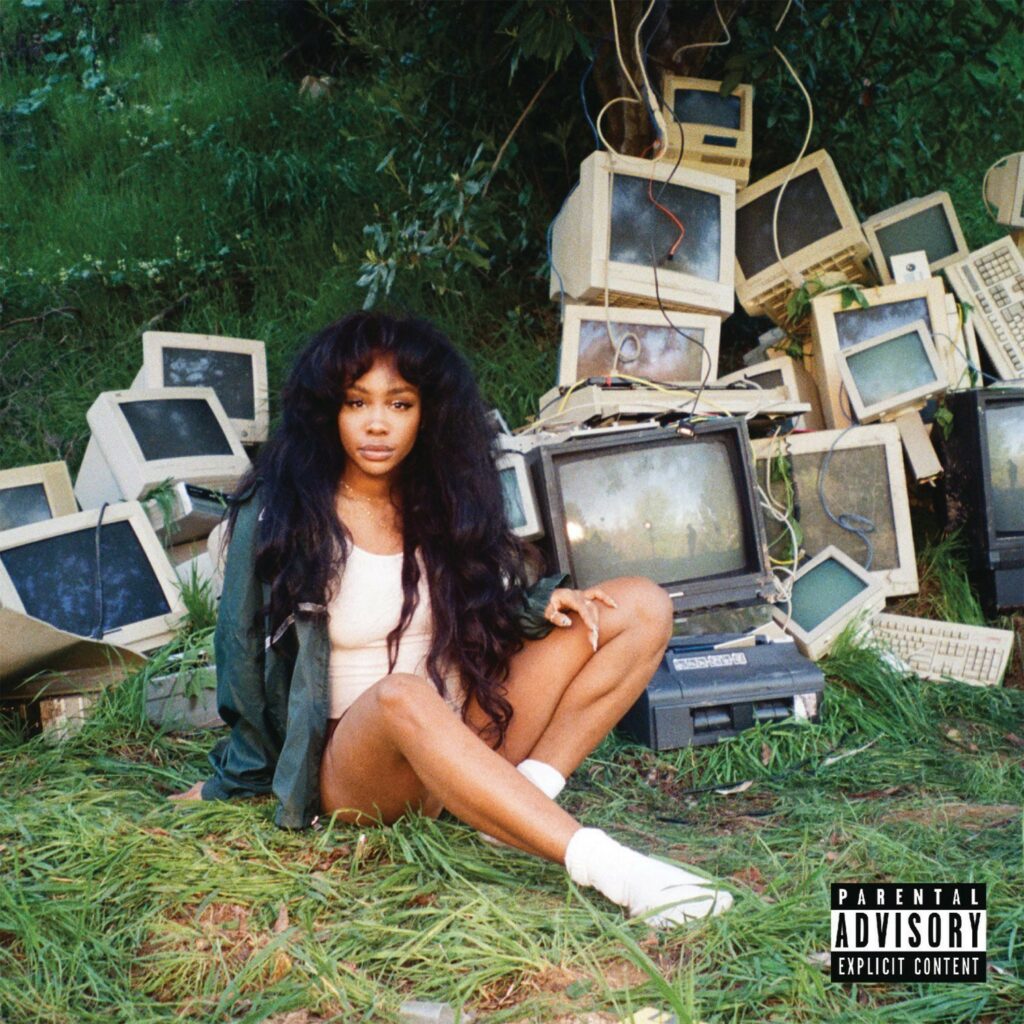 The first lady of Top Dawg Entertainment crafted a playbook on self-awareness, boldness and reflection on Ctrl. SZA, along with her mom and granny, narrates the ebbs of flows of self-discovery in numerous aspects. Along the interestingly insightful journey, the alt & B singer stops at sensuality ("Doves In The Wind"), insecurity ("Drew Barrymore") and acceptance ("Normal Girl") with an ever-changing destination in sight. She takes flight on "Pretty Little Birds" featuring label-mate Isaiah Rashad. The lucid lyrics about soaring high with her lover are stretched across palpitating production with fluttering jazz horns and synths. SZA quaintly captures the nuances of growth in a way that was widely and immensely felt upon her release. Her full-length debut is a comforting coming of age album for young women in their 20-somethings, stepping into their own. — D.B.
Stream: Apple Music / Spotify
---
15. Doubleback: Evolution of R&B — Joe (2013)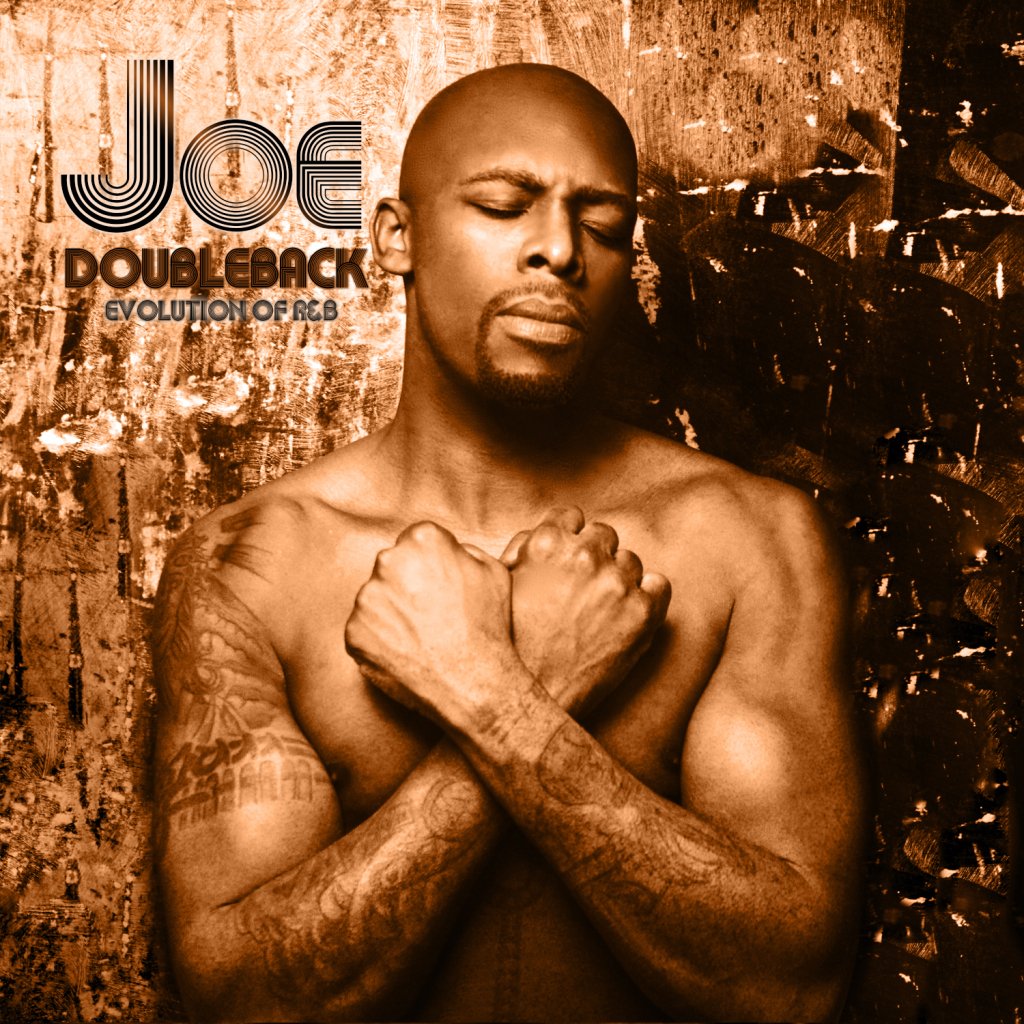 It doesn't get more soulful than Joe. The Grammy-nominated veteran, who debuted in 1993 with the album Everything, effortlessly proves that he's untouchable in the romance department. By merging elements of well-rendered vocals, convincingly tender lyrics, and classic and modern R&B feels, Doubleback: Evolution of R&B is a stroke of pure genius. Never sounding too dated, Joe reaches back to give his male listeners lessons on the beauty of settling down like on "I'd Rather Have a Love," the yearning lead single. He breaks down the pleasurable difference between "Love & Sex" with Fantasia and indulges in the sweet company of "Mary Jane." Doubleback is another reminder to bachelors that there's nothing wrong with turning in your player cards, once and for all. – A.F.
Stream: Apple Music / Spotify
---
16. Ego Death — The Internet (2015)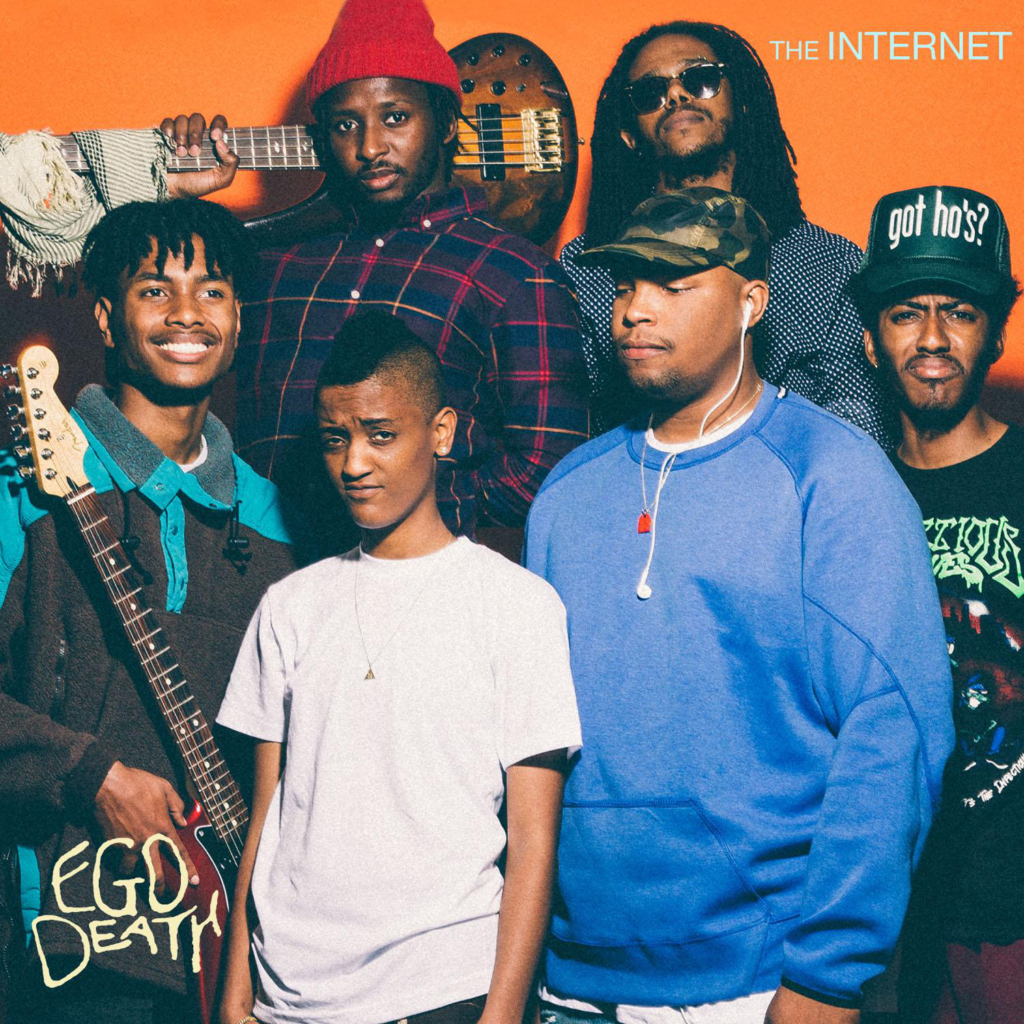 The Internet's third studio album was a wake-up call to anyone who slept on the eclectically soulful band. While their sophomore effort floated in the lo-fi realm, Ego Death took the tempo up a notch. Building on their neo-soul adjacent sound, they pulled from alternative, jazz and lounge music elements to create a body of work that is expansive, yet focused. A common thread for Ego Death is the relaxing, easygoing tone, appropriately displayed in "For The World" featuring James Fauntleroy — a track that shares a similar groove to "Butterflies" by Michael Jackson. The Internet's melodic palate transformed from a mystic vibe to a soul knocking sound on their third album; proof they've grown from being the adolescent band next door to a musically inclined group who's pushing their sound further. — D.B.
Stream: Apple Music / Spotify
---
---
17. ELDORADO — Ro James (2016)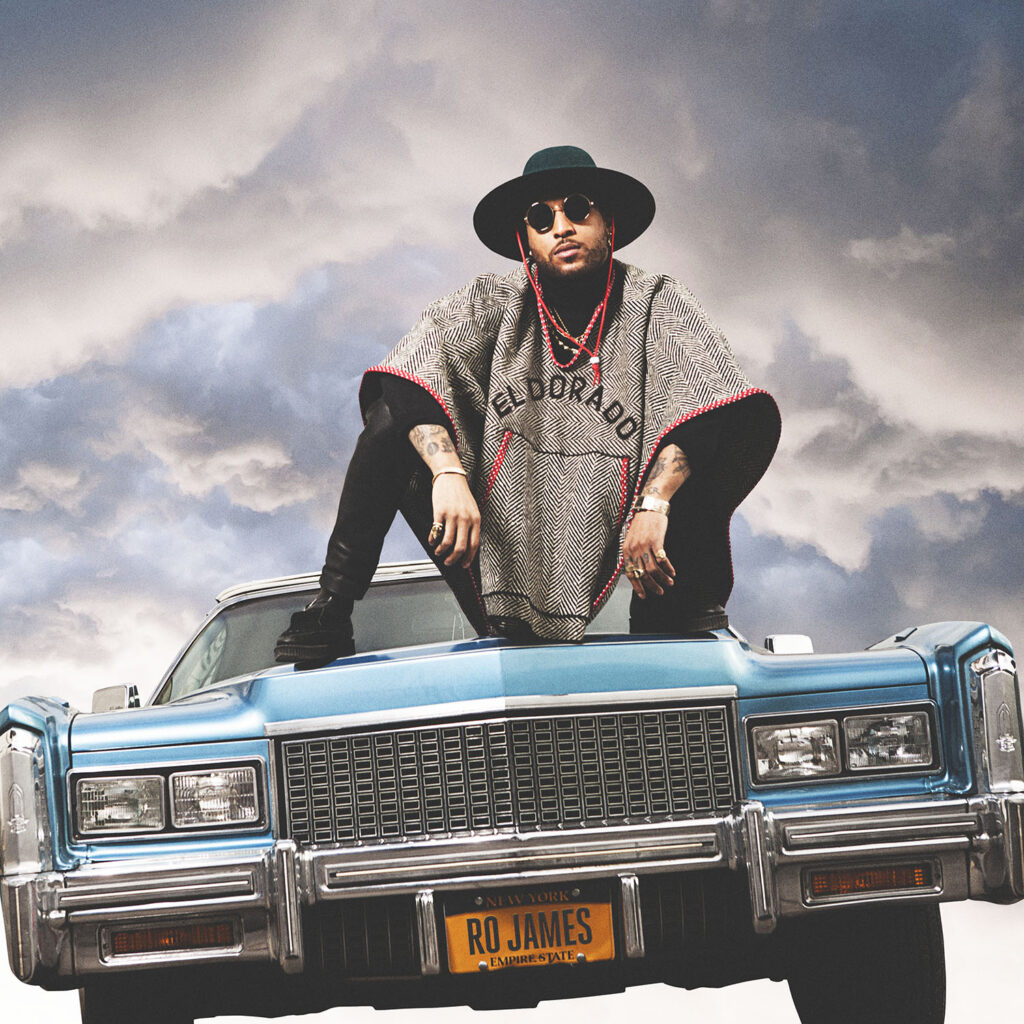 Ro James summons an authentic essence of soul. With a husky and smoldering timbre, his ability to bridge the musicality of his forefathers and his personal influences enhance the listening experience. James pulls from rock, soul and gospel to create a rich and fortifying sound. His trilogy EP Coke, Jack and Cadillacs was released in 2013, simmering a carefully crafted energy that steadily lured fans in.
Three years later, his debut album ELDORADO solidified a lane solely reserved for James to cruise along. His Willie Hutch-sampled track "Permission" took over urban adult contemporary radio and promptly aided his growing success. ELDORADO would be incomplete without hazy and seductive tracks like "Burn Slow" and "GA$" but "Holy Water" contributes a contrasting but necessary element. Swelled with sonorous organs, James belts about becoming better and not losing himself with choir-adjacent backgrounds for full support. For his first major-label release, James leaves an undeniably lasting impression. — D.B.
Stream: Apple Music / Spotify
---
18. Feel The Real — Musiq Soulchild (2017)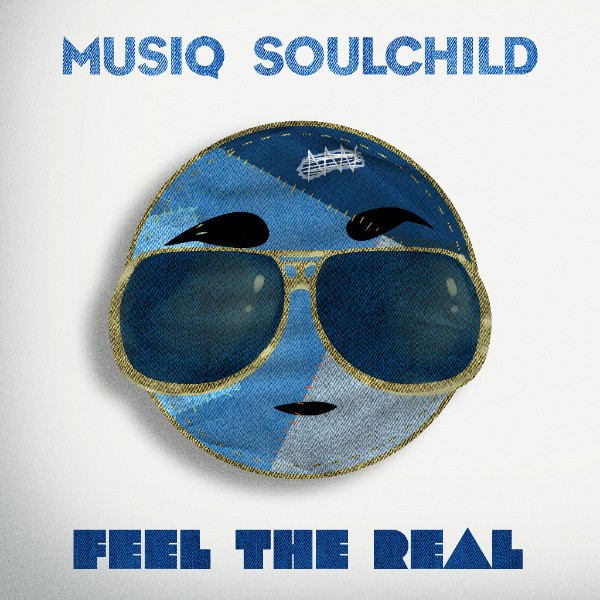 When it comes to love, Musiq Soulchild has a lot to say. Released as a double album, Feel The Real is a 100-minute expedition through the different stages of a relationship. "I kinda wanted to do the whole Feel the Real thing because this love thing, this romance thing, this relationship thing, this interpersonal intimate thing we deal with it's all about how you feel," he told HipHollywood. "You can't think your way through it." The title track, which features Marsha Ambrosius, hears Soulchild shooting his shot at a woman he is interested in pursuing.
On the same token, he isn't looking to settle too quickly. He gets very candid on "Benefits," where he only wants to be friends with benefits. He admits his wrongdoings on the Willie Hyn-assisted "My Bad" and asks his partner to do the same on "Humble Pie." "Let Go" is about knowing when it is time for both partners to move on from a relationship. With everything he experienced in his previous relationship, Soulchild wants to make sure he is ready to make his heart open for the next person. "Test Drive" is about testing the waters before settling down. "We could both crash and burn or we could fly high / Couldn't hurt to take a test drive," he sings. Soulchild expresses his gratitude on the album's closer "Simple Things." Although the album is a lot longer than traditional releases, Soulchild makes the experience enjoyable with his velvety vocals laced over live instrumentation. — K.S.
Stream: Apple Music / Spotify
---
19. Freudian — Daniel Caesar (2017)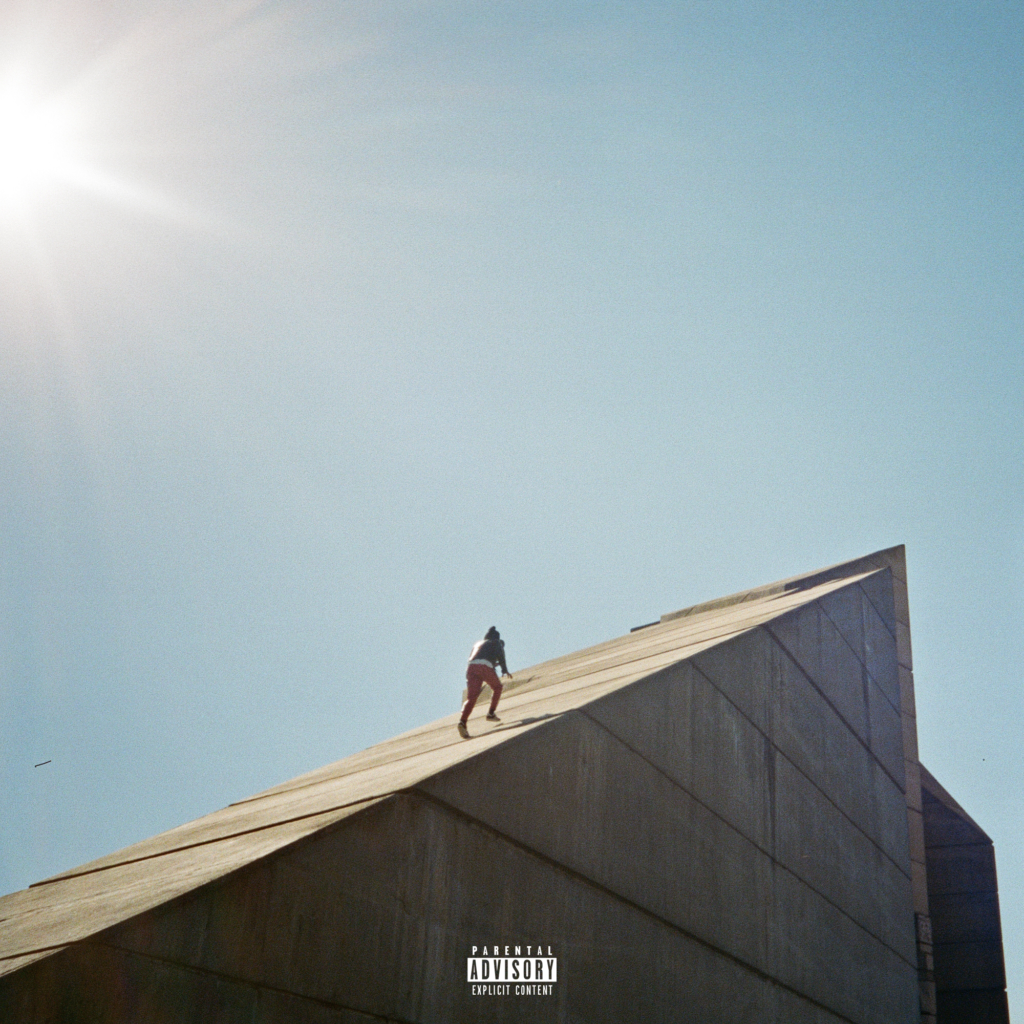 The early 2010s consisted of R&B artists trying to keep up with what was contemporary, with many gravitating toward pop, alternative and EDM. On the contrary, Ontario-born singer-songwriter Daniel Caesar spent much of the early 2010s being recognized as a budding voice in classic R&B stylings with the release of several scattered EPs such as 2014's Praise Break and 2015's Pilgrim's Paradise. However, Caesar's debut album Freudian became a constant revisit for casual listeners of the genre after its release in 2017. The obvious nods to gospel music on tracks such as "Hold Me Down" and "We Find Love" adds a natural anointing to Caesar's smooth sound. However, it is songs such as "Blessed" and the H.E.R.-assisted "Best Part" that elevate Caesar to timeless status, as both became radio and wedding mainstays, respectively. While everyone else was making moody, aesthetically-pleasing sounds, Caesar created a timeless record that offered a little something for everyone.— A.H.
Stream: Apple Music / Spotify
---
20. Greater Than One — Dwele (2012)
Dwele is arguably one of the most underrated neo-soul singers. The Detroit native's fifth studio album, Greater Than One, is proof in the pudding. Drawing inspiration from '80s R&B, Greater Than One highlights various topics surrounding a relationship. From missing out on love ("Going Leaving") to knowing how to keep his woman happy ("What Profit") to avoiding temptation ("Frankly My Dear"), the subject matter is relatable for anyone who has ever experienced a relationship. A standout moment on the album is the eargasmic "Obey," an alluring tune where Dwele takes complete control in the bedroom as he instructs his woman to submit to his orders. Looking back, Dwele stepped outside of his traditional sound for Greater Than One, all while staying true to his artistry. — K.S.
Stream: Apple Music / Spotify
---
21. Gumbo — PJ Morton (2017)
There is no place like home. PJ Morton returned to his New Orleans roots for his fourth studio album, Gumbo. With just nine tracks, the introspective LP is seasoned with intense topics that are most personal to him. On "Claustrophobic" featuring Pell, Morton vents about his frustrations in the music industry, making it clear that he is not interested in chasing trends. He offers hope to the marginalized on "Everything's Gonna Be Alright" featuring BJ the Chicago Kid and The HamilTones. "Religion" hears Morton calling out people who use religion to justify their bad behavior, singing, "But you blame your God when it's your own fault / Where is the love that your God spoke of?" He celebrates lifelong love on "First Began," which was nominated for Best R&B Song at the 2018 Grammy Awards. The album also received a nomination for Best R&B Album. — K.S.
Stream: Apple Music / Spotify
---
22. H.E.R. — H.E.R. (2017)
Before she was the ominous, multitalented music virtuoso known as H.E.R., California native Gabi Wilson first appeared on a radio talent competition Next Big Thing in 2009, ultimately losing. However, it was not until she put on a pair of massive sunglasses to cover her face, changed her name to the acronym Having Everything Revealed, and released an eponymous debut EP that H.E.R. became a slow-burning sensation everyone wanted to know. A compilation of her first two EPs released in 2016 and 2017, respectively, H.E.R. is the diamond that emerged from the coal that came with the introduction of alternative R&B in the mid-2010s: a purely R&B album that is true to its roots, yet can easily compete with the fiercest competitors. H.E.R. received several nods from critics and contemporaries alike, including a co-sign of the album's second single "Focus" from Rihanna.
With just one feature on the entire project, H.E.R. puts her messages of love, regret, pain, and pleasure at the forefront of the album on songs such as "Rather Be," "2," and "Losing." Although not a radio-heavy project, the resonance of H.E.R. made it all the way to the Grammy stage, earning the singer-songwriter Best R&B Album, and Best R&B Performance for her duet "Best Part" with Daniel Caesar. While she still has yet to put out a proper debut LP, H.E.R. remains a staple of the 2010s as the world waits to see what she will do next. — A.H.
Stream: Apple Music / Spotify
---
23. Honestly — Lalah Hathaway (2018)
Lalah Hathaway's first studio album on her independent imprint followed her pair of Grammys won for her 2015 live album. All-around musician Tiffany Gouché is involved with each song on Honestly, pushing Hathaway into a more free-spirited and adventurous territory sonically than her previous albums. Fortunately, this bold play works to the polyphonic-voiced singer's advantage. Everything from Honestly is a mood. "I Can't Wait" beams with feel-good vibes to get any party started. The Lecrae-assisted anthem "Don't Give Up" is a large dose of reassurance, while "Won't Let Go" ducks and dodges an obsessed ex. And while her rich, warm overtones are attached to nostalgic video game noise, it doesn't seem scattered or muddled. It's actually a positive step in the next direction of Hathaway's elevated artistry. – A.F.
Stream: Apple Music / Spotify
---
24. In My Mind — BJ the Chicago Kid (2016)
With the many directions R&B has taken, only a few have been able to elevate the genre while staying true to its core elements. When BJ the Chicago Kid independently released his debut album Pineapple Now-Laters in 2012, he garnered attention with his soulfully robust voice, suggestive of prominent hometown soul singers like Sam Cooke and Curtis Mayfield. Six months later, he signed a deal with the famed Motown Records where he released his major-label debut, In My Mind.
By injecting the quintessence of his forefathers into his resonating sound, BJ evidently distinguished himself from his peers. He makes use of his storytelling skills on a tale of infidelity on "Wait Til the Morning" featuring Isa. On the sensual track "The Resume" featuring Big K.R.I.T., BJ channels the computerized '90s energy by way of Jodeci. He closes the album with "Turnin' Me Up," a soothing and irresistible acoustic number with the impromptu spirit of a jam session. BJ presents a modern take on soul music with In My Mind, while keeping the spirit of the music form alive. — D.B.
Stream: Apple Music / Spotify
---
25. Kaleidoscope Dream — Miguel (2012)
Miguel had a lot to prove with his sophomore album, Kaleidoscope Dream. His debut All I Want Is You was the spacey and rhythmic introduction to his genre-melding talents, yet it wasn't well-received upon its release. Taking significant creative control this time, Miguel returned to the drawing board to create an imaginative fusion of psychedelic soul, rock and R&B. The album begins with "Adorn," the feel-good throwback-adjacent single that matured into a classic over time. As the ear-bending journey continues, the title track is more than fitting of its name, navigating a chromatically rippling number that'll take listeners to another plane. The daringly neoteric direction Miguel took resulted in him becoming a regarded voice among male R&B. — D.B.
Stream: Apple Music / Spotify
---
26. Late Nights & Early Mornings — Marsha Ambrosius (2011)
As half of the neo-soul duo Floetry, Marsha Ambrosius is one of the pillars that fused rap, soul, and jazz to create the genre nearly 20 years ago. It was these elements and a sultry, operatic voice that are the driving force behind her debut solo album Late Nights & Early Mornings. However, pushing the envelope even further, Ambrosius brought her unique form of storytelling into a new era and rewrote the book of grown and sexy for a new decade. She included clever scenarios in songs like "I Hope She Cheats On You (With a Basketball Player)" and "Far Away," a tearjerking narrative that you feel just as hard as the sensual slow jams. The album debuted at number two on the Billboard 200 chart, and "Far Away" earned two Grammy nominations at the 54th Annual Grammy Awards in 2012. Late Nights & Early Mornings became less of a single project for one moment in time, but a mood for the right time of night, anytime. Whether those listening were feeling kinky, sad or just lying awake thinking about life, Ambrosius' pen was there to get them through it. — A.H.
Stream: Apple Music / Spotify
---
27. Love Life — Tamia (2015)
It's hard to believe Tamia recorded her very solid sixth studio album, Love Life, in just 10 days. Taking an edgier approach than her previous works, Love Life is grown and sexy at its finest. "It's not as deep and dark as some of my past albums; it's in a better place," she said in a past interview. The Canadian singer worked with a diverse group of songwriters and producers including The-Dream, Tricky Stewart, Pop & Oak, Chuck Harmony, Claude Kelly, Polow Da Don and The Stereotypes. The romantic album highlights the best moments of being in love — and could even serve as a guide on how to add a little spice to a longterm relationship. Tamia describes the feeling of falling in love with the opener "Love Falls Over Me." On the album's lead single "Sandwich and a Soda," she gets submissive as she sings about taking care of her man in and outside of the bedroom. Speaking of the bedroom, Tamia doesn't hold back on songs about making love ("Chaise Lounge," "Lipstick" and "No Lie"). The album's standout track is definitely "Stuck With Me," which peaked at No. 14 on Billboard's US Adult R&B Songs chart. Love Life is another example of how an artist can be intimate while leaving something to the imagination. — K.S.
Stream: Apple Music / Spotify
---
28. Love, Marriage & Divorce — Toni Braxton and Babyface (2014)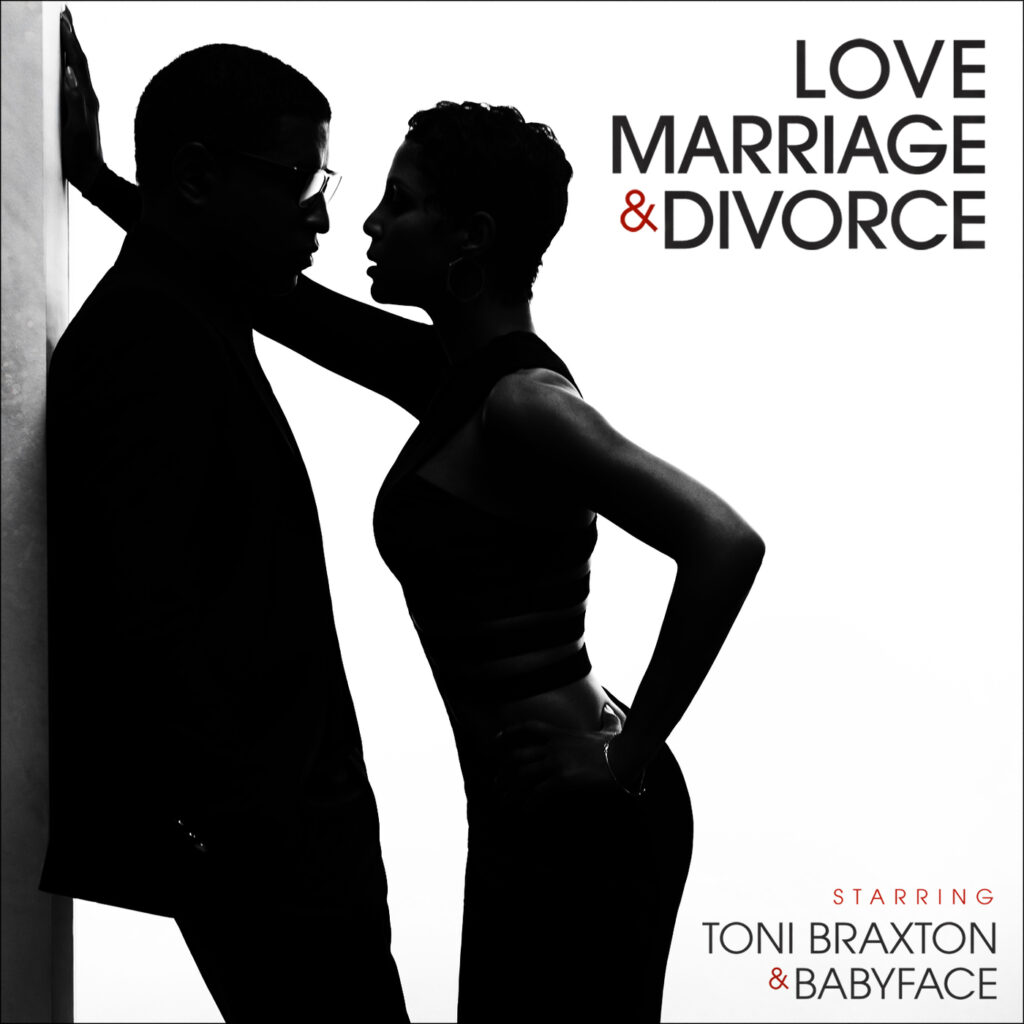 Toni Braxton and Babyface's Grammy-winning joint album Love, Marriage & Divorce is a quite satisfying collection of gorgeous selections that profile the romantic confessions of their lives. Working closely alongside heavyweight musician Daryl Simmons and Antonio Dixon, the two R&B greats cover past, present, and future love stories and share important experiences to provide healing for one's relationship and heart. Passionately-sung numbers like "Where Did We Go Wrong?" minister on the power of listening, while "Reunited" supports mutual reconciliation. Other standouts include the remorse hit "Hurt You," the love-drenched makeup tune "Sweat" and "I'd Rather Be Broke," the bittersweet solo by Braxton. Needless to say, Braxton and Edmonds are a fine duo, and it's a serious crime when they're apart for too long. – A.F.
Stream: Apple Music / Spotify
---
29. New Amerykah Part Two: Return of the Ankh — Erykah Badu (2010)
Two years after releasing New Amerykah, Pt. 1 (4th World War), Erykah Badu followed up with the album's sequel, New Amerykah, Pt. 2 (Return of the Ankh). While part one centered around politically-charged topics, part two is more personal as Badu focused more on her love life. Sonically, the album pulls inspiration from Badu's early works like Baduizm. "The album is more emotional and flowy and talks about feelings," Badu explained at a listening party in 2010. The obvious standout is her liberating single "Window Seat." The controversial video, which shows Badu walking around nude in Dealy Plaza, ultimately led to her getting charged for disorderly conduct. Other highlights on the album include the funk-infused "Turn Me Away (Get Munny)," the cautionary "Fall in Love (Your Funeral)" and the buttery "Umm Hmm." — K.S.
Stream: Apple Music / Spotify
---
30. No Boys Allowed — Keri Hilson (2011)
Some fans and critics had to learn not to judge an album by its title when Keri Hilson announced her sophomore effort, No Boys Allowed. She explained the meaning behind the album in a press release, "It's not about excluding men. It's more about women understanding that there comes a time in your life when you want a man. A real man. A grown up. Not a boy. And that's not a bad thing." While Hilson's debut album In A Perfect World was more on the safe side, No Boys Allowed saw the singer-songwriter more confident and open. Kicking off the album with her J.Cole-assisted banger "Buyou," Hilson made is clear that she wasn't about the shits. "You want a ride or die chick, baby / But you ain't got a whip, baby / It ain't gon' happen / You don't got shit, you need a walk or die chick, baby," she sings in the second verse. After setting the record straight, she showed love to the ladies with her empowering anthem "Pretty Girl Rock," which was co-penned by Ne-Yo.
Some of the best moments on the album are Hilson's most vulnerable tracks. "Breaking Point" is about being fed up with a lover's shenanigans. The bittersweet "Beautiful Mistake" is about regretting a past relationship. The John Legend-penned "All the Boys" hears Hilson reminiscing about relationships from her teenage years. At the time, she thought she was in love but later realized what true love is. "After all the boys that I thought I loved before I didn't know what love was / Til you knocked on my door," she sings. Hilson balances the emotional feels with flirty numbers like "The Way You Love Me" featuring Rick Ross, "Gimmie What I Want," and the reggae-tinged "Bahm Bahm." No Boys Allowed is a nearly flawless genre-blending album that can be played from start to finish without skipping a track. The hidden interludes make the listening experience even more enjoyable — even during some of the darkest moments on the album. — K.S.
Stream: Apple Music / Spotify
---
31. Now or Never — Tank (2010)
Three years after releasing his Grammy-nominated album Sex, Love & Pain, Tank returned with more bedroom vibes on Now or Never. It was his first album to release under Atlantic Records, following his departure from Blackground Records where he released his first three albums. Now or Never is a coherent body of work that is filled with tender R&B tunes. With enticing titles like "Sex Music," "Scream" and the Chris Brown-assisted "Foreplay," the R&B General was on a mission to please his listeners in every way. Sonically, Now or Never is a lot lighter than its predecessor, which was done intentionally. "It's a happier album, I'm appreciating more, I'm celebrating more," he told The Boombox. Speaking of "Celebration," his Drake-assisted track is among the standout tunes on the LP. "Emergency" is probably the most recognized song on the album. Borrowing the same melody as Pleasure P's "Under," which he also co-wrote and co-produced, "Emergency" sees Tank coming to the rescue to satisfy a woman's needs in the bedroom. "When I got there, put her on the floor / She leakin' but she still breathin'," he sings. While Tank ended up releasing six albums this decade, Now or Never remains a staple in his discography. — K.S.
Stream: Apple Music / Spotify
---
32. Passion, Pain & Pleasure — Trey Songz (2010)
By the end of the 2000s, Virginia native Trey Songz was a full-fledged R&B sex symbol. On his fourth studio album, Passion, Pain, & Pleasure, Songz builds on the slow jam catalog he's become notorious for. Moreover, he expands his seductive pallet to include more than just sex, but more mature emotions like lust on songs like "Can't Be Friends," a rarity in the genre at the time. Also, the album spawned hits such as the Nicki Minaj-assisted "Bottoms Up," which is certified four times platinum in the United States and reached number six on the Billboard Hot 100, becoming his highest-charting song to date. Outside of being a great album, Passion, Pain, & Pleasure was one of the only albums that remain consistently R&B through and through. While his contemporaries were switching it up to keep up with the times, Songz carried the genre into the next decade by starting off strong. Not only that, he inspired several future baby-making hitmakers in the genre. Passion, Pain, & Pleasure earned Songz several nods, including Favorite Soul/R&B Male Artist at the 39th Annual American Music Awards, and will forever be remembered as the album that paved the way for R&B in the 2010s. — A.H.
Stream: Apple Music / Spotify
---
33. Perfectly Imperfect — Elle Varner (2012)
As the daughter of two published songwriters, it is no surprise why Elle Varner has a knack for storytelling. Her debut album Perfectly Imperfect via RCA Records is a compilation of relatable stories centered around love and self-acceptance. Varner worked closely with production duo Pop&Oak and her father Jimmy to craft one of the most noteworthy debut R&B albums this decade. Although her Grammy-nominated single "Refill" gets all the attention, there are quite a few gems on the album. With a sample from Kool & The Gang's "Little Children," "I Don't Care" finds Varner going "into the deep end" with a guy and having no regrets about it. Over a funky bass, she tells her lover what she can bring to the table on "Leaf." The closing track, "So Fly," is probably one of the most important songs on the album. The uplifting tune is about accepting yourself — flaws and all. "So, I decided I'm the definition of fly / And if you want to know why / I know what money can't buy," she sings. — K.S.
Stream: Apple Music / Spotify
---
34. Pieces of Me — Ledisi (2011)
First and foremost – Ledisi is one of the best R&B/soul vocalists of the last 20 years. The New Orleans native has made a name for herself as an artist who renders lovely, traditional R&B-styled compositions with thrilling jazz crescendos. For her third major-label outing and fifth overall, Ledisi doesn't miss a chance to continue enticing R&B fans with more sensational vocal takes. Pieces of Me satisfies those deeply in love on joyous tunes like the tender "I Gotta Get to You" and everlasting ode "Stay Together" featuring Jaheim. Like the winning titular track, this remarkable set gives Ledisi a platform to be delightfully inspirational on empowering jams like the bluesy "BGTY" and the self-advocating anthem "Raise Up." – A.F.
Stream: Apple Music / Spotify
---
35. Raymond v. Raymond — Usher (2010)
Usher was undoubtedly a bonafide superstar in the 2000s. However, all of that changed with his marriage to Tameka Foster in 2007, and the Atlanta-native began to focus on themes of love and marriage. This caused a dip in sales for 2008's Here I Stand, an album almost entirely inspired by his marriage to Foster. When the two unexpectedly divorced in 2009, it inspired Usher to create an album based on the situation as well as where he expected to go from there. Thus, Raymond v. Raymond was born. Seen as sort of a return to the sensual, yet pain-stricken Confessions of 2004, Raymond v. Raymond features some of Usher's finest uptempo hits of the decade, including "OMG," "Hey Daddy (Daddy's Home)" and "Lil Freak."
However, Usher's sixth album saw him utilize the emerging sound of EDM for songs such as "DJ Got Us Falling In Love" and "Somebody to Love." This new-found sound extended into Usher's hit love song "There Goes By Baby," a wedding song for the ages. Raymond v. Raymond won Usher two Grammy Awards in 2011, including Best Contemporary R&B Album and Best Male R&B Vocal Performance. An album with features from Nicki Minaj, JAY-Z, will.i.am, and more, Raymond v. Raymond is Usher's return to form for a new generation of R&B fans to discover. — A.H.
Stream: Apple Music / Spotify
---
36. Reality Show — Jazmine Sullivan (2015)
When Jazmine Sullivan cleaned out her music industry cubicle in early 2011 to discover her true purpose in life, she left the world in complete shock. But, after nearly five years, the Philadelphia native had music admirers tuned into Reality Show, her third album. Ordering 12 songs, featuring studio input from the likes of SaLaAM ReMi, Key Wane, and Chuck Harmony, this phenomenal LP plays out overtly personal situations associated that are often a common narrative of many young Black women.
As a songsmith, with a knack for vivid imagery, Sullivan loads Reality Show with originals that seamlessly exalt her contemporary spirit like the trapsoul "Brand New" and down-chick anthem "#Hoodlove." Some cuts sound like old favorites like the After 7-inspired hit "Let It Burn" and "Forever Don't Last." Other attention-holders stand in a league of their own like the introspective art "Masterpiece (Mona Lisa)." At the end of the day, Reality Show finds Sullivan singing with new conviction and versatility that makes her triumphant return to music more notable than other R&B comebacks. – A.F.
Stream: Apple Music / Spotify
---
37. Souled Out — Jhené Aiko (2014)
Being off-brand isn't Jhené Aiko's motive. Resurfacing on the scene with her 2011 mixtape Sailing Soul(s), she introduced her newly-crafted sound that was more authentic to her artistry than her earlier work. Garnering recognition with her Sail Out EP in 2013, the debut album Souled Out concluded her motif. Aiko has remained steady on her music journey, refusing to let the industry steer her off course. Against an ambiently rhythmic background, her soothing voice lulls the sting of her realer-than-life lyrics. Aiko pulls from personal experiences and sets them in her songs, mirroring her reality with yours. With "Lyin King," Aiko floats across the aquatic-like synths with a conviction that her lover will never know when a good thing is in his face. Souled Out is littered with philosophical gems, while providing a guide through the commensurating stages of heartbreak and enlightenment. — D.B.
Stream: Apple Music / Spotify
---
38. Still Standing — Monica (2010)
The title says it all. Monica was Still Standing after a 15-year career of ups and downs. In the seasoned vocalist's first album in four years, Monica capitalizes on the strength of her sincere duet with Keyshia Cole ("Trust") and makes a triumphant return with age-appropriate uptempo and downtempo R&B tunes. The iron-solid hit "Everything to Me," which marks her first-ever solo Grammy nod, takes its cue from Deniece Williams' soulful single "Silly." Monica keeps on the nostalgic path on "If You Were My Man," while she lays her head on the chest of "Superman," a soulful ode to her the man in the red cap. Other solid selections include the in-need banger "Here I Am" and the sappy ballad "Love All Over Me." While Monica reflects mostly on love, she masterfully fuses songs about perseverance and self-importance on cuts like "Mirror," "Believing in Me" and the survival title track. – A.F.
Stream: Apple Music / Spotify
---
39. SweetSexySavage — Kehlani (2017)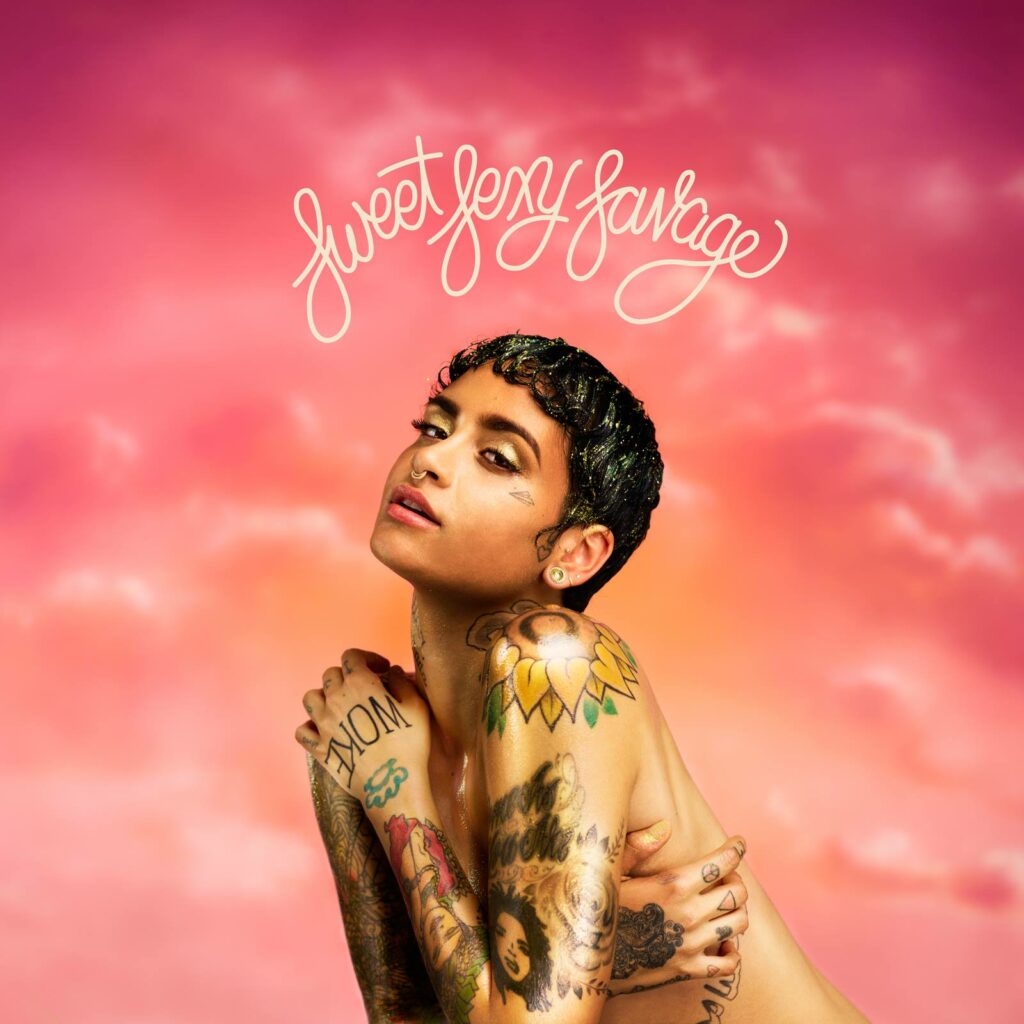 There is a captivating nature about Kehlani. It could be her transparency, her charm or her confidence but all those aspects and more attribute to her debut LP SweetSexySavage. The Bay Area native signed a partnership with Atlantic Records, following the success of her 2015 mixtape, You Should Be Here. Her follow-up presented a refined body of work that remained honest to Kehlani's discography. Tracks like "Too Much" and "Personal" lift melodies and song structures from the '90s and early 2000s without relying on obvious samples. She beams on "Piece of Mind"; her flawless harmonies perfectly compliment the consonantly layered production, reaching peak vocals by the 2:42 mark. Kehlani exhibits a vibrant synergy of her inspirations with her artistry on her debut, successfully providing songs for the sweet, sexy and savage sides in all of us. — D.B.
Stream: Apple Music / Spotify
---
---
40. The Electric Lady — Janelle Monáe (2013)
Janelle Monae's imagination is aptly cinematic. From her debut EP Metropolis: The Chase Suite, Monae showcased her well-rounded vision by introducing the story of her alter-ego, android Cindi Mayweather. As the prequel to The ArchAndroid, the afro-futuristic dystopian tale of The Electric Lady directs with a livelier soundtrack. Pulling inspiration from the early eras of soul music on tracks like "Dance Apocalyptic," Monae shows she is a true student of those who came before her. She creates a sonic time chamber of sorts and lingers in the '70s on "It's Code" and "Can't Live Without You," which takes a page out of Stevie Wonder's book. Skillfully bridging the past, present and future of R&B, Monae brings Prince, Solange and Erykah Badu along as co-pilots for the electrifying ride to the world of Metropolis. — D.B.
Stream: Apple Music / Spotify
---
41. The Lady Killer — CeeLo Green (2010)
CeeLo Green had the world shouting "Fuck You" at the start of the decade. The tell-off anthem was the lead single to his third solo album, The Lady Killer, and earned Green a Grammy for Best Urban/Alternative Performance in 2012. Sure, we can talk about how a song about a failed relationship with a gold digger was one of the biggest records at the time, but there is much more to be said about The Lady Killer. Best known as a member of the hip hop group Goodie Mob, Green steered clear from rapping this time around on his soul-infused project. "I thought The Lady Killer sounded edgy and elegant at the same time. So I wanted something like James Bond, but like Barry White would do it," he told Billboard in an interview. Green introduces his "Lady Killer" persona on the opening track, before living his best life on the catchy "Bright Lights Bigger City," which has a looping bassline similar to Michael Jackson's "Billie Jean." Green keeps his listeners engaged with his dynamic vocal performance throughout the rest of the album. Some of his best vocal moments can be heard on "Love Gun" featuring Lauren Bennett, "Fool for You" featuring Earth Wind & Fire's Philip Bailey and the classic Motown-tinged "Old Fashion." — K.S.
Stream: Apple Music / Spotify
---
42. The Light of the Sun — Jill Scott (2011)
After laying down the bricks of neo-soul with her epic The Real Thing: Words and Sounds trilogy in the 2000s, Philadelphia native Jill Scott ventured into acting, making her cinematic debut in the films Hounddog and Tyler Perry's Why Did I Get Married? in 2007. Scott released The Light of the Sun, a dramatic sonic change from her previous work. As Scott's first three albums dealt with self-discovery and maturation through mellow grooves and heavy jazz influence, The Light of the Sun had a brighter sound than anything Scott had ever released. Having given birth to her son Jett in 2009, the album reflected Scott's happiness at the time as she celebrated life and love on songs such as "Blessed" and "So In Love" featuring Anthony Hamilton as well as her proudful womanhood on tracks such as "Womanmanifesto." The Light of the Sun debuted atop the Billboard 200 and Top Hip-Hop/R&B Albums charts and earned Scott two Soul Train awards for Best Female Artist and Best R&B/Soul Album. Scott's fourth album represents her transition from a young woman trying to find her way to a grown woman who knows exactly what she needs. — A.H.
Stream: Apple Music / Spotify
---
---
43. The London Sessions — Mary J. Blige (2014)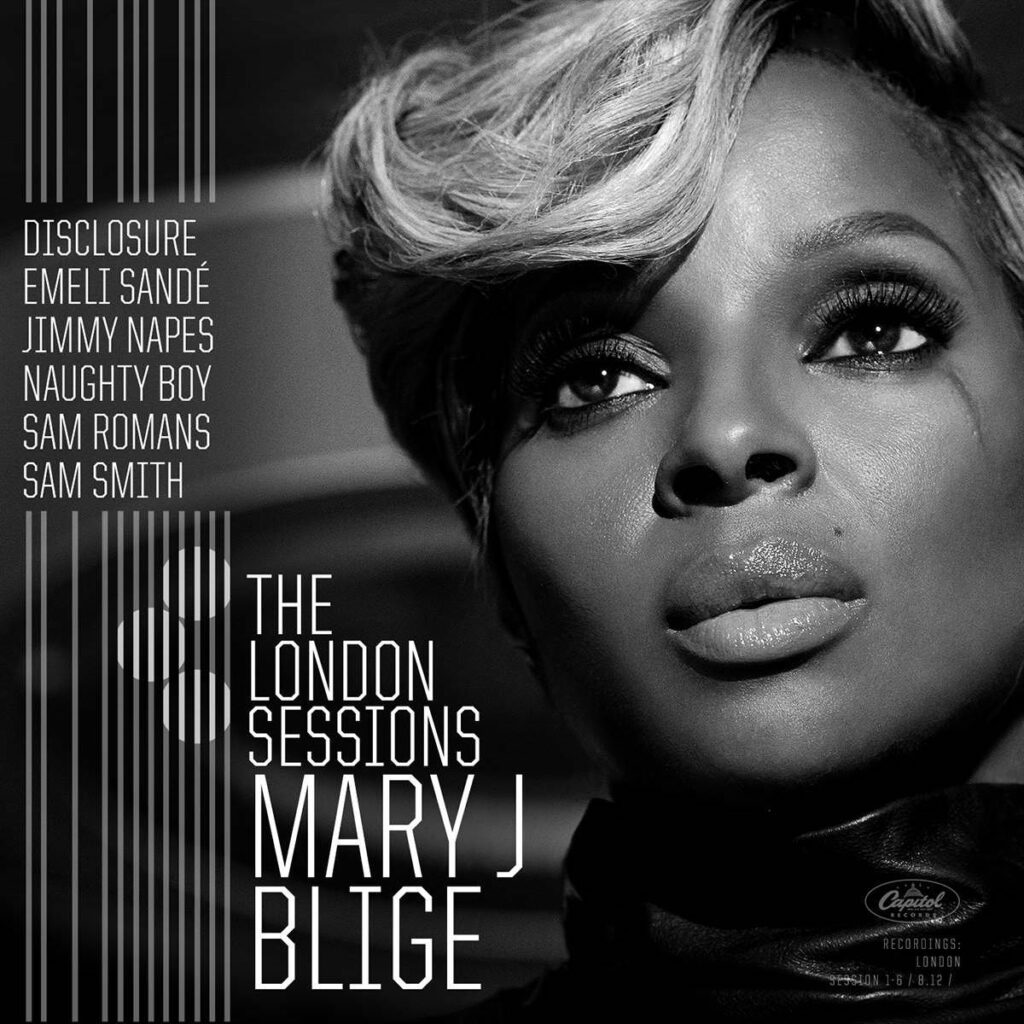 As the only accomplished force in mainstream music to take home Grammys in four different genres, Mary J. Blige has earned the right to experiment with new sounds and depart from the musical style she's responsible for pioneering. For her 12th studio effort, The London Sessions, the Queen of Hip-Hop Soul left the states and jetted across the pond to draw recording inspiration from the UK's brightest stars, including Sam Smith, Disclosure, and Emeli Sandé. The deep house tracks "Nobody But You" and "My Loving" thrive on blissful lyrical material. Meanwhile, The London Sessions features acoustic, therapeutic ballads ("Not Loving You," "Therapy") that speak for themselves. Overall, this noteworthy disc sends an important wake-up call to the music industry: Mary J. Blige isn't afraid of change if it means she doesn't have to be boxed in. – A.F.
Stream: Apple Music / Spotify
---
44. The Love and War MasterPeace — Raheem DeVaughn (2010)
There comes a time when an artist wants to create a body of music to help heal the world. For Raheem DeVaughn, the time came for his third studio album, The Love and War MasterPeace. "I named the album The Love and War MasterPeace because I feel that where I am as a person and where we are as a people, we are all trying to master that internal peace and happiness in a very strange time," DeVaughn said in a past press statement.
Pulling inspiration from fellow Washington, D.C. native Marvin Gaye's critically-acclaimed album What's Going On, The Love and War MasterPeace tackles issues affecting our society. Gaye's influence can clearly be heard on the album's lead single "Bulletproof" featuring Ludacris, which is a call to action for everyone to open their eyes on what's really happening in the world around them. "You betta' pray to the most high or whoever you praise / 'Cause politicians can't help you, they puppets to slaves," warns DeVaughn. He empowers women on songs like "The Greatness" featuring Wale and reminds them of their worth on "Black & Blue," which brings awareness to domestic violence. It wouldn't be a Raheem DeVaughn album without his babymaking music. He brings the seductive vibes on velvety tunes like "Fragile" featuring Malik Yusef, "B.O.B," "Microphone" and "Garden of Love." — K.S.
Stream: Apple Music / Spotify
---
45. The MF Life — Melanie Fiona (2012)
Melanie Fiona cemented herself as a retro-soul singer with her debut album, The Bridge. The sound of her Grammy-nominated single "It Kills Me" would serve as the blueprint for her next album, The MF Life. Released on Universal Records, The MF Life explored the highs and lows of love. With an emphasis on low moments, the 14-track offering is filled with punch-you-in-the-gut emotion and vivid storytelling. "I wanted it to be a collection of music and songs that make people think about the things that we actually go through and feel," Fiona told NPR. Heartbreak and sorrow are reoccurring themes on The MF Life. "Wrong Side of a Love Song" is Fiona's desperate attempt to get her man back after he broke up with her. "This is what it feels to be the one that's standing left behind," she sings.
Fiona also deals with loss on the album. "Gone (La Dada Di)" featuring Snoop Dogg is probably the most depressing song on the set. The Soundz-produced cut finds Fiona trying to process the death of her lover and regretting the argument they had. "Guess I'm thinking bout the last conversation we had / And the mean things that we've said / Wishing I could take the whole thing back / As I'm standing at his doorway, covered in red," she sings. Fiona's raspy vocals shine on records like "Bones" and "Running." There are some lighter moments on the album such as the uplifting tunes "Change the Record" featuring B.o.B and "Watch Me Work." The MF Life is a testament that our lives are not perfect and we will all go through some painful and traumatic experiences at some point. And when we do, we can always revisit Fiona's stellar body of work. — K.S.
Stream: Apple Music / Spotify
---
---
46. Three Kings — TGT (2013)
At a time where male singing groups were scarce, Tyrese, Ginuwine and Tank filled a necessary void. Following in the steps of their predecessors LSG (Gerald Levert, Keith Sweat and Johnny Gill), the solo R&B singers who are actual friends formed their supergroup TGT and released their only album Three Kings in 2013. They include all of the quintessential R&B album checkpoints: a song with a rap feature ("No Fun"), a few ballads and slow jams ("I Need," "Lessons In Love") with a few interludes in between. Among the tracks, "Burn Out" is the standout sleeper from their debut. Each gentleman performs ostentatiously on the intricate production that consists of multiple sonic and vocal peaks. The finished product creates an aural rush that'll drive listeners into melodic bliss. Their distinct voices combined created harmonies that offered a unique texture and technique that has been absent from current R&B music. The trio's undeniable formula lead them to a Grammy nomination for Best R&B Album in 2014. — D.B.
Stream: Apple Music / Spotify
---
47. Two Eleven — Brandy (2012)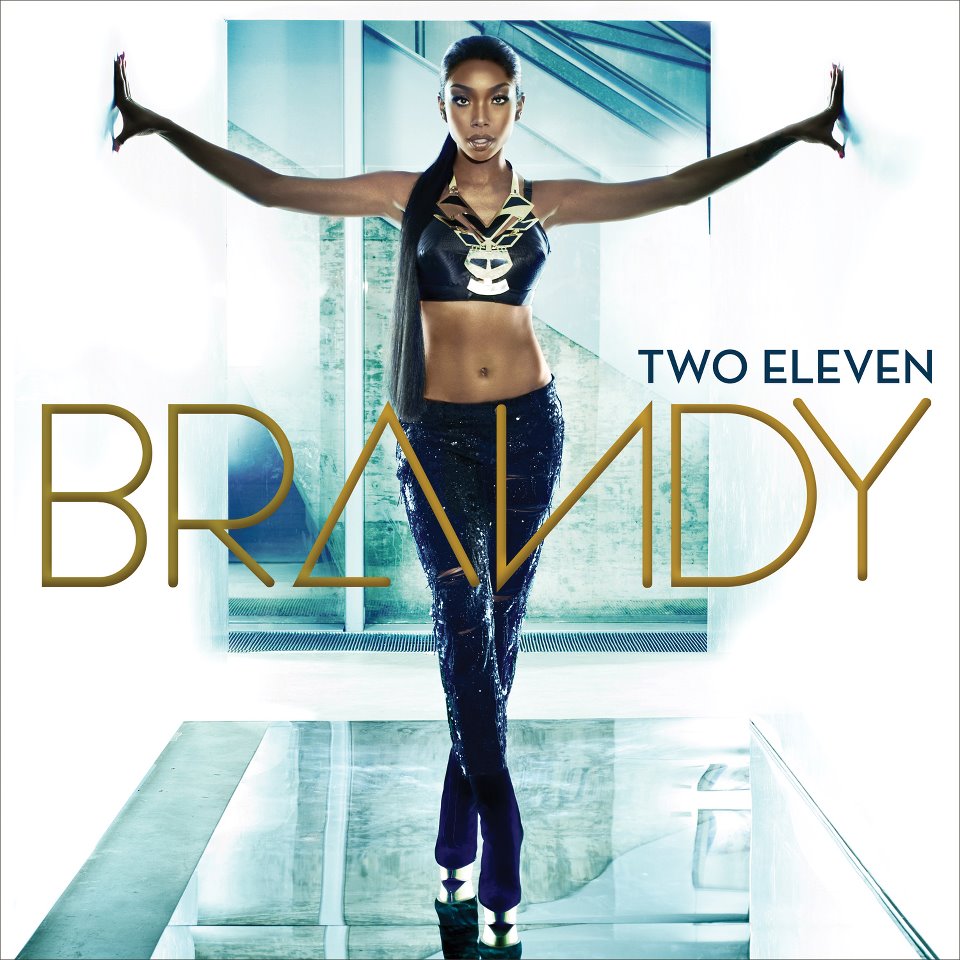 Four years in the making, Brandy's sixth album is her blood, sweat and tears. Drawing ultrasonic magic from familiar names like Sean "The Pen" Garrett, Bangladesh, Frank Ocean, Rico Love, and Mike WiLL Made-It, Two Eleven is an almost hour-long masterpiece that is home to singular vocal runs, adventurous, high-quality production, and broad songwriting. Though Two Eleven lacked a true conceptual vision, at least it had strong songs with potential hit value. "Put It Down" featuring Chris Brown is rhythmic radio gold. Advanced-sounding tracks "So Sick" and "Slower" had what it took to be embraced by urban as prized singles. Elsewhere, Brandy flawlessly adds in gem-worthy solos like "Wish Your Love Away" and "Without You." In a few words, Two Eleven is just that album – period. – A.F.
Stream: Apple Music / Spotify
---
48. VII — Teyana Taylor (2014)
Before Teyana Taylor became a household name from her iconic performance in Kanye West's "Fade" video, she released an album that many people slept on. Taylor has always been open about her musical influences. On VII, her debut album, the Harlem native takes a few pages from the '90s R&B playbook to create a timeless masterpiece. She draws inspiration from some of her idols like Aaliyah, Brandy, Janet Jackson and Lauryn Hill. Co-writing every track on the album, Taylor enlisted help from hitmakers like James Fauntleroy, Eric Bellinger, Harmony Samuels, Boi-1da and Stacy Barthe to create songs that will be played from decades to come. "I want that album you can clean up to, the album you can make love to, the album you can just relax to," she told Fuse TV.
Taylor opens VII with "Outta My League," which sounds like an outtake from The Miseducation of Lauryn Hill. The calming production helps set the mood for the rest of the album. Most of the album sounds like it was made for the bedroom, especially on "Request," "Do Not Disturb" featuring Chris Brown and the booming lead single "Maybe" featuring Pusha T and Yo Gotti. She looks for a no-strings-attached affair on the Fabolous-assisted "Broken Hearted Girl" (don't let the title fool you.) The album isn't completely sex-driven, though. She reflects on a failed relationship on the piano-driven ballad "Sorry," before finally dismissing her no-good man on "In the Air." With VII, Taylor successfully positioned herself as an R&B singer who cared more about making meaningful music than keeping up with trends. — K.S.
Stream: Apple Music / Spotify
---
49. Woman to Woman — Keyshia Cole (2012)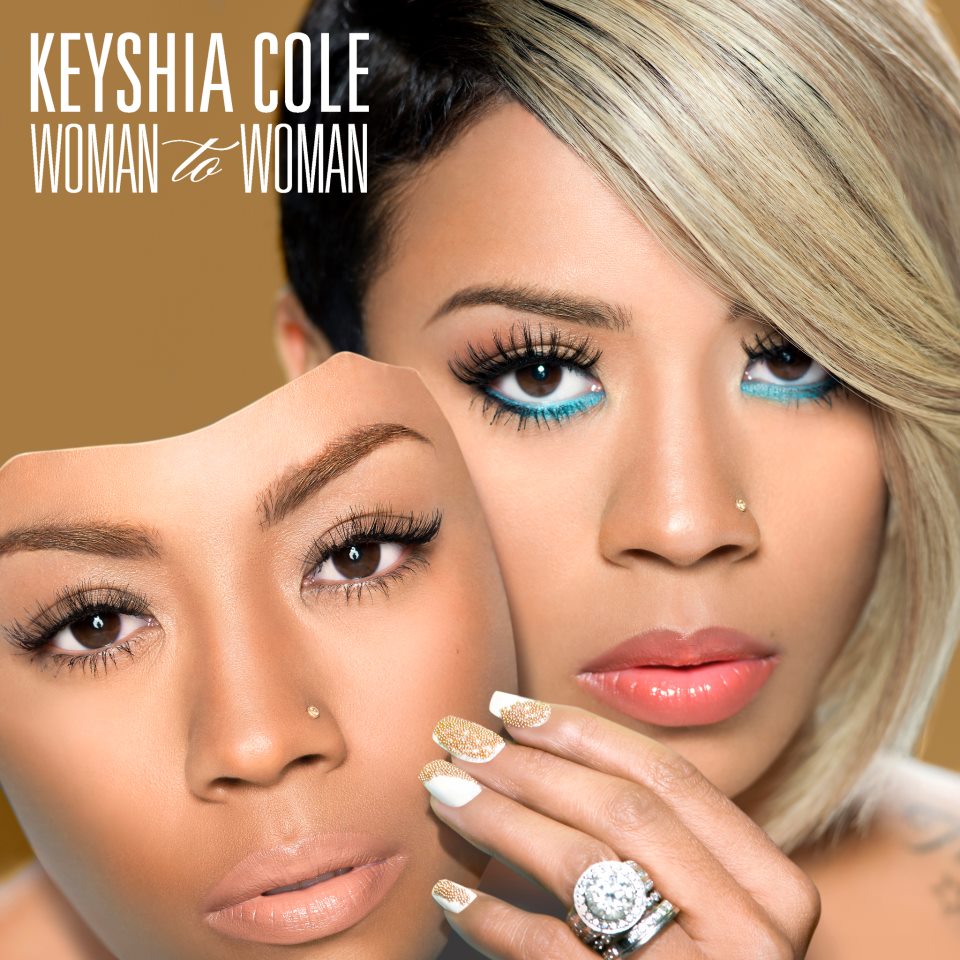 Put some respect on Keyshia Cole's name. For the most part, this Oakland native has a solid catalog, even though there was a disconnect with fans and critics on her fourth LP Calling All Hearts. Taking serious note, the R&B vocalist regained her early career glory on Woman to Woman. This essential comeback album perfectly mixes Cole's trademark soul-baring touch to tuneful radio melodies and forward-minded arrangements. Album highlights include the whimsical duet "Wonderland" featuring Elijah Blake; the beans-spilling title track with Ashanti; the grand ballads "I Choose You" and "Trust and Believe;" and everything else in between. Woman to Woman is indeed a strong return for a promising R&B legend with more fire in her belly. – A.F.
Stream: Apple Music / Spotify
---
50. X — Chris Brown (2014)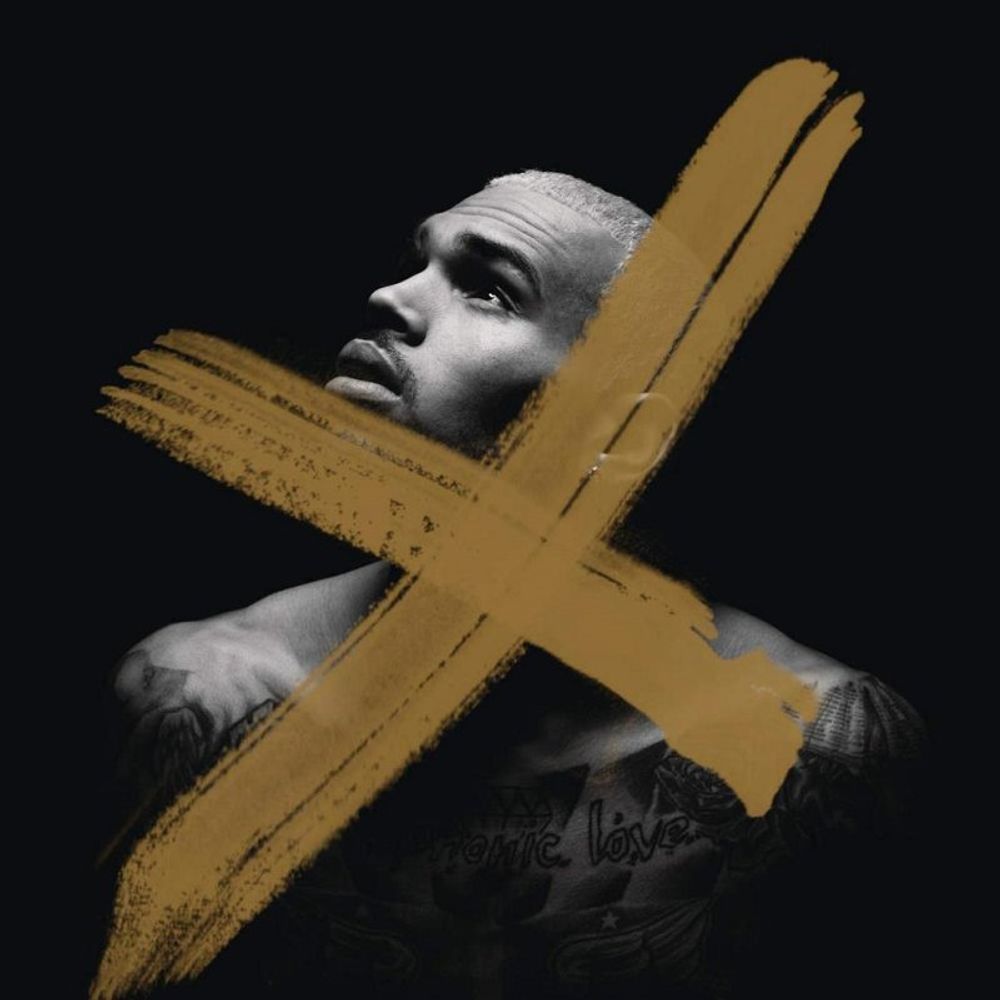 Like many artists in the early 2010s, Chris Brown merged his sound with that of contemporary genres such as Dubstep and EDM on 2012's Fortune, and with innovation came criticism from critics and fans alike. However, in 2014, the Grammy-winning artist proved he was still all in for R&B with his sixth album, X. Combining old and new sounds, X is anchored by radio-ready singles Brown fans were accustomed to such as "Love More," "New Flame," and the massive summer hit "Loyal." The latter went on to peak at number nine of the on the Billboard Hot 100 chart and is now certified four times platinum in the United States. With this project, Brown also became one of the few artists to reconnect with the late songstress Aaliyah on "Don't Think They Know." An LP for the ages, X is stacked with features from some of the biggest stars of the time such as Nicki Minaj, Lil Wayne, Kendrick Lamar, Trey Songz, Usher, Rick Ross, Brandy and more. Plus, it features production from some of the brightest talents including Diplo, DJ Mustard, and Jean Baptiste. X was nominated for Best Urban Contemporary Album at the 57th Annual Grammy Awards, and ultimately is a representation of Brown's hit-making ability in R&B and beyond. — A.H.
Stream: Apple Music / Spotify
Follow Rated R&B's editorial team on Twitter
Keithan — @IamKeithan
Antwane — @9thwonderofPR
Danielle — @DaniBKnowing_
Anders — @andersdotcom