If the goal was to reinvent Toni Braxton for her third studio album, The Heat, then she and her team hit the mark.
Regarded as her pivot from traditional R&B to the urban contemporary R&B spectrum, The Heat also marked another turning point: It was the first album that Braxton didn't rely heavily on Kenneth "Babyface" Edmonds as her songwriting and production wingman.
While the histrionic material on Braxton's eponymous debut and subsequent Secrets album featured some studio outsiders like Diane Warren, Bryce Wilson and Tony Rich, namely Babyface and his major role in engineering the subtext of her sophisticated love plights were often more celebrated.
Yet, Braxton aged like fine wine on The Heat, considering how much hit-making magic and timeless music came out of the creative partnership between her and Babyface.
Despite the room given for Braxton to rebrand herself in the new millennium outside the shadow of Babyface, she still had other odds stacked against her.
By 2000, Braxton hadn't put out an album since the revered Secrets in 1996. Not only that, but it was also her first stint in the studio after a protracted label war with LaFace Records in 1997 and her highly publicized bankruptcy a year later. That said, The Heat was a comeback in its own right.
As the first major R&B release by a woman in 2000, Braxton had all eyes locked on her in terms of her next soundscape.
A year prior, freshman novas Kelis and Macy Gray were defying the laws of R&B, with experimental flairs of alternative-soul aesthetics. The seasoned bunch: Mariah Carey, Mary J. Blige, and Braxton's labelmates TLC were revitalizing their separate sounds and images for their respective albums. Like her female R&B colleagues, Braxton decided to expand her sound, too.
At its best, The Heat is a long-player of mature ballads and flirtatious, sexy mid-tempos billed as the cornerstone for consistent feminine messages of lust, intuition, and resilience. In a nutshell: this new effort made for a hard left turn in Braxton's discography, starting with the lead single and album opener "He Wasn't Man Enough."
Fresh Collaborators Were Creative Force Behind Sizzling First Single
"He Wasn't Man Enough"
Producer: Rodney Jerkins
Writers: Fred Jerkins III, Harvey Mason, Jr, LaShawn "The Big Shiz" Daniels and Rodney Jerkins
"He Wasn't Man Enough," a spicy confrontational listen," erased all doubts about whether Braxton could release an era-launching single without it crafted by Babyface.
The major players who contributed to the empowering anthem were Rodney Jerkins, LaShawn Daniels, Harvey Mason Jr., and Fred Jerkins III.
"Enough" disconnected Braxton from the topsy-turvy romance storyline that fronted the impassioned motif of her first two albums. This time around, she suppressed her romantic emotions and delivered a confident vocal performance that inducted her into the modern pop and R&B circle.
Braxton also was set out to distinguish herself as an entertainer that does more than take center stage. She worked it, too — a distinction accentuated in the song's music video.
The Bille Woodruff-directed video had everything we expected from a visual in 2000: an animated superhero, high-profile cameos (Hi, Robin Givens), and a cliche-colored tunnel scene.
Part of the video's popularity can be attributed to the sexy dance break. Dazzled in a gorgeous silver-chained dress, Braxton shimmed and dipped it low with her diverse army of women dancers.
The sultry star took every opportunity to incorporate the mouth-watering routine in early performances of the song, including The Tonight Show with Jay Leno set ahead of The Heat's arrival.
If there's one more thing to note about "He Wasn't Man Enough," it's how its sneering and scornful bearing served as the recurring imagery for Braxton's future lead singles, such as Libra's "Please" and Pulse's "Yesterday."
Blazing the Charts
The smoldering effect of "He Wasn't Man Enough" put Braxton on a hot track to dominate the charts.
Nine weeks after bowing on the Billboard R&B/Hip-Hop Songs chart at No. 80, the Darkchild-charged track leaped from the No. 8 position to No. 1. The impressive move happened just a week before The Heat hit the streets.
As for the album itself, it debuted at No. 2 on the Billboard 200 with a solid 199,000 units sold in the first week. The Heat marked Braxton's second effort antecedent to Secrets to open at the top spot on the Top R&B/Hip-Hop Albums chart.
Branding Braxton as a Contemporary Urban Soul Superstar
The novelty to make Braxton more palatable to urban radio audiences and modern listeners was never more apparent than the second single, "Just Be A Man About." It also was another case where Braxton challenged herself to compose something different with fresh talent.
Assembling Bryan Michael-Cox, Johntá Austin, and Teddy Bishop (of the Noontime Records collective) for this sultry calm before the storm, Braxton thoroughly describes all the tired old excuses of a deceitful lover.
In a sense, this cinematic chokehold is the common decency Braxton offered the muse of "Love Affair," an early cut from her breakthrough debut where she resisted the temptation of being a femme fatale.
While she promised that she'd never "stoop that low on her boyfriend" on the 1993 classic, seven years later on "Just Be A Man About It," her-once special someone now "needs time" to continue sowing his wild oats.
For the melodramatic music video, Braxton raided the hip-hop fashion closet for trendy low-rise jeans and embroidered tanks. She also embraced the idea of integrating the prolific figures on the hyper-masculine and gangsta rap scene for the Bille Woodruff-directed video.
Dr. Dre, the uncredited voice of the unfaithful man, makes a cameo in the picture calling an upset Braxton from the payphone outside of a gentlemen's club. The West Coast hitmaker's trifling breakup call didn't phase Braxton at the least.
Braxton and her abs of steel got the last laugh when she got an unexpected late-night visit from Q-Tip: another hip-hop titan.
In every aspect, "Just Be A Man About It" is a women's anthem and a staple in Braxton's catalog. It also landed her sixth Adult R&B-topper.
In March 2020, the song saw a resurgence with help from one of Braxton's collaborators. Grammy-winning songwriter and producer Johntá Austin broke the internet in a Verzuz songwriters battle against Ne-Yo, he played the track among his list of 20 classics.
When asked how "Just Be A Man About" places among the chief songs in her catalog, Austin answers, "I think it stands out because it was a take-charge song for Toni. She was obviously known for amazing vocals on amazing records but there was something about the authority in her voice — especially on the verses. The song was still signature Toni but with some badassery that I don't think we were used to from her."
Besides the Verzuz battle exalting him as one of the greatest songwriters in the last 25 years, Austin proved that R&B records like "Just Be A Man About" are here to stay.
"Twenty years later, I'm proud that the song still holds its significance — especially with the female audience," Austin tells Rated R&B. "It was great to see that kind of response during the IG Live with Ne-Yo. It's always great to make a hit, but to have a staple record on an artist like Toni Braxton is career-defining."
The More Toni, The Better
Braxton contributed significantly to the songwriting process on The Heat, compared to her two previous albums. Beyond co-writing eight of the 12 songs, she also co-produced six of them.
"The Heat"
Producers: Keri Lewis and Toni Braxton
Writers: Toni Braxton and Keri Lewis
As a result, her tuned contribution turned out several dark horse numbers like the melting titular track.
Deftly sizzling Braxton's sultry tone above a sexy pulsation, this summer gem finds her serving two causes well: injecting intense volumes of fiery passion and sensuality.
Keri Lewis, former member of Mint Condition, who co-wrote the flaming title track, shares those exact feelings. "It's definitely hot for the summer," he tells Rated R&B. "In a coherent way, I think we did a good job at throwing some things in there that embodied all those emotions of being outside, skinny-dipping, or whatever."
When asked about the "Anybody want some ice cream?" line at the end of the song, Lewis jokingly admits he doesn't know the story behind it "but, she said it."
What he does know is that the title track was in the running to be a single. However, he "doesn't know what happened" to this humid song being criminally underutilized as a radio-ready potential.
"There was a strong possibility for it [to be a single]," he reveals to Rated R&B. "We also went in and did some remixes and things like that. L.A. [Reid], though, really, really loved the original track and wanted to keep it how it was originally. So, at the end of the day, you never know with higher-ups and how they make those decisions on what's going to come next."
Songs like the titular track remained her fervor forte on subsequent records such as the Pulse racing "Lookin' At Me" and the tension-relieving duet "Sweat" with Babyface.
"Speaking in Tongues"
Producers: Keri Lewis and Toni Braxton
Writers: Toni Braxton
The Heat also marked the beginning of Braxton working closely behind the boards with Lewis.
While the title track was loose and sweaty, the album's cult classic "Speaking in Tongues" was the taboo, non-COGIC hymn that ignited fire detained in the bones of Braxton's loyalists.
Far more orgasmically ingenious than 1996's "You're Makin' Me High," this passionate kiss is a double entendre of how the power of being taciturn can intimately elevate the love languages between lovers.
Sharing the story behind creating "Speaking in Tongues," Lewis says, "If you're familiar with her story and upbringing, you know that Toni definitely has a strong church background. We found a creative way to kind of mix [sacred and sensual] together to make a unique song."
In her 2014 Unbreak My Heart memoir, Braxton scoffs at her claiming to have the anointing of glossolalia as the preacher's daughter to soothe the Pentecostal parishioners.
Here, rather than make a mockery of those past beliefs ahead of the book publishing, she remains a saint and leaves sexy gospel alone.
Lewis recalls when there were talks about "Speaking in Tongues" becoming a potential single, especially when it was crowned a "favorite" by music mogul Clive Davis.
"Maybe"
Producers: Keith Crouch and Toni Braxton
Writers: John Smith, Keith Crouch, Mechalie Jamison, Samuel Gause and Toni Braxton
Did Braxton coin the term "sultry mumble" before the surge of mumble rap and trap soul in mainstream music — and we all took it for granted?
"Maybe," a flawlessly sexy tune, is an excellent demonstration of this choppy and swift-speech accent. For this gem, Braxton finds empowerment in knowing she controls the green light that summons her lover to come over in the wee hours of the night.
While Braxton doesn't take a deep dive into Hardcore, the raunchy female rap bible of Lil' Kim, she does name check top-line labels like Victoria's Secret, Petite Chérie, and Perrier-Jouët in pure Kim fashion.
"The Art of Love"
Producers: Keri Lewis and Toni Braxton
Writers: Toni Braxton and Keris Lewis
One of Braxton's greatest assets has always been her sensualism, especially her upgraded sex kitten image that attracted new attention during her Secrets era. "I'm very comfortable with my sexuality, but the lyrics in ['You're Makin' Me High'] are so overt," Braxton told Los Angeles Times in June 1996. "There were times when I was singing it when I felt I was letting the whole know my thoughts about that subject."
On The Heat, Braxton came into her own on wax in terms of the erotic motif, most evident on the blitheness "The Art of Love."
At the time Braxton heard the prurient musical composition, Lewis was crafting sounds for Mint Condition's Life Aquarium album. Once she and L.A. Reid heard what he was cooking up, some of which Lewis felt "weren't necessarily right for the Mint [Condition] project," he was brought on board to help develop the sound of The Heat with songs like "The Art of Love."
"I think it fits so well into the album. If you go back in history, there are so many great albums that have incredible songs on it, as well as an instrumental or something that's going in the direction of one," Lewis says. "But, to do that, it's got to be at a strong level to hold its own within an album that has so many great songs."
He continues, "I think once it started circulating and people like L.A. [Reid] and others started hearing ['The Art of Love'], I think they were like, "Yeah, we definitely got to include this."
Some may consider "The Art of Love" as the second coming to Janet Jackson's sex-fueled "Any Time, Any Place" without the full bold and lewd verses. Lewis begs to differ, connecting the climaxing score to "Talking In His Sleep" from the Secrets album.
"I'm Still Breathing"
Producer: David Foster
Writer: Diane Warren
Even though Babyface doesn't drive most of the material on The Heat as other Braxton albums, nuances of him aren't hard to find. For instance, "I'm Still Breathing" penned by Diane Warren, is the coming-of-age version of the Babyface-steered "Breathe Again." The previous inhale states how she couldn't fathom living without her man, while the former exhale confirms that she can survive beyond his absence.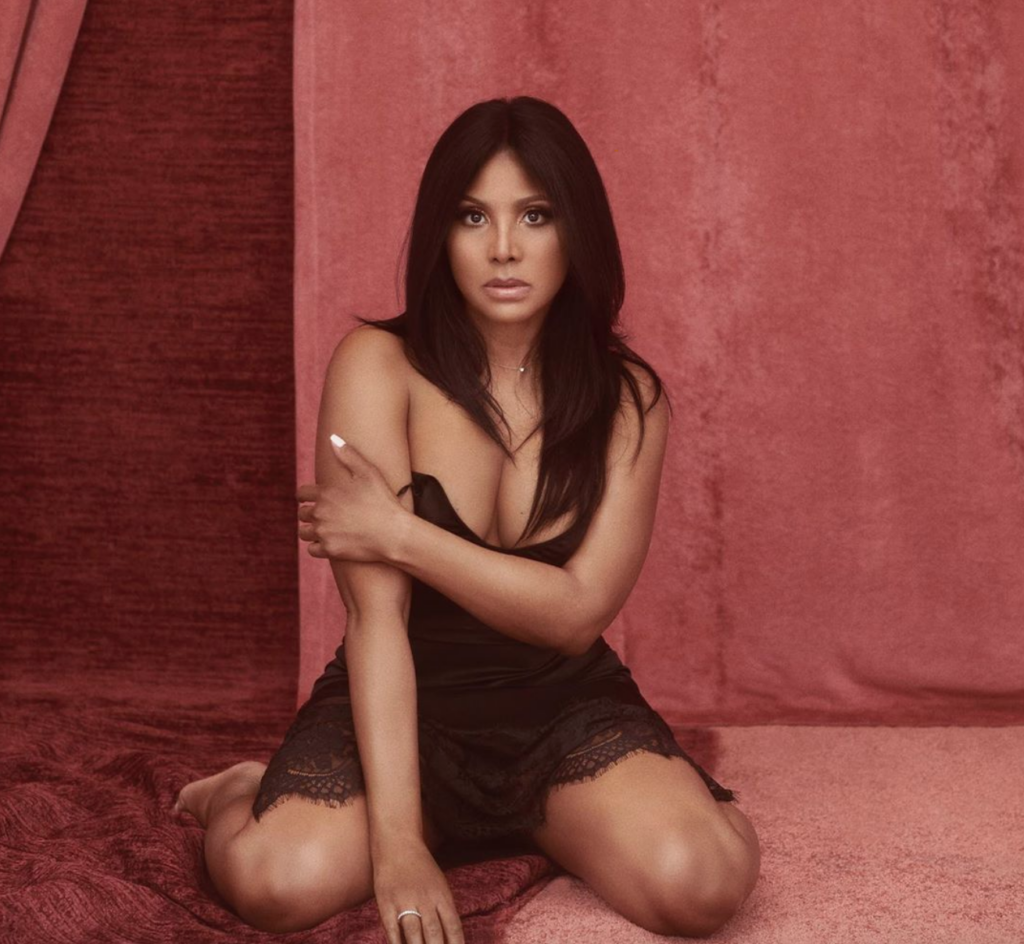 Defining The Heat 20 Years Later
Compared to her previous albums, especially its landmark 1996 predecessor Secrets, The Heat is tonal and musical in the most effective ways.
"I would say that it's one of the more unique albums of her career," Lewis expresses. "Of course, you got the first two [albums] that were just solid classics. But, with this album, it represents somewhat of a shift in her career. It starts to lean heavier towards the up-tempos and mid-tempos, which outside of 'You're Making Me High,' she wasn't really known for on her previous albums."
"Vocally, I think she had a chemistry between herself, Babyface, L.A. [Reid], Diane Warren and David Foster on those first two records that was one thing in itself," he adds. "When The Heat came along, I think it started to shape around her more and her vocal style – not to say that they weren't paying attention to that. But for an artist like her that had big hits and performed for hundreds of thousands of people at Wembley [Stadium] there are things in your life that start to change in your career and in your abilities and your vocals."
It's safe to say that LaFace Records indeed had a game plan when it came to Braxton collaborating with genre-forward hitmakers to expand the palette and present her as a true new-millennium female presence.
Lewis says, "When you look at [The Heat] as a whole, it's a lot of songwriters and producers who are really kind of coming into their moment at that time. You had Rodney Jerkins who was really blowing up; the whole Noontime [Records] camp with Bryan Michael-Cox, Johntá [Austin], Teddy Bishop and Chris Hicks, who were killing it. Of course, [the album] had Keith Crouch on there."
"I also think they saw me coming out of the Mint Condition camp and said, "Wow, he's bringing something different to the table as well." So, I think when the higher-ups were looking at how the album was shaping, I think they had some great up and coming producers that were going to really contribute great things to [The Heat]."
And Lewis was right.
For anyone who defied Braxton's future success apart from full Babyface oversight, the surprises she embraced thematically and sonically rewarded her in many forms.
Start with Braxton winning her fourth Best Female R&B Vocal Grammy for a pop&B crossover smash ("He Wasn't Man Enough.") and two American Music Awards in 2001. The Heat led the charge as her fastest track to platinum status for any of her albums. She also found a new appeal to the maturing contemporary urban market.
In the end, it's proof positive that Braxton raised the temperature for her red-hot Y2K release. The Heat, the grand emancipation of Toni, fervidly evidenced that she could deliver wide-ranging ideas and ways of expressing searing romance, while modernizing herself in the brave new world of R&B culture.
So, to answer Toni's tasteful question 20 years later: Yes, we do want some ice cream.
Stream The Heat by Toni Braxton below.