In spring 2020, India Shawn kicked off her new era of music with a double single release, "Cali Love" and "Not Too Deep" featuring 6LACK. It was her first release since signing to Epic Records. She kept the momentum going in late summer with the Anderson .Paak-assisted "Movin' On."
This year, "Movin' On" was featured in an episode of HBO's hit series, Insecure. Prior to that, she shared two additional songs in 2021, including "Too Sweet" featuring Unknown Mortal Orchestra and "Don't Play With My Heart."
With each solid release, fans continued to inquire about a project. The wait ended on Nov. 11, when Shawn shared her new EP Before We Go. The seven-song set serves as an appetizer for Shawn's upcoming major-label debut album, which is slated to arrive in 2022.
In our interview with India Shawn, the singer-songwriter talks about her new EP Before We Go, her musical bond with D'Mile, her experience collaborating with Anderson .Paak and more.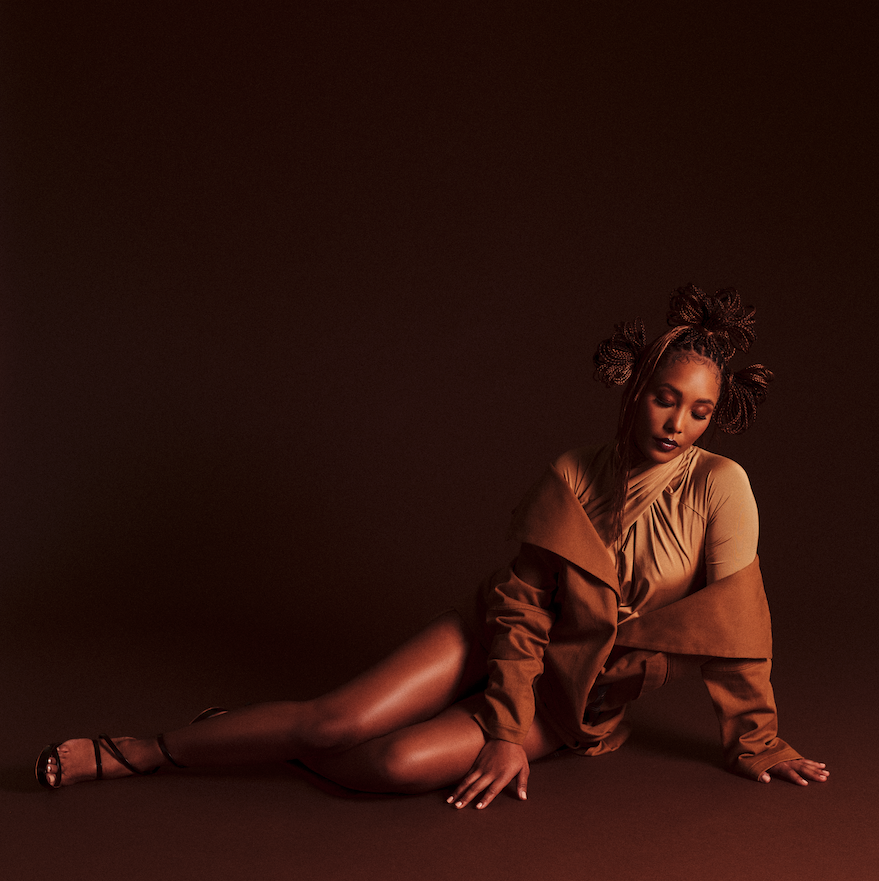 When we last spoke in April 2020, you mentioned that your project was almost finished. How much did it sonically change since then?
The foundation was definitely there. A lot of those songs ended up coming out over the past year. It has expanded sonically. The newest song that I made on this EP was "To Change My Mind." That's the only song that D'Mile did not produce. I did it with my friend Colin Munroe.
A goal of mine is to kind of expand the genre and experiment even more on the alternative side. That song is like a little peek into that world and also "Don't Play With My Heart." Those were the songs that came towards the end of the process and they're a little more genre-bending.
D'Mile produced the majority of the EP. I know you two have a history, but how would you describe your experience working with him on this particular project?
First of all, I love him with all of my heart. D'Mile is like one of my favorite people — not even just producers — but people on the planet. There's a level of friendship and trust that allows for a healthy creative environment. He cares about what I want to do. He asks, "What are you feeling today? You want to make a mid-tempo up? Up-tempo? What era are we in?" That's so important.
I think that mutual trust and friendship really resonate. You can hear that in the music. It's feel-good energy. It's positive energy. Of course, he's just a musical genius who plays every instrument. I feel like him in combination with anybody is going to be great just because he's that amazing.
"Superfine" is one of the more recent songs you worked on. What inspired this anthem?
Hmm, which n*gga was it? I'm just kidding (laughs). It's so funny. It's like each song I can go back to like a specific experience. That one we did a little while back. I just remember coming into a place of my adulthood and womanhood where I'm not begging for love anymore. I want a healthy relationship. I want somebody who wants me back.
There was a little bit of resentment. That's what came out on the mic. I remember building that one with a musician homie and then D'Mile came in on the end half and fleshed out the production. [This song] is just saying, "I'm going to be good regardless if you choose me or not." I'm mentally and emotionally gonna be okay regardless. It speaks to where I am in my womanhood for sure.
In our previous interview, you shared that you had just received Anderson .Paak's verse for "Movin' On" and was hoping he cleared it. How does it feel to have him appear on your project?
I think that was one of the cooler things to come out of the pandemic — everybody being at home. He literally reached out to me and was like, "Hey, you want me to hop on something?" I mean, he was bored (laughs) — making skits and stuff. He just needs to be doing stuff at all times. I sent him the song and surprisingly he liked it because he is a music snob (laughs). He hopped on it, directed the video, starred in the video. That was his directorial debut. It was just a really cool thing that came from that song.
The EP ends with "To Change My Mind" where you seem to entertain the idea of love. It feels like there's more to come from that side of the story. What was your intent with this song and its placement in the tracklist sequence?
That one has the same type of conflict that "Not Too Deep" has where I want this, but also I feel this way. With "To Change My Mind," you're in this intimate moment and there's fear because there's a lack of trust — but there's still a desire.
I still wanted that softness and femininity to be present. I wanted it to kind of be the cliffhanger because when you listen to the full album, which is coming, there's a lot more context.
There are the sexier songs and there are the songs where I'm maybe giving in a little bit more. "To Change My Mind" has that good balance. I think it's good to give people both sides of the story. The first verse is my perspective and the second verse is me speaking from the perspective of the man.
You mentioned your album. When can we expect it?
Top of the year, I promise. It would've been out tomorrow if it were up to me but it's such a process.
When listening to your music, in general, I've noticed on a few occasions that you've made water-related references. For instance, on "Cali Love," you're "searching for water where it never rains." Then, there's "Mermaid Song" from Outer Limits and "Water Me," your collaboration with Alex Isley and Ré Lxuise. Is this intentional or just a coincidence?
Okay, you better know the music! That is pure coincidence, but I love that you noticed that. Thank you.
Before we go, what do you hope listeners take away from this project?
I think people are inspired by my journey and I want to continue to be an inspiration in that. I've been doing this for so long and people who know, know. To actually have a project — this is my first major label project — so it just feels like the next level. It feels like a breakthrough. I would hope that would be inspiring.
Also, there's just a different type of girl in the world. We don't all have to be toxic. I've been younger and I've been in those relationships. I've just grown, you know? I want people to know that that's another possibility and that's another choice that you can make. It doesn't just have to be one way.
Stream India Shawn's new EP, Before We Go, below.