Emerging singer Josh Levi has shared the music video for "All Over Again," directed by Blair Caldwell.
In the video, Levi seeks professional help from a therapist about his obsessive behavior that involves an ex he's not quite over.
The video cuts between an unhinged Levi dancing and letting out uncontrollable emotions. Levi and his counselor get relatively close in the session. You'll have to watch the entire video to see why.
"All Over Again" appears on Levi's latest EP, Disc Two. Of the song, Rated R&B's Antwane Folk said, "His vocal agility here is marvelous." The song, co-written by Trey Campbell (John Legend, Ella Mai, Alina Baraz), has amassed more than 190,280 streams on Spotify.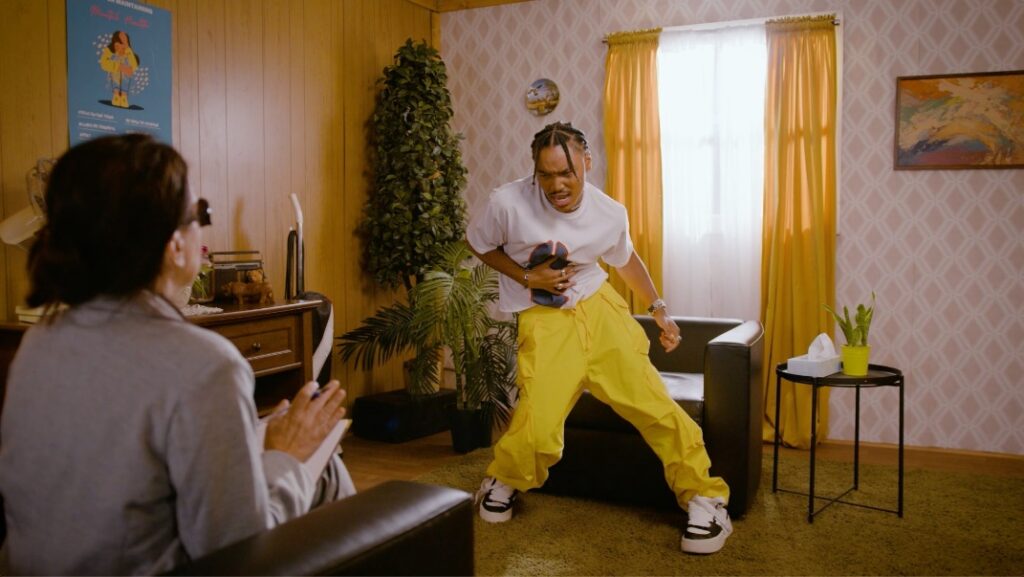 The sequel to his 2020 EP Disc One was released via award-winning actress/writer/producer Issa Rae's imprint Raedio Records in partnership with Atlantic Records.
Disc Two included the lead single "NASA" and the follow-up "Vices." The latter song was heard in HBO Max's Rap Sh!t, also a Rae production. Normani featured on the "Don't They (Remix)," which he considered "a special little moment."
Levi told Rated R&B of Disc Two, "It feels like growth. It feels like a coming-of-age moment for myself. It's uncensored, more raw and honest. It's Disc One on steroids."
In August, the Houston, Texas, native embarked on his first headlining tour. Dubbed The Vices Tour, Levi performed in major cities nationwide and concluded its series of dates earlier this week.
Watch Josh Levi's new video for "All Over Again" below.