Tevin Campbell made a surprise appearance during Usher's set at his Las Vegas residency on Sunday night (Sept. 4).
The Grammy-nominated singer joined Usher on stage to perform his 1993 hit "Can We Talk," the lead single from his sophomore album, I'm Ready. ("Can We Talk" was nominated for Best R&B Vocal Performance (Male) at the 36th Grammy Awards.)
Usher, wearing a sparkling "Dirty South" jacket, gave Campbell the floor to perform the lead parts while he sang a few ad-libs. "When legends come out to play… #UsherMyWay … thank you #TevinCampbell," Usher wrote in an Instagram caption.
Considering the history behind "Can We Talk," it was pleasant to see the two vocalists on stage singing and embracing each other.
In a recent interview on the State of Black Music Podcast, Campbell spoke about how that song in particular caused friction between L.A. Reid and Babyface, who had signed Usher to their LaFace imprint. (Reid wanted "Can We Talk" to be Usher's song.)
"Well, that's true," Campbell confirmed. "That's actually true, L.A. did want [Usher] to record it but Babyface wanted me to do it and they had a big fight over that."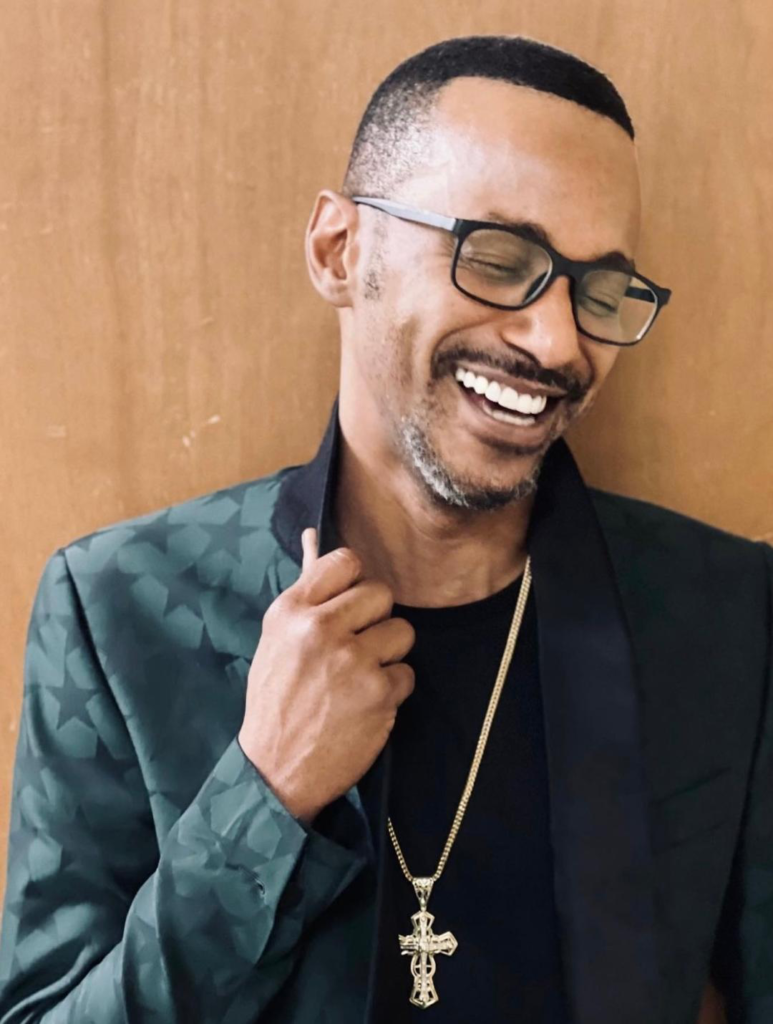 In Reid's book Sing to Me, he also opened up about the "wedge" between him and Babyface at that particular time.
"The worst moment came when Kenny came to Atlanta to record Tevin Campbell on a song call 'Can We Talk,' a song I f*cking loved, and the first song he wrote and produced without me," wrote Reid.
"It would have been perfect for Usher, but Kenny brought Tevin Campbell to Atlanta and recorded the song at Doppler Studios in the room next door to where I was working with Usher. That was no accident."
Reid added, "Usher didn't understand why Kenny was working next door on this song with someone else. He was confused and hurt. I was crushed."
On Aug. 26, Usher resumed his residency at Dolby Live at Park MGM in Las Vegas.
At the time of publishing, he has ten more performances lined up through the end of October.
Due to overwhelming demand, he recently announced 25 additional shows that will take place in 2023.
View this post on Instagram
Usher: My Way The Vegas Residency 2023 will begin March 3 and will conclude July 15. It will mark his third consecutive year with a residency in Sin City. He launched his first residency in 2021 at The Colosseum at Caesars Palace.
In other music news, Usher recently teamed with rap duo City Girls on "Good Love," which debuted at No. 70 on the Billboard Hot 100 during the week of July 16.
It marked his second collaboration of the year. Earlier this year, he joined forces with Mary J. Blige on "Need Love," a track that appears on her new album Good Morning Gorgeous.
In 2021, Usher joined Justin Bieber on his "Peaches (Remix)" along with rappers Ludacris and Snoop Dogg. He also reunited with super-producers Jam & Lewis on "Do It Yourself" from their debut album, Jam & Lewis, Vol. 1.
Usher released songs in 2020: "SexBeat" featuring Lil Jon and Ludacris, "I Cry," "Bad Habits," "California" featuring Tyga and "This Day" featuring Kiana Ledé.
The latter two songs were tied to television and film. "California" was featured on NBC's Songland and "This Day" was featured on the soundtrack for Netflix's holiday original Jingle Jangle.
Usher's last project was a joint effort with producer Zaytoven titled A, which was released in 2018 on his 40th birthday.
Usher's highly anticipated album, which will follow his 2016 LP Hard II Love, is coming soon. It was previously titled Confessions 2 as a sequel to his 2004 diamond-selling album, Confessions.
However, he confirmed in a recent interview with USA Today that he changed the album title. Although the album is no longer titled Confessions 2, Usher stated, "It's been an inspiration throughout the process."
According to Usher, his new album is complete. "It's coming real soon. I've actually finished it, and I'm now going through the process of sequencing it and naming it," he said.
As for Campbell, he was presented with the R&B Icon Award at the 2022 Black Music Honors.
The Black Music Honors recognizes Black creators for their influence and significant contributions to American music.
Singer Avery Wilson paid tribute to Campbell with a dynamic performance of "Can We Talk."
Watch Usher and Tevin Campbell perform "Can We Talk" below.
View this post on Instagram
Usher: My Way The Vegas Residency 2023 Dates
March 3, 2023
March 4, 2023
March 8, 2023
March 10, 2023
March 11, 2023
March 15, 2023
March 17, 2023
March 18, 2023
April 14, 2023
April 15, 2023
April 19, 2023
April 21, 2023
April 22, 2023
April 26, 2023
April 28, 2023
April 29, 2023
June 28, 2023
July 1, 2023
July 2, 2023
July 4, 2023
July 7, 2023
July 8, 2023
July 12, 2023
July 14, 2023
July 15, 2023