Kenny Lattimore and his wife Faith Jenkins revealed the gender of their first child on Instagram.
In a collaborative post, the couple shared a video of them standing behind a white cake with pink and blue decorations.
With Lattimore's song "Never Knew" playing, the two cut the cake together and show the slice of cake with icing that confirms the baby's gender (revealed below).
"We are so excited to share – and so many of you guessed correctly 😆✨. Kenny you are going to be the best dad to our little scholar," Jenkins wrote in the caption.
"I can only hope our baby has your kind heart & genuine soul as I know the world will be that much of a better place."
View this post on Instagram
The cake icing between the two layers was pink, signaling that they are expecting a girl.
Lattimore and Jenkins first announced they are pregnant in August.
"Faith and I are so happy to share that we are expecting a little baby Lattimore!! We are so excited for this next chapter of our lives," Lattimore wrote in an Instagram caption.
He added, "Faith: it is a dream to do life with you everyday and you are going to be the best mother and biggest blessing to our baby's life in every way. I love you! @judgefaithjenkins."
Jenkins shared, "Kenny as I've told you countless times over the last three years I simply could not ask for a better husband and life partner and – now – father to our soon-to-be little human!!"
Lattimore and Jenkins got married in 2020.
"We have been surrounded by so many loving & praying people in these months leading up to our marriage – we are embarking on this new chapter filled with knowing our purpose is bigger than just our story," said Jenkins.
View this post on Instagram
Circling back to Lattimore's "Never Knew," the song is lifted from Lattimore's tenth album, Here To Stay. It was released in December 2021, and included the singles "Lose You" and "Pressure."
In an interview with Rated R&B, Lattimore shared what he wanted listeners to take away from the album. "I hope people discover it or take away that love is here to stay," he said.
"It's not just a cliché because so many people sing about it. I hope that people get this passion that I have for singing a love song, and they say, 'You know what? This guy is really committed to this because it's authentic. It's real for him.'"
Lattimore added, "I hope it gives them hope and encouragement that if you want to be in love, sometimes these are the elements that keep love alive: the sacrifice of 'All In,' the optimism of 'Never Knew,' the confidence of 'Lose You.' Understanding who you are and what you're bringing to a relationship."
View this post on Instagram
Earlier this year, Lattimore celebrated the 25th anniversary of his classic song "For You" from his self-titled debut album. While the album was released in May 1996, "For You" was released as the album's third and final single in March 1997.
"It was an authentic love song," Lattimore told Rated R&B in an interview. "For You" was written by Kenny Lerum, who wrote dedicated it to his wife.
Lattimore recalled his mindset when recording "For You" at the studio.
"I thought I needed to be a little more over the top because I got my first record deal in '87. Although I was young, I'm part of that generation of singers where you had to get out there and give it," Lattimore said to Rated R&B.
"When you were nominated for a Grammy, you were up against those legendary performers: Michael Jackson, Prince, Stephanie Mills, Chaka [Khan], and all of them."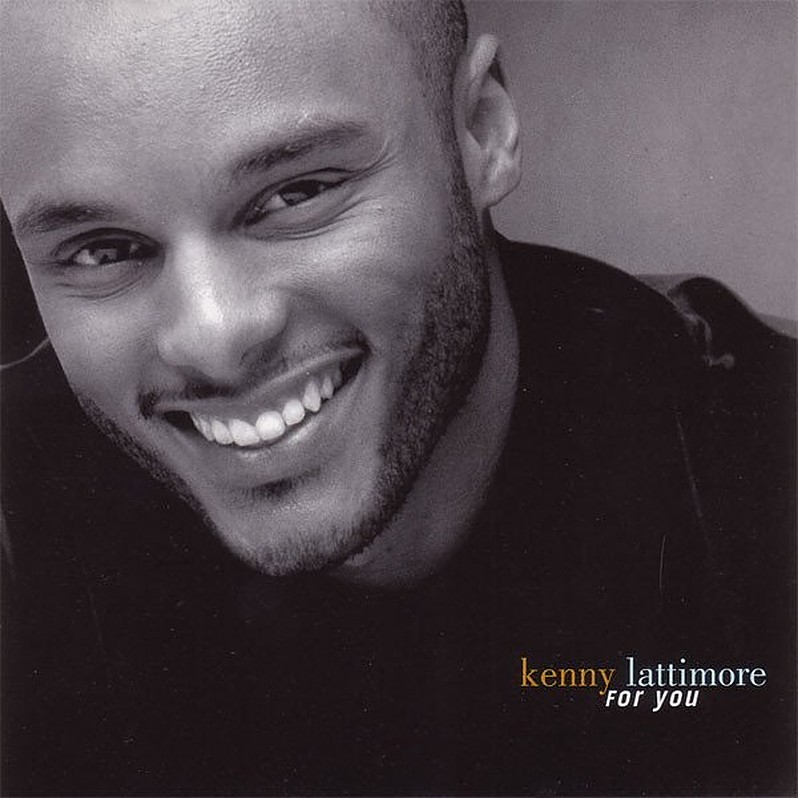 "For You" peaked at No. 1 on the Billboard Adult R&B Airplay chart during the week of April 19, 1997.
It also scored Lattimore a Grammy nomination for Best Male R&B Vocal Performance in 1998.
"When you record a song, you don't know what's going to happen after that. You don't know whether it's going to connect to people and be promoted," said Lattimore.
"What a blessing to have been in this position and had a song like 'For You.'"