Marques Houston doesn't like to be at the center of attention. "I know that sounds funny coming from an artist who's been in the forefront since I was nine, but that's never really been what I love," Houston tells Rated R&B. "I always loved and had a respect for the people behind the scenes."
After releasing his 2013 album, Famous, Houston practically put his music career on the back burner to focus more on film and television. Sure, he's had acting roles in shows like Sister, Sister and The Cuts, as well as movies such as You Got Served and Fat Albert, but in the early 2010s, he started to discover an untapped passion. "Going behind the scenes and becoming a writer became a big passion that I really didn't even know I had," he notes.
By 2015, Houston landed his first full writing and executive producer credit for Will to Love, in which he also co-starred opposite Keisha Knight Pulliam and Draya Michele. The romantic comedy was produced by Footage Films, the independent film company founded by Christopher B. Stokes.
Music is always going to be a part of who I am; it's where I started.
Houston, now CEO of Footage Films, likens that moment to the beginning of a new chapter for him. Since 2015, Houston has written over a dozen films, including the recently released Best Friend. Houston also co-stars in the thriller, available now on Tubi, with Serayah and Blue Kimble.
Per the logline, "Trisha (Seryah) and Jamie (Houston) have been best friends since grade school and have never thought of one another in a romantic way. However, things start to change when Trishia meets a new guy named William (Kimble) and Jamie begins to question his place in the friend zone. Consumed by jealousy, Jamie does everything in his power to keep Trishia and her new love interest apart – even if it will cost someone's life."
At this stage in his life, Houston feels more liberated in the film world, where he can constantly create without necessarily having to keep up with the visible demands of being an artist. "Writing and producing films gives me the opportunity to be creative, tell stories, and just sit behind the scenes and not be out in the forefront," says Houston, who now has more film projects under his belt than albums.
"When you're in the forefront, everybody's going to judge what you do. It's like the world is so negative nowadays. As an artist, at some point, you just be like, 'You know what? Forget it.' When you create art through film and television, you have a way to be creative, be in entertainment, and do kind of like the same things. You're just not out in the forefront. I've never really been the kind of person that loves to be out in the forefront."
Although Houston has found success in his film, he can't totally neglect his music career. "Music is always going to be a part of who I am; it's where I started," he says. In February 2022, Houston returned with ME, which marked the end of a nine-year hiatus. He released the 14-track album without any warning and supplied fans with four visuals. Houston followed up in June with ME (Deluxe), which included a compilation of some of his signature hits such as "Naked," "All Because of You" and "Circle."
He didn't stop there. In November, Houston returned with ME: Dark Water, a six-track EP that included a feature from Ray J. He previously explained to Rated R&B: "I know a lot of people want that nostalgic R&B feel, which the EP still has, but I wanted to step out of my comfort zone. It was really fun recording this project. ME: Dark Water is more of an edgier side."
In an interview with Rated R&B, Houston talks about his musical return, dives more into Dark Water, discusses his new movie Best Friend and more.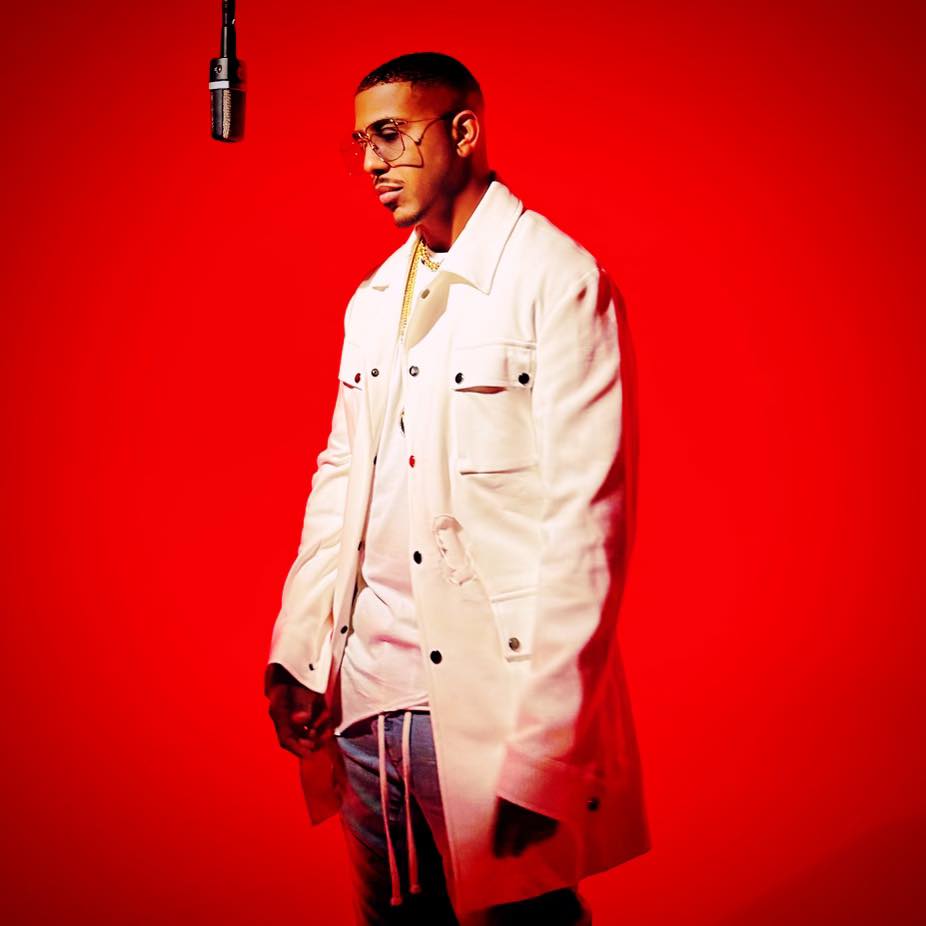 After nearly a decade, you made your musical return last year with a new album, a deluxe edition and an EP. What inspired you to come back?
I would say the inspiration definitely came from my wife and my daughter. Just beginning a new chapter in life, being married and going through that new phase of myself dealing with life in a different aspect. Couple that with the fact that I would get a lot of messages and DMs like, "Man, we need you back. We miss your music." Just everything kind of compelled me to get back in the studio. It was a pandemic as well, so everybody was bored and everybody was on TikTok. I was like, "Let's go in the studio and make some music."
Where did the Dark Water project come from? Was it leftover songs from the ME recording sessions?
Dark Water was completely new. The ME and ME (Deluxe) were together. ME was just me coming back to music and saying, "This is who I am now." And the deluxe was a chance for me to take my fans back a little bit and kind of reintroduce myself to the new generation of music, with the music that I had done previously and also doing my new music. Dark Water was about — the world was in just this dark place with the pandemic and everything like that. I felt like it was appropriate to do. Sometimes we get in a dark place and it doesn't necessarily mean negative; we just get in a dark place where we go dark. You don't really talk to people. You don't really do a lot. You just kind of stay to yourself. And that's what the Dark Water project was about. It's just me being dark and then just creating that music in that place.
With Dark Water exploring a dark mindset, do you play to release another project that caters to the opposite side? Light Water?
There is an album that kind of mirrors Dark Water in the works, so that'll probably be next. I know I can probably frustrate my team a lot. I'll get in a zone where I'm like, "Yeah, I'll do the next album. Let's do it." And then that same day, say, "I don't really feel like it" (laughs). Running a company is very taxing. We do these movies so fast. We have one coming out every month. We're always on set and we're always doing films. Chris and I write all the projects ourselves. So it's a lot of work. Sometimes I'll get to a point and I'm like, "Ah, I don't know." My first priority is my family, so it can get busy.
Your Naked album was recently certified gold by the RIAA. What does this achievement mean to you?
It means a lot to me because it's my first solo album that has gone gold. Going gold and platinum with the group was always an amazing accomplishment but going solo, there are sometimes those insecurities and doubts. I believed in myself enough to branch out. For it to have paid off 17 years later is a testament in itself. So thank you to everyone involved and all the fans that made that happen. Keep streaming all my old stuff (laughs).
Tell us about your character Jamie in your new movie Best Friend.
So I play Jamie. Trisha and I have been best friends since we were kids. The movie is a thriller, but it's also kind of like [a] rom-com. Best Friend is about two best friends, a guy and a girl, who do everything together. When there's a problem that arises, this guy that she goes on a date with ends up dead, then everything kind of takes a turn. This is one you need to watch because it's going to really blow your mind.
How were you able to connect with Jamie when filming Best Friend?
Chris and I will write the scripts. He came up with the idea of Best Friend. He was like, "I really want to do something that people don't expect in a movie about friendships." My wife and I are best friends. There's this part in the movie trailer where I say, "I don't know the words." I never know the words to songs, but when we're in the car, I always sing the words very confidently. My wife hates it. So she always gets on my head about it. Little moments like that, you'll see in the movie. Those are the moments that come from real-life situations. So that's what makes it easier.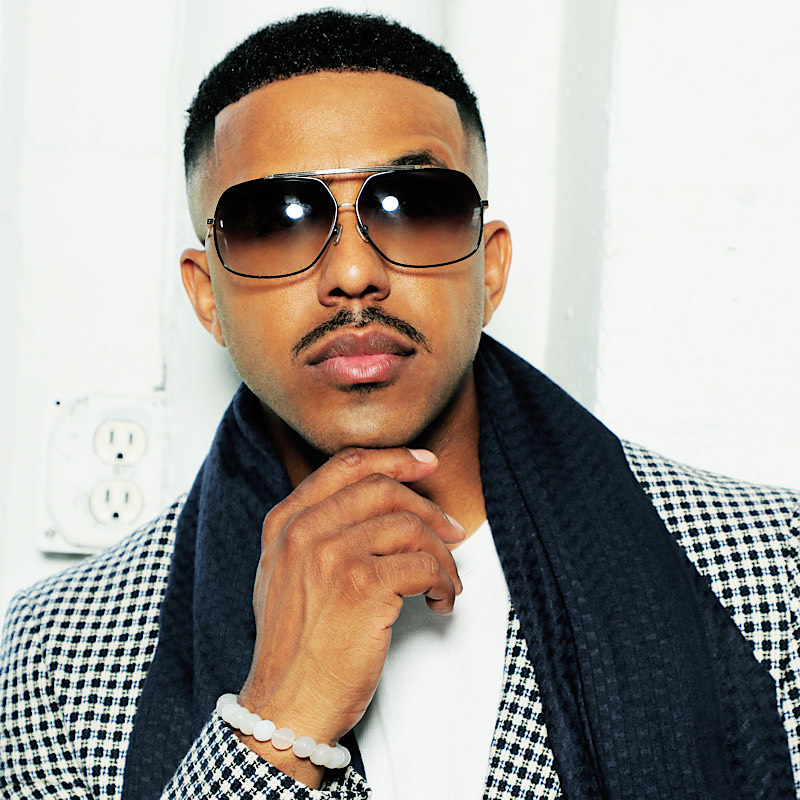 What makes a best friend?
Someone that just has your back no matter what. There's a lot of friends that you have that you can always go visit, you have a good time and you hang around with them, but a best friend is that person that you could really count on and you do everything together. You're so much alike, but then you have your things that are not alike that you constrast. Every relationship is like a marriage, whether it be best friends, husband and wife, or father and daughter. I feel like even being best friends, you're in a marriage. You owe that person and they owe you that friendship and camaraderie.
What do you want viewers to take away from the movie?
It's a special kind of film that hasn't been done before. I want people to take away that whole emotional rollercoaster we take you on with this film. You're going to be shocked.
When you're juggling multiple film projects, how do you get in and out of a character to make space for the next role that you're playing?
I think it all depends on what kind of movie. I'm not really a method actor. I don't really go deep. With Best Friend, I had to do a little more focused acting because of the character. I've never really played a bad guy before. I'm used to playing a funny guy. But it's not really going in and out of it. It's just like, "Okay, here's a character. What can I pull from? What can I relate to? How do I relate to this character in order to play this character?"
You are set to perform at the I Love RnB Music Festival in May. Have you started thinking about what songs you're going to perform?
Yes. We always start putting together a playlist, getting a band together and just working things out for sure.
Best Friend is now streaming only on Tubi. Watch it here.