Emerging singer TRAETWOTHREE has returned with his new EP, Long Story Short, via Nick Cannon's Ncredible imprint, in partnership with Art@War and Atlantic Records.
The six-track project includes the previously shared "Outside Like This" and features appearances from Sevyn Streeter, Pleasure P, Kalan.FrFr and Symba.
"The EP was created mostly in LA over the course of eight months," says TRAETWOTHREE. "All of the features were organic; everyone pulled up to the studio instead of just sending verses. It was all love from everyone. I wrote on all the records."
The opening track, "Feel Good," featuring Kalan.FrFr lives up to its title. TRAETWOTHREE sings about feening for a woman incessantly. Kalan.FrFr adds to this track with a melodic rap that flows perfectly with the song.
The production of the Symba-assisted "Energy" makes it ear-catching. When the beat kicks in, TRAETWOTHREE smooths his voice all over this song, taking a rap approach while keeping the R&B feel.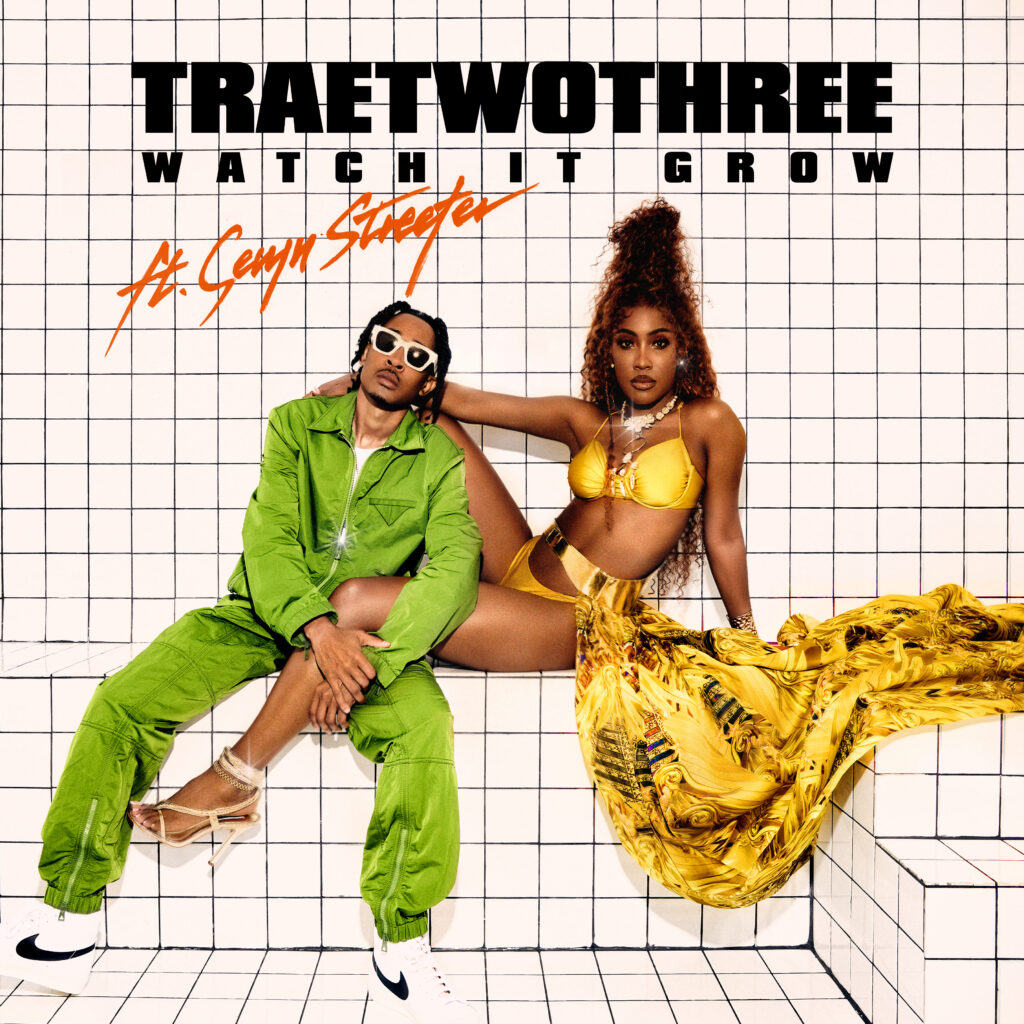 Streeter appears on the focus track, "Watch It Grow," where TRAETWOTHREE embraces his Nigerian roots with an Afrobeat-inspired production. Sevyn Streeter, with her canorous voice, is the perfect addition to this song.
"Watch It Grow" is accompanied by a visual directed by Keoni Marcelo, which can be viewed below.
On working with Streeter, TRAETWOTHREE notes, "Of course, me being a big fan of Sevyn, only made sense for her to jump on 'Watch It Grow.' We had such a fun time making the song and the video. To watch her do her thing and really take over the song, the vibe, just everything was so dope. I loved how she made it come to life in the way she performed. It was amazing to me."
Streeter adds, "Working with TRAETWOTHREE was amazing. We had a great time in the studio. Working with him was super easy. I like the fact that he knows who he is but, shedding light on music that the world can really enjoy and relate to. That's dope."
In 2022, TRAETWOTHREE released his debut mixtape, Out The District. The 11-track project included the songs "Stuck In My Ways" with Blueface, "Worth It" featuring DDG and "710 "featuring D.W. Flame.
The rising R&B star is promoting his projects as a special guest on Nick Cannon's Future Superstar Tour. The 24-city tour kicked off on Feb. 25 in Los Angeles, and it will conclude on April 8 in New York City at the Hammerstein Ballroom.
Stream TRAETWOTHREE'S new EP Long Story Short below.