Emerging R&B singer Chxrry22 is back with her new single "Worlds Away."
Produced by Camper, "Worlds Away" explores the heartwrenching feeling of a long-distance relationship slowly fading away. The production features mellow instrumentation accentuated by fast-paced drum kicks.
The juxtaposition between the production and the lyrics effectively conveys the bittersweet feeling of a fading connection, while not allowing it to fully consume you. The drums serve as a reminder to keep going.
"Guess that's how it goes when you love someone but they so far from ya / Guess I'll let it go even though you know, you know I don't want to / When you feel worlds away," Chxrry22 sings in the chorus.
Speaking on the inspiration behind "Worlds Away," Chxrry22 shares, "I've been in a long-distance relationship for the last year and it's been a rollercoaster of emotions – and of course, I really wanted to take those feelings and put them in a song. Sometimes, even as badly as you want something to work, there are factors like distance and time that come into play – and you need to accept it for what it is. But, just because this is a sad situation it doesn't mean the music has to be."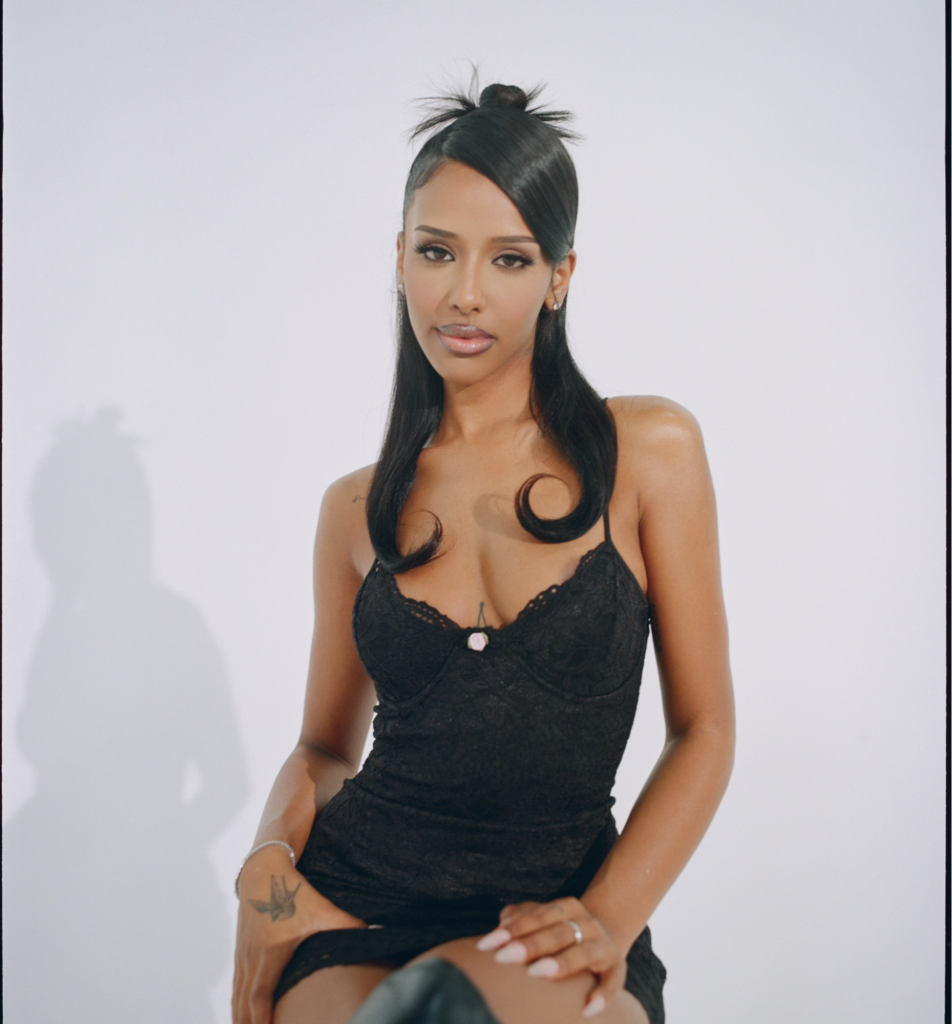 "Worlds Away" arrives with an accompanying video directed by NSTY, which can be viewed below. The video was filmed in multiple cities, including New York City, Atlanta, Tokyo and Toronto.
"Worlds Away" marks Chxrry22's first official single since releasing her debut EP, The Other Side, in September 2022 on The Weeknd's XO Records, in conjunction with Republic Records. The Other Side included the singles "The Falls," "Call Me" and "Wasteland."
In an interview with Rated R&B, Chxrry22 shared her intent behind The Others Side. "My approach to writing this project was, 'Just be as honest as you can be and talk about everything — the good and the bad. Don't make yourself the victim.' There's a lot of people that walk around feeling like the villain all the time. And it's okay. Not everybody is the victim. Someone's gotta be the villain," Chxrry22 said.
She continued, "When I sat down and made the project, I just took all of the rules out and was like, "Okay, I f**ked this guy. I did this and that. Let me just write about it."
Chxrry22 is the first woman to sign with XO Records. She reflected on what it meant to her in the same interview with Rated R&B. "It means a lot. I've seen a lot of comments in the last week where girls are like, 'Finally!' I think not just XO but every label needs more women," she stated. "We need more female producers. We need more female managers and more females in the music industry. I understand my responsibility and just want to do a good job."
Stream Chxrry22's new song "Worlds Away" and watch the official video below.

(Continue scrolling to stream on Spotify and watch the video)