On the heels of unveiling a brand new album, Tinashe stops by ABC's Good Morning America on Monday (Sept. 5) to deliver the debut performance of her new song "Tightrope."
Tinashe is styled in a berry-colored outfit accented in chains. In the set, her rapid cadence complements the live band's electric energy while she sings about the high drama of a toxic relationship.
Wiping her hair aside, Tinashe talks to host Michael Strahan about her new album, BB/ANG3L. She also mentions that she still hopes to collaborate with Janet Jackson in the future.
Tinashe previously paid tribute to Jackson at the 2015 BET Awards alongside Ciara and Jason Derulo. Jackson was presented with the Ultimate Icon Award.
Circling back to Tinashe, she is set to release her upcoming album, BB/ANG3L, this Friday, Sept. 8 on Ricky Reed's Nice Life Recording Company. It's her first full-length release since last year's 333 (Deluxe), the expanded version of her 2021 album.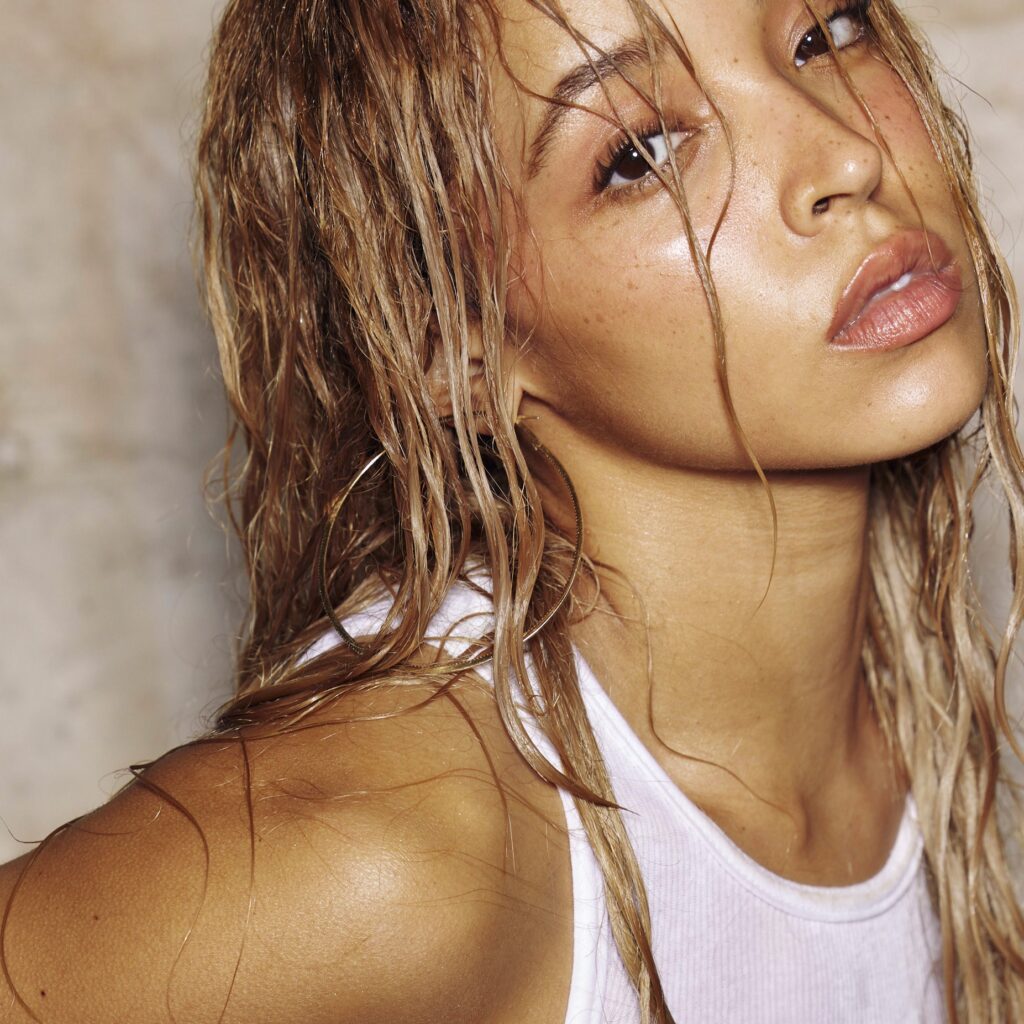 "For BB/ANG3L I was very inspired by the concept of identity. Exploring both how I self-identify and also challenging the perceptions of others," Tinashe explained in a previous statement.
She continued, "I believe how we identify in this world is ultimately our own personal choice; and I've enjoyed stripping back layers of aesthetic fluff, smoke & mirrors, and white noise to get down to the core of myself. Who we are at a core level, when we are alone – raw & unfiltered, is what I want this album to reflect."
BB/ANG3L will include seven tracks, including the singles "Talk To Me Nice" and "Needs." Each song has a supporting visual. The LP will not feature guest appearances.
Next month, Tinashe will embark on a co-headlining tour in support of the new album. British artist Shygirl shares the bill. The tour kicks off Oct. 28 and runs until Nov. 18.
Watch Tinashe's performance of "Tightrope" below.