Front + Center is Rated R&B's artist discovery series, putting new and emerging R&B singers at the center of your attention.
Performing on stage means different things to different artists, which Zyah Belle understands as well as anybody.
The Vallejo, California, native recently wrapped a stint on Alex Isley's Marigold Tour, taking the stage in four national cities. She will resume the opening act duties later this fall when she heads out on the road with India Shawn.
Belle refers to the stage as a salvation, a platform in which she awakens whatever emotion she evoked during the writing and recording process of music performed.
She takes extreme pleasure in gazing across the crowd and seeing fans' reactions to new and unknown tunes, some for the first time. Belle considers the stage a serious place for those who can call themselves artists.
"If you can't connect your music to people live, I don't think you can truly call yourself an artist," Belle asserts. "Performance is my immediate opportunity to connect with people. I do music to connect with people."
It's a late afternoon in August, and Belle sits studiously on Zoom, with a fluffy blue sky background. She is casually dressed for a night alone, wearing a sleeveless green Nike tank top. Her time isn't limited, but she can't disguise her eagerness to talk about Yam Grier, her first full-length album, out now.
View this post on Instagram
Fierce, confident and anomaly — that's how Belle wants you to recognize Yam Grier, the album's title that takes inspiration partly from Pam Grier, an actress who developed into a strong, highly sexualized icon from prominent '70s Blaxploitation roles (Foxy Brown and Coffy). Belle combined it with her nickname Yam, given by a friend.
"The persona behind Yam Grier is all inspired by women that are forces to be reckoned with, whether that be women in my personal life — my mom, my aunties," Belle boldly states. "It's just the extra zhuzh that Black women have. You can't recreate it. It's the original. It's the blueprint."
Aside from Pam Grier, Belle name-drops Tina Turner, Chaka Khan, Anita Baker, Diana Ross, Erykah Badu and Jill Scott as Black heroes. "I'm really inspired by the divas," she says. "I'm inspired by women who have shown up authentically themselves and mastered who they are that you can't deny who they are when they're on the stage or on the big screen."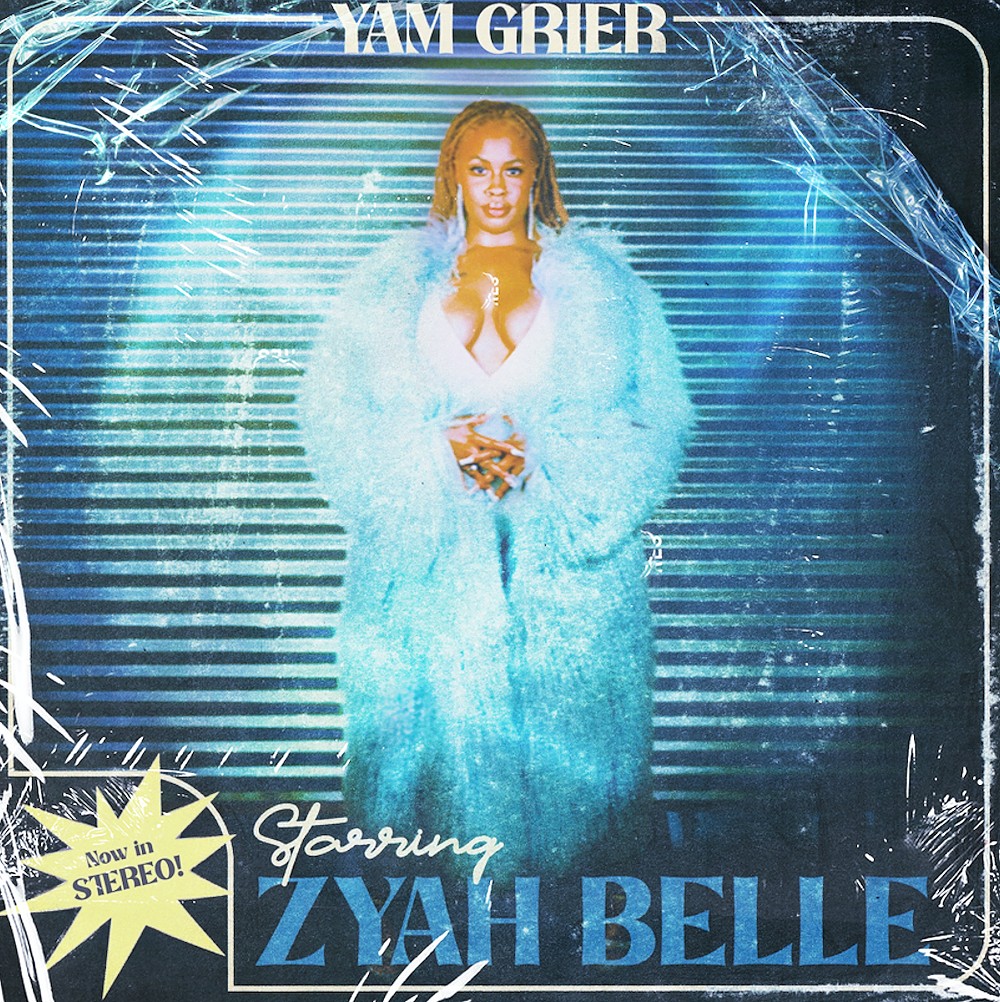 Yam Grier is the follow-up to her 2021 project, Who's Listening Anyway. Belle spent the early part of the recording the new album, a faster turnaround than previous releases. Her urge to return to the lab was hard to contain, having she sat on Who's Listening Anyway, which she self-produced amid the lockdown.
"I was excited to have the opportunity to go in and create something new," Belle says. "A lot of creative energy was kind of just bubbling up. So I was wanting to get into this studio very quickly and really just keep the momentum going."
Rated R&B spoke to Zyah Belle about her new album Yam Grier. We also asked her about how to push R&B in a forward motion, returning to the studio for new music and more.
New Energy
Belle knows the frustrations of being in a position where your career feels stagnant. "I felt defeated. I felt too old. I felt disappointed by people who said they'd help me about didn't. I doubted my artist and talent," she wrote on Instagram last November when she announced Who's Listening Anyway.
Thankfully, since she signed to Guin Records, the boutique label home that released Yam Grier, Belle is no longer experiencing those worries. She has the resources to take her career to new heights, including new management. For the first time, Belle can focus solely on being the artist.
"It means a lot to be able to have certain things taken off of your plate. It leaves more room for me to have the experience I had while recording this project, with me feeling so free to create this music." she expresses. "I wouldn't have been able to feel that if I didn't have that type of support."
View this post on Instagram
Inside Yam Grier
Yam Grier is Belle's fourth project since 2016 but her first for Guin Records. She and her circle of collaborators swirled ideas daily from a consolidation of songs that moved her in different ways.
No one went into the studio with a definitive direction to take Yam Grier, which was a refreshing approach for Belle.
"We were just enjoying throwing paint at the wall in this process," she says. "Whenever you have the pressure as an artist to come in the studio and be like, 'I wanna make something great,' a lot of times you leave with something wack because you're putting too much pressure on yourself."
That certainly wasn't the case with "DND," the first single from Yam Grier. Released in June, the loose dance groove stages a scene where she blocks out distractions, specifically an unwanted man who can't stop blowing up her line.
She says "DND" reflects where she's at in her life as an artist and woman. "I'm a DND girl. I am absolutely in a place of prioritizing my peace," she says.
The self-care anthem, which she describes as "timeless," also allowed Belle not to surround her voice with the thick mood of melancholy acutely felt in the sound of today's R&B.
"It felt like such a feel-good song. I was like, 'I wanna release something that's bright,'" she notes. "I know a lot of R&B that comes out is somber, or we love to talk about toxic relationships. I'm just not in that place in my life. I really wanted to elevate where I'm at, and I am on that."
On "Love Me Now," a dazed slow song about focusing on self after failures at love, Belle makes good use of a melody from SWV's 1997 classic "Rain."
Belle sings, "No more finding love in the lost and found." Of that line, she says, "It felt like I was rummaging through pickings."
She adds, "I think a lot of us have experienced dating somebody who has an idea of us and wants us to fit within the idea of who they think we should be. Sometimes when you haven't learned that lesson yet, you just might try to go for it."
Now that Belle has suffered this situation, she hopes "Love Me Now" can offer help to anyone else going through it. "Coming into a place of loving myself to a certain standard made me feel comfortable enough and believe that I deserve a certain standard."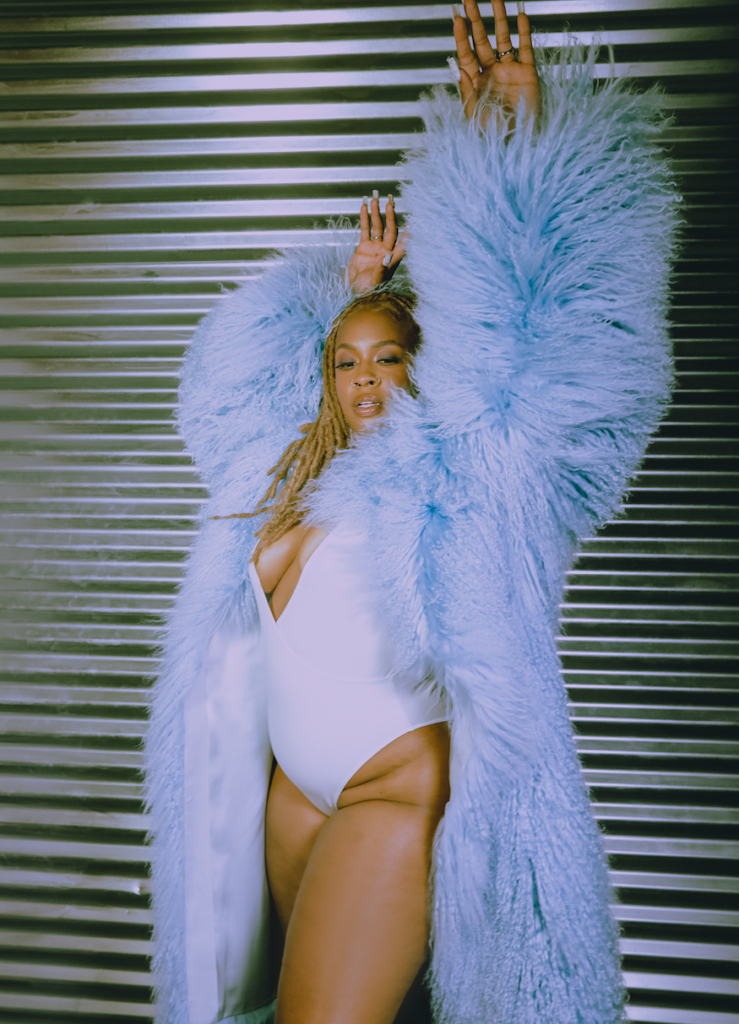 "Spiritual Bath" is a soothing and serene tune about cleansing yourself after a breakup. "I'm washing away all those things that reminded me of you, even the things maybe that you told me about myself, that wasn't true," Belle says. "A lot of times, I feel like that's what happens when you end up in relationships with people that don't help you grow or be better or bring you peace."
Highlight, "Make Your Plate," co-produced by PBnJ and Dylan Wiggins, is a sign that someone put it down the night before. "I enjoy writing from a place of celebrating myself sexually as a woman," she says. "I also enjoy writing in those types of innuendos.
Sometimes we just try to think about ways that we can reference certain sexual innuendos or sexual situations without being so blatant about focusing on intercourse. The song isn't even really about intercourse, it's about the aftermath of that. I like telling different aspects of stories rather than just being so on the nose."
Keep R&B Alive
There isn't a day that R&B doesn't get discussed, whether positively or negatively. Commentators from all spectrums criticize the booming genre for not being in great condition, even declaring it extinct.
But for anything good to last, it must evolve. Belle understands this and wants R&B to maintain its growth. However, she realizes that's impossible unless a few key things continue to happen. For one thing, she hopes notable publications and outlets continue to center editorials around artists like herself that are on the rise.
Attending concerts is another solution. "A huge element to R&B is the performance itself," Belle says. "I feel like supporting those shows and artists that are on the rise is gonna continue to pour into this genre."
Album Takeaways
Belle does not release anything other than thoughtful and lasting music, and she is unwilling to compromise her message to follow a wave to scale the charts. "I want the music I release to be timeless and not trendy whatsoever," she says.
Perhaps you're familiar with Belle and can't wait to dive into Yam Grier. Or maybe you became a new fan of hers following her spot dates with Isley. Whatever the case, Belle hopes the new record will give you a deeper understanding of who she is now.
"I want people to know Zyah Belle after listening to this project. Yam Grier is my story. It is me injecting my story within these songs that I've experienced over the past few years," she explains.
She concludes, "So I hope that people feel like they've gotten to know me, but then I hope that people have also felt like they got a few anthems in there for different moments in their life that they feel like they have resonated with this music enough to where it can either take them to where they need to go or take them back to a nostalgic moment."
Coming Up
Believe it or not, Belle already has her mind on writing and recording new music. Truth be told, she's "always working on something next." Belle explains, "A lot of times, it's just putting things together and making it make sense."
But whatever she's working on in the future appears to be in the spirit of collaboration. "I've been really excited to work with new producers and artists."
One of those new studio associates is Tiffany Gouché, who's worked with artists such as Lalah Hathaway, Jill Scott and Ty Dolla $ign, among others.
Belle is hush on release details and direction of any forthcoming material, which she says could result in "maybe an EP [or] another full-length project." Despite grinding her gears on creating more tunes for fans to add to their favorite playlists, she is still committed to going the distance with Yam Grier.
Once she wraps touring with Shawn, Belle's sights could be a headlining tour. "I would love for it to be within the next year," she concludes.
Listen to Zyah Belle's debut album Yam Grier below.