Following his Obsession Tour announcement, Eric Bellinger has released a remix of his latest single "Obsession" with Muni Long.
"Special thanks to my long time sis @munilong for hoppin on the 'Obsession' Remix! She applied so much pressure I had to do a new verse," wrote Bellinger on Instagram.
The original track, "Obsession," was released Oct. 21 as the lead single from Bellinger and music executive/super producer Hitmaka's forthcoming album 1-800-Hit-Eazy: Line 2.
View this post on Instagram
Explaining the concept of the new track and his feelings on current R&B, Bellinger said, "I've been making R&B music my entire career out of passion. In a time when people said it was dead and no one cared about the genre, I went harder to fill the void. Solely based on the feeling it gave me in the booth. So to know now that people are ready and craving the real again makes my soul happy."
"'Obsession' is what the people didn't know they needed. Nothing like a full-circle moment. R&B is Very Alive. Stay in the race. It's all about timing. It's Eazy!"
Bellinger and Hitmaka's impending release 1-800-Hit-Eazy: Line 2 is the follow-up to their 2021 project, 1-800-Hit-Eazy.
Beginning Feb. 2, 2023, Bellinger will embark on his headlining Obsession Tour.
This past spring, Bellinger went on co-headlining Vibe On Vibes Tour with Sammie. The tour supported his 2021 album New Light, which landed him a nomination for Best Progressive R&B Album at the 2022 Grammy Awards.
Bellinger defined New Light to Rated R&B as his first proper album. He said an interview featuring the late rapper/philanthropist Nipsey Hussle inspired his decision.
"He was like, 'Yo. I ain't never released no album. You're not calling this no album until it's released on a major label [and] until it has the same fair push as these other [artists]. So until then, I ain't released no album. I've been releasing mixtapes, LPs [and] EPs,'" Bellinger explained.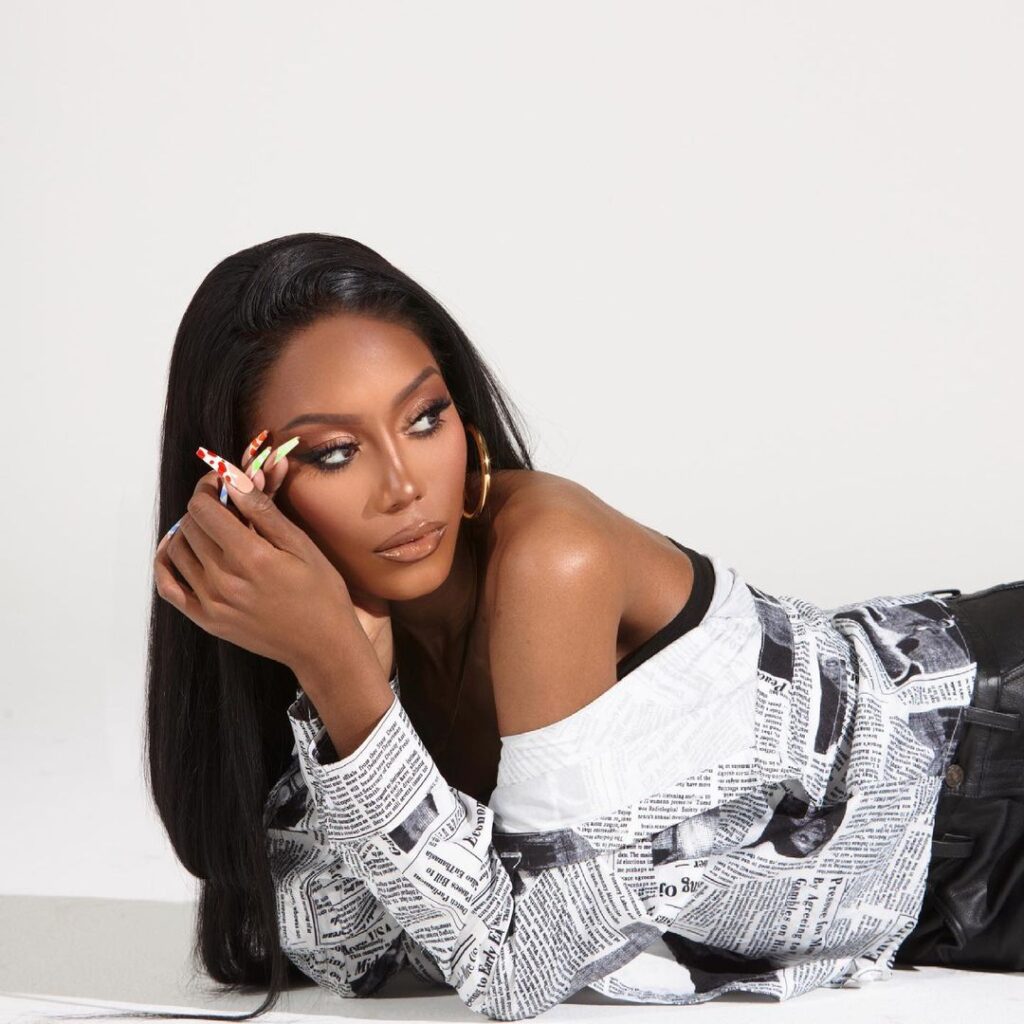 As for Long, she earned three 2023 Grammy Awards nominations, including Best New Artist, Best R&B Performance ("Hrs and Hrs") and Best R&B Song ("Hrs and Hrs").
In September, Long shared her debut album, Public Displays of Affection: The Album. Some standouts include "Lemons" and "Plot Twist," as well as the Billboard singles "Another" and "Baby Boo" featuring Saweetie.
Long, who will perform at the 2022 Soul Train Awards, recently shared a "Santa Baby" remake as part of an Apple Music exclusive.
Listen to "Obsession (Remix)" by Eric Bellinger and Muni Long below.