Khamari has announced his debut album, A Brief Nirvana, will arrive on May 28 via RCA Records.
"This album is a story about uncomfortable growth," says Khamari. "Recording this gave me perspective and made me realize the search for clarity and nirvana is a lifelong one. Maybe I was asking for a lot in the beginning stages, but that doesn't change the fact that peace is ultimately what we all want."
The 11-track album will include Khamari's previously released tracks "Doctor, My Eyes," "Drifting," "Tell Me" and "On My Way."
Regarding the latter song, which samples an Al Green classic, Khamari said, "In the middle of the pandemic, I packed everything I owned into my car and drove across the country from Boston to Los Angeles. 'On My Way' is a song about my move, my confidence in knowing I was making the right decision starting fresh so I could build something from the ground up."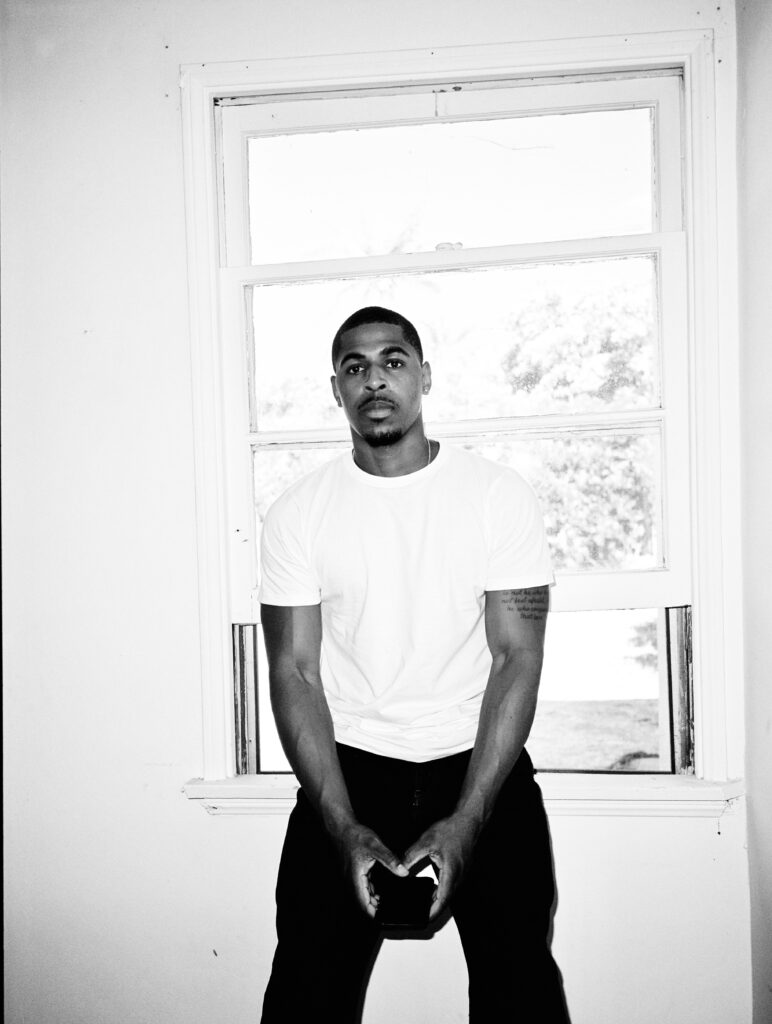 Along with the album news, Khamari debuted another track, "Right My Wrongs." Here, Khamari stays true to the formula he laid down on his early releases by sampling Darondo's 1972 sleeper hit "Didn't I."
On the track, Khamari attempts to mend his broken heart by reflecting on times when his sweet gestures won love and affection of an interest. Still, those tender memories aren't enough to check him out of what he interpreted as a heartbreak hotel.
"Moments fleeting / We're just train cars passing / The way you slipped through my fingers / Cold ice glaciers, never lasting / This heartbreak hotel I checked into / Still hoping to hear your knocking soon," he sings.
A Brief Nirvana is the follow-up to Khamari's 2020 EP, Eldorado. "As an artist, I think your job is to just go through life and then just tell the stories that are honest to your perspective at that time," Khamari told Rated R&B about his then-untitled project. "With this project — this batch of music I'm making — I'm just applying that same concept and doing it to a more mature version of myself."
Listen to Khamari's new song "Right My Wrongs" below.