Almost nine years after releasing 2014's Sex Playlist, Omarion returns with Full Circle: Sonic Book 1 via Omarion Worldwide. His new full-length effort comes two years behind 2020's The Kinection.
"There aren't many artists who can inspire positivity," Omarion says. "Not many people can invoke that feeling of, 'I feel good' or 'I want to do something with this.' Through this project, I'm inspiring people. This is that full-circle moment of me coming back to a place where there's power in my vulnerability. That's what my music means to me at this time."
Full Circle: Sonic Book 1 includes the previously shared tracks "Big Vibez" and "Serious." The former led the charge in March, while the latter came in April.
Not one song isn't a satisfying listen. Omarion does what few others from his generation cannot do: display range on a mainstream R&B level that enables him not to feel he's chasing relevancy.
Take "Girls," the opening track. Coming in with a surplus of swagger over a synthesizer bass, Omarion sings about having a bedroom rendezvous with not just his interest but her friends and their friends, too.
A fair portion of the album naturally involves slick, nostalgic-sounding material, such as "Company." It's a sweet and sunny mid-tempo that finds Omarion spending time with a young lady who matches his chill energy.
Following the seemingly obligatory bangers, Omarion finally slows the pace midway through. "Waiting," a soft-soul duet with Amber Riley, a.k.a. RILEY, is the clearest instance where Omarion gives listeners a groove for any romantic-inspired playlist.
What is evident on Full Circle, at least regarding his collaborations with women, is that Omarion leaves the salaciousness to a minimum and stretches his songwriting.
Most notably, there's "Bs," a guitar-laden pairing with Rileyy Lanez, and "Love Me Right," a tropical-infused number with Sevyn Streeter.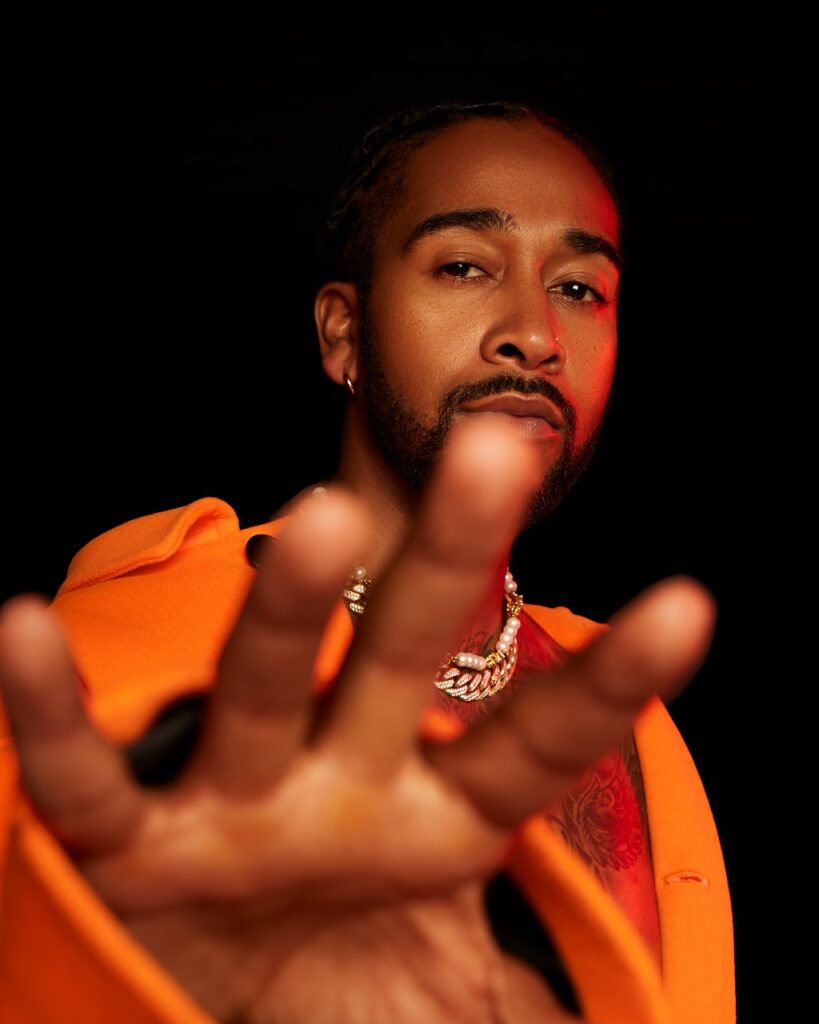 At this publishing, Full Circle: Sonic Book 1 is No. 1 on the iTunes R&B/Soul Albums chart. It's No. 41 on the iTunes Albums chart (all genres).
Omarion could treat his fan base to music from Full Circle at the Lovers & Friends Festival, presented by R&B icon Usher. The sold-out one-day festival is set for Saturday, May 6, at the Las Vegas Festival Grounds, in Las Vegas, Nevada.
Mariah Carey, Chris Brown, Boyz II Men, Summer Walker, Miguel, Bryson Tiller, and many more are set to perform.
Stream Omarion's new album, Full Circle: Sonic Book 1, below.