The numbers are in. Brent Faiyaz's sophomore album, Wasteland, debuts at No. 2 on the Billboard 200 with 88,000 equivalent units sold. It's the Columbia, Maryland, native's biggest opening week of his career.
Wasteland trails behind Bad Bunny's Un Verano Sin Ti, which sold approximately 17,000 more to retain the top spot this week.
Having the runner-up slot isn't a bad thing for Faiyaz, marking his first top ten on the main albums chart. The Grammy-nominated singer's previous album Sonder Son, issued in 2017, failed to make an appearance. However, Faiyaz's 2020 EP, F*ck the World, entered at No. 20 during the week of Feb. 22, 2020.
Elsewhere, Wasteland opened at No. 1 on Billboard's Top R&B Albums chart, unseating Drake's latest LP, Honestly, Nevermind. Faiyaz's F*ck the World peaked at No. 2, respectively, upon arrival.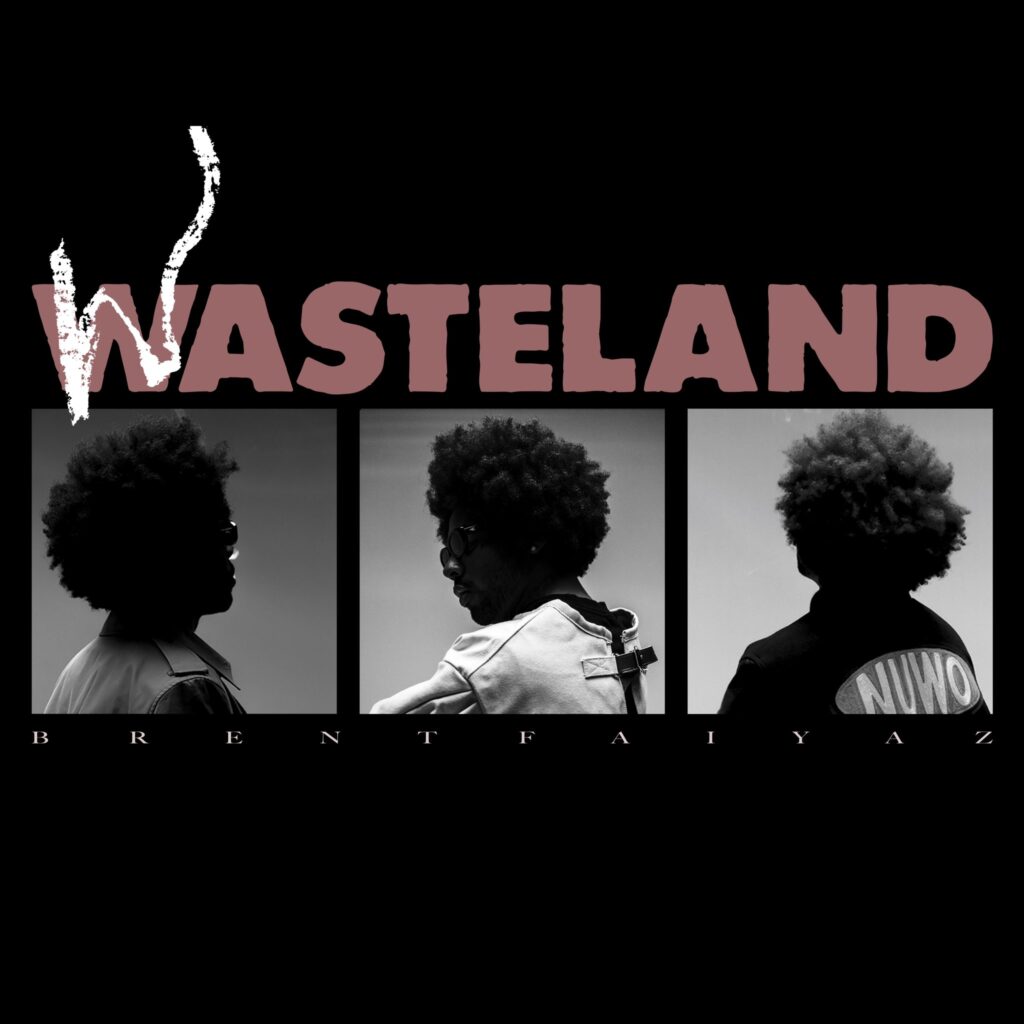 Executive produced by Jonathan "Freeze" Wells, Wasteland was released on July 8, following the release of four singles. The first track, "Dead Man Walking," came out a few months after F*ck the World. It eventually was certified gold by the Recording Industry Association of America (RIAA) in June 2021.
Other pre-album singles included the Tyler, the Creator-assisted "Gravity," the Drake-guested "Wasting Time" and "Price of Fame." The second of the bunch, produced by The Neptunes, marked Faiyaz's first top ten single on urban radio as the lead artist.
According to Billboard, Faiyaz had seven songs from Wasteland appear on the Billboard Hot 100:
"All Mine," No. 42
"Loose Change," No. 52
"Price of Fame," No. 67
"Rolling Stone," No. 84
"Ghetto Gatsby" featuring Alicia Keys, No. 91
"Heal Your Heart (Interlude)," No. 93
"FYTB" featuring Joony, No. 97
View this post on Instagram
In addition to Drake and Tyler, the Creator, Wasteland featured guest appearances from Alicia Keys, Joony, Tre' Amani and DJ Dahi.
Speaking on Wasteland, Faiyaz told Vogue, "It was less of an album process and more of a life process. I just made a collection of songs and tied a storyline together once I saw that they all kind of shared a similar theme. I didn't really realize I was working on an album until I was maybe a little over halfway through. Then I realized, Wait a minute, this is a body of work."
Before releasing Wasteland, Faiyaz uploaded a three-track project titled DO NOT LISTEN via Dropbox. It included a rough version of his recent track "Price of Fame."
Faiyaz followed the digital drop with "Show U Off," an ode to Black women.
Next for Faiyaz, he'll appear on KEYS II, the deluxe edition of Keys' 2021 double album KEYS. He teamed up with the 15x Grammy winner on "Trillions." The album releases Aug. 12.
.@brentfaiyaz debuts seven songs on this week's #Hot100:

#42, All Mine
#52, Loose Change
#67, Price of Fame
#84, Rolling Stone
#91, Ghetto Gatsby ft. @aliciakeys
#93, Heal Your Heart (Interlude)
#97, FYTB ft. @joonyoftv

— billboard charts (@billboardcharts) July 18, 2022
This week's top 5 on the #Billboard200:

1. @sanbenito Un Verano Sin Ti (5th week)
2. @brentfaiyaz Wasteland (debut)
3. @aespa_official Girls: The 2nd Mini Album (EP) (debut)
4. @Harry_Styles Harry's House
5. @MorganWallen Dangerous: The Double Album

— billboard charts (@billboardcharts) July 18, 2022