R&B duo dvsn (vocalist Daniel Daley and producer Nineteen85) is back with their fourth album, Working On My Karma.
It's the follow-up to 2020's A Muse in Her Feelings and its deluxe edition (Amusing Her Feelings).
Ahead of Working On My Karma, dvsn released three singles, including the highly-debated "If I Get Caught," the Jagged Edge-featured "What's Up" and the recently shared "Don't Take Your Love."
Regarding Working On My Karma, Daley told Rated R&B in an August interview, "The theme of this whole album has kind of been like a new level of honesty and growth."
In the same conversation, super producer Jermaine Dupri described dvsn's new album as "an honest space for a man."
He continued, "It's a record that [speaks] to the challenges of a man — and Daniel being that one in particular."
Nineteen85 cited the new album wouldn't follow the mold of their previous LP, A Muse in Her Feelings.
"We touched on much broader ideas, sounds and tempos. We went to a lot more places, but this is all one movie. Right now, you're seeing the trailer," he explained.
The album opens with the wooing "Last Time," a meet-up with buzzing rapper BLEU that could resonate as the song of the summer next year. It samples B.V.S.M.P.'s 1988 smash "I Need You."
On the pillow-biting jam "Bring It," Daley sings over a '90s-esque production about what a one-night stand should be in the wee hours.
"Stay Faithful" has a bit of the syrup-sippin' Texas sound. Here, Daley, in repentant mode, outlines his relational transgressions, one of which could have involved an outside child.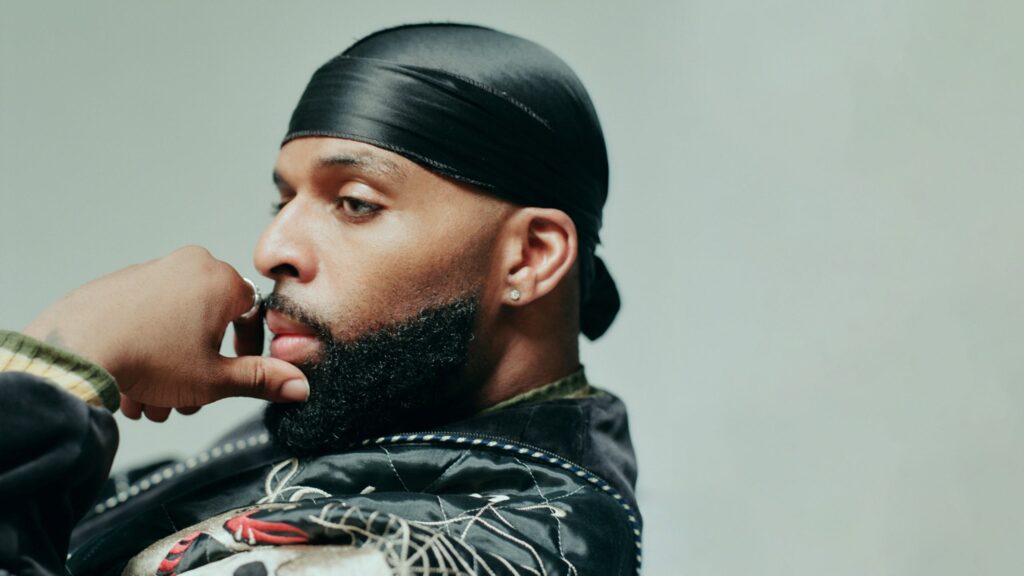 The album's catchiest song, "Take It Slow," contains a classic John Legend sample, as well as a sped-up version of Bone The Mack's "Homegurl (He Gotta)" in the second half.
Noted earlier, Working On My Karma follows A Muse in Her Feelings, which dropped in April 2020. It ranked No. 8 on Rated R&B's Best R&B Albums of 2020 list.
The star-studded album debuted at No.5 on Billboard's Top R&B Albums chart during the week of May 2, 2020. It entered the Billboard 200 at No. 23.
A Muse in Her Feelings featured the singles "Between Us" featuring Snoh Aalegra, plus the Future-guested "No Cryin" and "A Muse," to name a few.
In 2021, dvsn teamed with Ty Dolla $ign for a collaborative album titled Cheers to the Best Memories.
Stream dvsn's new album, Working On My Karma, below.