Daniel Caesar has unveiled the tracklist for his third album, Never Enough, out April 7 via Republic Records.
The 15-track album includes the previously released singles "Do You Like Me?" and "Let Me Go."
The former track was released as the lead single in January. Caesar co-produced it with Raphael Saadiq and Dylan Wiggins. He described it as "a song about a woman I respect deeply… 90 degrees of a love triangle."
Soon after, Caesar dropped the breakup track "Let Me Go." He co-produced it alongside Rami Yacoub and Sevn Thomas. Ramez Silyan directed the official video.
It has been confirmed that "Please Do Not Lean" will not be part of Never Enough. The song, first teased during his 2022 Coachella set and released shortly after, was first announced as the lead single from his third album.
"Please Do Not Lean" was touted as the first release under Republic Records, a major label he signed to after releasing two albums on Golden Child Recordings, a Toronto-based boutique label.
Of signing to Republic Records, Caesar told Billboard, "I felt like I was becoming a label executive and an artist at the same time. I wanted to keep artistry and business separate with a major label as my partner.
He continued, "I did as much as I could on my own and I experienced a lot as an independent artist. I wanted to feel the difference of having such a large machine behind me."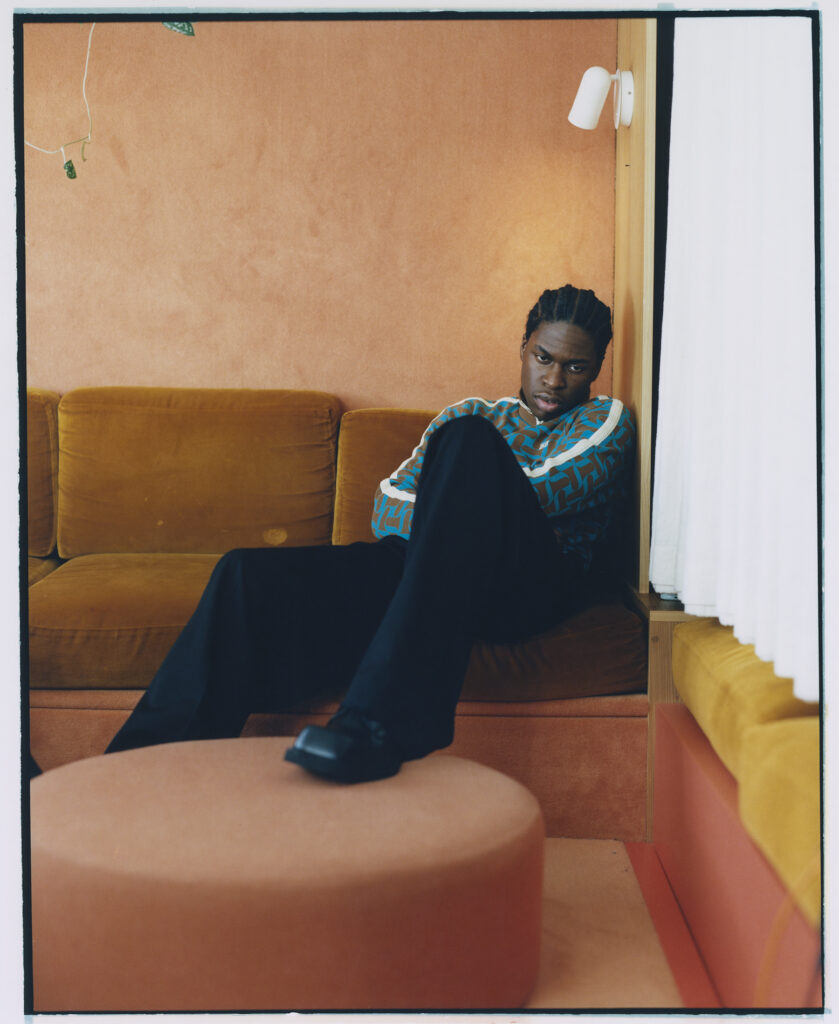 Never Enough is the follow-up to Caesar's 2019 album CASE STUDY O1. The 10-track album included Caesar's gold-selling tracks "Cyanide" and "Love Again" with Brandy.
The latter duet was nominated for Best R&B Performance at the 62nd Grammy Awards. It also went No. 1 on R&B radio (previously known as urban adult contemporary radio) and Billboard's Adult R&B Airplay chart. It spent two weeks atop the latter list.
Caesar will support Never Enough on his headlining Almost Enough: The Intimate Sessions Tour.
The Grammy winner will kick off his six-date tour on April 6 at The Belasco in Los Angeles, California, before wrapping on April 22 at Huxleys Neue Welt in Berlin, Germany. Tickets are available now on pre-sale, with general on-sale beginning this Friday, March 24, at 10 a.m. local time.
Daniel Caesar's Never Enough Tracklist
"Ocho Rios"
"Valentina"
"Toronto 2014"
"Let Me Go"
"Do You Like Me?"
"Always"
"Cool"
"Disillusioned"
"Buyer's Remorse"
"Shot My Baby"
"Pain Is Inevitable"
"Homiesexual"
"Vince Van Gogh"
"Superpowers"
"Unstoppable"