Beyoncé has teamed up with rapper and fellow Houston, Texas, native Travis Scott on his new song "DELRESTO (ECHOES)."
Adaptive as ever, Beyoncé continues to evolve and embrace electro and house music in this collaboration, while Scott explores the earlier aspects of his previous works and establishes himself as one of the most captivating and innovative artists.
"It's only echoes I escape for / Only echoes on the return / Walkin' on the numbers / Stay the night," Beyoncé sings.
"DELRESTO (ECHOES)" is lifted from Scott's freshly-released album UTOPIA. The album also includes features from The Weeknd, SZA, Bad Bunny, Drake, Future, Sampha, Swae Lee and more.
Currently, Beyoncé is touring North America as part of her Renaissance World Tour. She embarked on this international tour in May to promote her seventh studio album, Renaissance, which was released on July 29, 2022, by Parkwood Entertainment and Columbia Records.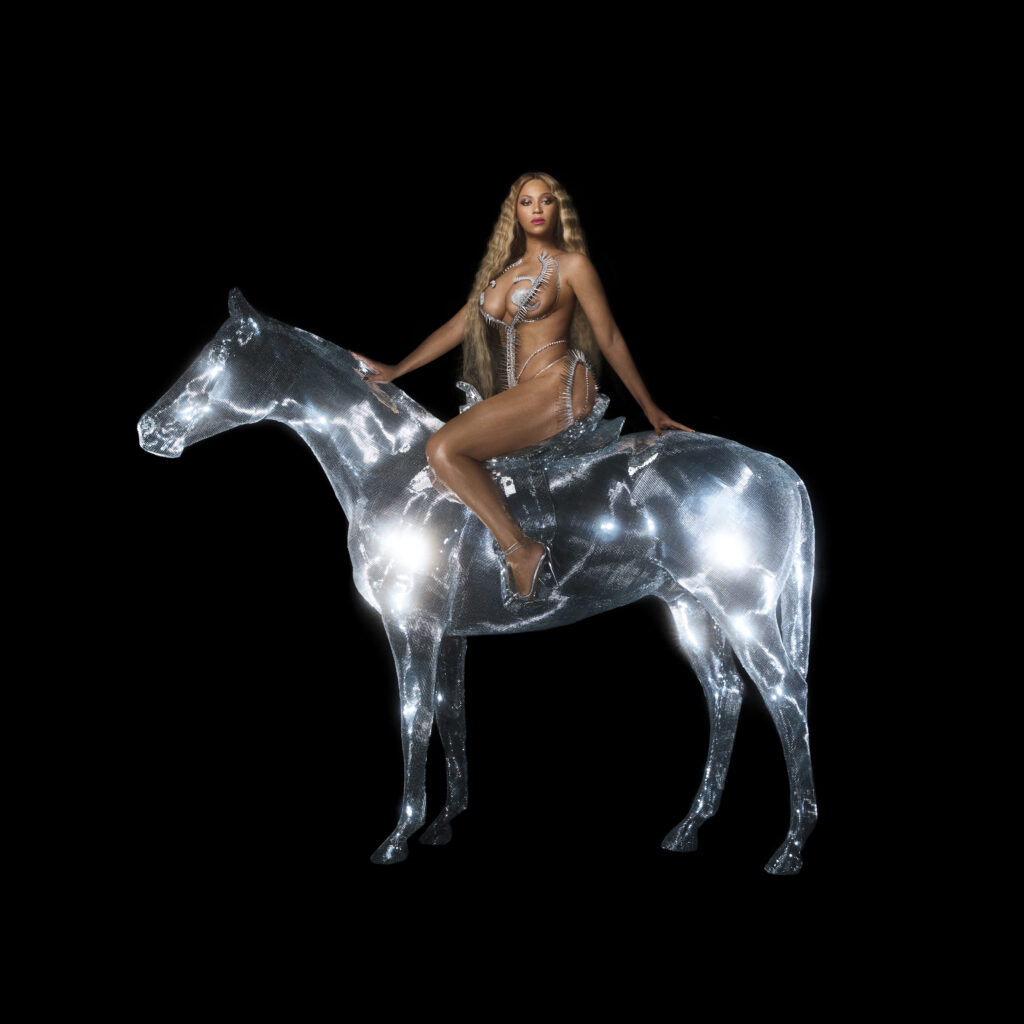 Upon its release, Renaissance reached the top of the Billboard 200 chart. The empowering song "Break My Soul" was the lead track and was released in various remixes, including one version that featured megastar Madonna afterward.
"Break My Soul" reached the No. 1 spot on the Billboard Hot 100 chart, making it her eighth chart-topping hit. It was also certified platinum for exceeding sales of over one million equivalent units.
Beyoncé achieved viral success with "Cuff It," which was also a hit on various radio formats, including R&B and urban.
Later on, she revealed "CUFF IT (WETTER REMIX)" as a response to DJ Esentrik's popular combination of "CUFF IT" and Twista's seductive track from 2009, "Wetter."
Renaissance had already achieved platinum status before receiving recognition as the Best Dance/Electronic Album at the 65th Grammy Awards.
Beyoncé made history as the first Black woman to receive this award, which was established at the 47th Grammy Awards in 2005.
In May, Beyoncé revisited the Renaissance era in her latest musical release and added a Kendrick Lamar feature to "America's Got a Problem."
Listen to Travis Scott and Beyoncé's new song "DELRESTO (ECHOES)" below.