K. Michelle's soft launch of her country persona, Puddin, continues with the release of "Tennessee," a bonus track from her final R&B album, I'm the Problem. She co-wrote it with the song's producers, Claude Kelly and Chuck Harmony of Louis York.
K. Michelle tells a poignant story through her character Puddin, recounting heartbreak caused by a dour, alcoholic partner. She contacts her wise mother for comfort and guidance and returns home to start anew and find a new love.
"We got into an awful fight / My life flash before my eyes / Never seen him in a rage like this before," Puddin sings. "And I said some things / You won't believe / The way I cuss / The way he screamed / Couldn't stand the sight of him anymore."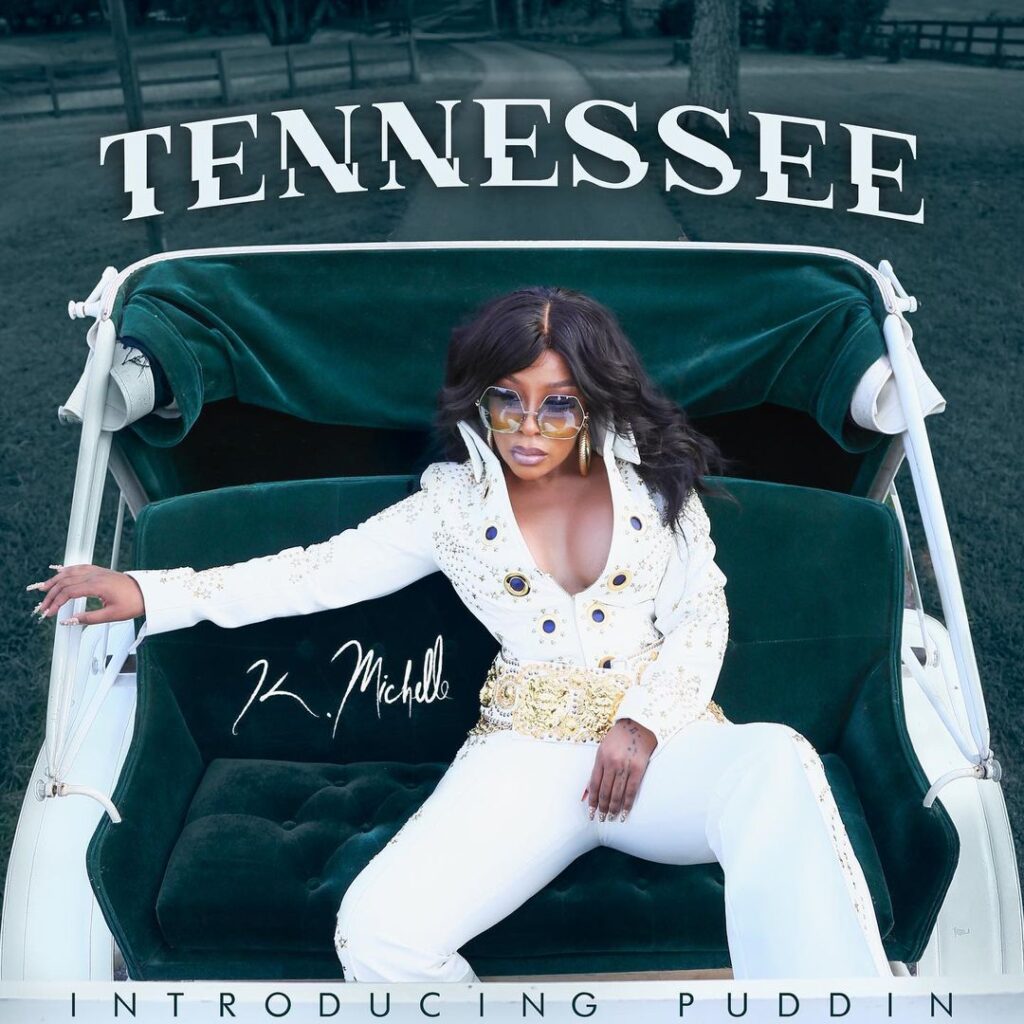 As noted above, "Tennessee" is the closing song on her sixth album, I'm the Problem, due Sept 22. It also previews Puddin's upcoming untitled country EP, arriving on Nov. 22.
At this time, she has not revealed her collaborators for the upcoming country EP. As Puddin, she plans to release a country album and has been working with Billy Ray Cyrus, Eric Paslay, ERNEST, Morgan Wallen, and Dolly Parton in Nashville. Parton wrote a song for K. Michelle in 2020.
Earlier this year, Puddin collaborated with country rapper Justin Champagne on the track "Country Love Song," and a music video was subsequently released to support it.
Puddin joined Champagne during his set at the 2023 CMA Fest, where she also performed a set as well.
Campaigning for her upcoming album, K. Michelle releases an official trailer for I'm the Problem. It comes weeks after sharing the official album artwork and release date.
I'm the Problem will include the previously shared songs "Scooch," "You" and "Blame Yourself." The former song, released in February 2022, climbed to No. 1 at R&B radio and Billboard's Adult R&B Airplay chart. Meanwhile, the latter track arrived at the time of the release date announcement.
In a 2022 interview with Rated R&B, K. Michelle talked about the inspiration behind the album. "I've been healing through this album. I have dealt with my relationship through this album. I have dealt with my relationship with my son through this album. I have dealt with where I want to go in my future through this album," she explained.
On Oct. 7, K. Michelle is set to perform in Chicago as part of the R&B Music Experience. Tank, Tamar Braxton, 112 and more are also set to perform at the same event. For tickets and more information, visit ratedrnb.com.
Listen to Puddin's new song "Tennessee" below.