Givēon celebrates his second-highest chart start on the Billboard 200 this week, as his debut album Give or Take enters at No. 11.
The Long Beach, California, native's previous best was When It's All Said and Done… Take Time, which opened at No. 5 in March 2021. Givēon's 2021 compilation also marked his first top 10 on the Billboard 200.
Givēon first appeared on the Billboard 200 in January 2020 with Take Time, one-half of his project above. It debuted at No. 190. That eight-track project received year-end accolades, including an appearance on Rated R&B's best R&B albums list.
Give or Take debuts at No. 3 on Billboard's Top R&B Albums chart, marking Givēon's third appearance in the top 10. When It's All Said and Done… Take Time fared better than his Give or Take, starting at No. 2 last spring. The first half of that compilation blew in at No. 9 in October 2020, respectively.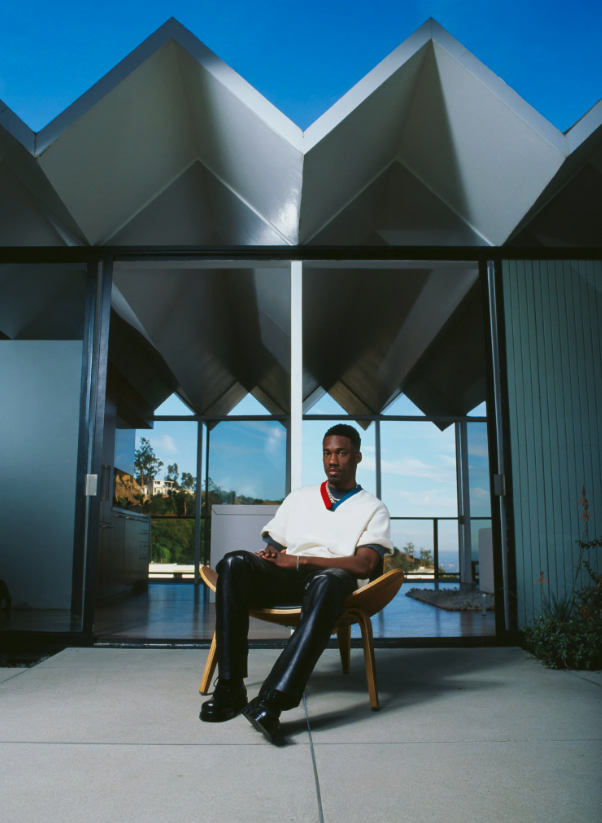 "My debut album Give or Take is a collection of reminiscences over the last few years of my life," Givēon told Rated R&B. "Suddenly having to adapt to a world in which there are so many eyes watching and experiencing a wide spectrum of emotions at once naturally brought these songs to the surface. All in all, Give or Take reflects the love and the loss I've had to face as well as the growth and the healing I've come to accept."
Givēon's recent promotional stops for Give or Take has consisted of his much-talked-about performance at the 2022 BET Awards, where he sang a three-song medley, including "Lie Again." He also stopped by The Tonight Show Starring Jimmy Fallon to perform the album's second single, which was released on April 29.
​​Givēon kicked off his Give or Take era in September 2021 with the release of "For Tonight," the official first single. As of today, the gold-selling track has amassed more than 124 million streams on Spotify since its release.
Next month, ​​Givēon will bring more attention to Give or Take when he begins his headlining tour named after the album. It starts on Aug. 16 in Philadelphia, Pennsylvania, and wraps on Oct. 19 in Toronto, Canada. The tour will feature Fana Hues, Saleka, Jenevieve and Rimon as supporting acts.
Much of the last year for ​​Givēon has been nothing short of success, especially regarding certifications from the RIAA.
Givēon's most-certified release to date is "Heartbreak Anniversary." The breakout hit, nominated for Best R&B Song at the 64th Grammy Awards, is 4x multi-platinum.