No stranger to vibes suited for warm-weather greatness, Rotimi has done it again with his latest offering, "Bestie."
"Bestie" is a miraculous winner for dancing unapologetically in a packed club on a hot late-summer night. In the song, Rotimi invites a vibrant lady to call her friend over to put on a show by twerking and whining.
"Hey you / You know we got them bottles coming through / Bring your girls with ya, but leave your dude / And you know we got the hookah lit, too," he sings over a production juiced with Afrobeats stylings and a vocal sample of The Fugees' "Killing Me Softly With His Song."
"Bestie" is Rotimi's first solo song release of the year. It's his first proper single since "I Do," which appeared on both the standard and deluxe versions of his debut album, All or Nothing, released in 2021.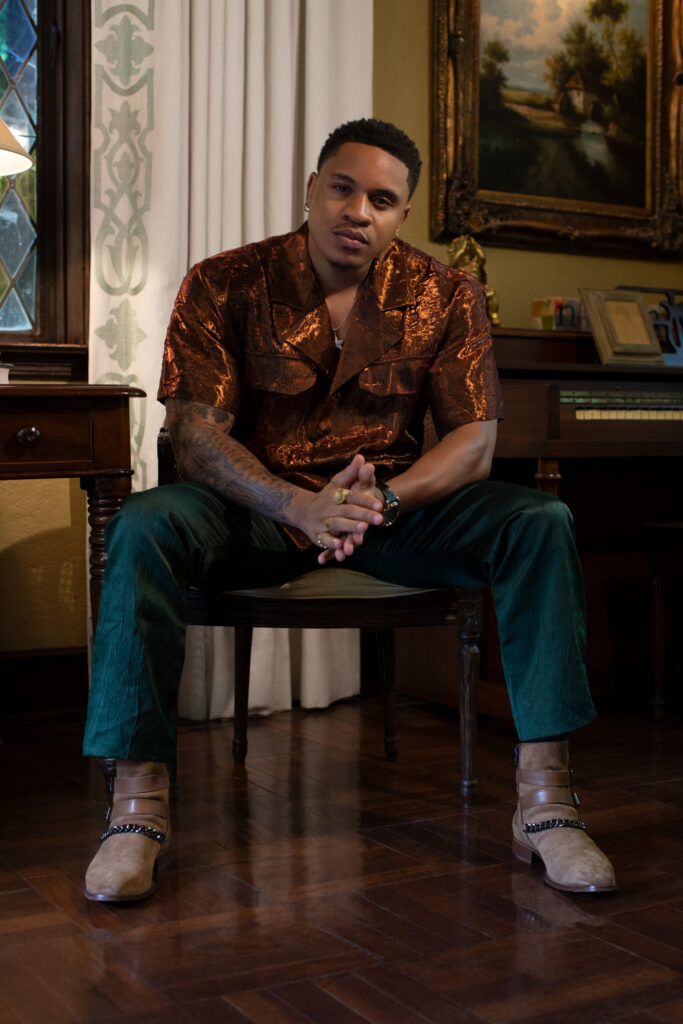 On Billboard, "I Do" peaked at No. 8 on the Adult R&B Airplay chart. It's the first top 10 hit of his career on that list. It also reached No. 34 on the R&B/Hip-Hop Airplay chart.
Circling back to All or Nothing, the original and expanded album includes the previously shared songs "Decide," "What To Do" and "Love Somebody."
Rotimi grabbed rappers Ludacris and Busta Rhymes for All or Nothing (Deluxe), which included five bonus tracks.
Since then, Rotimi has stayed active with collaborations. He teamed up with Kevin Ross, Tank and most recently, Kuami Eugene, Flo Rida and Spice.
Listen to Rotimi's new song "Bestie" below.