Grammy winner SZA appeared on the KeKe Palmer-hosted episode of Saturday Night Live to perform two songs from her upcoming album, S.O.S.
Wearing a black, Harley-Davidson eagle graphic tee and sagging pants, SZA opened the night with a live rendition of her recent single, "Shirt."
The Rodney "Darkchild" Jerkins-produced song debuted at No. 11 on the Billboard Hot 100 chart the week that ended Nov. 12.
View this post on Instagram
Released Oct. 28, "Shirt" has garnered close to 70 million streams on Spotify at the time of publication. Meanwhile, its official video has more than 11 million views on YouTube.
Before ending the night, SZA returned to debut a new song titled "Blind." She wore a partly tucked-in eggshell-colored shirt, an oddly knotted tie and a blue baseball cap with a yellow S.
Toward the end of the performance, the release date for SZA's sophomore album, S.O.S., was revealed (Dec. 9).
View this post on Instagram
SZA confirmed the title of her new album in a November profile with Billboard's Heran Mamo. In the piece, Mamo teased the direction of much-anticipated work.
"Instrumentally, S.O.S. is the most captivating music she has ever made, her beloved lo-fi beats sharing space with surf rock within the same track, a grunge record and an acoustic guitar-driven ballad coexisting without either sounding out of place," Mamo wrote.
S.O.S. is the follow-up to SZA's lauded debut album, Ctrl, released June 9, 2017. All 14 tracks from the set, including "The Weekend" and "Broken Clocks," earned a certification from the Recording Industry Association of America (RIAA).
Her Travis Scott-assisted hit single "Love Galore" is the most-certified track from the album. It's now 5x multi-platinum, with more than five million equivalent units sold.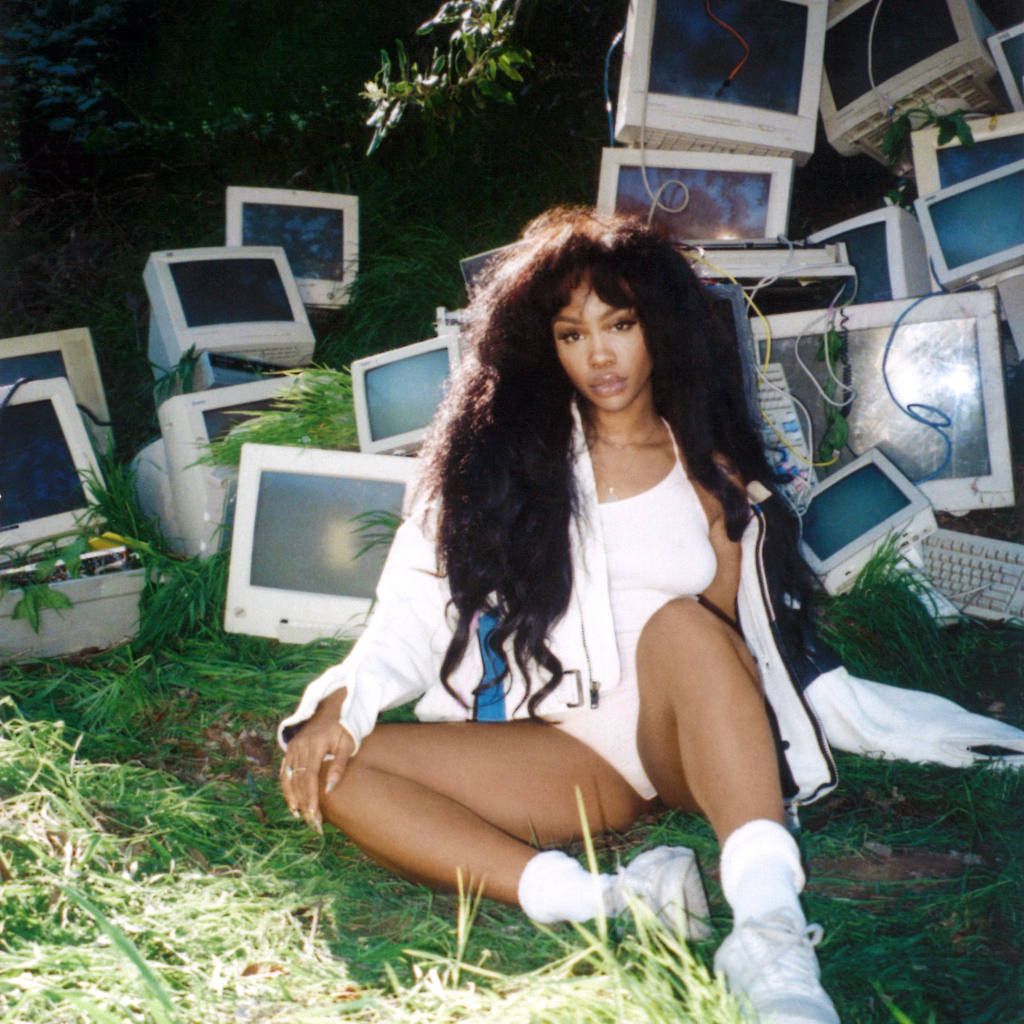 To salute the fifth anniversary of Ctrl, SZA released a special edition that featured seven unreleased tracks recorded when she was working on the album.
Shirting back to S.O.S., the album could include SZA's previously shared "I Hate You" and "Hit Different" featuring Ty Dolla $ign.
The former track, certified platinum by the RIAA, was released Dec. 3, 2021. The other featuring Ty, produced by The Neptunes, was released in September 2020. It's now 2x multi-platinum.
S.O.S. may also feature "Good Days," a track released in late 2020. The song marked her first solo top 10 hit on the Hot 100. It peaked at No. 9.
SZA recently earned a gold award from the RIAA for "Childs Play" featuring Chance The Rapper. It's the first song from SZA's Z EP to receive an RIAA certification.
Watch SZA perform "Shirt" and "Blind" below.