Ari Lennox has unveiled the official video for her current single, "Waste My Time."
In the video, directed by Val Vega, Lennox attends a therapy session run by a Black woman counselor who received a certification from Cold Outside University.
The therapist asks Lennox why she gets in situations that lead her back to the same men. It's not long before she is transported in the arms of an oily Black stallion, who makes it hard for her to contain herself.
When Lennox isn't in the body-to-body with her on-screen interest, she's reclining in an indigo-colored water pit and admiring her beauty as a coco-coco goddess in a fluffy setting.
"Waste My Time" is the fourth song from Lennox's sophomore album, age/sex/location, to receive an official video.
She previously shared visuals for tracks "Hoodie," "POF" and "Pressure."
Earlier this month, "Waste My Time" climbed to No. 10 on Billboard's Adult R&B Airplay chart, becoming Lennox's third top ten hit. It's now No. 8 at the time of publication.
She treated fans to "Waste My Time" at the 2022 Soul Train Awards, where she was nominated for six awards.
Age/sex/location, released on Sept. 9 via Dreamville/Interscope, was preceded by the platinum-selling track "Pressure."
The song, co-produced by Jermaine Dupri, Bryan-Michael Cox and Elite, peaked at No. 1 on the R&B radio chart and the Adult R&B list.
Summer Walker, Lucky Daye and Chlöe also appeared on age/sex/location.
Rated R&B featured age/sex/location on Rated R&B's 30 Best R&B Albums of 2022 list.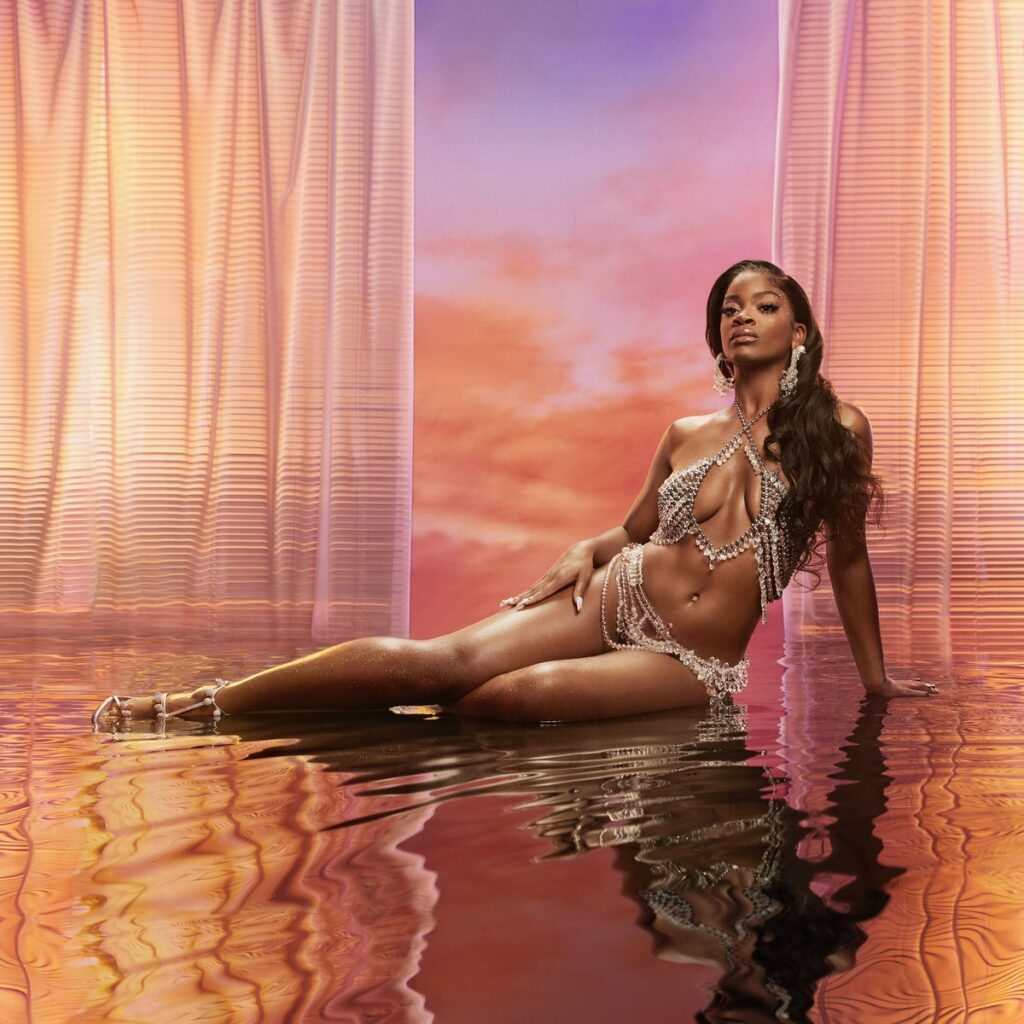 "Age/Sex/Location represents a transitional space for Lennox where she embraces her whole being and rejects anything that may dim her light," Rated R&B's Keithan Samuels wrote.
Lennox will support age/sex/location on a headlining tour of the same name. It begins Jan. 26 at House of Blues in Las Vegas, Nevada. Support will come from Alex Vaughn and Jai'Len Josey.
Amid Lennox's age/sex/location Tour, she will perform at this year's Jazz in the Gardens Music Festival. The two-day affair will be held at Hard Rock Stadium on Saturday, March 11, and Sunday, March 12, in Miami Gardens, Florida.
Watch Ari Lennox's new video for "Waste My Time" below.