Ari Lennox's new year starts on a high note. Her current radio single "Waste My Time" has reached No. 10 on Billboard's Adult R&B Airplay chart, becoming her third top-ten single on the list.
Lennox's last secured a top ten single with "Unloyal," a song taken from Summer Walker's 2021 album, Still Over It.
The track spent one week atop the Adult R&B chart in September 2022.
Co-produced by Tim Suby and LOXE, "Waste My Time" is Lennox's second song from her sophomore album, age/sex/location, to enter the Adult R&B's top ten.
In the Oct. 30, 2021 issue, "Pressure," the lead single from Lennox's age/sex/location, moved from No. 11 to No. 10 in its fifth week, marking her first top ten appearance.
It eventually peaked at No. 1 in winter 2022, posting for three weeks.
Lennox performed "Waste My Time" at the 2022 Soul Train Awards. Before that, she gave its first televised performance during an episode of The Tonight Show Starring Jimmy Fallon.
At that same taping, Lennox performed "POF," which also appears on age/sex/location.
Released on Sept. 9 via Dreamville/Interscope, age/sex/location is Lennox's follow-up to her gold-selling debut album, Shea Butter Baby. Summer Walker, Chlöe and Lucky Daye appear on the 12-song album, executive produced by Elite.
Age/sex/location was featured at No. 5 on Rated R&B's 30 Best R&B Albums of 2022 list.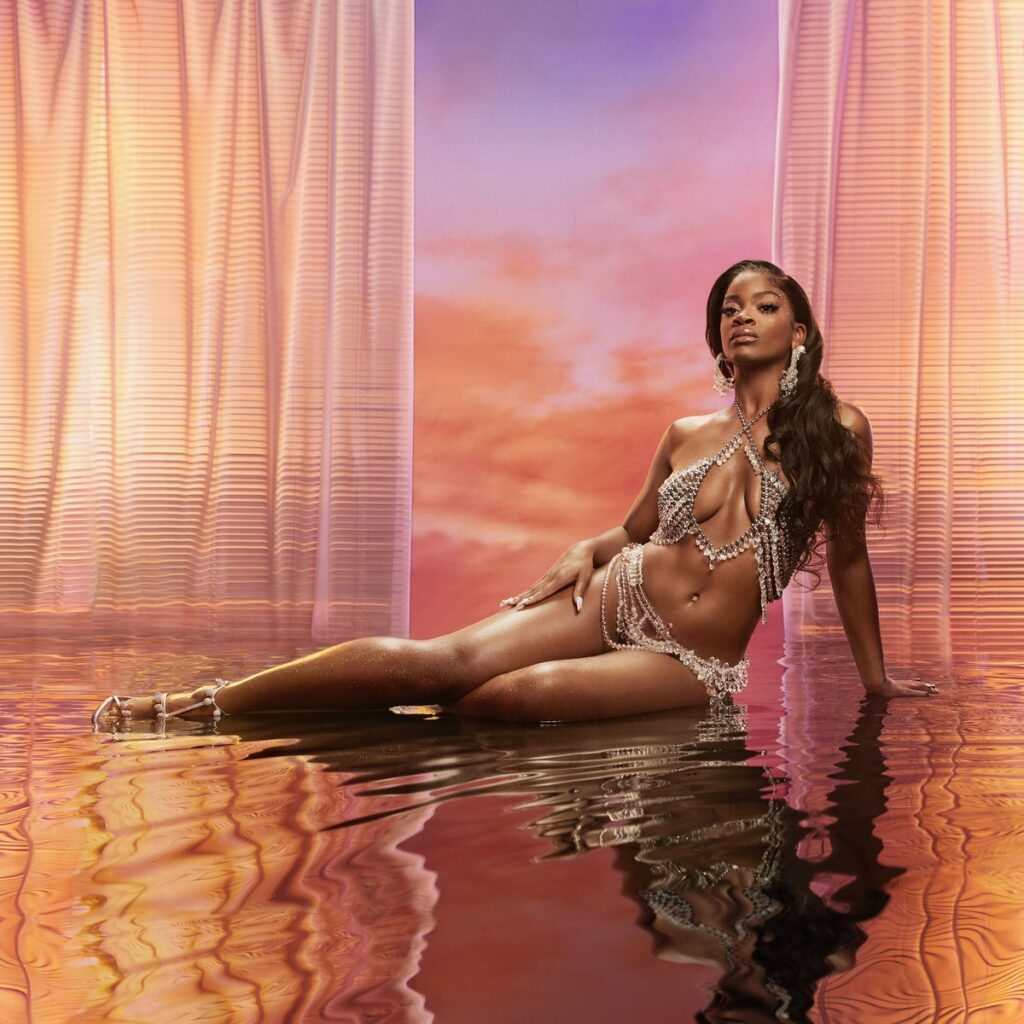 Rated R&B's Keithan Samuels wrote of the album, "age/sex/location represents a transitional space for Lennox where she embraces her whole being and rejects anything that may dim her light."
Lennox also gets a nod in Arin Ray's year-end blurb for her appearance ("What It Is") on Hello Poison.
On Jan. 26, Lennox will embark on her headlining age/sex/location Tour. The Live Nation-produced tour kicks off at House of Blues in Las Vegas, Nevada. Alex Vaughn and Jai'Len Josey will join as special guests.
Listen to Ari Lennox's "Waste My Time" below.