More than a year after releasing her debut album Overgrown, Joyce Wrice is back with a new collection of songs. Motive is a five-track record that Rated R&B's Front +Center artist has released independently.
The EP includes the previously shared song "Iced Tea," produced by Grammy-winning DJ/producer Kaytranada. Xavier Tera directed the accompanying visual, which she shared around the EP's announcement.
"Iced Tea," which Wrice co-wrote with rising singer and songwriter Mack Keane, is one of her most popular songs on Spotify with more than 5.8 million streams since releasing March 16.
Motive features two other songs produced by the ever-prolific Kaytranada, including "Lookin For Ya" and "Pace Yourself."
Track two, "Spent," was produced by Nigerian music maker Osinachi Nwaneri, who's worked with artists such as Ciara, Tinashe and The Pussycat Dolls.
Next, she recruits Keane for "Bittersweet Goodbyes," which he co-produced with Kaelin Ellis and Swavy.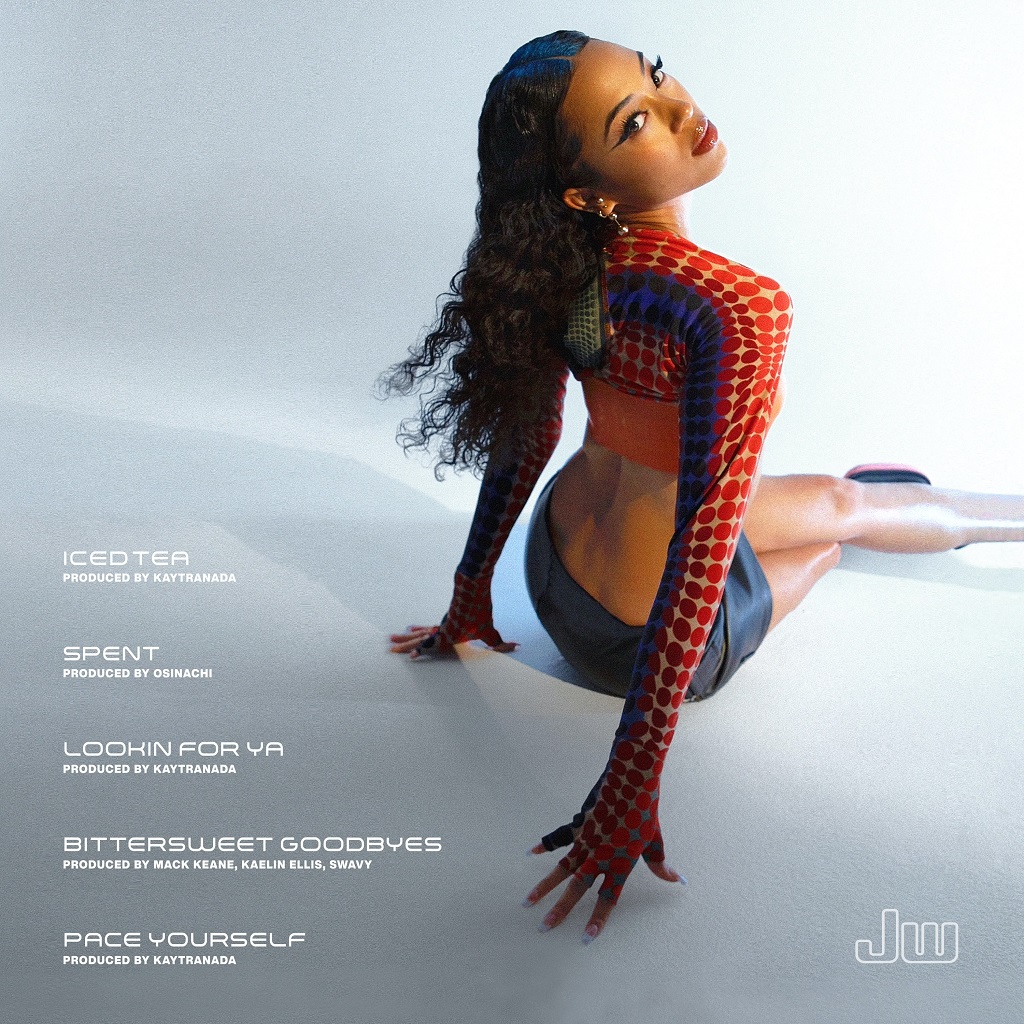 Wrice says she decided to release Motive as she ironed out the details for her sophomore album. It was meant to be a record "the world could dance to."
"This new project is experimental, fun, carefree, and sexy," Wrice describes. "After Overgrown, I was inspired to be free-spirited and to let loose and during this process I was consistently asking myself, 'what's your motive?'"
Noted earlier, Motive is the follow-up to Wrice's first proper album, Overgrown, released in March 2021. It included the focus track "On One" featuring Freddie Gibbs, plus featured additional guest appearances from Lucky Daye, Masego, Devin Morrison, UMI, and Kaytranada, among others.
Overgrown was among Rated R&B's 30 Best R&B Albums of 2021 list. Rated R&B's Jakori Beauchamp wrote, "With no shortage of astonishing yet lean and confident vocals, relatable lyrics, and strong production choices, Wrice's Overgrown takes its rightful place as one of the best this year."
After Overgrown, Wrice toured alongside Daye for his Candydrip Tour. She appeared on Keane and ESTA's Intersections EP and turned in a fresh take of The Proud Family: Louder and Prouder theme song.
Stream Joyce Wrice's new EP, Motive, below.