Grammy and Oscar-winning singer, songwriter, and producer H.E.R. has announced her new song "The Journey" releases Thursday, May 18, via RCA Records.
In an Instagram post, H.E.R. previews the motivating anthem in a 30-second clip. "All the times they thought they could hold you back / But you've always known there was no chance of that / You're made, too strong," she triumphantly sings.
"The Journey" was written by Diane Warren. It has been prominently featured in various ESPN in-game production elements since last month.
Tim Corrigan, ESPN's vice president of production, said, "The NBA regular season is one long journey, and then you get to the NBA Playoffs, which is a journey of its own. All 16 teams have their own paths to accomplishing their goal of an NBA Championship. And, as the song says, 'it's a hell of a ride.' We are honored that H.E.R chose to team up with ESPN to help introduce this song to the world. It's another great example of what we can do at the intersection of sports and music."
H.E.R. added, "As an NBA fan, I'm so grateful to be part of this year's 'Journey' to the NBA Finals."
"The Journey" will mark H.E.R.'s first song release of the year. The song is her first non-soundtrack release since "Dance To The Music" from the Minions: The Rise of Gru and her non-featured contribution since NxWorries' "Where I Go." Both songs were issued in 2022.
H.E.R.'s last proper single was 2021's "Come Through" featuring Chris Brown.
Co-produced by Cardiak, Mike WiLL Made-It and Wu10, the collaboration went to No. 1 on Billboard's Adult R&B Airplay chart. It gave H.E.R. the first chart-topper of 2022 on this chart and her seventh overall.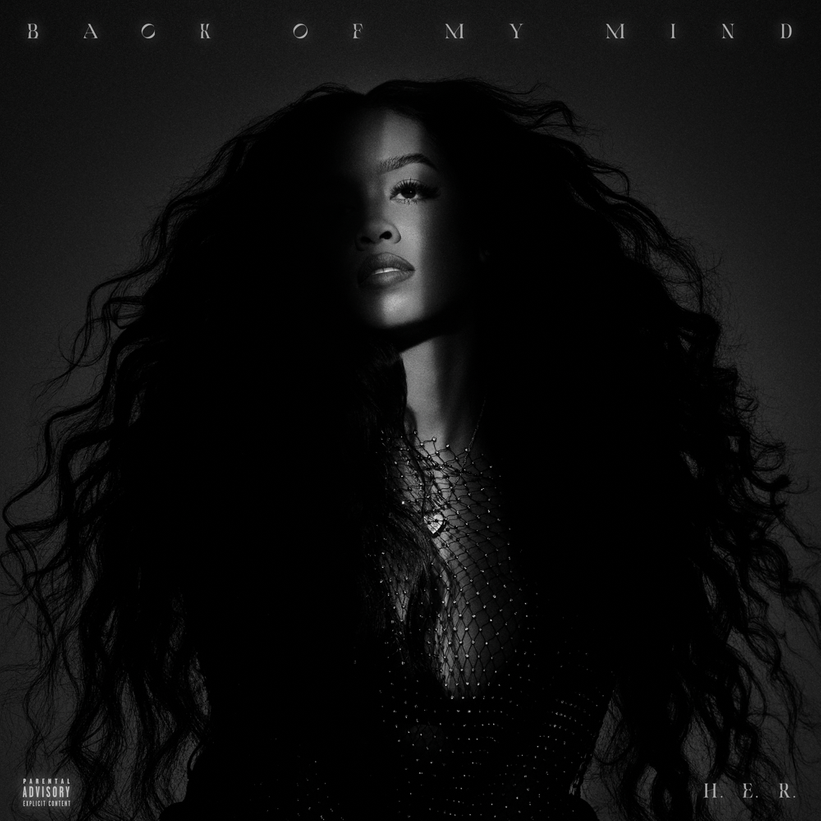 "Come Through" was certified gold by the RIAA in September 2021. Before that, its parent album, Back of My Mind, advanced to gold for exceeding sales of more than 500,000 equivalent units.
In June 2021, around the time of H.E.R.'s debut album drop, she scored a No. 1 hit with "Damage" on the R&B charts. It had previously topped urban radio that March.
"Damage" went on to sell more than two million equivalent single sales in the U.S.
The accomplishments for H.E.R.'s Back of My Mind and its issued singles were not limited to the RIAA and the charts; they also earned acclaim from Rated R&B and the Recording Academy.
H.E.R would repeat nomination success from the Recording Academy at the 65th Grammy Awards this year when she would be up for three awards — including two in the general field — for her co-songwriting/co-production work on Mary J. Blige's Good Morning Gorgeous (Deluxe).
H.E.R. co-penned and co-produced Blige's self-loving title track, an out-of-the-box hit across the R&B charts. She also appeared on the official remix.
Elsewhere, H.E.R. appeared on the small screen in the photorealistic Beauty and the Beast adaptation. She starred as the first Black Filipina Belle in the production that coincided with the 30th anniversary of the animated film that debuted in 1991.
H.E.R. will resume her acting career as Squeak in The Color Purple musical film. The film, which premieres on Christmas Day, features a star-studded cast, including Fantasia (Celie), Ciara (adult Nettie), Halle Bailey (young Nettie), Danielle Brooks (Sofia), Corey Hawkins (Harpo), Taraji P. Henson (Shug Avery) and many more.
On June 15, H.E.R. is set to perform a headlining set at The Chicago Theatre. The show, presented by Sapphire, is exclusive to Chase cardholders only. Get more ticket information at ticketmaster.com.
H.E.R. also has more concerts happening later this year. Visit her official website for more information.
Preview H.E.R.'s new song "The Journey" below.
View this post on Instagram
"The Journey" is available for pre-save/pre-add.