Last updated: Feb. 22, 2023
Of the many things to look forward to in the year ahead — a new career, a new house, and a new relationship — nothing brings more joy to avid music lovers than their favorite artists releasing a new album.
After the outpouring of R&B albums released in 2022, some of which made our 30 Best R&B Albums of 2022 list, we're assured that plenty more are coming down the pipeline this year.
Below are our most anticipated R&B albums of 2023.
---
Brandy
Title: TBA
Release Date: TBA
Nearly a decade after leaving the major label system, Brandy announced in summer 2022 that she signed a new deal with Motown Records, in partnership with her imprint Brand Nu, Inc. "Thank you God for a dream come true!" she wrote in an Instagram caption. The legendary R&B singer accompanied her announcement with the premiere of her COLORS performance of "Rather Be" from her seventh album, b7. (The album was ranked No. 1 on Rated R&B's Best R&B Albums of 2020 list.) While there aren't many details surrounding Brandy's upcoming album, she hinted at the direction she wanted to take in an interview with Rated R&B. "I want to try different things with my music this next go-round, not just stick to R&B. I'm not just R&B, it's more in my core. I want to bring it all out. Whatever else I have left, I just want to give it."
---
Charlie Wilson
Title: TBA
Release Date: TBA
Uncle Charlie had a good thing going, releasing a new album every two to three years and seeing the best results of its singles on the Adult R&B charts. Somehow, though, Wilson is no longer a creature of habit, at least in terms of an album drop, as it's close to six years since In It to Win It arrived in 2017. Nevertheless, it seemed like he was in album mode when he debuted "Forever Valentine," a slick love jam he co-wrote and co-produced with Bruno Mars in January 2020. But three more solid singles followed, with "No Stoppin' Us," featuring Babyface, K-Ci Hailey, and Johnny Gill, having the strongest reign. Although the chatter around Wilson's untitled next album is still tight-lipped, his fans, like on R&B radio, will respond with applause when his return is made official.
---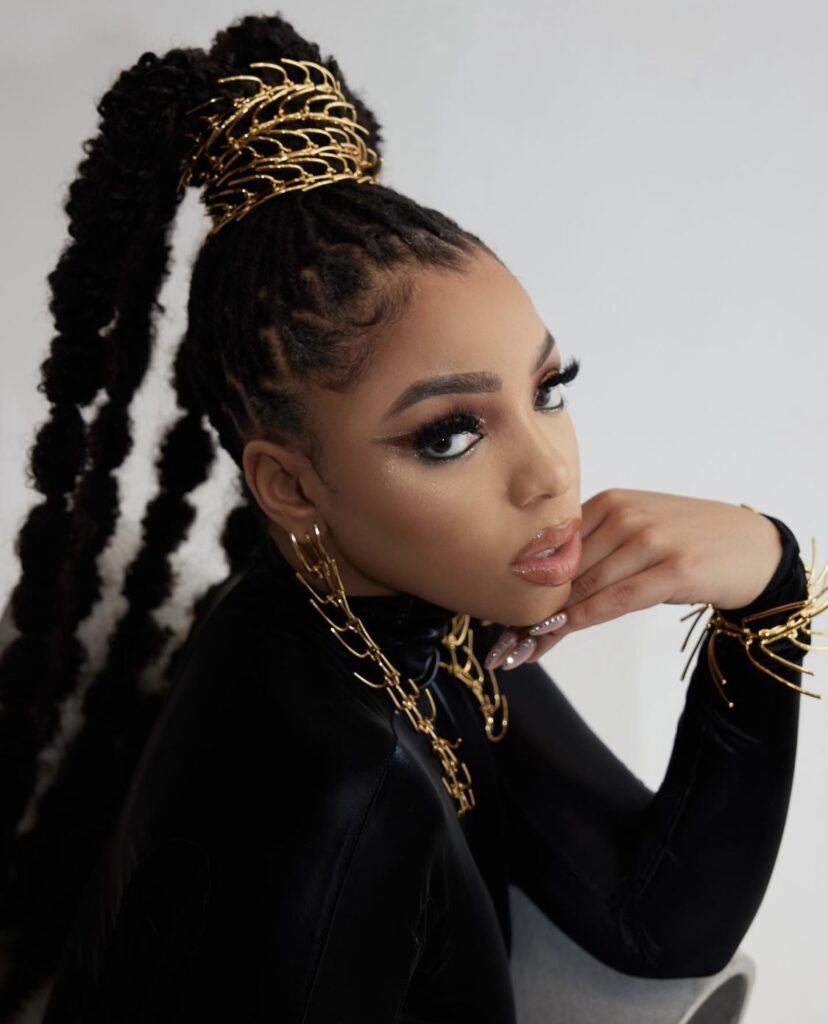 Chlöe
Title: In Pieces
Release Date: March 31
Chlöe launched her solo debut era in September 2021 with "Have Mercy," which has since been certified platinum by the RIAA for selling one million equivalent units. In March 2022, Chlöe updated her fans, letting them know her debut album was complete. "Guys… i tried to hold it in but i finished my album a couple weeks ago," she tweeted. Although the album has yet to materialize, Chlöe has kept her fans engaged with additional single releases ("Treat Me," "Surprise" and "For the Night"), music videos and live performances. "Every single song on that project stems from my own experiences," Chlöe told Complex in a recent interview. "It has been so much fun collaborating with such incredible song makers. I am happy people are getting more and more of me."
---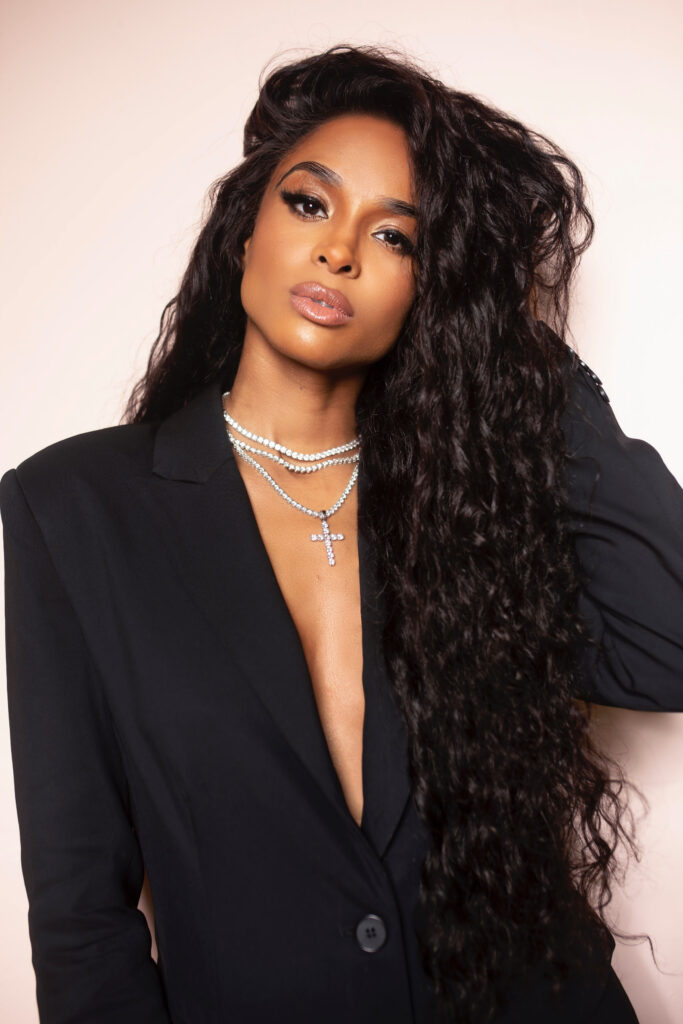 Ciara
Title: TBA
Release Date: TBA
In May 2022, Ciara confirmed that her eighth album was complete. Two months later, after announcing her label partnership deal, Ciara launched her new era with her uptempo bop "Jump." In the fall, she slowed the tempo with her empowering single "Better Thangs" with Summer Walker. Ciara's next album will follow her 2019 effort, Beauty Marks. While Ciara has been pretty mum about the direction of her next project, she hinted that it would lean more into her R&B side and is reminiscent of her debut album, Goodies. "I feel like this album has taken me right there where that album was, energetic, energy-wise tonality — the R&B core that's in this record," Ciara told Zane Lowe of Apple Music. "I was intentional with this album. There's some really, really fun treats and surprises. The fans have asked for a few things over the years, and they're going to get what they wanted with this album."
---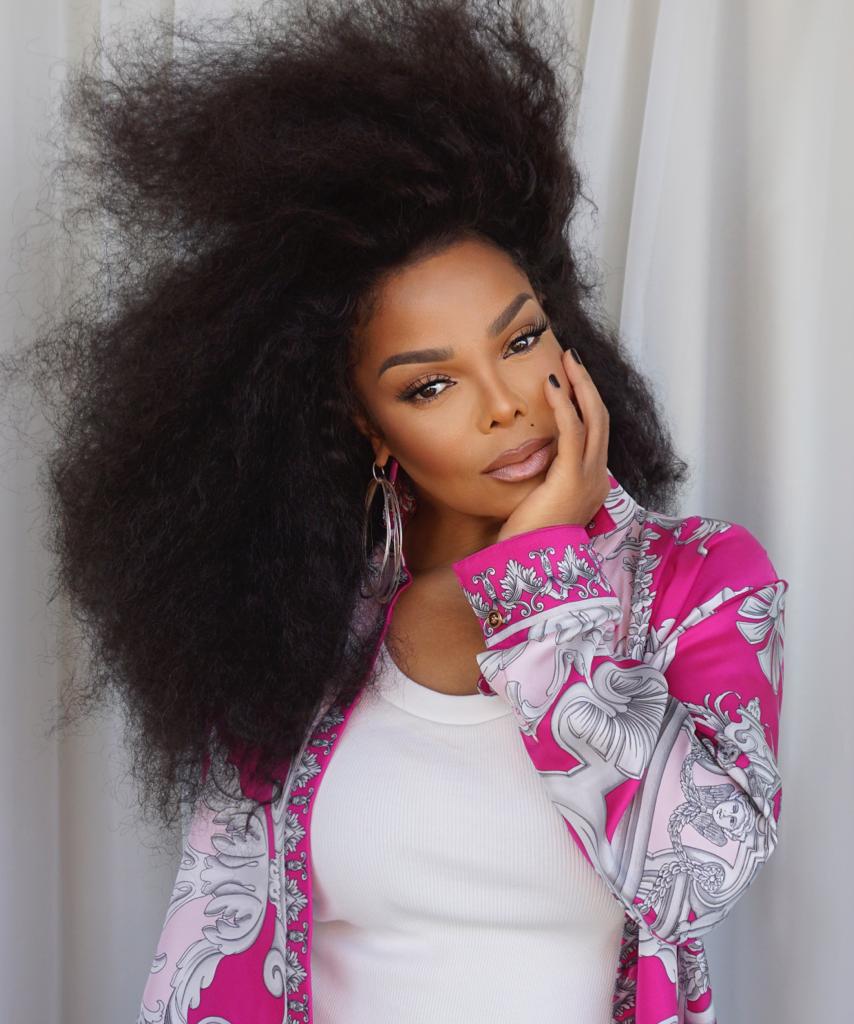 Janet Jackson
Title: Black Diamond
Release Date: TBA
On Janet Jackson's last album, 2015's Unbreakable, the celebrated icon paid a beautiful tribute to the King of Pop and her brother Michael Jackson. Also, she affirmed how indestructible she is as a woman and musician. With her forthcoming album, Black Diamond, Janet seeks to expand on the strength she's silently possessed amid very personal yet very public struggles. "Black Diamonds are the toughest of all the diamonds, the hardest to cute," she said in early 2020. "I see that as the hardest to hurt or destroy. There is a lot that I have endured. I see myself as a Black Diamond in its purest form."
Around the time she started the Black Diamond campaign, she confirmed that fans would hear the album before she concluded her then-Black Diamond World Tour (postponed due to the global pandemic). Janet will return to the stage this April, headlining a tour named after "Together Again," a hit song from her 1997 album The Velvet Rope. Maybe Janet will commit to releasing Black Diamond sometime this spring since the Together Again Tour concludes in June.
---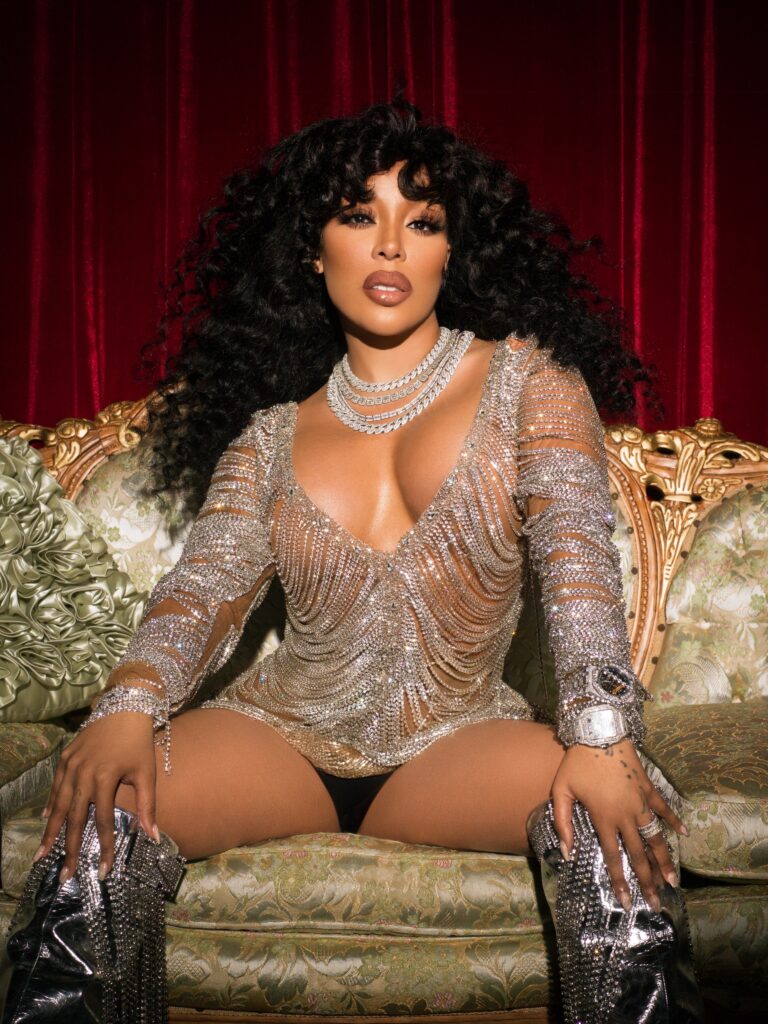 K. Michelle
Title: I'm The Problem
Release Date: TBA
First announced in 2021, I'm The Problem marks K. Michelle's sixth (and said to be final) R&B album. She refers to her first LP since 2020's All Monsters Are Human as "super emotional." K. Michelle told Rated R&B in March 2022: "I've been healing through this album. I have dealt with my relationship through this album. I have dealt with my relationship with my son through this album. I have dealt with where I want to go in my future through this album. I'm at a crossroads in my life right now." Its first single, "Scooch," arrived in February 2022 and soared to No. 1 on the charts, including R&B radio and Billboard's Adult R&B Airplay, making it her first on each. She plans to debut new music from I'm The Problem (and her long-awaited country album) during her headlining tour of the same name this February.
---
Keyshia Cole
Title: TBA
Release Date: TBA
Truthfully, Keyshia Cole is a certified R&B legend after only seven albums. Her last set, 2017's 11:11 Reset, proved that she can still sound at once fresh and timeless. That, in part, is why Cole came close to securing a third top ten hit on Billboard's Adult R&B Airplay chart with "I Don't Wanna Be In Love," the supposed lead single from album eight, slated to be released under her new deal with BMG.
What she recorded during those sessions reunited her with her longtime collaborator Ron Fair, and had contributions from Lucky Daye and Elijah Blake. "She's figured out who she is to all her fans with the choice of songs on this record and it's going to be extraordinarily satisfying," Fair told Rated R&B about her new music in a 2020 interview. Unfortunately, the untitled album was scrapped for whatever reason. Though Cole briefly hit pause on moving forward with new music, she revealed in a tweet last August that a new album will be released this year.
---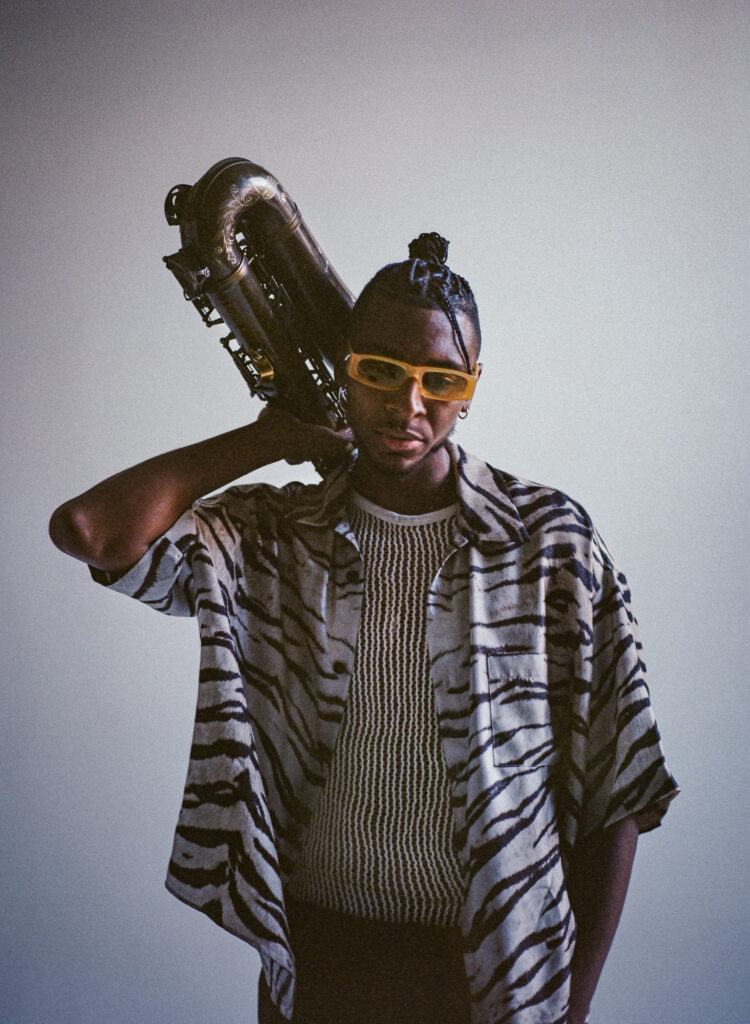 Masego
Title: Masego
Release Date: March 3
Following the 2018 release of his beloved debut Lady Lady, Masego has earned his first platinum award from the RIAA ("Tadow" with FKJ), performed at a BET Awards, received a Grammy nod for the extended version of his 2021 set, Studying Abroad, and released a Thanksgiving anthem ("Yamz" with Devin Morrison) to be enjoyed year after year.
Before 2022 ended, Masego confirmed his yet-untitled sophomore album was in the works, releasing two singles, "Say You Want Me" and "You Never Visit Me." The latter track, co-produced by Wu10, Louie Lastic and Todd Pritchard, could be the title of his next album, already named after a headlining tour that will cover North America starting in March.
---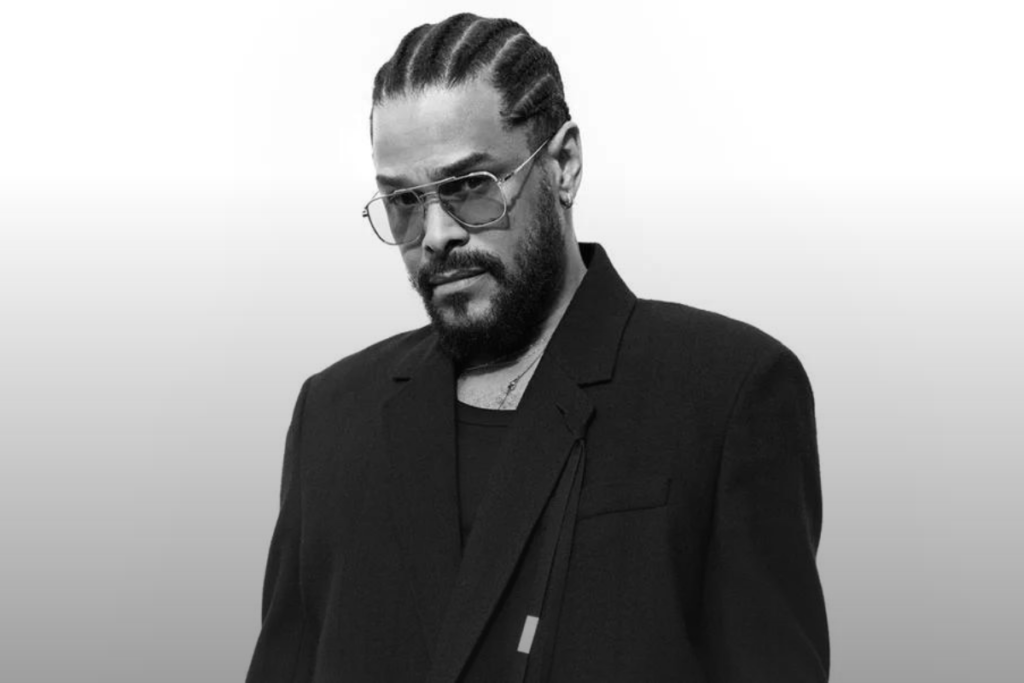 Maxwell
Title: blacksummers'NIGHT
Release Date: TBA
Maxwell first previewed the third album in a trilogy in October 2018 with its lead single "Shame." The album, blacksummers'NIGHT, was originally due in 2019 on Columbia Records. However, Maxwell parted ways with Columbia and signed a partnership deal with BMG through his imprint, Musze. Then, he released "Off" as his next single ahead of the first leg of his headlining NIGHT Tour. His steamy single topped the Billboard Adult R&B chart, priming him for an incredible comeback. But, the album was delayed once more, and Maxwell remained on tour, getting his audience pumped for a possible takeover in 2023. And if Maxwell's math serves him correctly, this year, preferably July, will satisfy the legend's seven-year gap between each album in the trilogy.
---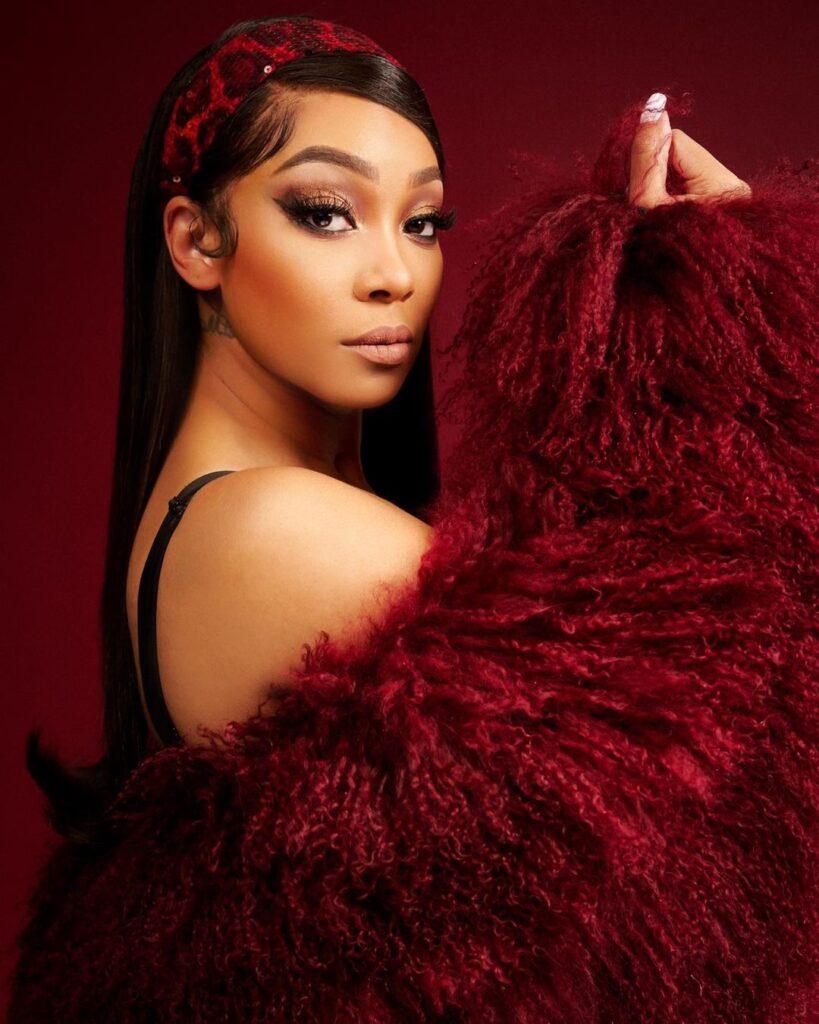 Monica
Title: Trenches
Release Date: TBA
Monica hasn't released an album in nearly eight years, the most extended wait for a new album. Her last record, 2015's Code Red, was issued on RCA Records, her longtime label home with which she parted ways in late 2016. Instead of returning to a major label, she branched off as an independent artist, launching her imprint MonDeenise Music Inc, which produced her fourth No. 1 Adult R&B hit, "Commitment," in 2019.
Monica's next album, Trenches, has been in the works for some time. She has been spotted in the studio with Tank, Missy Elliott, PJ Morton, Tasha Catour and The Neptunes, among others. The last two mentioned hitmakers are behind Monica's previous songs, "Friends" and "Trenches." The first song, which features Ty Dolla $ign, scored Monica her first top 20 hit on urban radio for her imprint. In November 2020, she gave the debut performance of the Lil Baby-assisted title track at the 2020 Soul Train Awards, where she was honored as the Lady of Soul. Monica confirmed Trenches was completed in August 2021, but it has yet to surface.
---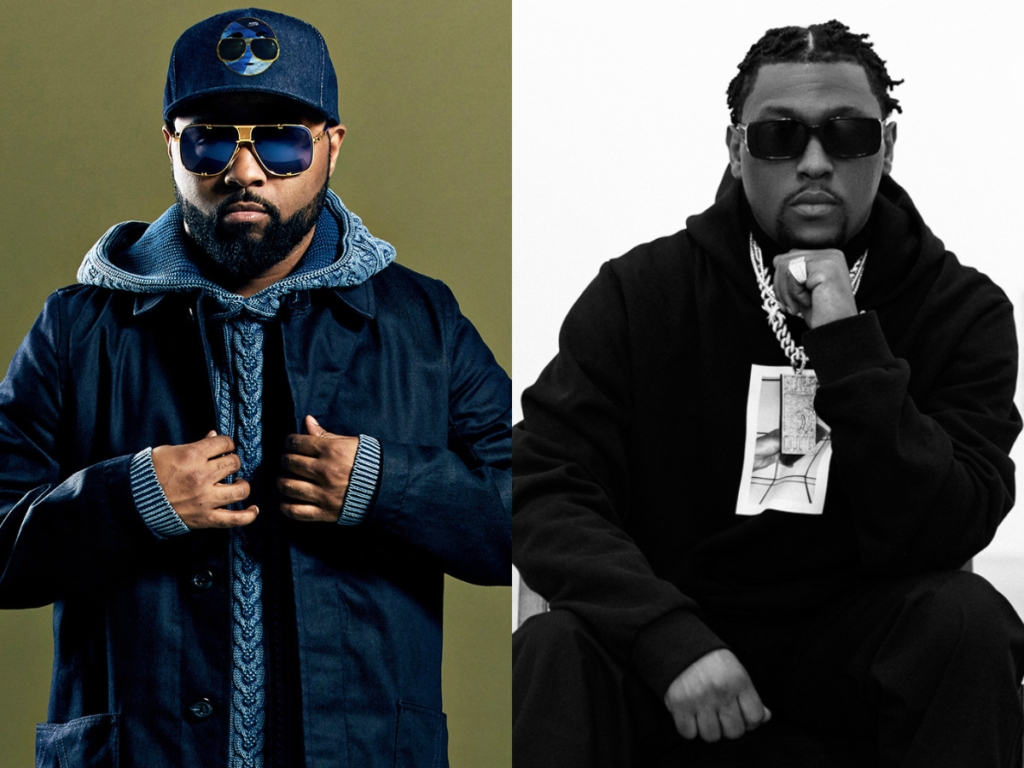 Musiq Soulchild and Hit-Boy
Title: Victims & Villains
Release Date: March 10
"The title is designed to address the topic of the challenges we all deal with in relationships. But I'm approaching it from a slightly different angle than I'm used to. It's more abstract at the time direct," Musiq Soulchild said of the collaborative album with producer Hit-Boy. While the two have worked on music in the past, this will mark the first time they record a full-length album. Soulchild is eyeing a February release for Victims & Villains. The set will mark his first collection of songs since his Grammy-nominated double album, Feel the Real, issued in 2017. There aren't any details on a lead single or official artwork floating anywhere, but it's a great setup for his special guest duties on Kem and Ledisi's Soul II Soul Tour.
---
SiR
Title: Heavy
Release Date: TBA
SiR returned after a two-year hiatus in May 2022 with "Satisfaction," the lead single from his third proper album, Heavy. He continued with a streak of singles, the Scribz Riley-assisted "Life Is Good" and "Nothing Even Matters." SiR added to his sum of Adult R&B chart entries with the latter, which he's put the most attention behind as of late. He performed the D'Angelo-sampling tune at the 2022 Soul Train Awards, raising his profile with a memorable comeback performance. "I'm in a different space mentally, physically, and spiritually," SiR said to Rated R&B about his upcoming album. "It's going to be enlightening and tell a side of my life that people haven't heard yet. So many things have changed with me. It's going to be nice to reintroduce myself to the world and my fans."
---
Tamar Braxton
Title: TBA
Release Date: TBA
Nearly six years ago, Tamar Braxton vowed she wouldn't release another album. But she had a revelation and slowly made strides to eliminate doubt in a future career with a big comeback on the R&B charts ("Crazy Kind of Love") in the fall of 2020. Braxton would excite fans when she confirmed that she was recording not one but two albums in June 2021. However, that would change when she told fans she reentered the studio to record new music after an entire album mysteriously disappeared. "Trust me putting out new music hasn't been easy for me – although an ENTIRE project was ready and then vanished into thin air," she told fans on Instagram. Regardless of what happened to said recorded album, Braxton still has much to prove, and we're anxious about what's in store.
---
Teedra Moses
Title: The Bull$hit
Release Date: TBA
It's been nearly eight years since Teedra Moses released her last proper album, Cognac & Conversation. In November 2020, she resurfaced with "Cashmere Compliments" as the lead single from her upcoming album, The Bull$hit. At the time, the album was slated for a spring 2021 release, but it was pushed back. Moses didn't leave fans hanging, though. In May 2021, she dropped "Make Me," with the album rescheduled for a summer release. With Moses gearing up for her winter tour in February, hopefully, an album is on the horizon.
---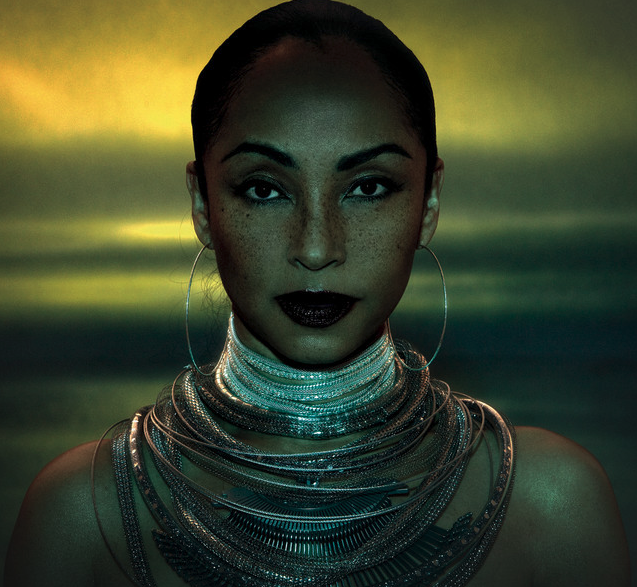 Sade
Title: TBA
Release Date: TBA
The world is watching Sade's return closely, with any talk of the band recording music breaking the internet. Case in point: In 2018, Rated R&B spoke exclusively to the group's saxophonist Stuart Matthewman about their new music. "When we're happy, then we'll let everyone else hear it," he affirmed. "[Sade's] not interested in fame or any of that [other] stuff. She likes to put out art. So when it's ready, it will come out."
The follow-up to Sade's 2010 album Soldier of Love may have been on the calendar for 2020, according to Sophie Muller, an acclaimed music director who's worked with Sade on multiple videos. "Well, I think it would have been this year," Muller told Rated R&B in 2020. "Of course, there's a lot of series of events occurring where things have slowed the world up. Maybe next year." No official album materialized in 2021 or 2022. Yet, Oscar-winning actor Brad Pitt and French composer and producer Damien Quintard revealed to Billboard last October that Sade had recently visited Miraval Studios, a studio that the two renovated, in Correns, France, to record music. It might not be much longer.
---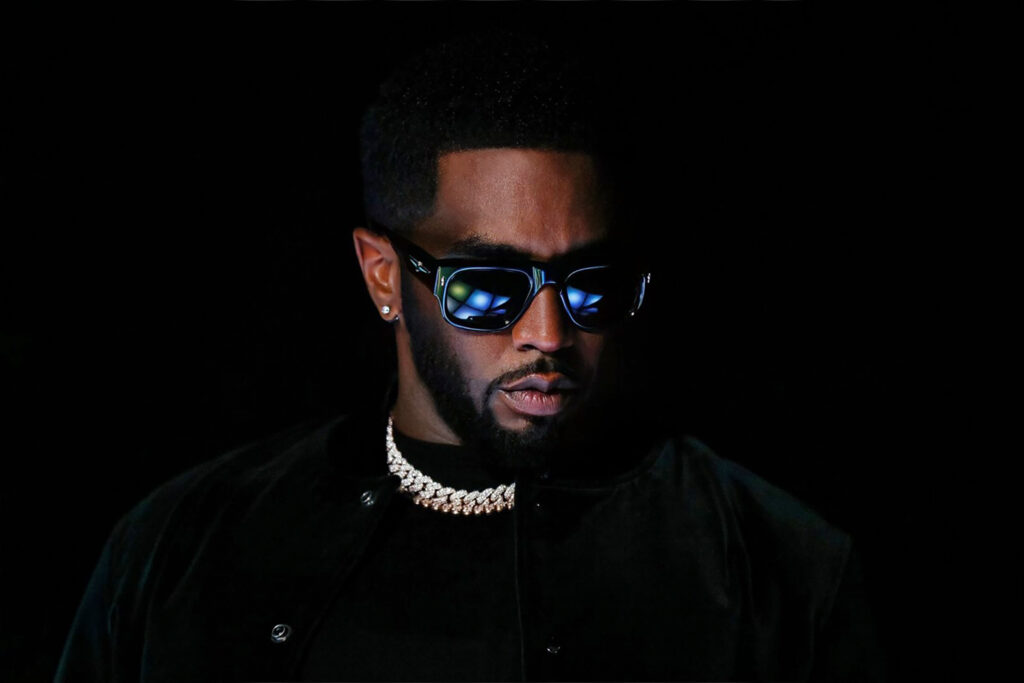 Sean "Diddy" Combs
Title: TBA
Release Date: TBA
Sean "Diddy" Combs embarked on a new chapter last year when he launched his new R&B-centric label, Love Records, in partnership with Motown Records. His Bryson Tiller-assisted "Gotta Move On" was released as the lead single from the untitled album. "For the label, I'm focused on creating timeless R&B music with the next generation of artists and producers. Motown is the perfect partner for my album and I'm excited to add to its legacy," Diddy said.
Diddy has plenty of tricks up his sleeve for this forthcoming album, first promised last summer and now this winter. In an Instagram Live broadcast, Diddy said the album would feature The Weeknd, Jazmine Sullivan, Ty Dolla $ign, Mary J. Blige, H.E.R. and Kehlani. Judging from the official Love Records Instagram page, Jermaine Dupri, Stacy Barthe, Bryan-Michael Cox, Jon B, Eric Bellinger, Tank and Chlöe are involved in some capacity for the album. While Diddy preps his upcoming project, fans can enjoy his latest single "Sex in the Porsche" featuring PARTYNEXTDOOR.
---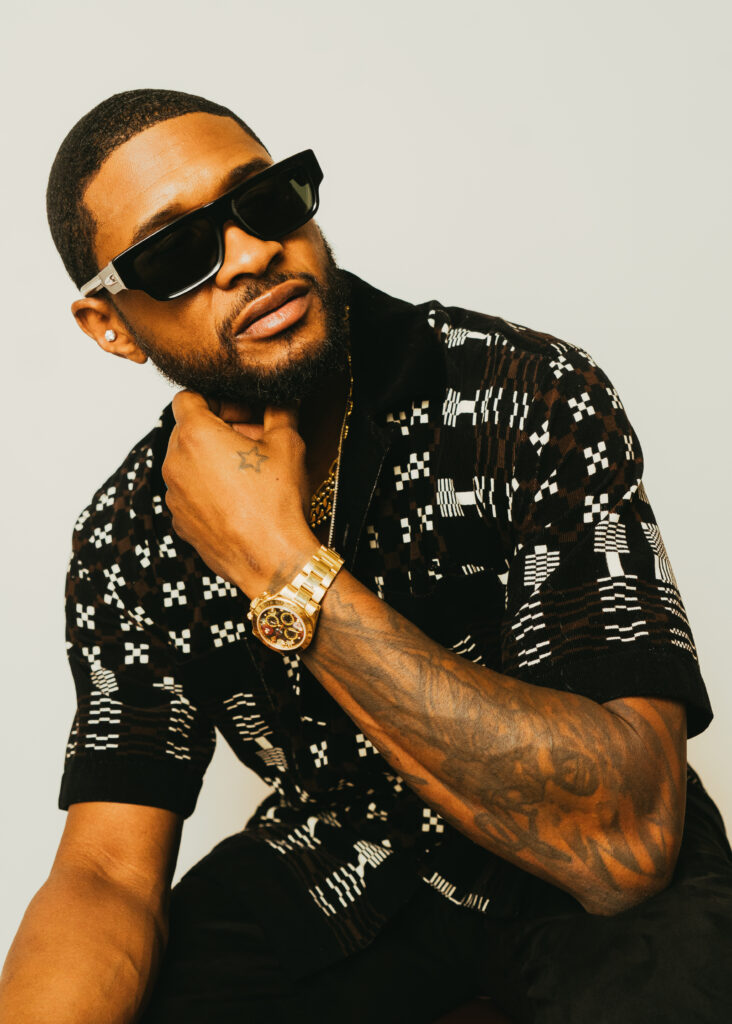 Usher
Title: TBA
Release Date: TBA
In March 2022, Usher told People that he intended to release the project later that year. "I'm going to release an album this year, hopefully, but now it's just a matter of the timing," he said. Before then, in 2019, Usher had hinted that he was working on a sequel to his 2004 magnum opus, Confessions. In a since-deleted Instagram post, Usher shared a photo of him standing in front of a whiteboard that stated Confessions 2. In December 2019, he released his Ella Mai-assisted single "Don't Waste My Time," which peaked at No. 1 on Billboard's Adult R&B Airplay chart in June 2020. Later that fall, he returned with "Bad Habits," which also topped the Adult R&B Airplay chart in November of that year.
Although the two singles generated some success, the world was in the early stages of the pandemic. The downtime inspired Usher to take a new approach to his music. "In COVID, while we have been in quarantine, my ideas changed," he told People. Although Usher confirmed the album is no longer titled Confessions 2, he assured to USA Today: "I think (fans) want to hear R&B more than they've ever wanted to hear R&B. This is a classic album that touches many subjects." Until then, fans can enjoy Usher live at his Las Vegas residency, which resumes in March.
---
Follow
Keithan Samuels — @IamKeithan
Antwane Folk — @iam_antwane